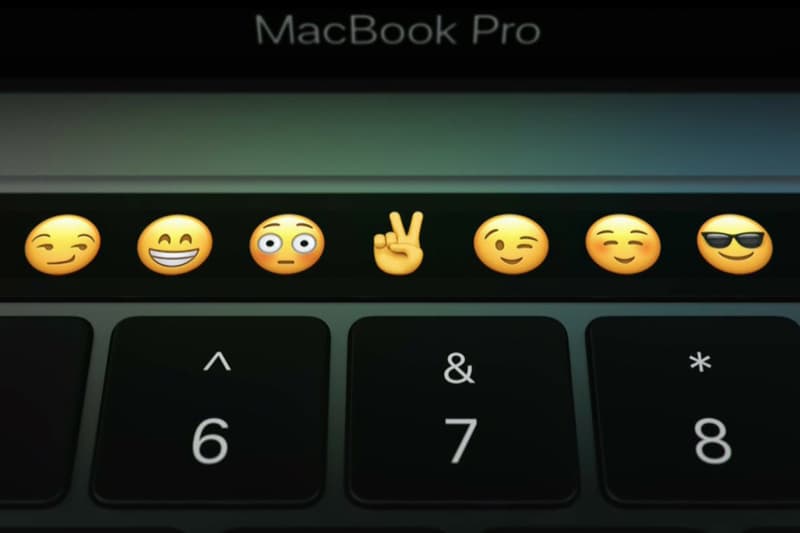 The New MacBook Pro's Upgrade Is a Touchscreen Emoji Bar
A millennial must-have.
The highlight at Apple's Cupertino MacBook Pro event was no doubt the new Touch Bar – the next big upgrade since the retina models debuted back in 2012.
The OLED Touch Strip, in between the keyboard and retina, will be complete with customizable multitouch controls. An emoji keyboard will appear when using iMessage, and actions like brightness and volume can be controlled. QuickType suggestions pop-up when composing an email and the bar can be used on apps like Photoshop too.
The new MacBook Pro will be the thinnest and lightest yet, and the 67-percent higher brightness and contrast is available on the 15 inch. Pre-order yours now at the Apple Store starting at $1499 to $2399 USD.