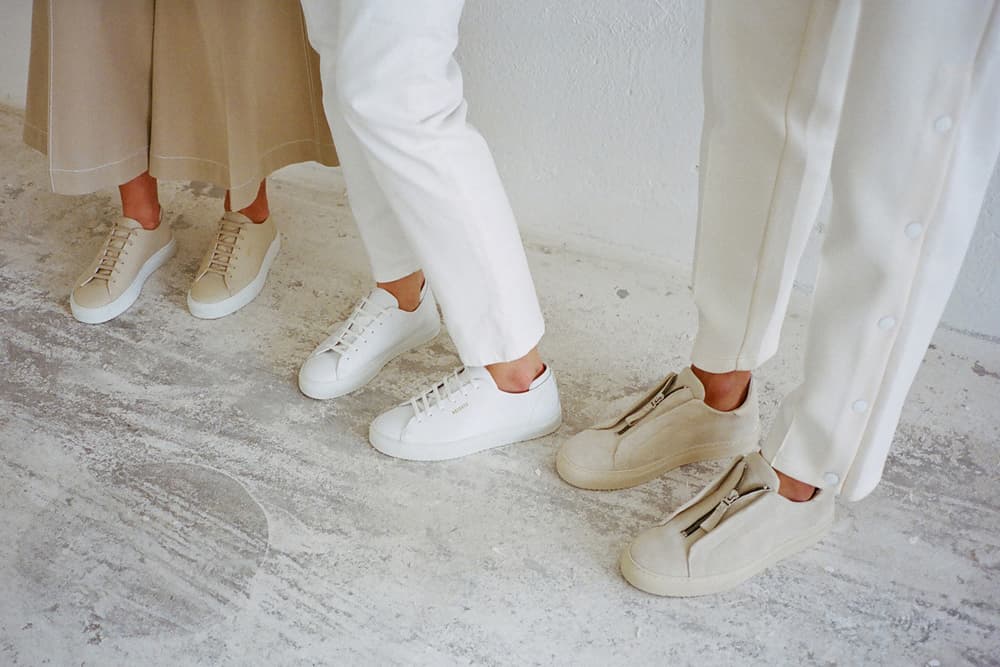 1 of 7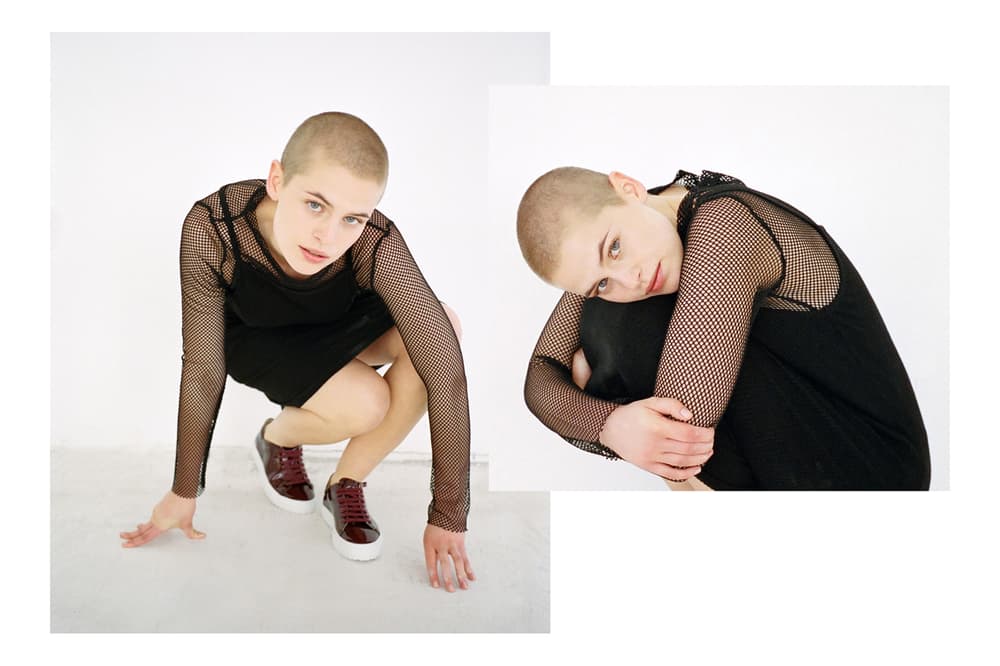 2 of 7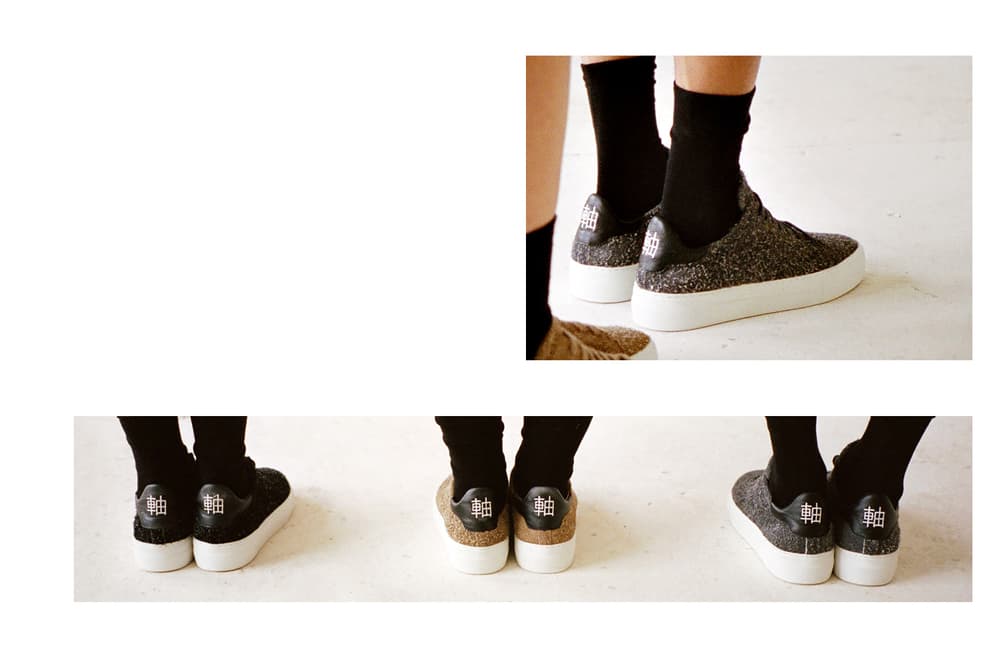 3 of 7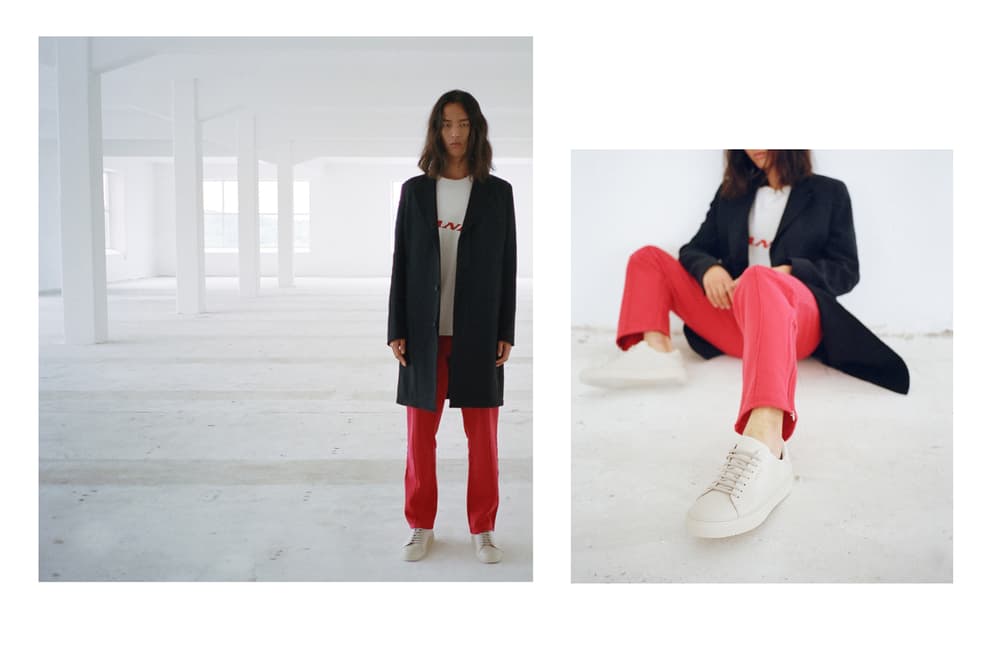 4 of 7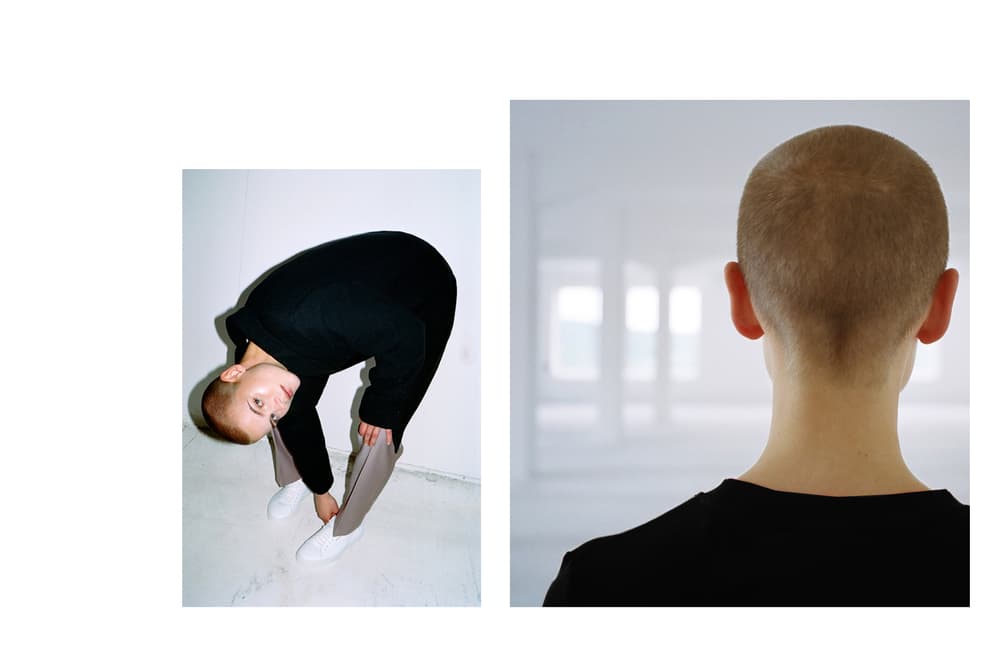 5 of 7
6 of 7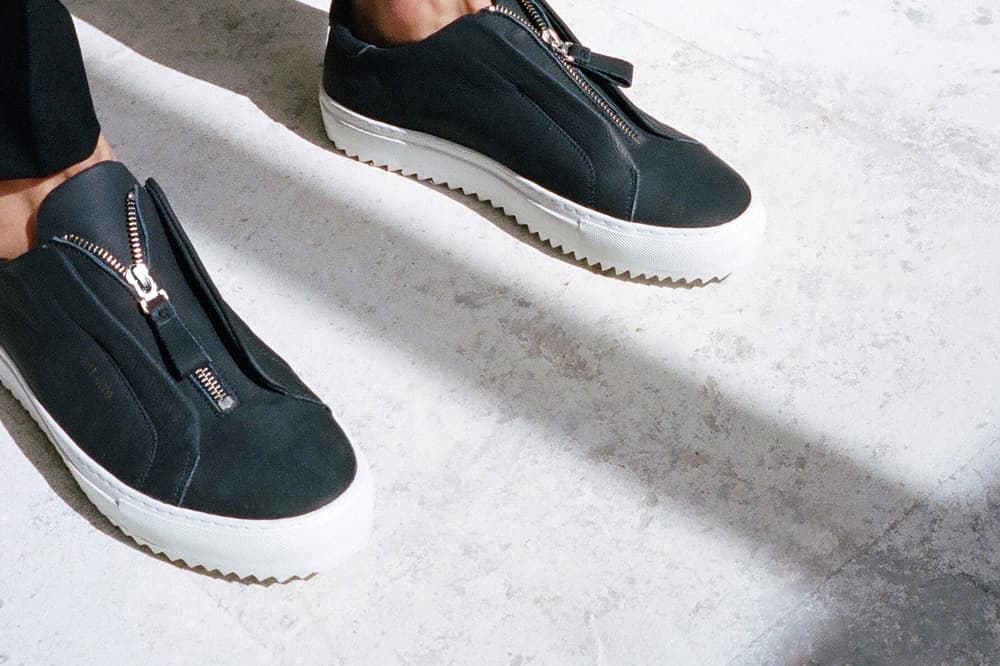 7 of 7
Footwear
How Axel Arigato Is Helping Reinvent Women's Sneakers
We chat to the brand's founders on sleek silhouettes, hip-hop playlists and the launch of their new London HQ.
How Axel Arigato Is Helping Reinvent Women's Sneakers
We chat to the brand's founders on sleek silhouettes, hip-hop playlists and the launch of their new London HQ.
This fall, premium Swedish sneaker brand Axel Arigato launched its first flagship store – a shimmering white space with its hero products presented on solid stone podiums. But rather than base it in their native Gothenburg, founders Max Svärdh and Albin Johansson chose Broadwick Street in London's Soho as the site for their new headquarters, which has been purpose-built to reflect Axel Arigato's sleek aesthetic and offers seating and a gallery space to encourage consumers to spend more time in store. With skateboards, clothing and accessories all on the horizon for the brand, we spoke to Max and Albin (pictured below, from left) to find out more.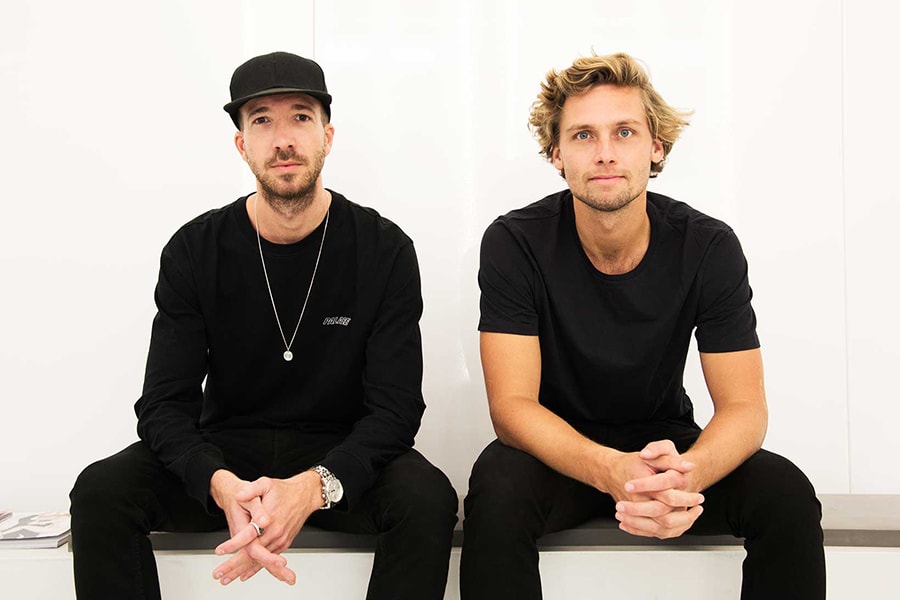 What makes you different from other sneakers brands?
Max: We've always loved sneakers and we looked at other brands that were doing footwear with quality materials and a gum sole but they were always so expensive so we thought we'd see what we could do.
Albin: These days it's possible to build a brand via social media and viral marketing so we started online and went straight to consumers. We don't believe in seasons and collections – that's quite old school. Everyone wants something faster these days, so we've done it our way and release what we call a "drop of the week", which might be a new silhouette, or an existing model in a new colorway or material.
It must take a lot of energy to put out a drop every week.
Albin: We have a lot of energy! For me it's the stores or websites that always have new products that I visit again so for us it's a no brainer. It's a lot of work and sometimes we don't receive the delivery until the day of dropping the product but it's crucial that you're dropping products to give people a reason to keep coming back.
Who is the Axel Arigato woman?
Max: In the early days what we noticed is that a lot of women loved the concept of buying a man's sneaker. We felt a lot of brands customise too much for women but it's less about gender when it comes to sneakers today. And vice versa – we sell a lot of nude tones to men, too.
Albin: The female customer is the same as our male customer: someone who is versatile and wants to express themselves in the way they look and it might be totally different from one day to another. We want people to use our shoes as a way to express themselves.
Max: This morning an elderly woman came in with a Goyard bag and bought sneakers so it's more about lifestyle than age. Although we sell a lot to the 17 to 25 age group, we try not to limit our product to that.
Why did you choose London's Soho for your flagship store?
Max: For me, Soho is the nicest area as you have a mix of record stores and brands such as Our Legacy, Supreme and Palace that we want to be close to.
Albin: We wanted to open in a global city with a focus on fashion, so we looked at New York or London. Soho is rich for the cultural life so it makes sense to us. Axel Arigato is not just about products; it's more about lifestyle and this is a creative space where we want people to hang out. Soho gives us more than just the consumer – it gives us the vibe we're looking for.
Max: At the launch party we had two sailors dancing to techno music in one corner and an acrobat turned up too! These were just people who walked in off the streets who we talked to – that says a lot about Soho and I love that.
How does the space reflect the Axel Arigato aesthetic?
Max: Clean and minimal lines are at the core of everything we do, from the lookbooks to the visuals to the products. The space is a good reflection of what we have already created and what we want to be: there's a showroom vibe and it has the feel of a gallery when you walk in. You don't see shelves filled with products; instead shoes are on stone podiums, the space is white and you'll find bright colors.
How have you soundtracked the new store?
Max: We have a playlist that we update all the time. It's a lot of hip-hop – which is what I listen to – but we try to blend in electro and house, too. Not heavy hip-hop but a softer, Drake or Roy Woods type of sound, into which we mix other stuff. One of my favourite artists is Majid Jordan and at the opening party we had Hudson East playing, who does a track called "Take Time", which is very similar to that vibe and it's currently one of my favourite songs.
How do you think your sneakers will evolve in the future?
Albin: What we want to do for next season is to take unexpected silhouettes and add a sneaker sole. At the moment we are very sneaker driven but in two years time we might do something totally different.
Share this article