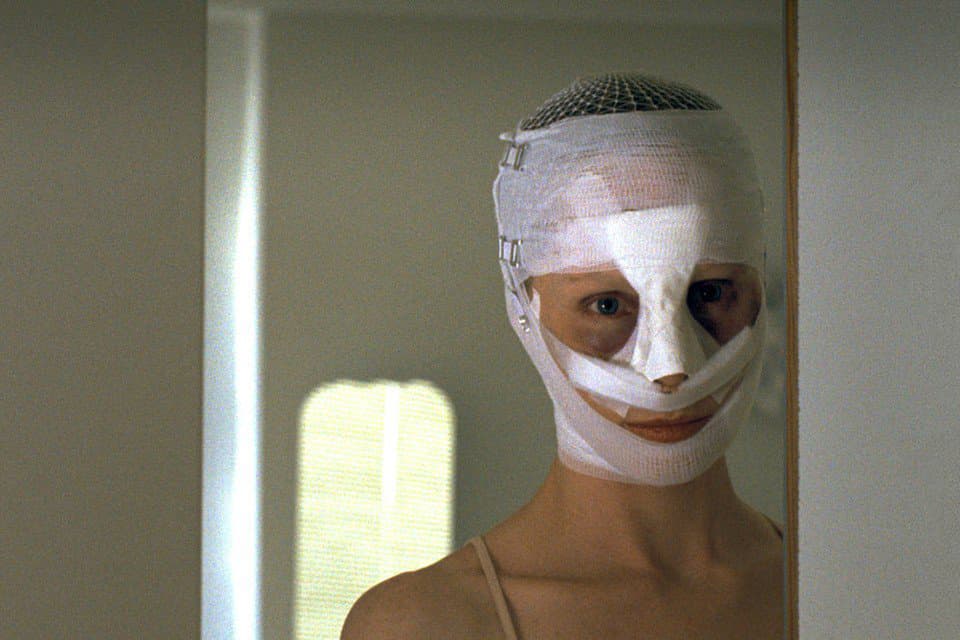 Trick or Treat With HYPEBAE: Here Are Indie Horror's Hardest Female Leads
Goodnight reader.
It's that time again when your sweet tooth can seek salvation in the multi-branded candy bags on drugstore shelving and weekends are binge Halloween celebrations. Get in the spook mood with a HYPEBAE Halloween round-up – we've selected the most badass women to rep the indie genre.
Every year it gets harder to discover legitimately scary movies and your best bet is on the underground level. Be it the classic home invasion or the misunderstood mother, the list below deconstructs the conventional horror norm. Halloween is an excuse to be something else anyway.
It Follows
It Follows can watch like a sexual awareness PSA in one sense — horror in the other. That horror is a slow mounting anxiety about a "monster" that's oh-too-real if you read it like a literal interpretation.
Jay is haunted by a sexually-transmitted curse post one sexual-encounter. It's something only she can see — it can only move at a walking pace but once it catches up, it will kill and move onto the previous person to have passed it on.
Symbolism aside, Jay represents adolescent haze and a coming-of-age tale that's not so conventional.
The Babadook
The Babadook is chilling not only in its "boogie man"-esque plot but with the heart behind the story. A mother and son have a dysfunctional relationship — Amelia isn't coping well after her husband's death caused by an accident driving to the hospital during labor with Samuel. There's a rising disquiet that its Samuel who Amelia blames.
Growing older Samuel turns increasingly erratic, desperate to impress his mother and a monster book about a creature named the Babadook worsens the pair's breakdown. Is Babadook a truly supernatural creature or a projection onto which Amelia's depression and Samuel's needs manifest? You decide. But Amelia's on the list because a mother's love knows no bounds.
Starry Eyes
Would you sell your soul? Sarah, a desperate young Hollywood actress, would. In the ultimate price to achieve her dreams in a lead role, Sarah's encounter with a prestigious production company begins a rapid metamorphosis into something both ethereal and horrid.
Sarah's descent — and willingness to let it take hold — reveals her inherent vulnerability. Prior to the meeting with Astraeus, she was a dead-end waitress with petty acquaintances. It's a horror movie-take on blind ambition.
The Loved Ones
There's nowhere to start with the madness that is The Loved Ones. What happens when Lola doesn't get her way? She kidnaps Brent Mitchell — the boy who rejected her to prom — and with daddy's help, recreates her own.
This high school drama turned torture porn is savage and psychotic with a dark humor-topped cherry. Lola is a true Halloween girl legend.
You're Next
Adam Wingard's Your Next steals a page out of a classic horror opener — put several estranged kin and their significant others into a house and simulate a home invasion. Only in You're Next, animal masked-assassins messed with the wrong girl.
Erin, the unsuspecting girlfriend, couldn't be more prepared. She's a survivalist and the hunted turns into the hunter so to speak. Watching the killers creep through the mansion, and Erin slaying — literally — is one gory home invasion gone right.
Hush
Hush's entire premise is a seat-edge battle between a masked killer and an isolated young woman. Like You're Next, it's another home invasion tale but where that one is about the "hunted becomes the hunter," here we have a cat vs. mouse struggle.
The tense altercation is grounded in Maddie's survival thought process and we buy — and root — into her survival.
Goodnight Mommy
Goodnight Mommy's trailer is enough to make it on the list – while "Mommy" isn't the protagonist per se and her portrayal is distorted through the twin's lens, she's a ghoulish incarnate, covered in bandages. She's the scare element on this list.
Story-wise, twin brothers have a hard time believing who their mother is post-cosmetic surgery. The quest to learn her "true" identity is the can-opener and the escalating paranoia and mistrust can only hurdle towards a dark ending.
Share this article