Footwear
Gigi Hadid Reveals Her Self-Designed Stuart Weitzman Boot Via a James Franco Campaign
Starring the model's namesake Gigi Boot.
Gigi Hadid Reveals Her Self-Designed Stuart Weitzman Boot Via a James Franco Campaign
Starring the model's namesake Gigi Boot.
Last month Stuart Weitzman announced Gigi Hadid had landed a part-time gig with Stuart Weitzman to design a namesake boot. The it-model, who is also the brand's ambassador, reveals the new Gigi Boot via a James Franco-directed campaign.
Available in 3 colors – metallic bronze, silver and black crocodile – the video taps Gigi inside the boxing ring sporting her namesake lace-up boots. With duo-toned lacing and a Timberland-like collar it's a versatile winter staple.
About the design process, Gigi told Vogue: "I was really thinking of myself in New York, running around everywhere. I was always able to come up with the look in my brain, but they were a bit harder to execute than clothing. These designs have the ability to go from sexy to sporty, and they have an agility to them but a gracefulness at the same time."
The boot's proceeds will go in part to non-profit Pencils of Promise. The Gigi Boot retails at $565 up to $598 is available now in-store and online at Stuart Weitzman.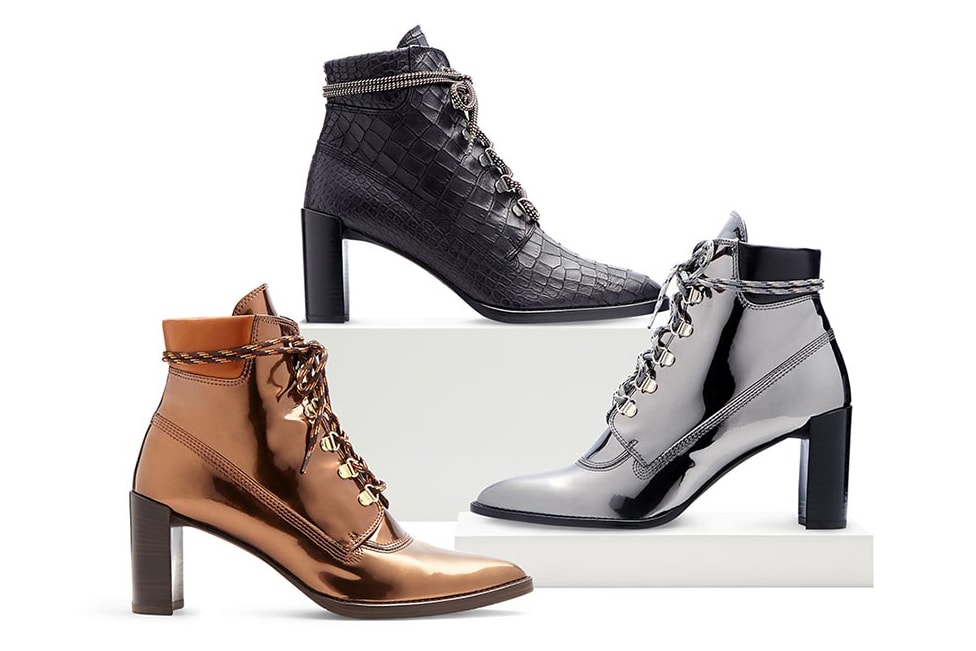 Share this article