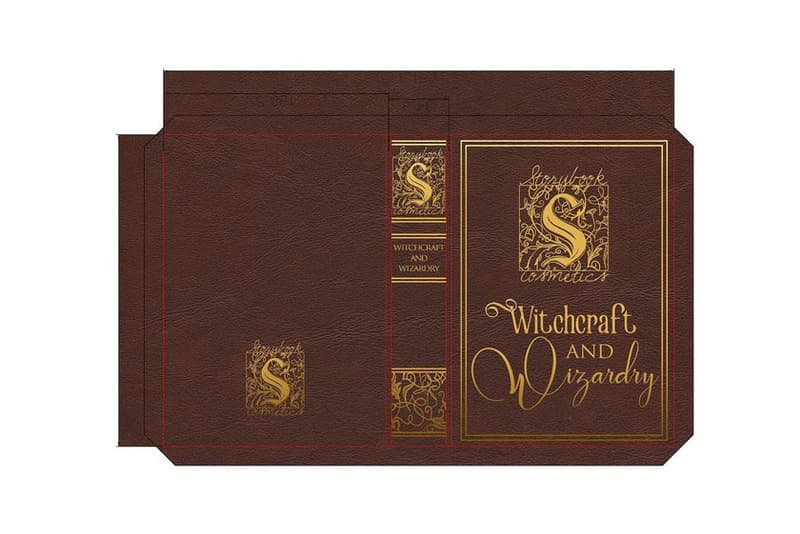 Beauty
Try Not to Freak Out: A Harry Potter Eyeshadow Palette Is Actually Happening
Featuring magical shades inspired by the Hogwarts houses.
Try Not to Freak Out: A Harry Potter Eyeshadow Palette Is Actually Happening
Featuring magical shades inspired by the Hogwarts houses.
After the overwhelmingly positive response to Storybook Cosmetics' Harry Potter makeup brushes, it's unsurprising that the indie makeup label is now returning with more magical offerings. Adding to its roster of bewitchingly gorgeous products, Storybook co-founder Erin Maynard has officially revealed that the company will be launching a Harry Potter eyeshadow palette. Appropriately dubbed "Witchcraft and Wizardry," the artwork was unveiled this weekend and shows packaging reminiscent of a Hogwarts textbook.
In addition to the artwork, Maynard (and her sisters Mandy and Missy) also shared swatches of the shadow colors — unsurprisingly, the palette is inspired by the Hogwarts houses. Among the options are forest green Cunning and navy blue Sly for Slytherin; cherry red Brave and metallic gold Daring for Gryffindor; and shimmering blue Clever and rose gold Wise for Ravenclaw. The Hufflepuff additions have not yet been swatched, but we can see that the shades will be named Friendly and Loyal from the sketched drawing. Although an exact release date has not yet been confirmed, Muggles and magical folk alike can expect the new palette to drop in 10-12 weeks.