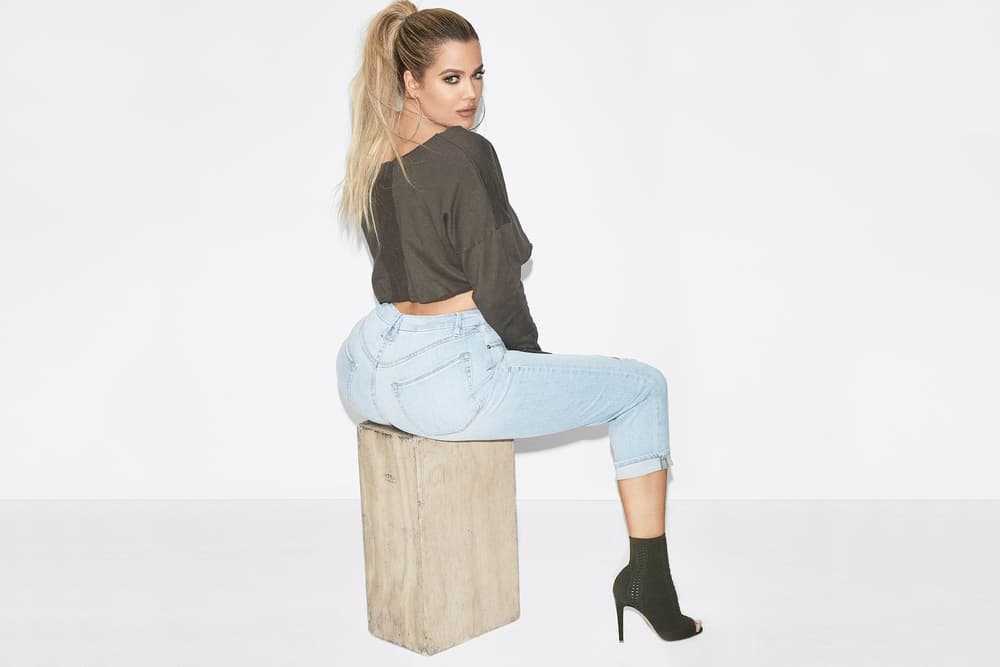 Fashion
Camel Toes, Curves & Confidence: Khloe Kardashian's New Denim Line Is All About the Body Revolution
She's making America "Good" again with cofounder Emma Grede.
Camel Toes, Curves & Confidence: Khloe Kardashian's New Denim Line Is All About the Body Revolution
She's making America "Good" again with cofounder Emma Grede.
It seems the world's been keeping up with Khloe Kardashian and her curves since the inception of her reality television show. Her figure is a recurring tabloid topic – now it's in the spotlight this time at the forefront of a new body revolution.
Meet Good American, Khloe's new clothing line cofounded with ITB CEO Emma Grede. They're just like us — all too familiar with the ultimate struggle we all face of trying to find a decent pair of jeans that fit in all the right places. With the constant change our bodies are undergoing (Khloe's undergone a transformation of her own with weight loss and Emma recently had a baby), embracing our shapes can be challenging, but the two want to change that. The denim-focused brand was created with three foundational styles — a skinny Good Cuts, a boyfriend-style Good Legs and a slimming Good Waist — to make finding that perfect pair easier.
Good American, which launches today online and in-store at Nordstrom, covers the three C's: curves, confidence, and yes — if you know anything about Khloe — camel toes. See what they have to say about them in our own conversation below.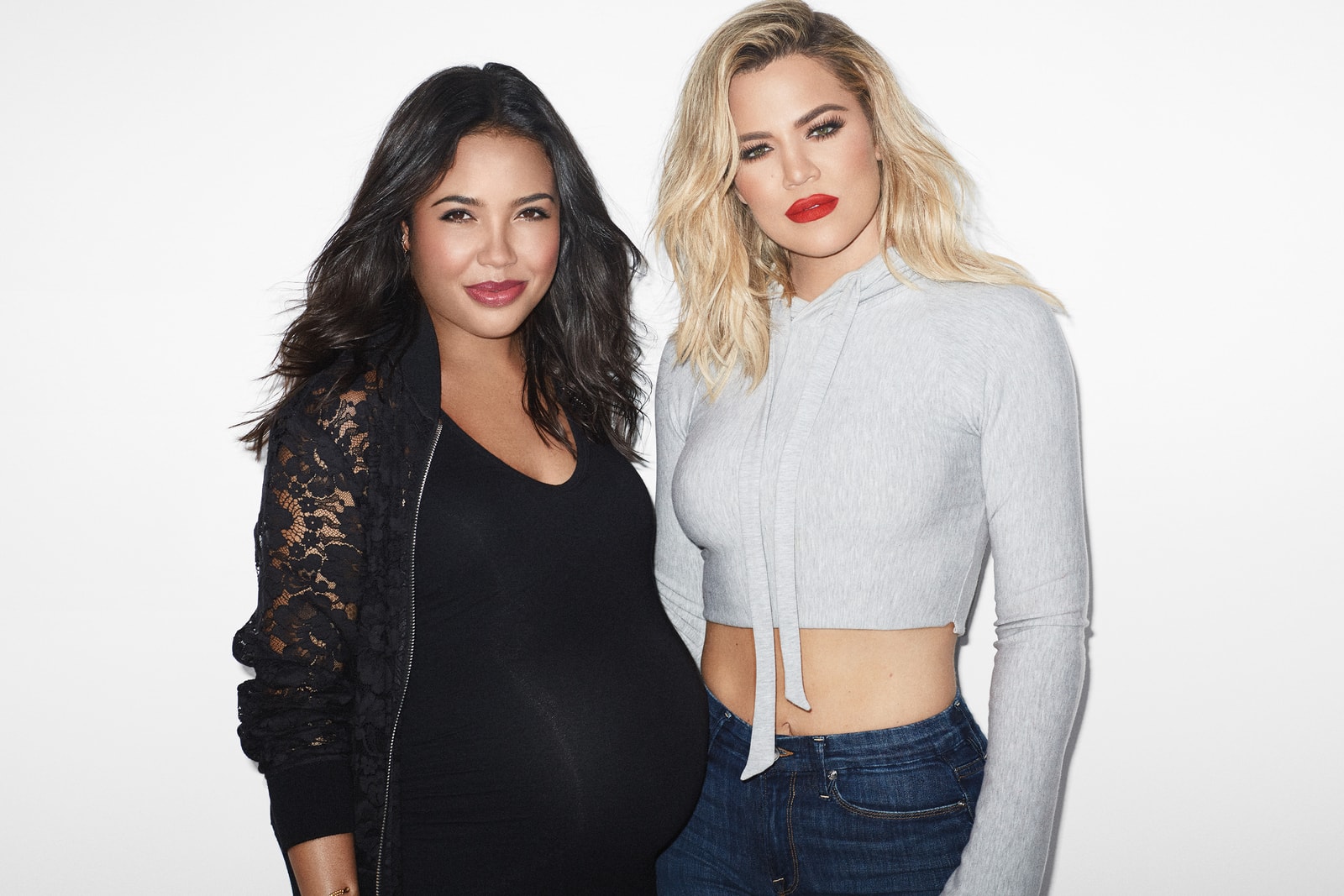 Khloe, you said in the past that stylists wouldn't work with you until after you lost weight, so how does it feel to be a part of this body revolution while fashion is becoming more inclusive?
Khloe: There were a lot of stylists that said they couldn't dress a body like mine and obviously that was incredibly hurtful. I've gone to photoshoots with my sisters and they would bring racks and racks of clothes for Kourtney and Kim. I would literally have six to eight pieces and they were wild – no effort was put into it. It definitely hurts my feelings and my sisters were upset. People don't realize that I loved my body – it was something I was proud of, so why were other people ashamed to dress me up or participate me in that.
The reason I'm so blessed to have a partner like Emma and be in a line like this that has such a powerful message is because we don't believe in saying the words "plus size," but it's a line that goes from a 0 to a 24. Fashion should fit the woman, you shouldn't be starving yourself to fit into something, I don't believe in that. And I don't believe that just because you are a larger or curvier size you should not be stylish and cute. There's been so many times that I've tried to go to buy denim because I like luxury denim, and I would go into a boutique and say I'm a size 30 – and they say "We don't carry that size here." I'm like, what the hell? To me that's a very normal size. So to have the opportunity to do a denim line with such a positive message is all I can ask for. I believe timing is everything; I love the platform we have to encourage women to embrace their bodies, and embrace showing them off and feeling great. Who doesn't love a curve-hugging pair of jeans?
I have to ask you about camel toes. Is that something you guys considered?
Emma: We worked very hard on avoiding the camel toe.
Khloe: We had a bunch of girls of different shapes and sizes try on all the denim on the spot. All of them were like, "Hey, we're all good down here."
Emma: Denim's really, really difficult to get absolutely right. When you buy expensive luxury denim, the last thing you want to do is have to spend on altering everything. We have worked on creating a pattern, having the right kind of fabric and really making sure these jeans are going to be amazing on different body types and they suit women with curves.
Khloe, if you had to assign a pair to each of your sisters what would be their go-to?

Khloe: Kim would be a Good Leg, she's more of a skinnies girl. Kourtney would be the baggy, and so would Kendall. Kylie would be the Good Waist. Kendall could do a crop too. My mom actually loves a good crop too, she likes to wear it with sneakers and make it a little more fun but dressed down. She loves those Converses, I see the outfit in my head.
1 of 10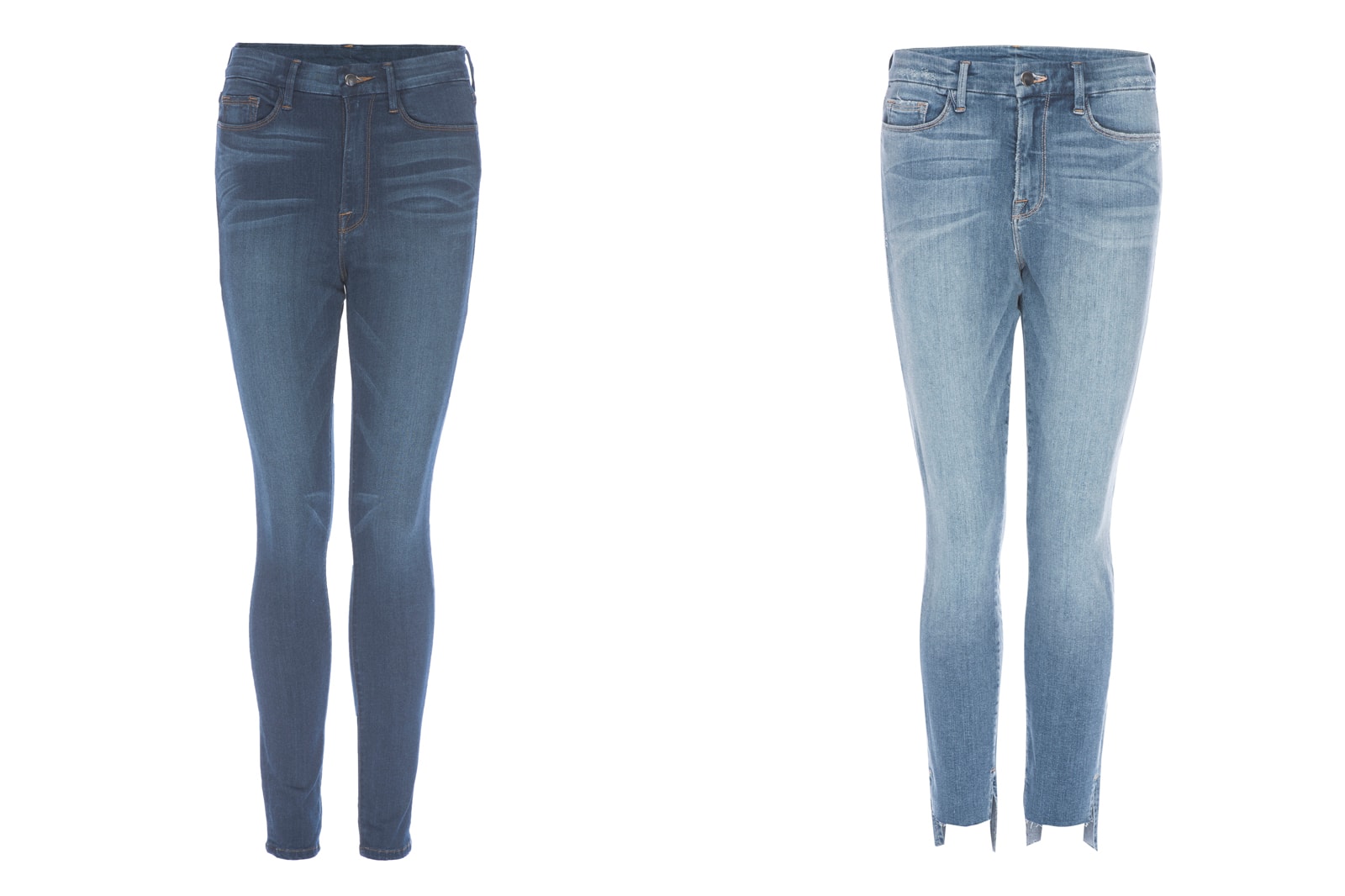 2 of 10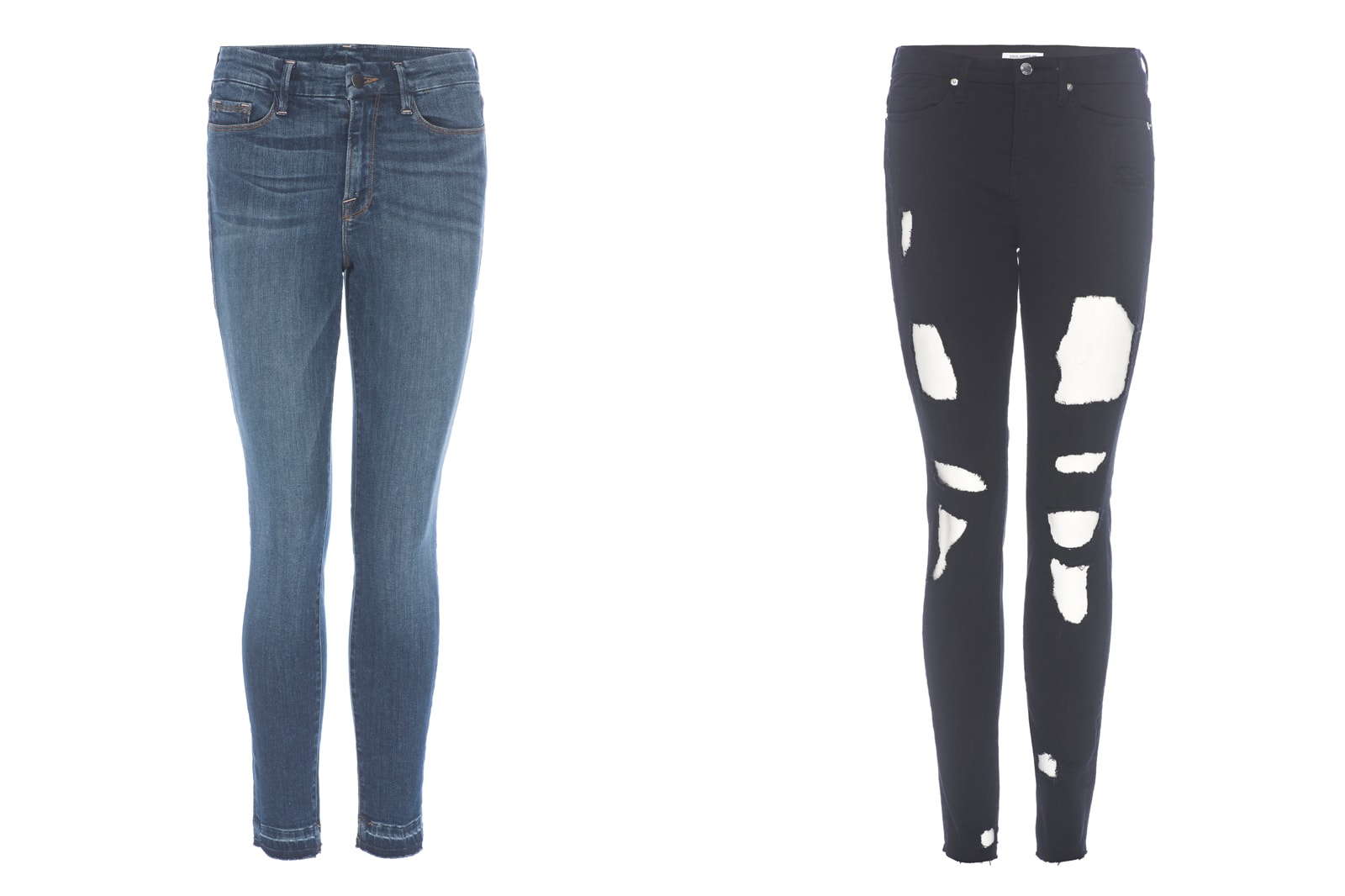 3 of 10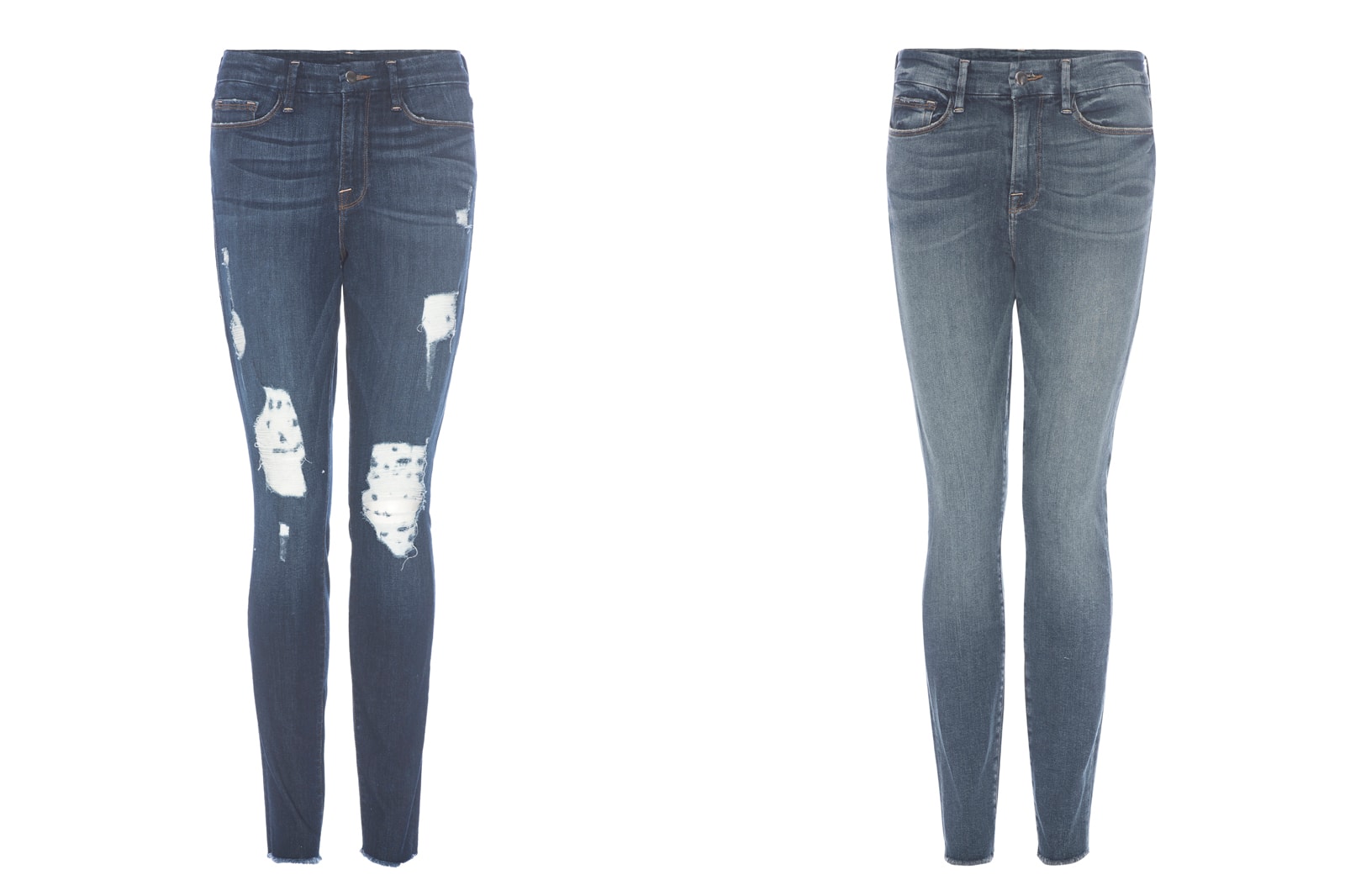 4 of 10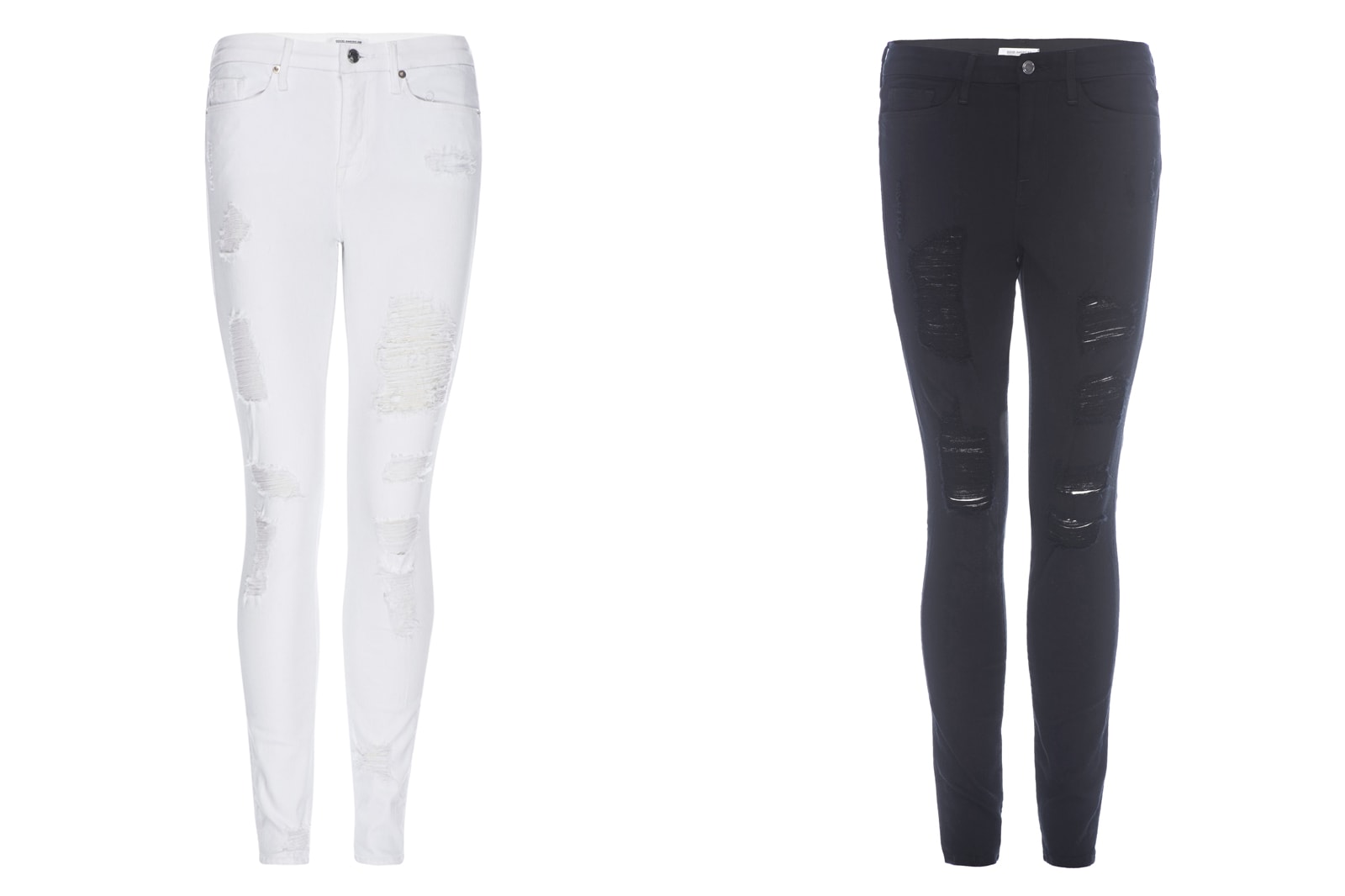 5 of 10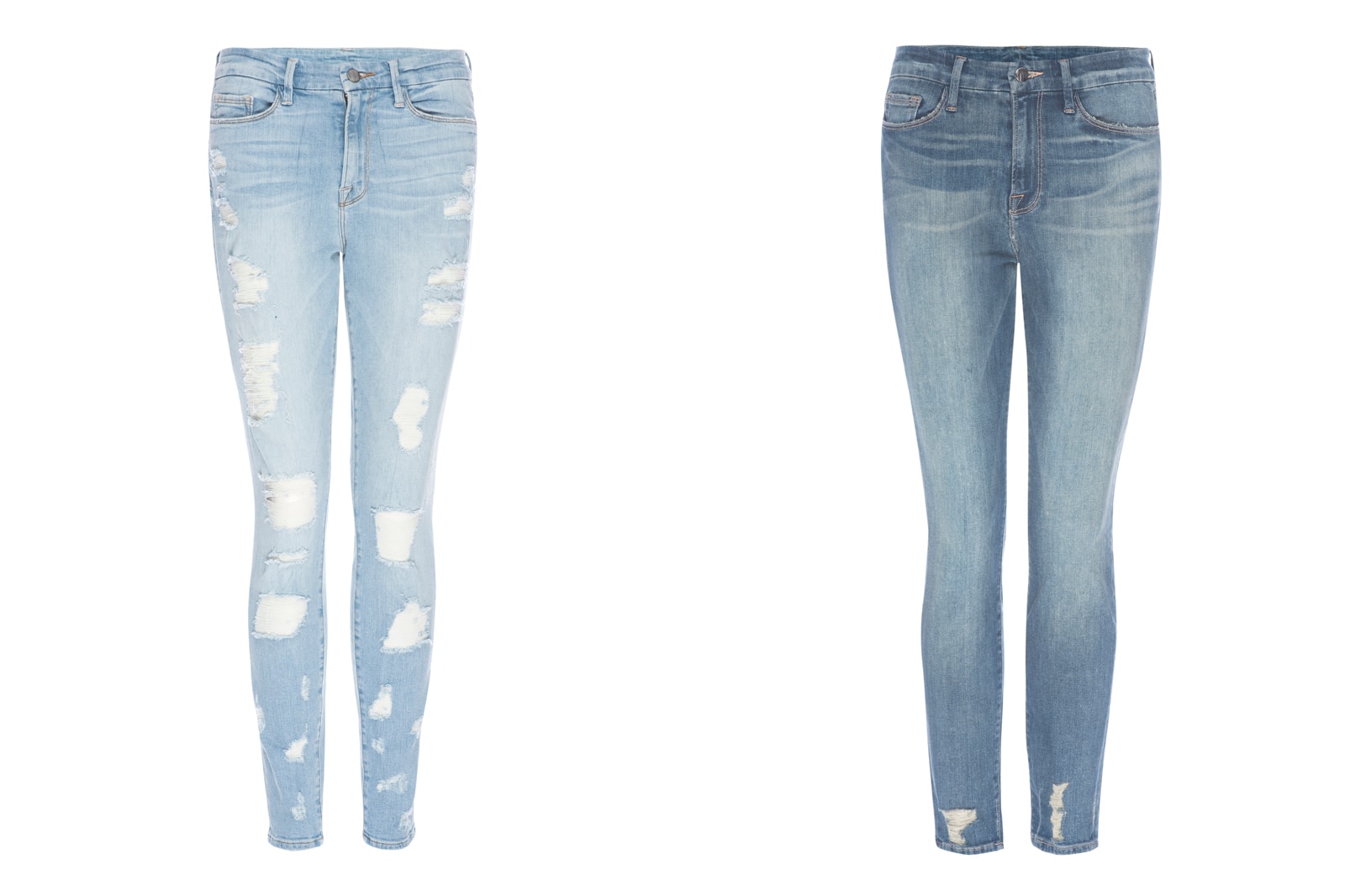 6 of 10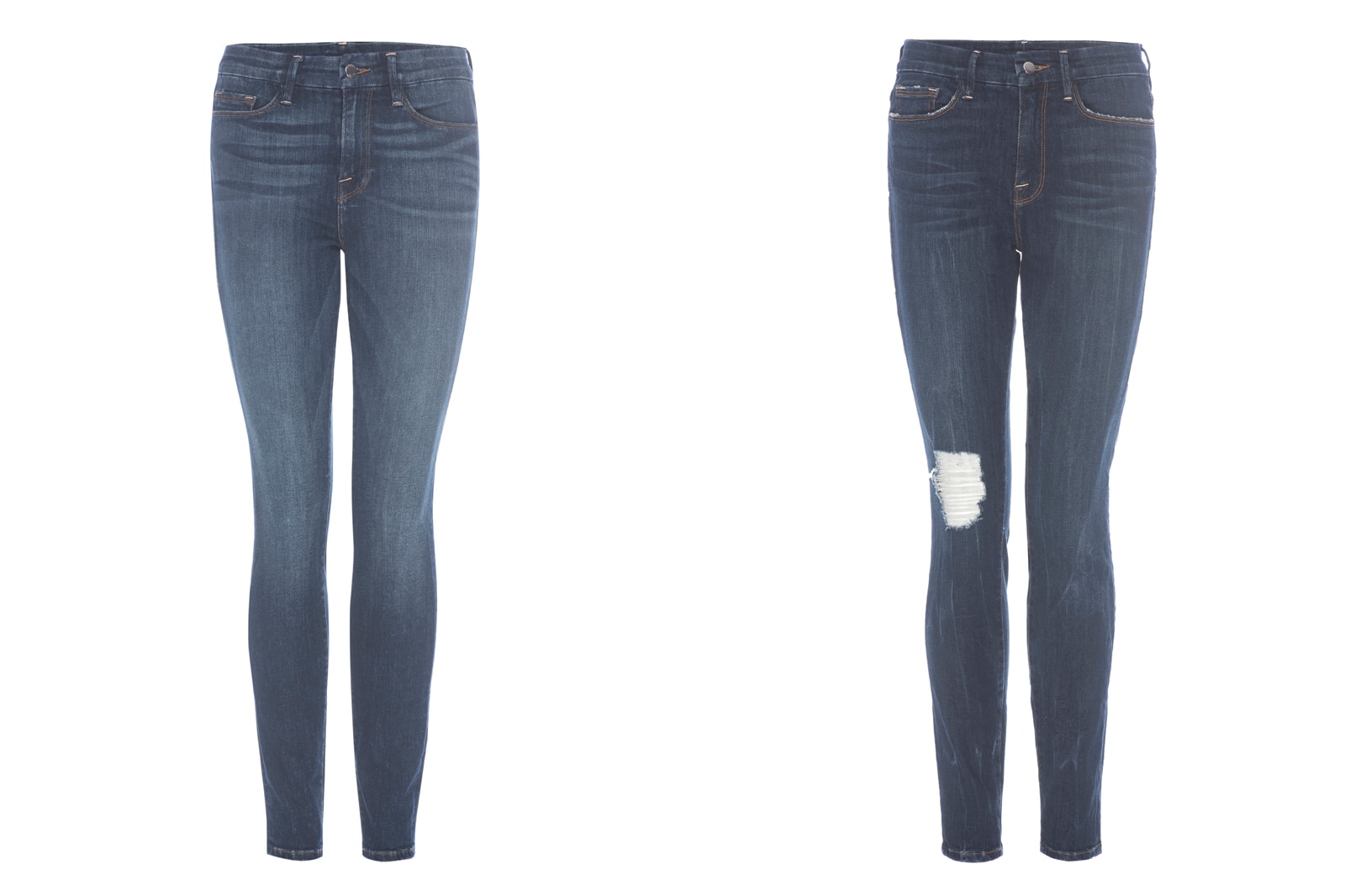 7 of 10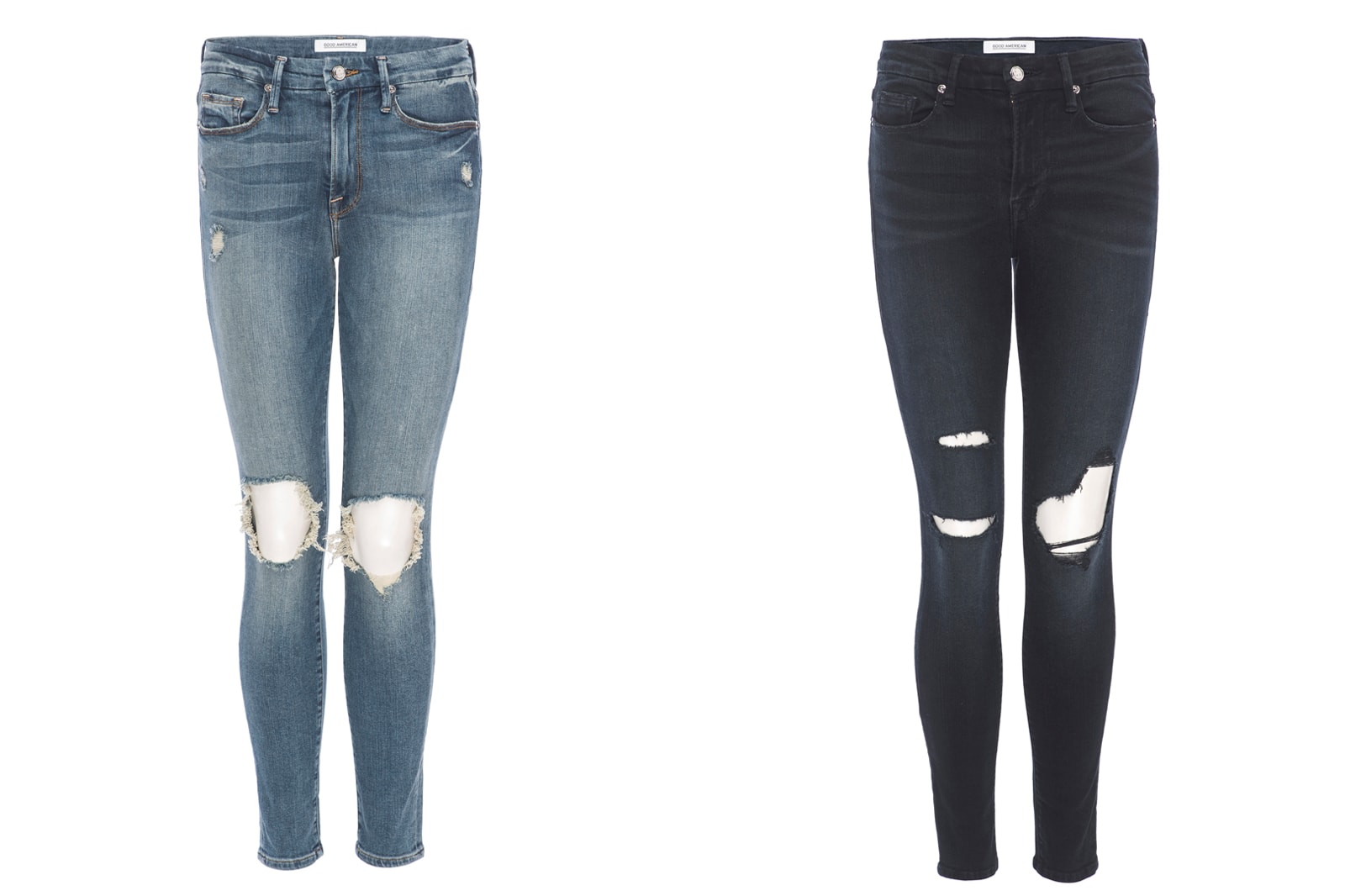 8 of 10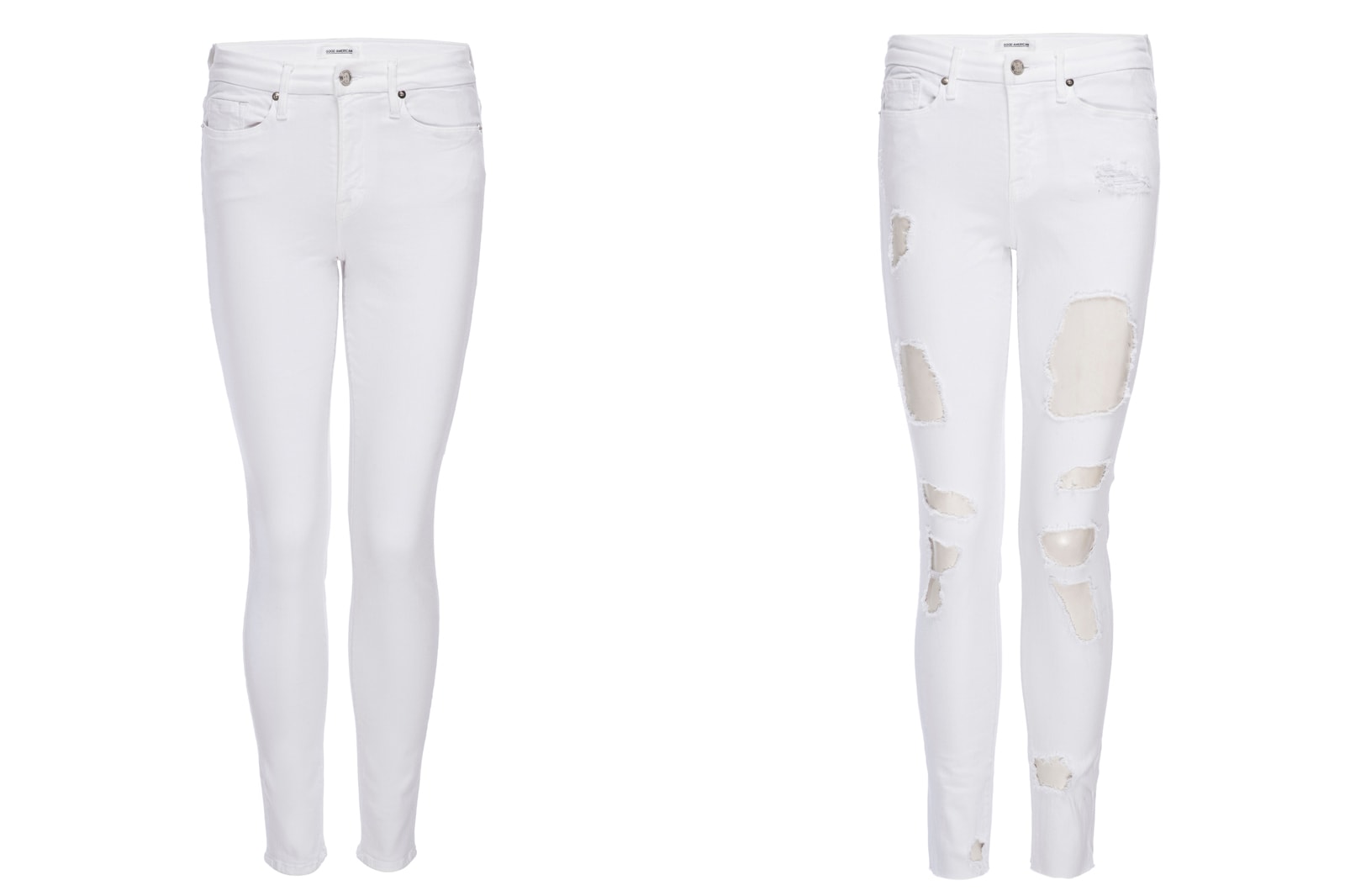 9 of 10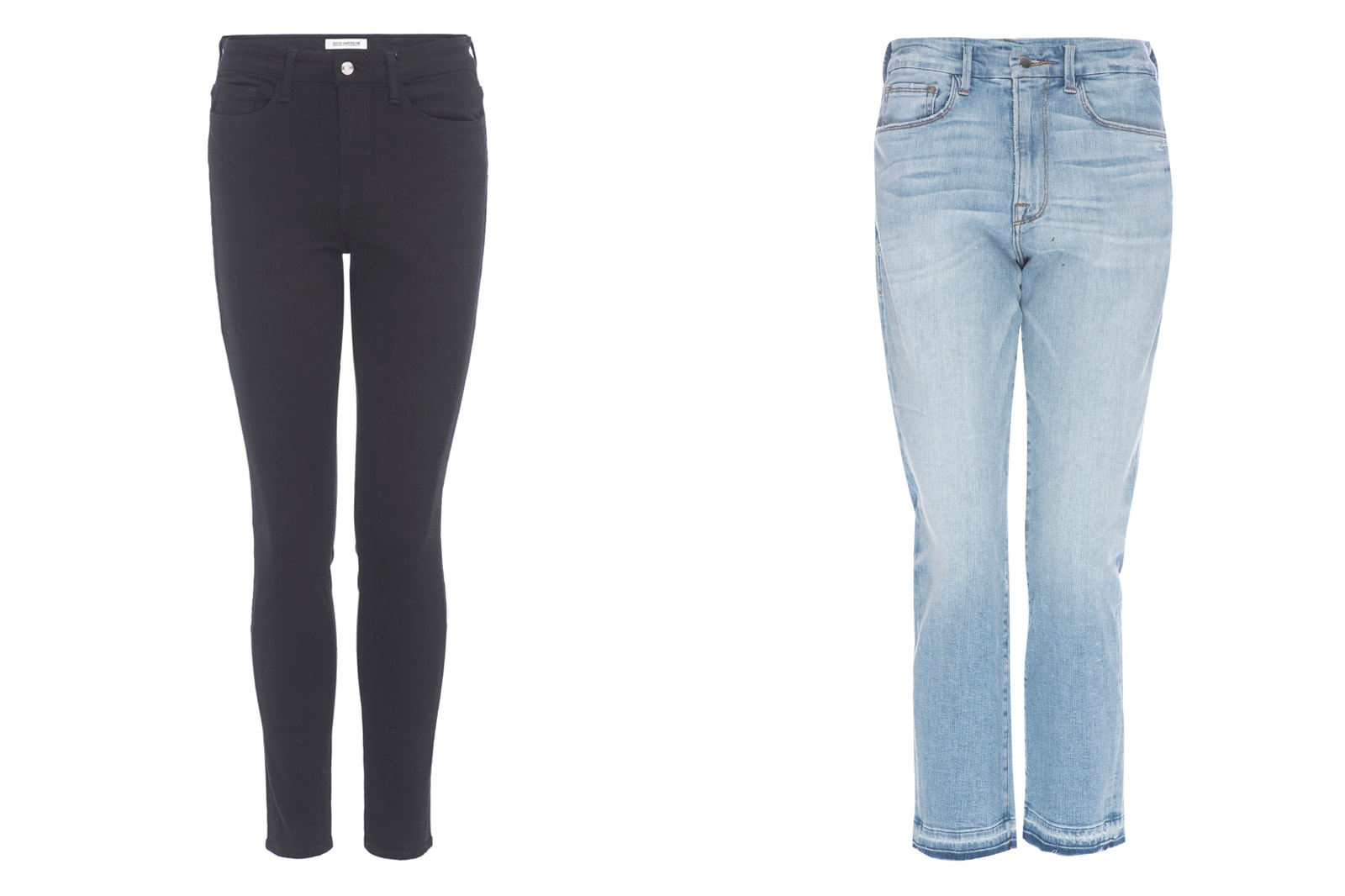 10 of 10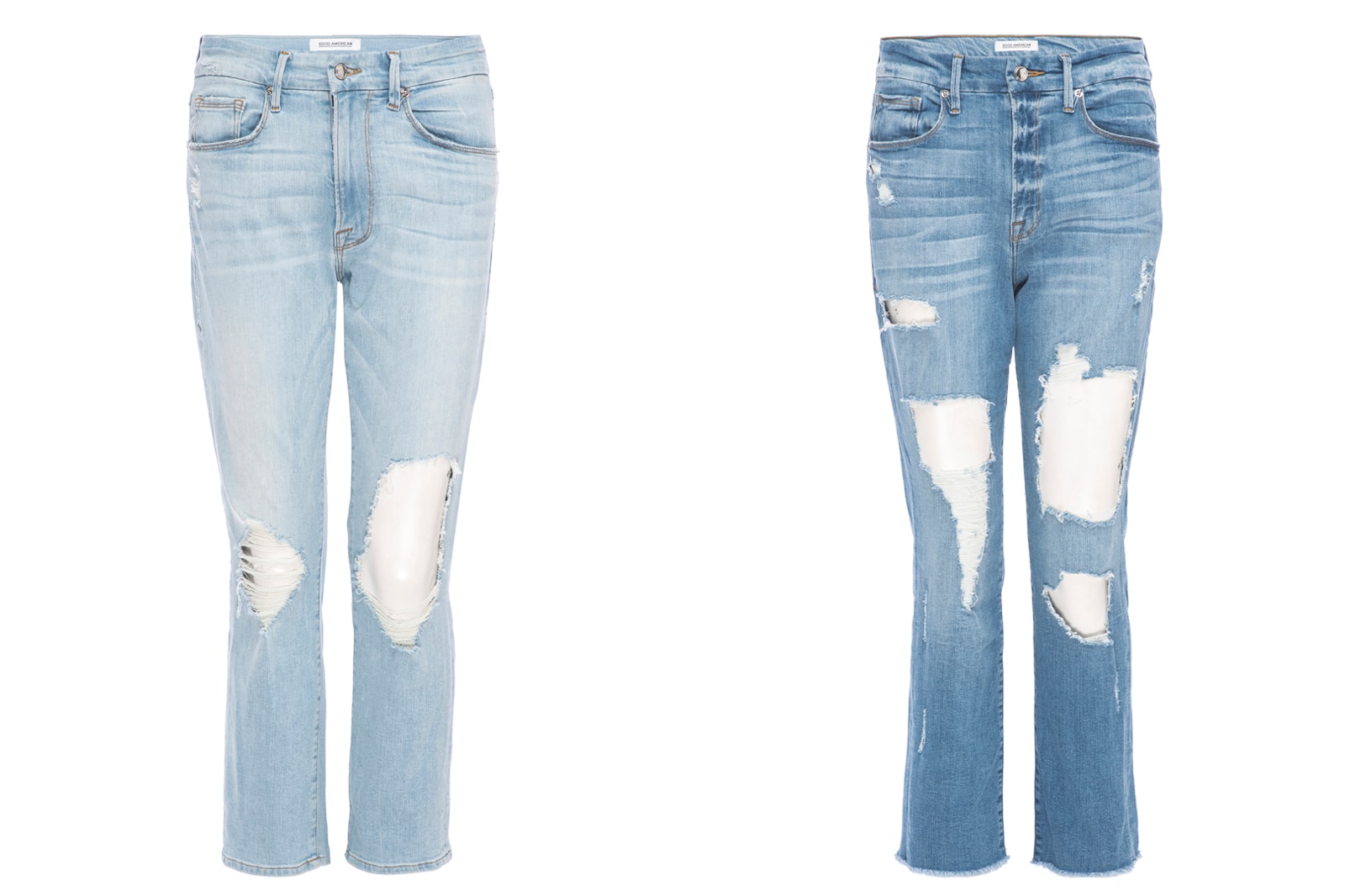 How involved were you guys in the design process?
Emma: We've done everything – not just in the production process but the entire company, from the design to the sourcing to building the whole website infrastructure. Before we even started working on design we did this open casting call which was super fun. Putting the campaign together and all the marketing is something Khloe's really involved with. Having this amazing collection of women that are part of Good American right from the beginning is what I'm most excited about.
Khloe: They're everyday girls. We didn't go to a modeling agency to get your typical models. We got a mixture of everything: shapes, sizes, heights, color – every girl, we want Good American, good normal women.
Emma: Because that's our customer base. It's really important for us to make it something we could really stand by. We've made this brand flattering and beautiful for all sorts of women so it was almost like the true test – Is it going to work with any girl if she just walks in the door? It was really satisfying to see that it did.
Was there any advice from Kanye as far as fashion and design goes?
Khloe: No, we tend to keep things very separate. We do things individually because we get really proud to show the final product. There's no other reason why we don't.
It's your thing.
Khloe: Exactly, it's our thing. Kylie came to a photoshoot we had – we're always supporting each other but I want them to see what I've done from start to finish. If I had a question or anything I could always ask, but I just think this is something that I'm really passionate about so I want to do it on my own and let the proof be in the pudding.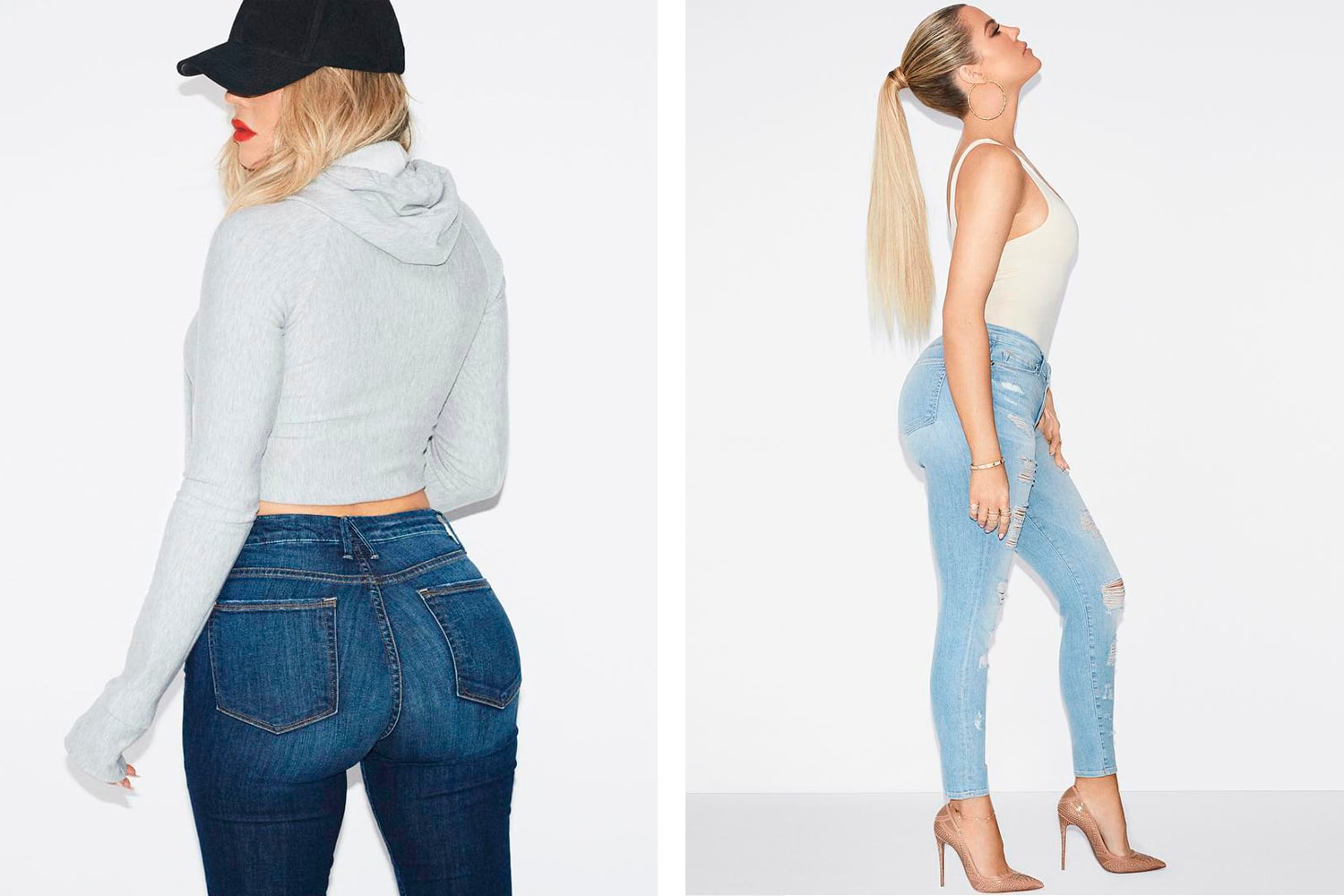 So obviously confidence starts from within, whether you're wearing jeans or whatever. What are your keys to confidence?
Khloe: I've always been strangely too confident. Even at my biggest I've always felt really good in my own skin. I think that has to do with my family base. They've always supported me. And confidence does comes from within. I've found another level of mental strength and confidence from my fitness journey, so that gym gives me that extra strength. But it's more mentally, it's not why I do it physically. I feel so great mentally and emotionally, it gives me a whole boost of confidence.
Emma: I was raised by very strong women. I'm one of four sisters and it's the same thing – you find confidence from your family background and from within. Now that I'm a mother, you get even more confident because you're actually raising little tiny human beings and you have to be confident. It's like, "I actually make these things! It's amazing!" It gives you this idea of strength and the human spirit, and that's how I feel. I'm so proud of what Khloe and I have done, to have an idea and see something through. To end up with pieces on a rack is a great feeling.
Share this article