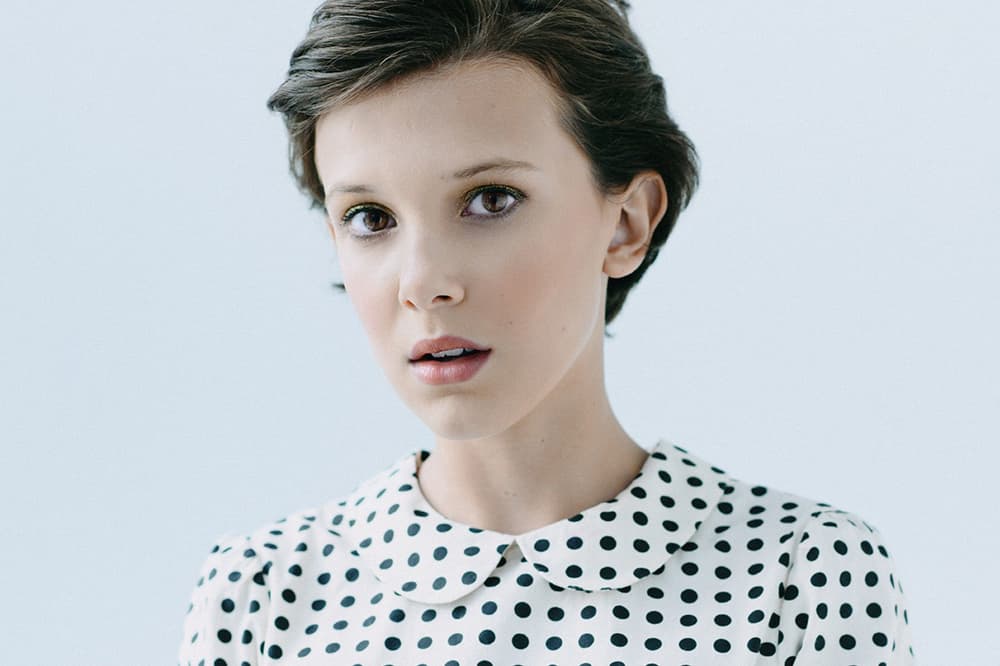 Film & TV
Millie Bobby Brown Teases 'Stranger Things' Season 2 at Comic Con NY
Eleven guarantees that "anything can happen" in the upcoming season.
Millie Bobby Brown Teases 'Stranger Things' Season 2 at Comic Con NY
Eleven guarantees that "anything can happen" in the upcoming season.
While attending New York's Comic Con earlier this week, Millie Bobby Brown and her Stranger Things co-star David Harbour teased their fans with hints related to the show's highly-anticipated Season 2. According to Harbour, the upcoming series will explore the backstory of Sheriff Hopper's child, who makes a huge impact on the development of the character. As the actor explains:
I feel like with the loss of a daughter like that, I just feel like he's truly broken in a way that almost cannot be healed. In a certain way he has so much guilt because he's so used to saving people, used to good guys and bad guys, and finally he puts himself in a situation where it's just life. I mean, there's just nothing he can do and I think that he takes that on himself and carries it on his shoulders.
Speaking of the love triangle involving Jonathan, Nancy and Steve, Harbour commented that the complex relationships will continue "for seasons to come." The 12-year-old actress also adds that "anything can happen" between the high school teens. In addition, the cast members confirmed that they have already received scripts for the first few episodes of the new season.
Stay tuned for updates as the production develops.
Source
Photographer

Matthew Priestley
---
Share this article