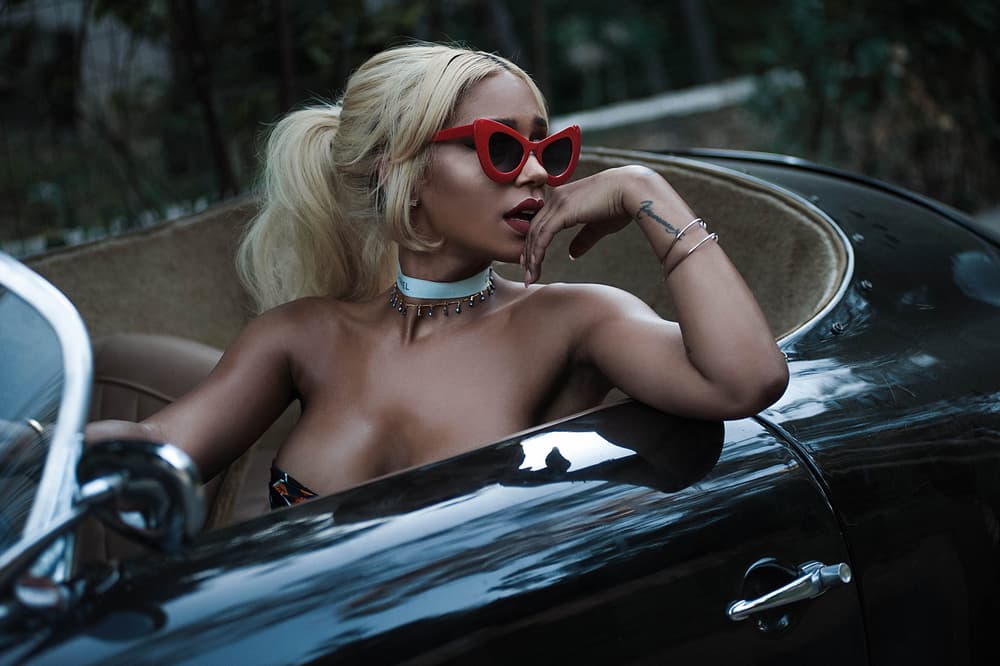 1 of 2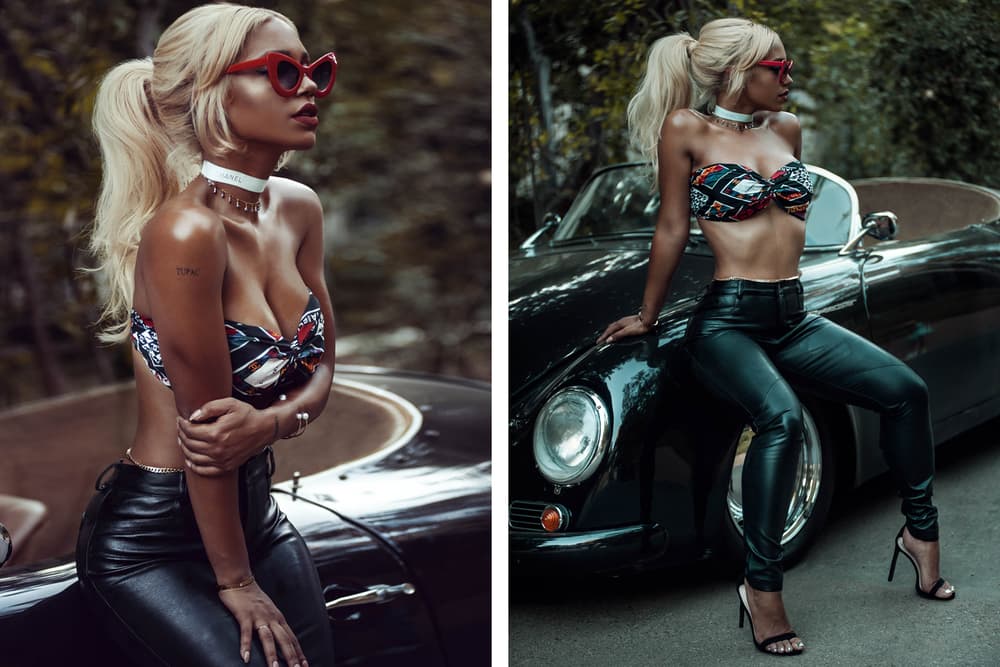 2 of 2
Music
Pay Attention: All Eyes Are on Paloma Ford
The singer talks to HYPEBAE about her new EP — 'Nearly Civilized' — and more.
Pay Attention: All Eyes Are on Paloma Ford
The singer talks to HYPEBAE about her new EP — 'Nearly Civilized' — and more.
All eyes are on Paloma Ford — literally. This is her big musical moment. She's not new to the industry by any means — a longtime singer, her credits count songs and features with the likes of Snoop Dogg, Meek Mill and more. Her initial big break dates back to a right-place-right-time opportunity with Macy Gray in 2007, and now the spotlight — and paparazzi flash — is hers.
There's something alluring about Paloma. She's a platinum blonde stunner, yes, but her sound is just as irresistible. Balanced in both appearance and voice, there's a sex appeal and attitude about her. Makes sense, considering Tupac and Sade are two of her biggest influences. You can hear it in her music and see it in her music videos (and in the one she just starred in for PARTYNEXTDOOR). It's innate, however — her approach is to be as real and "raw as possible." And it's been working: her massive fan base continues to grow with followers who play all of her YouTube-uploaded songs from years' past obsessively and express emoji-filled excitement in her Instagram comments when she just so much as previews anything new she's working on. The wait is officially over, as tomorrow she'll finally be dropping her first-ever EP, Nearly Civilized. But first, get familiar with Paloma in our interview below.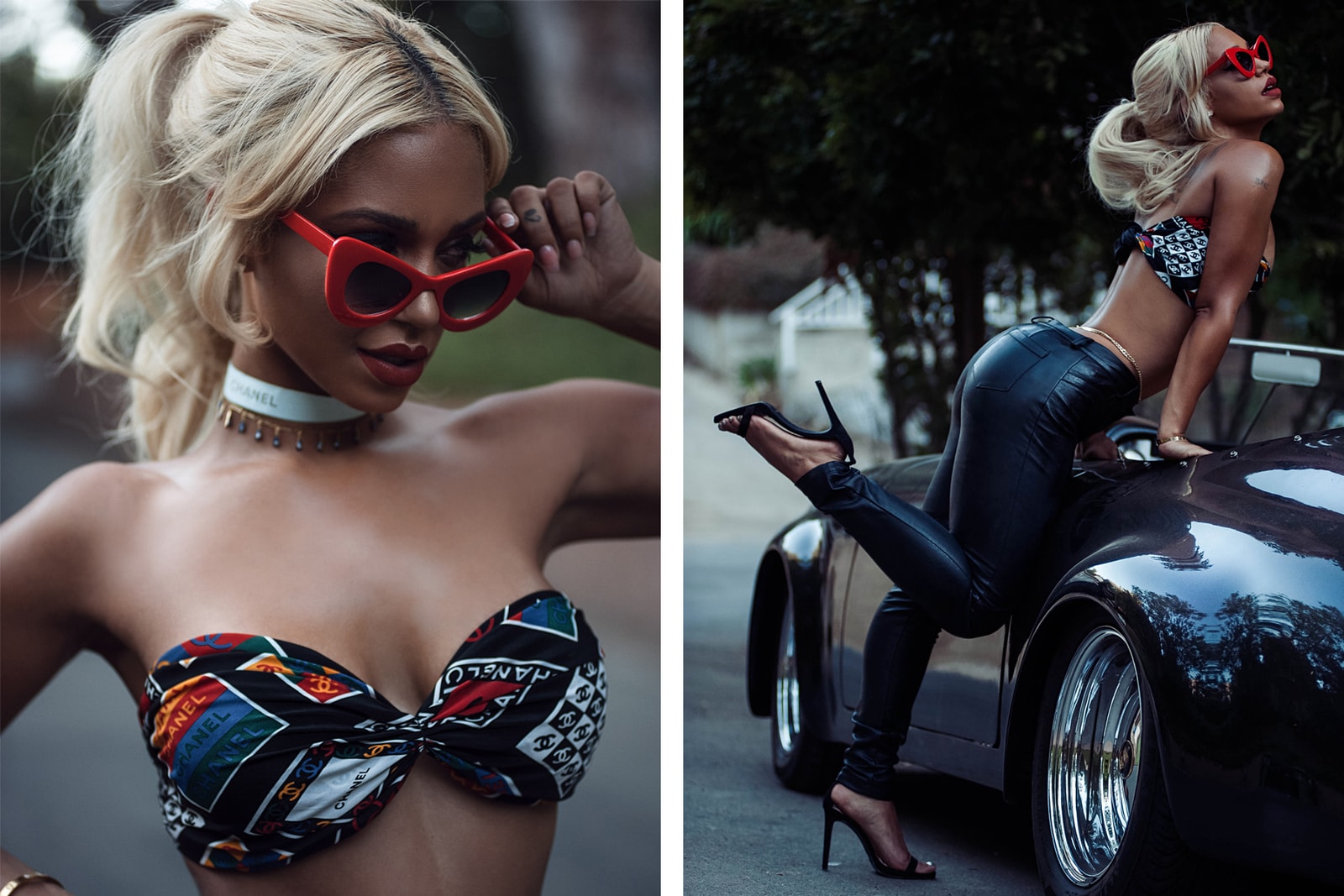 As an artist yourself you've mentioned you don't do music videos for other people — so what's the story behind your role in PARTYNEXTDOOR's "Not Nice"? Any chance of a collab between you two?
I met PARTYNEXTDOOR in the studio and we spoke about possibly working on music. He asked if I was interested because I personally loved the song and the treatment was intriguing so I agreed!
In "Jada" you sing, "I know it's my time and it won't be long now." Describe what it's like to be on the cusp in this moment of your career right now.
I don't personally look at it that way because by the time I've accomplished one goal that I've set I'm already challenging myself to reach a new goal.
How has the journey from starting off as a background singer been so far?
I suppose you can say I started as a background singer but truly speaking that happened by chance but I love what I do and enjoy every learning experience I've had along the way.
How do you stay true to yourself in the process?
Family.
My main goal whenever I make a song is to create a vibe and a moment for people to live in.
What have been some of the pros and cons of going the independent route?
The pros are being in total control of who I am and the message that I want to get across. The cons are not always but sometimes the responsibility directly falls on you. Good or bad you're solely responsible.
What role has the internet and social media played?
A major role, it's allowed me to reach people who relate to me that I might not otherwise have had the chance to reach.
With all the eyes watching you – especially right now in the media – what's one thing you want everyone to know about you?
How much I genuinely love what I do for a living.
Talk to us about your style. Is your style impacted by your music? Vice-versa?
They go hand in hand. I believe art imitates life and life imitates art.
You've mentioned being a little more experimental with your approach, especially in working with Blaq Tuxedo. But how do you describe your own sound currently?
My main goal whenever I make a song is to create a vibe and a moment for people to live in. I try to convey exactly what emotions drove me to create that particular song. I try to keep things as raw as possible.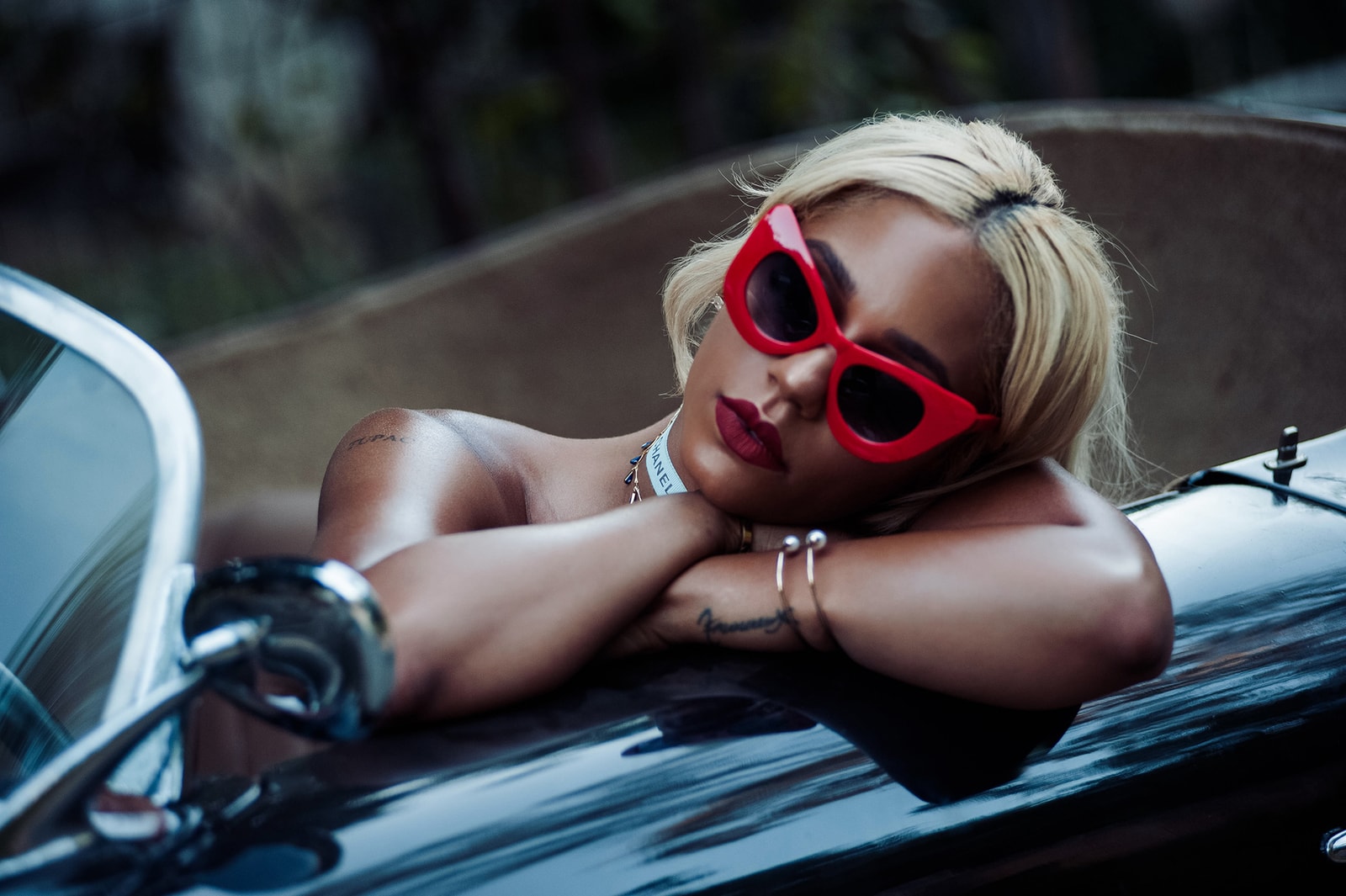 So you have a tattoo of Tupac's name on your arm and often mention him along with Sade as two of your biggest musical inspirations. How have they or other artists influenced you or contributed to your own voice?
To me Tupac's name on my arm stands for an attitude or a state of mind. Beyond loving him as an artist, I believe in what he stood for in his community, his ideals, and passion for his people. And with Sade it was her poetry, her way to make you feel every word in her songs, her soft but strong essence and how she's always been all about the music and letting her music speak for itself.
Just out of curiosity, if you or your life was a Tupac song, which would it be?
"Changes," because it describes the core of who I am.
Nearly Civilized contains seven songs — what was the process of narrowing down the tracks to include? Why these seven? What's the overall message you want to convey with this EP?
I wanted to sonically give a certain sound that fans could begin to identify me with as an artist. I felt like these songs were the ones that told the beginning of my story the most.
What do we have to look forward to in Paloma Ford's future?
A lot of new music, new visuals, and art in other forms.
Photographer

Lisa B/@lkbphotography
Share this article