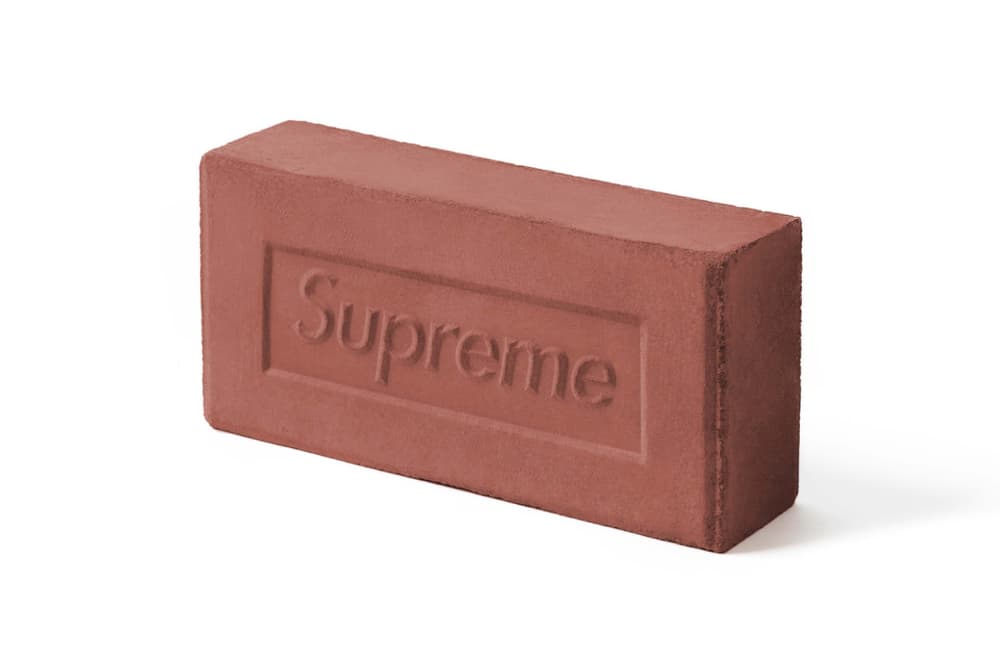 How Much Would a House Made From Supreme Bricks Cost?
Reddit did the math.
Supreme's Fall/Winter 2016 collection included a curious yet random release – among the pill organizers and Chinese noodle bowls was a logo brick. Retailing at $30 USD, the bricks now cost $1000 USD on eBay.
What can a Supreme brick do? According to one Reddit user: build a house that costs a whopping $4,704,000 USD to build. "I calculated how many bricks it'd take to build a 2400 square foot home which is 117600 bricks."
It would cost ~ $4,704,000 USD to build an average sized house out of Supreme Bricks from supremeclothing
Another user commented: "Damn and that's just for a bare ass house. No insulation, no electric wiring, no cable wiring, no internet wiring. That doesn't event account for floors. Either you'd spend extra money to have brick floors, or it would just be dirt."
Ignoring additional features including other materials and price changes due to stock-outs, a Supreme home is still a Supreme home.
---
Share this article