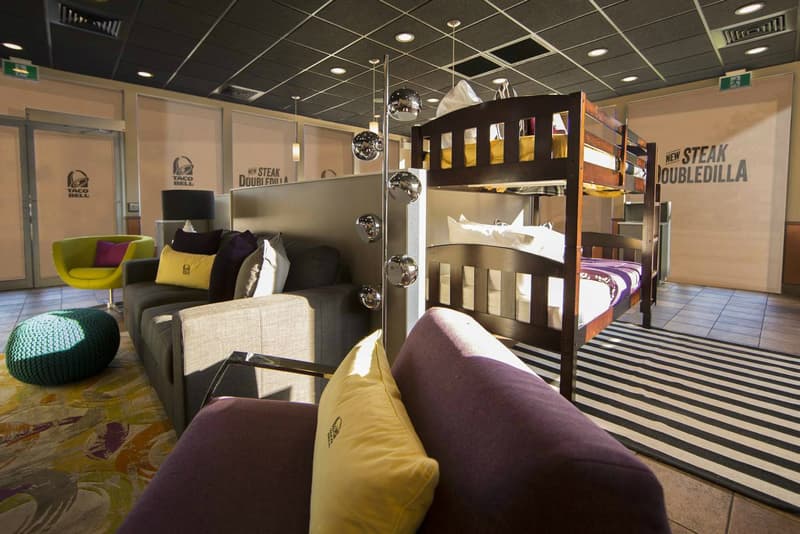 1 of 4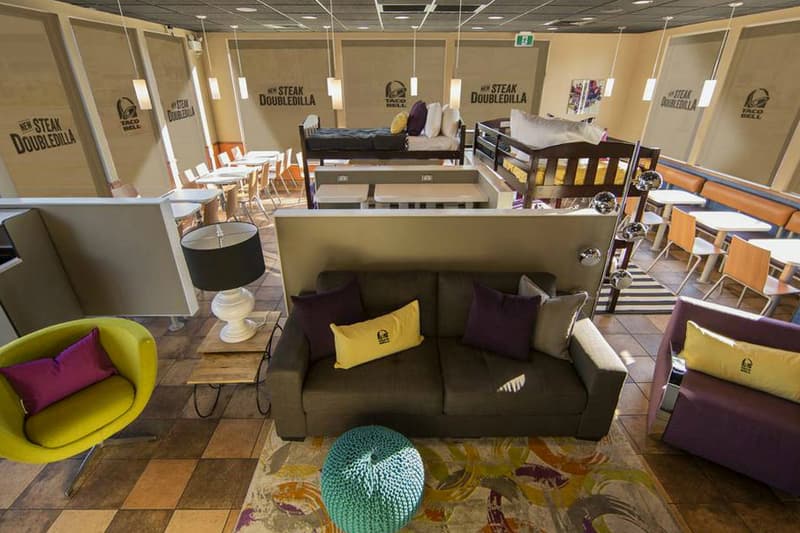 2 of 4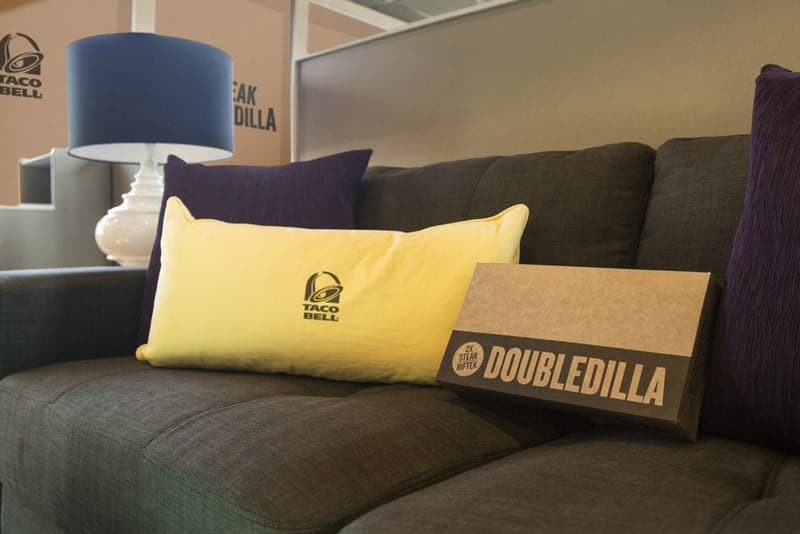 3 of 4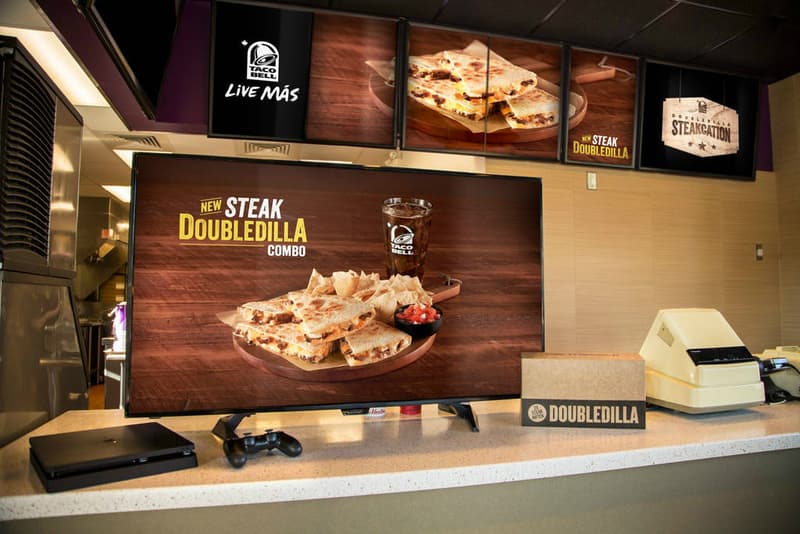 4 of 4
You Can Literally Sleepover at This Taco Bell-Themed Airbnb
Room service, please.
Taco Bell has teamed up with Airbnb to transform one of its restaurants into a one-night accommodation. To celebrate the launch of its latest addition to the Canadian menu, the "Steak Doubledilla," the fast food chain will offer an opportunity for customers to stay at the Taco Bell Airbnb overnight. Dubbed the "SteakCation," the restaurant-turned-hostel is located in Chatham, Ontario. As pictured above, the store will be furnished with two sets of bunkbeds, a couple of couches, video game consoles, and plenty of "Steak Doubledillas," of course. Take a tour of the room by browsing the gallery above.
Four lucky winners will be able to stay at the special-themed accommodation for one night only on October 18. To submit an entry, head over to Airbnb's website. The contest will close on October 11.
Share this article