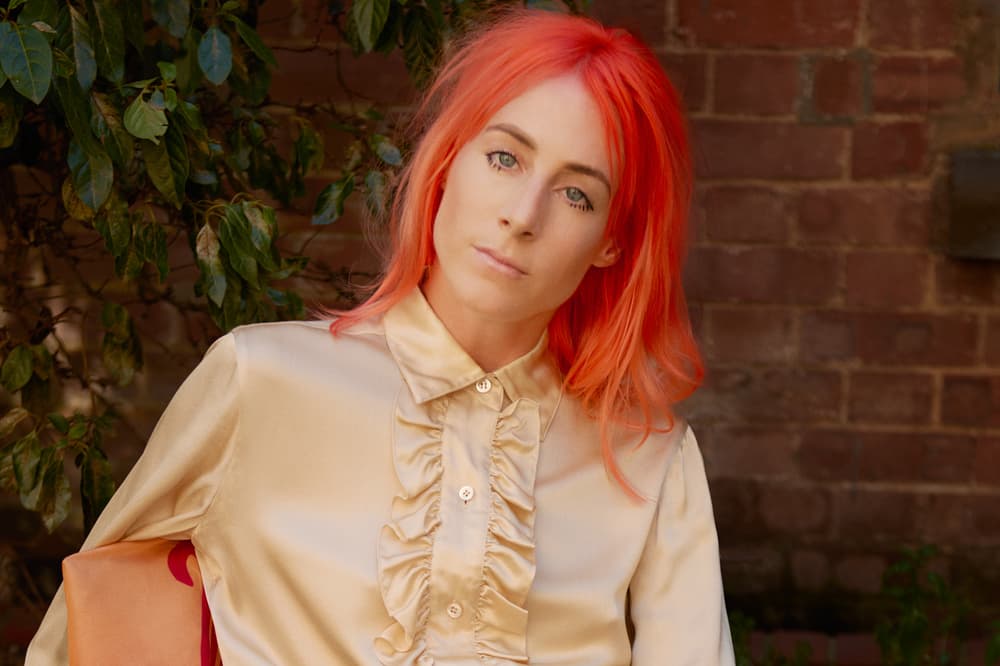 Fashion
YEEZY Designer Katie Eary Is a Success Story Among Independent Designers
The cult menswear designer talks intelligent branding, plagiarism and the oversaturation in today's bleak market.
YEEZY Designer Katie Eary Is a Success Story Among Independent Designers
The cult menswear designer talks intelligent branding, plagiarism and the oversaturation in today's bleak market.
The secret behind every high-powered, superior clothing logo is a community of culturally educated brand ambassadors. Branding elitist sub-culture squads with symbols or other identifiable pattern ways – including Supreme, OFF-WHITE, adidas Originals, Palace and Hood by Air – all rule at the upper echelon in high price point and lifestyle garment hierarchy.
Intelligently placing their clothing and accessories in bespoke editorials and selectively circulated advertising campaigns typically equates brands with maximum impact – the cool factor. Super brands, equivalent in size to Nike, can then demand a mark up over 100-percent profit on manufacturing costs. Such economic power creates a monopoly on trends and therefore dominates so much of the high-street fashion market today that new designers trying to break through are forced to either join ranks amongst in-house design crews or stand alone – risking everything to survive and rival the big-boy label ballers. A single typeface can change the trajectory and an intelligent colorway can change the face of fashion universally.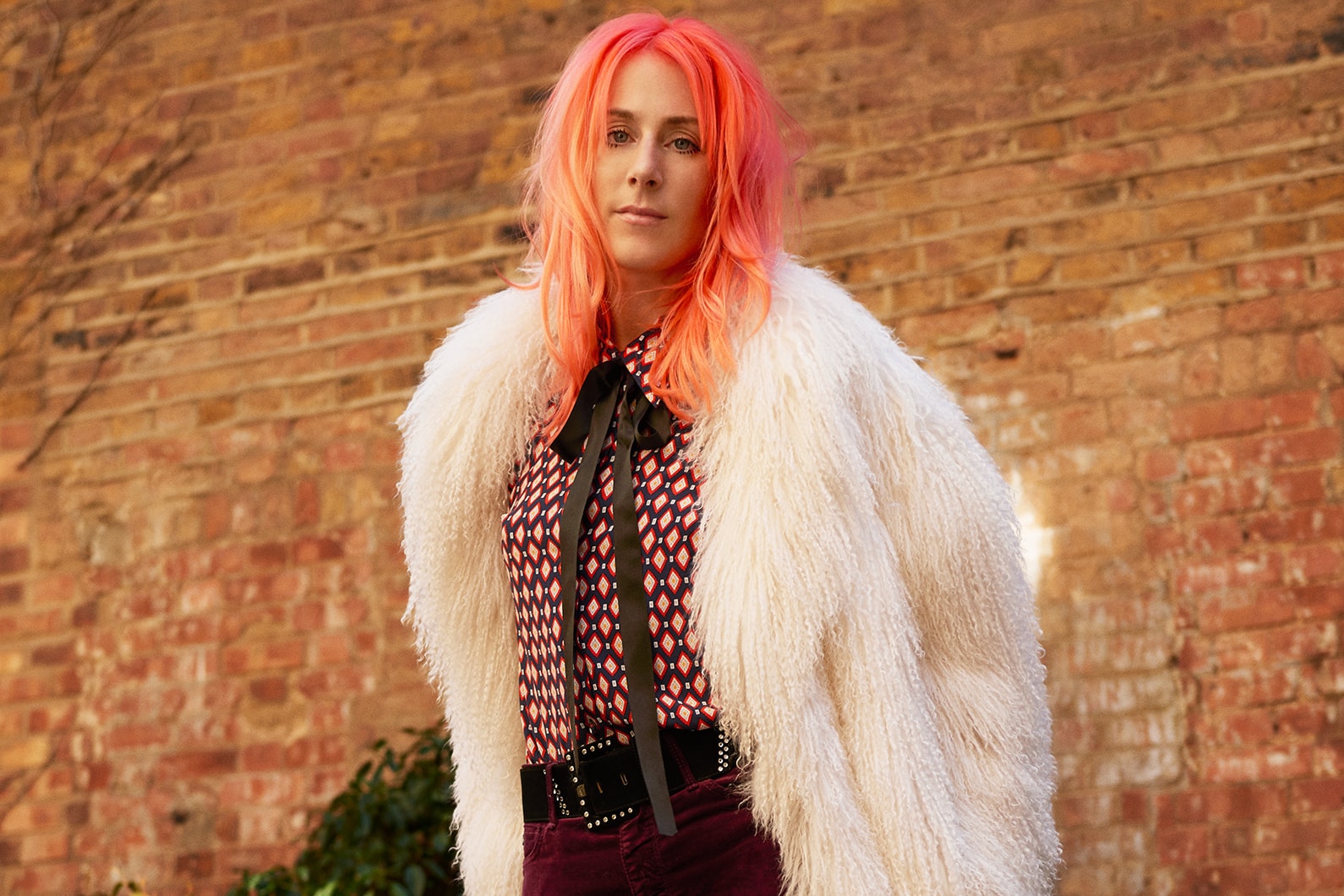 Cult menswear designer and ex-YEEZY designer Katie Eary (now freelance) is one of the very few independent designers carving out a brand for herself. An Eary piece is easily identifiable by its uniquely bright style and psychedelic iconography. "When l first began my label the focus of branding and the logo weren't massively important. I was more about the ideas and concepts behind the collection. I used to be so excited to tell the story and people, in turn, were excited to hear it," she explained, whilst balancing on a bar stool in Hackneys Cat and Mutton Free House.
Charged with lightening bolt moments of energy, she is the game-changing, cult eponymous label owner and YEEZY designer redefining street style. "My logo back in the day was terrible. I'd tried to create a Ralph Steadman, scratchy type font using the Jackson Pollock website," she laughs. "The result was in no way what I'd wanted, but back then it wasn't important. Again, it was an interesting and fun approach that said a lot about me and my influences, even if aesthetically it wasn't visually pleasing."
"Sometimes a designer can get to a rarefied status and create a terrible font or design but because it's by that specific designer, it will be coined as ironic to justify the purchase."
Thinking innovatively and voicing her opinions with outspoken confidence, Katie engages her audience with fervent passion both in conversation and through her brazen design techniques. Creating bespoke pieces for the fashion glitterati from Kim K to Mario Testino, dressing all the hip-hop heavyweights (2 Chainz adores her outfits) and collaborating with high fashion & commercial brands from Topman to Mr. Porter, Katie's consumer-led ideologies have earned her a reputation which has come to define her.
"I don't believe a font attracts anyone. I believe taste can sometimes waver, depending on trends so it's all relative to a particulate time. I think it's more the team behind a brand that attracts the attention. Sometimes a designer can get to a rarefied status and still create a terrible font or design but because it's by that specific designer, it will fly off the shelves and can be coined as ironic to justify the purchase."
Graduating from RCA in 2008 Katie construed an aesthetic which did not conform to trends characteristic to her era. Seizing the opportunity to swim upstream from the clichéd art school designs, her bold Eary army of strong men fronted oversized, armour-like outfits. Layered with feathers, emblazoned by fluoro-themed colors and often finished by a snap back or grill, thug life thinking has come to typify the infamous Katie Eary aesthetic.
Contemplating traditional elements which remain current, she comments, "The Old English font is a popular choice of lettering with successful, niche brands today because there is an old 80's design that has been picked up and is being churned out like there is no tomorrow. Morals are at an all time low. Idea theft is now the norm. No one bats an eye or even questions it. The Old English font was deemed cool by a select few influencers and then the oversaturated sea of designers took it and made it their own. I'm not mentioning names here."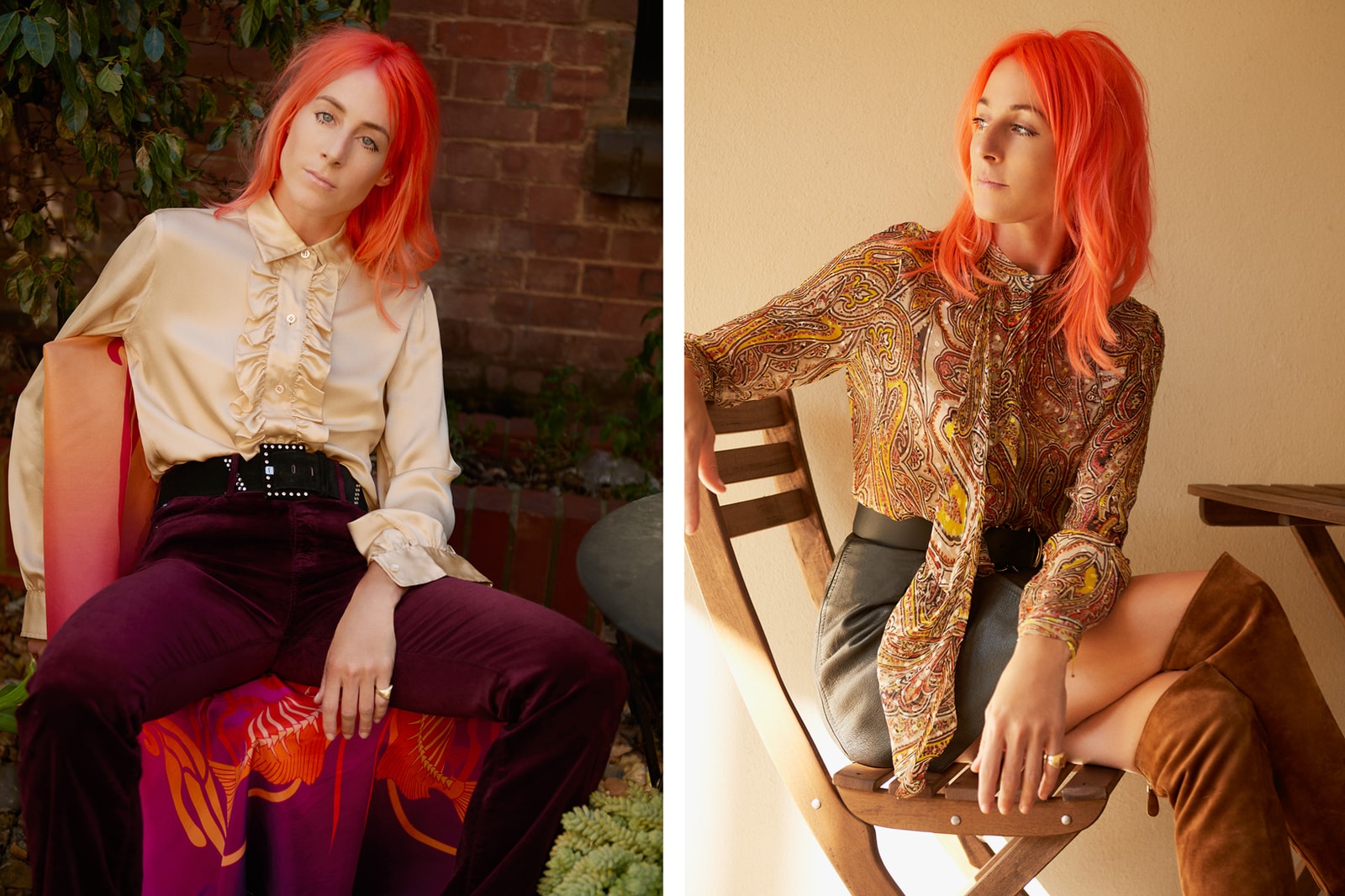 Now a freelance YEEZY consultant and go-to woman for pushing the concept of his divisive street wear label forward, the 30-year-old designer lives between the States and London. "I separate the work I do with the YEEZY label from my own designs entirely. I treat all projects as an individual. Nothing ever blurs unless I'm specifically brought to the table due to a particular cut, fabrication or color. My aesthetic has always been color overload, with a slick and concise delivery. I still believe there really isn't anything like it being produced by my age group anyway."
Envisioning a future for her brand which exceeds the disposable and predictable trend traps, Katie carefully analyses what has succeeded and what has failed for labels in the past. She is a creative business woman:
"2016 is a strange time. Trends and fads move so fast it's hard to keep up. Brands go up one day, then nose dive the next. I think the fast buck brands (those that appear literally overnight) tend to be the short time sufferers. Brands like Stussy have been around for so long that even if they wobble they have a status within the street fashion world that you couldn't buy, so I believe they will always be fine."
Katie's reputation for inherently understanding the niche, commercial market is profound. To grow an empire which reflects integrity and originality, her work ethic must be sound. The struggle for independent designers is real right now and Katie's collections are otherworldly. She is the new-age, self representing brand ambassador with hench style credentials.
Editor

Lily Chen
Photographer

Alastair Strong
---
Share this article