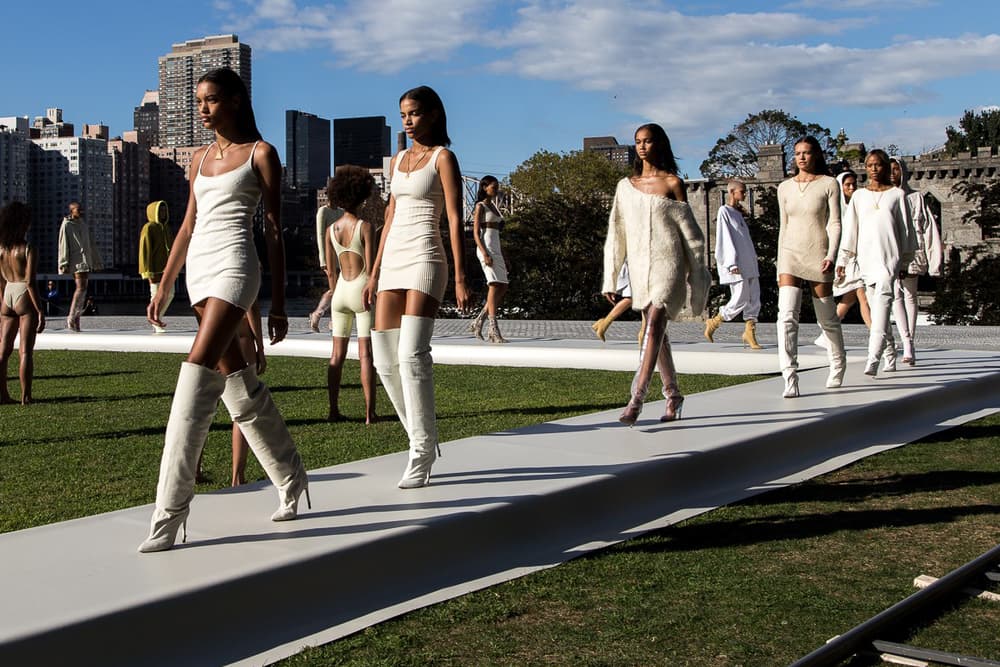 Fashion
Yeezy Is Ranked as the Most Diverse Runway
Can you guess which brand was ranked as the least?
Yeezy Is Ranked as the Most Diverse Runway
Can you guess which brand was ranked as the least?
It is refreshing to know that conversations related to diversity and body positivity are becoming increasingly prominent within the fashion industry. The CFDA is making serious strides forward by offering "diversity tips" to brands and although progress has been slow, it is positive to know that the discussion is gaining momentum. Shayne Oliver's Hood By Air has become a vanguard for trans visibility and supermodel icon Naomi Campbell has been an outspoken advocate against fashion's longstanding history of racism. Even so, the industry as a whole still has a long way to go — brands such as Balenciaga have consistently been criticized for its lack of diversity, with the majority of its models being Caucasian.
As a whole, there is still plenty of room for improvement within the fashion industry, but certain brands stand out as stellar examples setting a new standard. Yeezy has been ranked by The Fashion Spot's biannual diversity report as the most diverse, with 97% of its Season 4 runway featuring models of color. NYC-based label Chromat also gets points for hitting age, body and racial diversity. Mary-Kate and Ashley Olsen's brand The Row, however, comes in last place with a shameful 0% diversity. Better step up your game, ladies.
To see more from Yeezy's impressive diversity profile, check out our Yeezy Season 4 casting call portraits.
Share this article