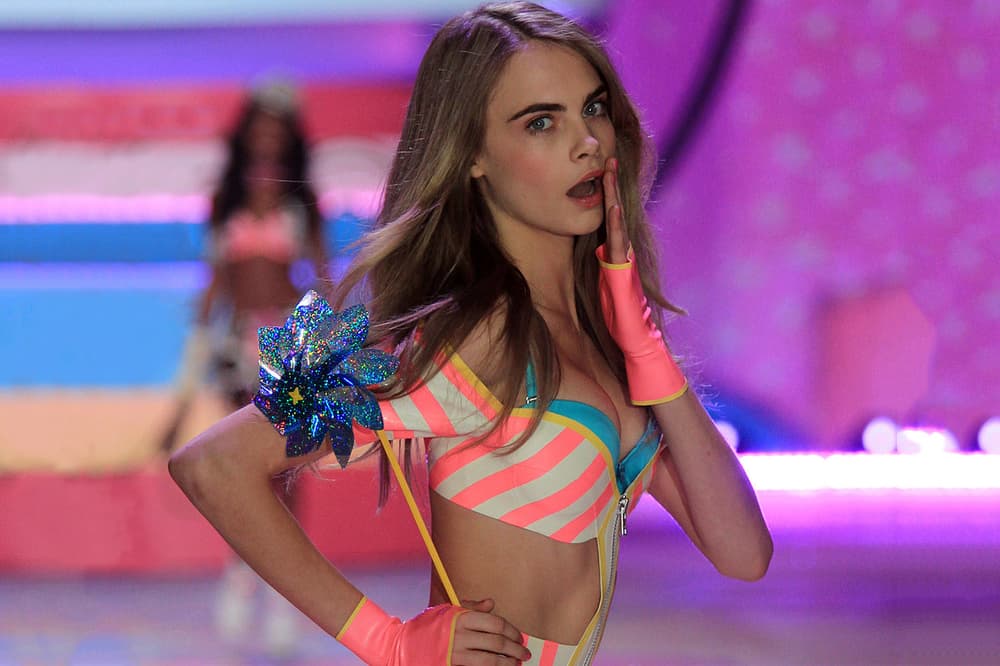 Fashion
Cara Delevingne Blasts Claims She Was Too "Bloated" to Be Casted in Victoria's Secret Show
::Insert middle-finger emoji here::
Cara Delevingne Blasts Claims She Was Too "Bloated" to Be Casted in Victoria's Secret Show
::Insert middle-finger emoji here::
The buzz around the upcoming Victoria's Secret show continues to build, but it now finds itself at the center of a body-shaming controversy. Cara Delevingne walked in 2012 and 2013 and was noticeably absent each year since. This week, British tabloid The Sun claimed Cara was denied her spot on the 2014 runway because she looked too "bloated" — which turns out to be completely untrue.
In a letter Cara shared on her Instagram, Victoria's Secret CMO Edward Razek, who is the executive producer of the fashion show, reached out to the model denying what The Sun alleged in the since-removed article, calling it a "complete fabrication":
"Contrary to The Sun's claims, which they never bothered to fact check with me, Victoria's Secret made every effort to have you in the London show. I know, because I was the one making the effort. As a matter of fact, you were the first person invited, months ahead of anyone else…There was NO casting. You had already been enthusiastically confirmed."
Cara was understandably a no-show because she was filming a movie in North Carolina at the time. Razek then extended an invite for her to take her place on the 2016 runway "once again" — "no casting necessary!"
"It's shameless to discuss women's bodies just to sell papers," Cara responded with two middle-finger emoji. Whether she accepted the offer to join Kendall Jenner and the Hadid sisters will be revealed come December 5.
---
Share this article