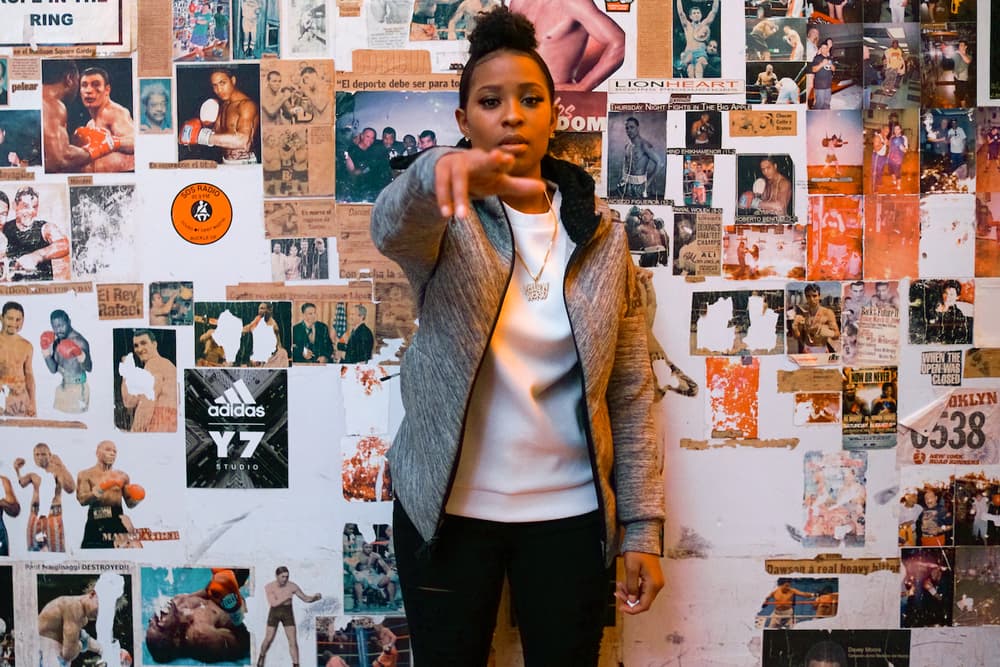 1 of 2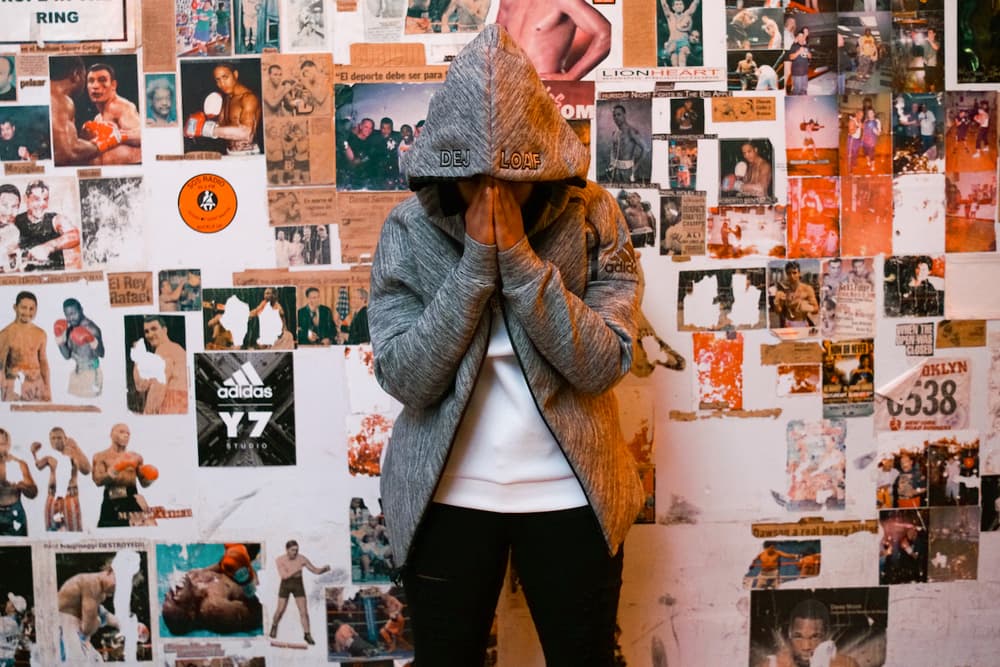 2 of 2
Culture
With Dej Loaf, You Should Always Expect the Unexpected
The Detroit rapper talks her upcoming album, being a female rapper, and balancing her sound and style.
With Dej Loaf, You Should Always Expect the Unexpected
The Detroit rapper talks her upcoming album, being a female rapper, and balancing her sound and style.
You know Dej Loaf's sound by now, but when she first made her breakout debut on "Try Me," it was undoubtedly unlike anything anyone has heard before. Her flow was melodic and sweet, but listen closely and it was contradictory to the real bravado in her lyrics. Captivated by that juxtaposed strength, everyone listened before seeing who she was. A seemingly unassuming and petite young woman with a resounding yet relaxed confidence — you know the saying: good things, small packages.
Each track Dej has dropped thereafter is unlike the one that came before it, and it quickly became clear that she is full of unexpected surprises. Including her surprise appearance to help adidas celebrate ahead of the December 1 opening of its new NYC Fifth Avenue flagship on Sunday evening. Inspired by iconic high school stadiums, the store seeks to unite sports with culture and music. Cut to Dej Loaf, who entered the ring at Church Street Boxing Gym, post a Y7-led yoga session for attendees. With a new album on the way, Dej sat down with HYPEBAE to talk about her past, balancing her sound and style now in the present, and what's to come in the future. Take note, because the best is really yet to come.
1 of 5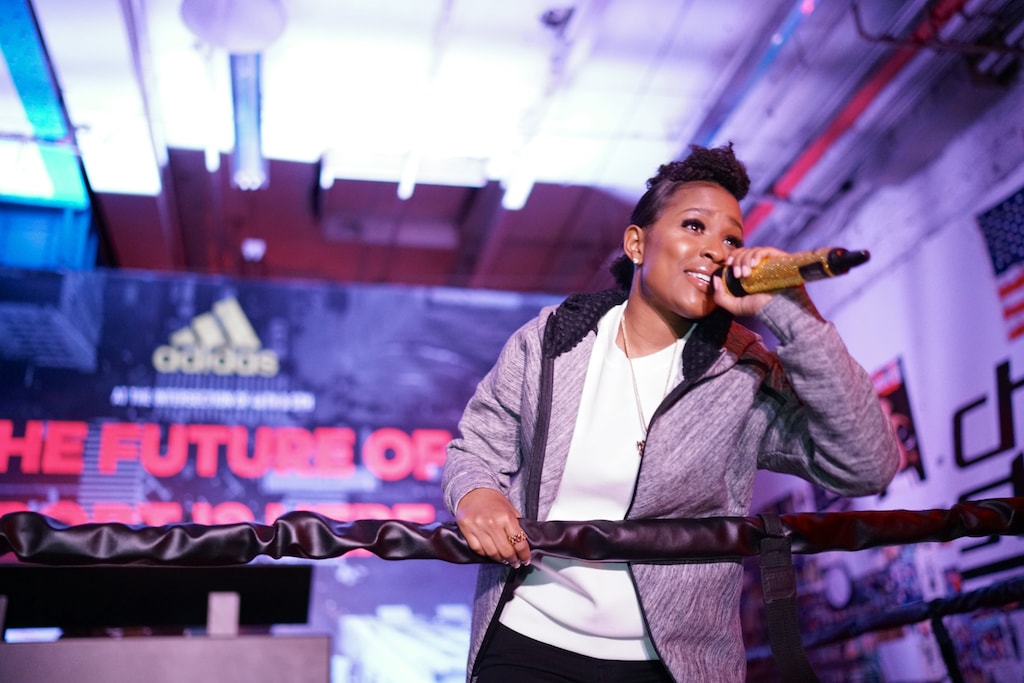 2 of 5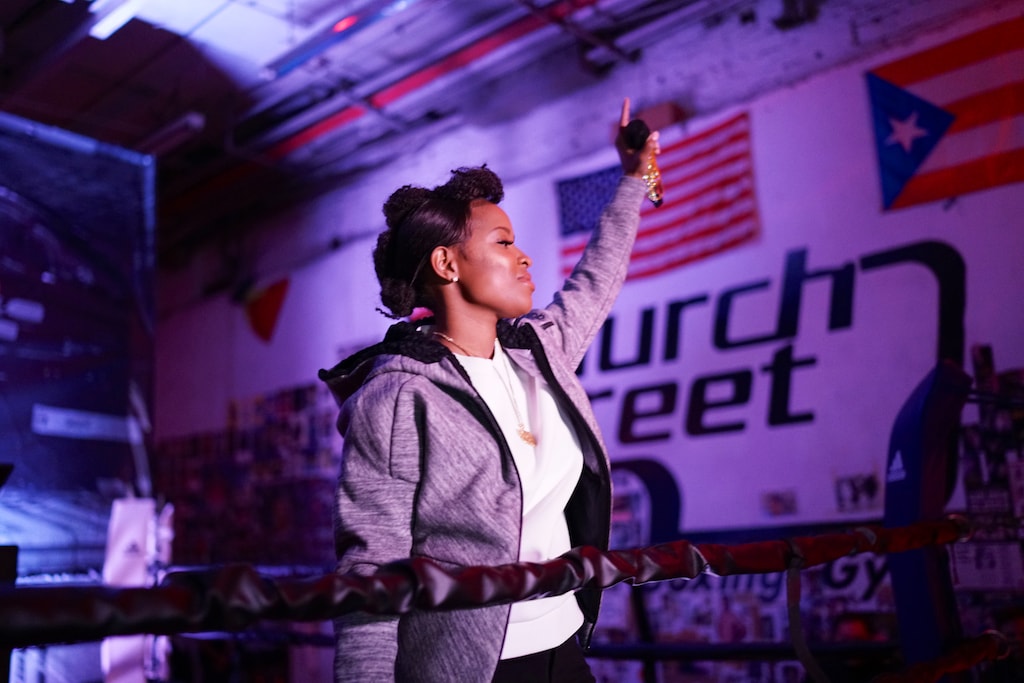 3 of 5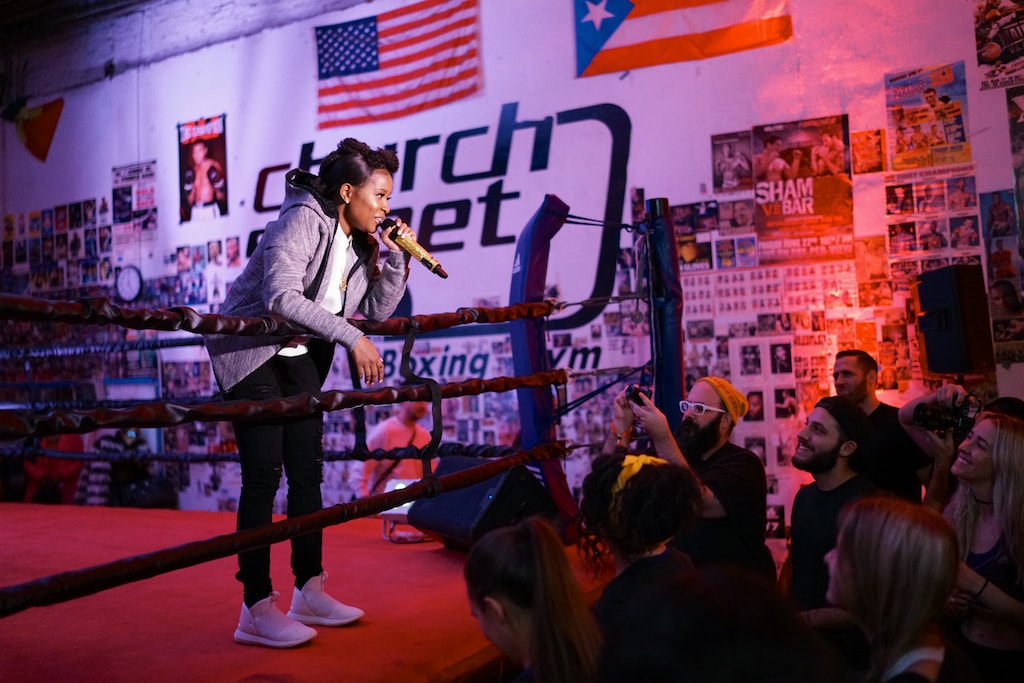 4 of 5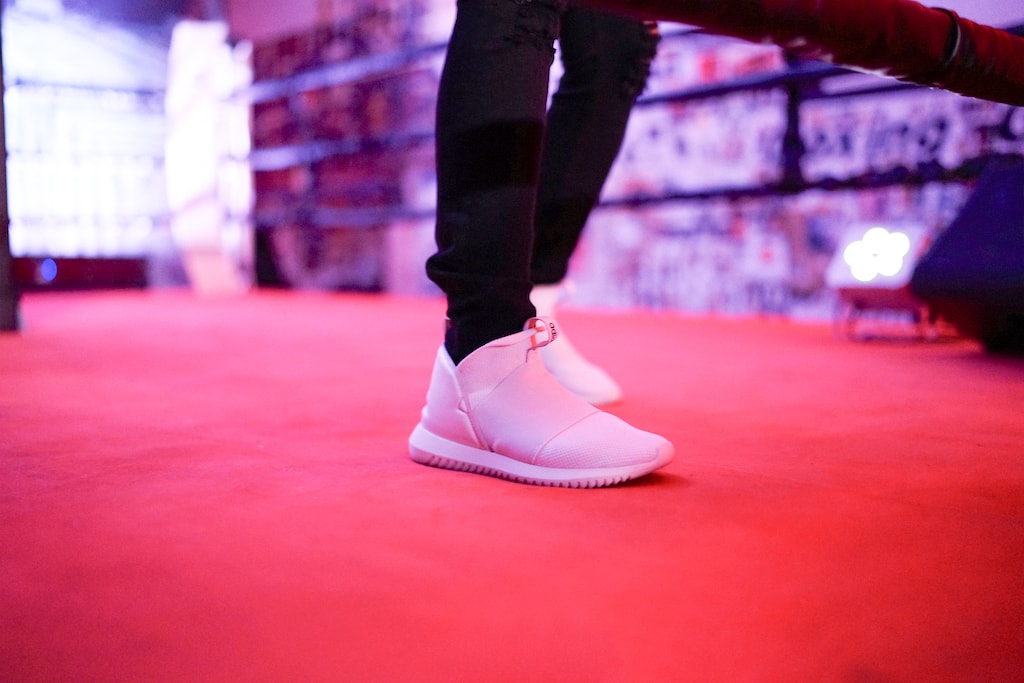 5 of 5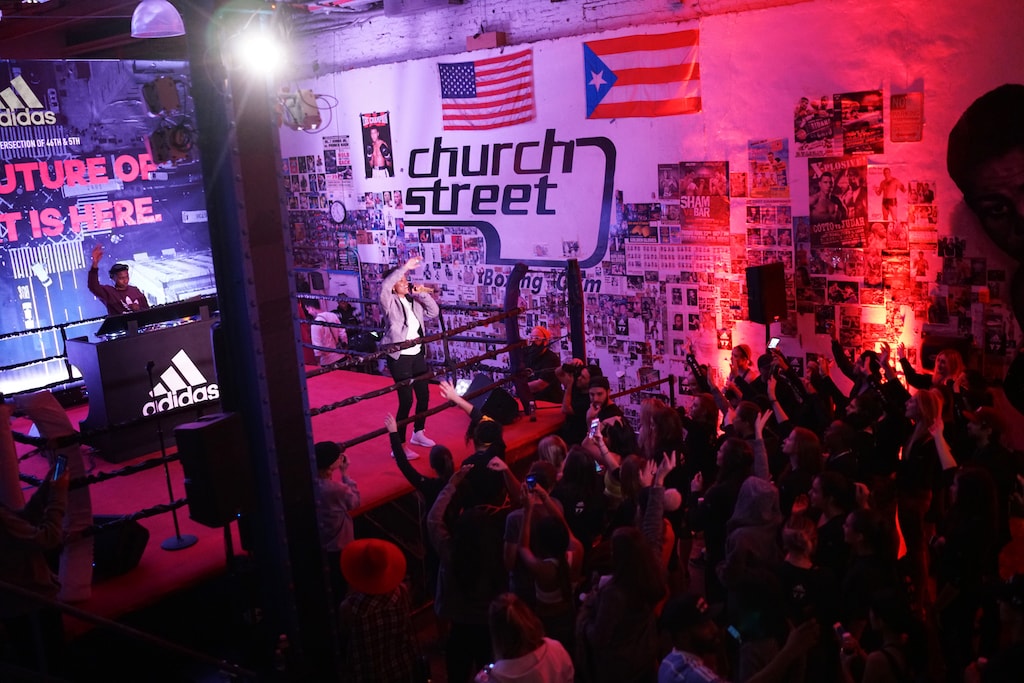 The new adidas store draws inspiration from high school stadiums. Can you share any fun stadium memories from your own upbringing?
I remember being at the high school games — but I was kind of a quiet kid though. When I did go to the basketball or football games, they were really hype. I went to Southeastern High School so I remember all of the kids screaming — S.E .was short for Southeastern, so they used to be like "S, E, bitch!"
Rewinding to your past, you've been through a lot personally and you talk about it a lot in your music. What has this journey been like for you to get to where you are today?
A lot of people don't understand my journey. It's been tough. I've been into music since I was a little girl, and everything that's happening now is everything that I've wanted. It's not easy, it's not an easy road. You have to really be tough to be in this industry. It's not for weaklings — you have to be strong.
There's this reoccurring theme of hardness and softness for you and your songs. There's the hard-hitting lyrics and your light delivery; or the toughness in some songs versus your sensuality. How do you balance that?
I don't plan how I want things to sound. When I'm in the studio, sometimes I go in and it just comes out — it's that simple for me, that natural. I'll freestyle, and I love to use my melodies and rap so I just mix it all together.
So the same goes for how you dress. How have you mastered your personal style and balancing those more tomboy moments with the more feminine?
I just do me and wear what I want to wear, what I'm comfortable in. Anything you see me in, I chose to wear no matter who helped put it together. I don't like to force anything. It takes me forever to get some days, but I always want to feel good in whatever I'm in.
If your music is good, the people are going to take to you, whether it's more women than men.
What's one item from your wardrobe that you'd say best represents who you are?
I have so much stuff! I'd say my shoes, they mean everything to me. I love a Stan Smith — I have so many. I just feel like you can never have enough pairs. That's my problem: I have more shoes than clothes.
The rap industry is male dominated, and that means your almost always referred to as a "female" rapper. Is that something you're constantly thinking about? And how can music as a collective work to go beyond that label?
I don't know if it will ever stop. But it seems like there's a lot of progress being made right now. I never looked at it like it was harder being a female in the industry. If your music is good, the people are going to take to you, whether it's more women than men. But you have to be good. You have Lil Kim, and before her, MC Lyte and all those women who paved the way and got through those cracks.
I don't deal with the struggle of being a "female" rapper because both men and women listen to my music. I have that balance. I go in the studio, and I know I have to make music for my guys because I want them to turn on Dej Loaf, not just women. I want guys, babies, grandmas — everyone. I think about everybody when I write. I don't think it's tough, and it's getting better. Right now we have someone like Young M.A who's sliding through those cracks too, and it's a good thing to see.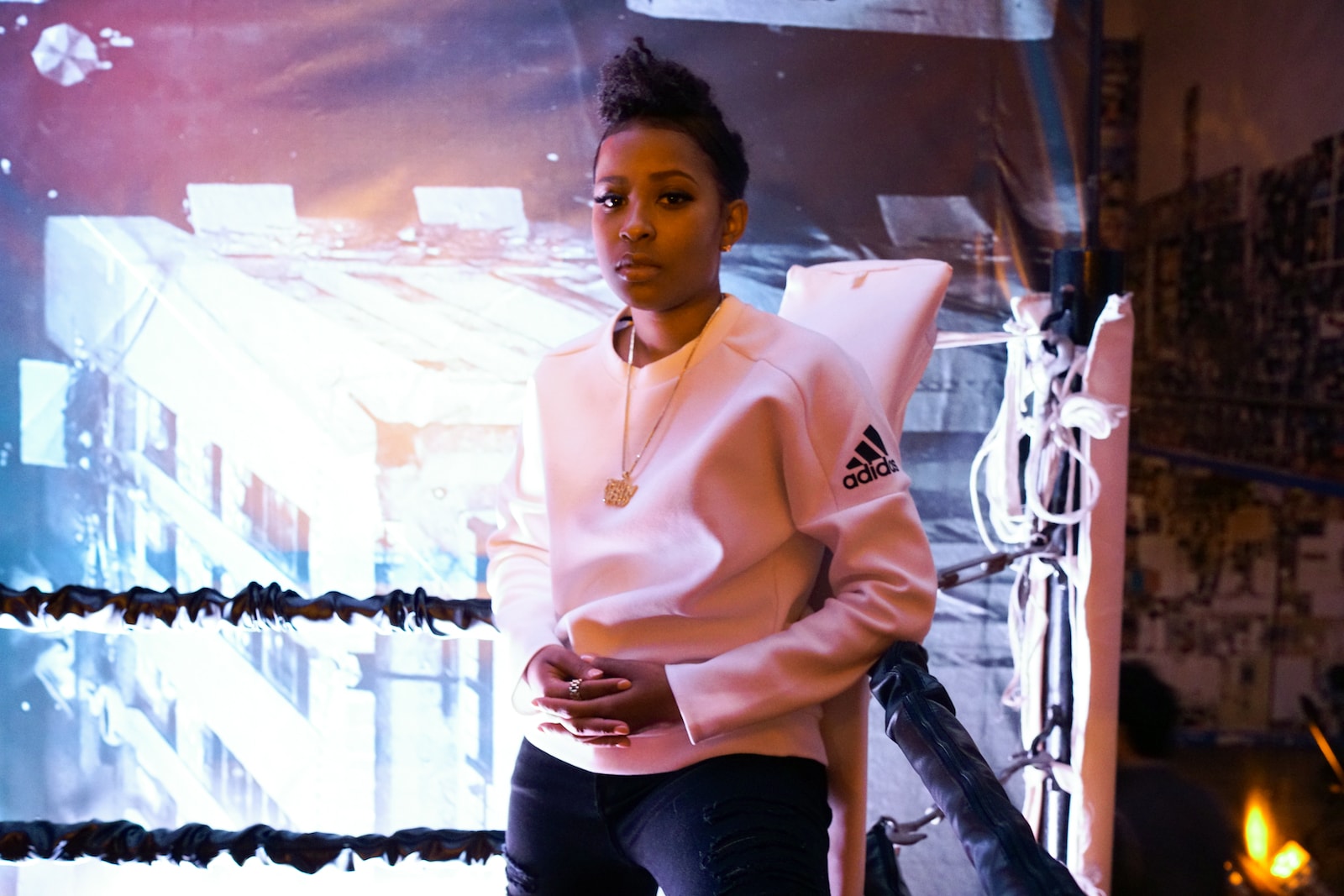 You've been delivering a lot of tracks lately and you've mentioned your first official album is on the way. What are you hoping to get across as far as your message and sound go?
That it's bigger than everything you've heard from me. I don't know if people are still stuck on "Try Me," or in that world of who Dej Loaf is. I've grown since then, so I know for a fact my album is going to shock a lot of people. It's different, like nothing you've ever heard — from any artist. It's really rare and it's a more mature Dej Loaf. I'm still saying the same stuff but I want to make people dance, laugh, cry. So my album is going to be that.
You dropped And See That's the Thing in 2015 and then your All Jokes Aside mixtape earlier this year. What will the album be like in comparison to those projects?
All Jokes Aside, that was just me trying to feed the core, the people who are still stuck on "Try Me." Sometimes you have to go back and touch those people too. And See That's the Thing, that had the "Back Up," "Hey There," "Desire," "Butterflies" — the album is going to give you that feeling. It's going to kind of be like that, but times 20. Better production, better quality, everything is going to be better.
Photographer

Pete Monsonato/@flylifeimages