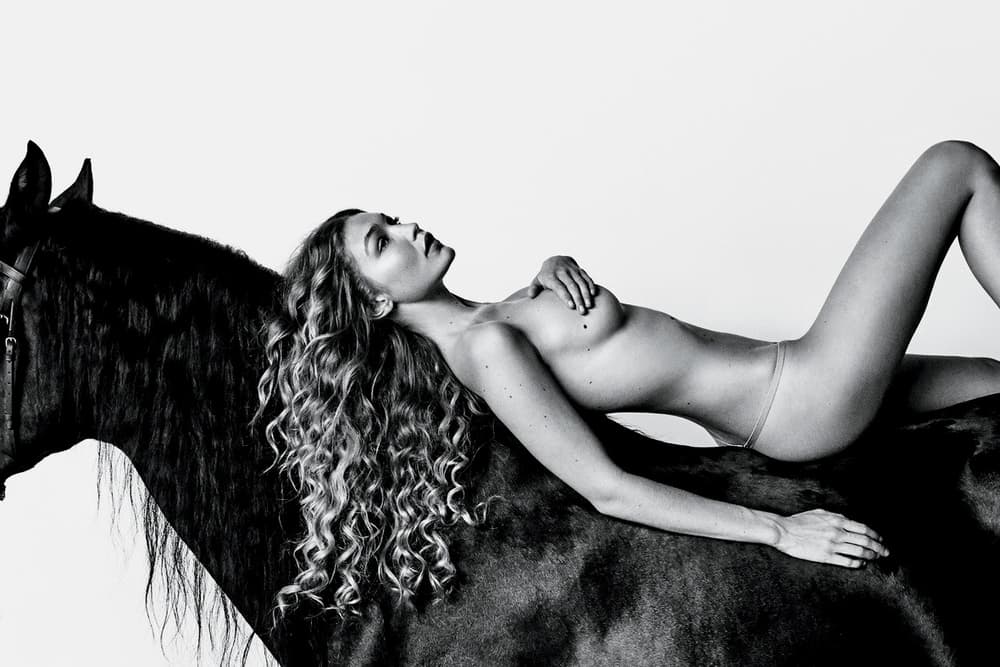 1 of 4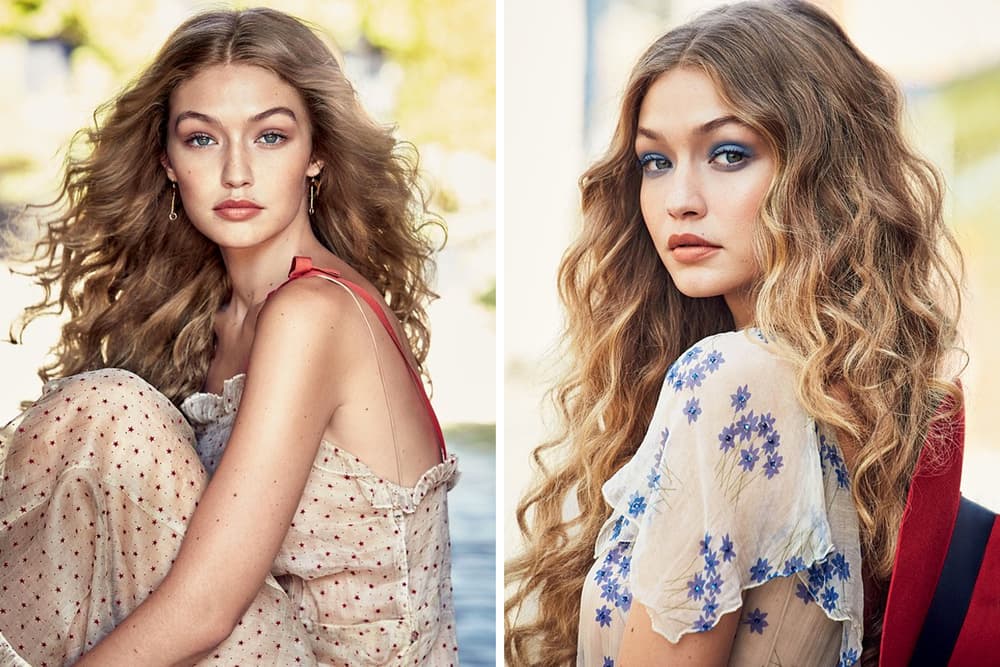 2 of 4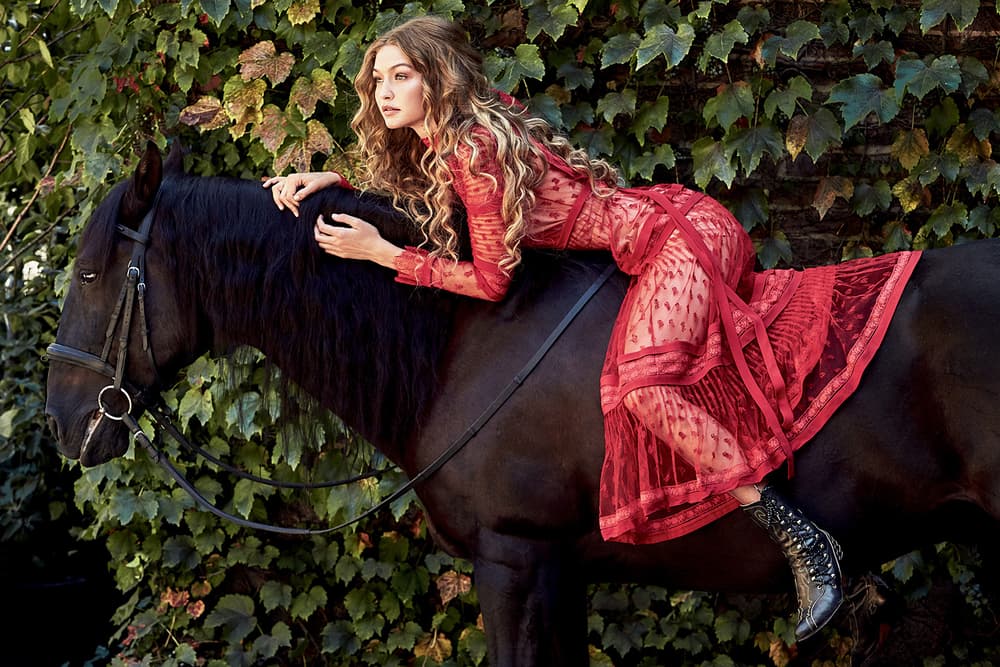 3 of 4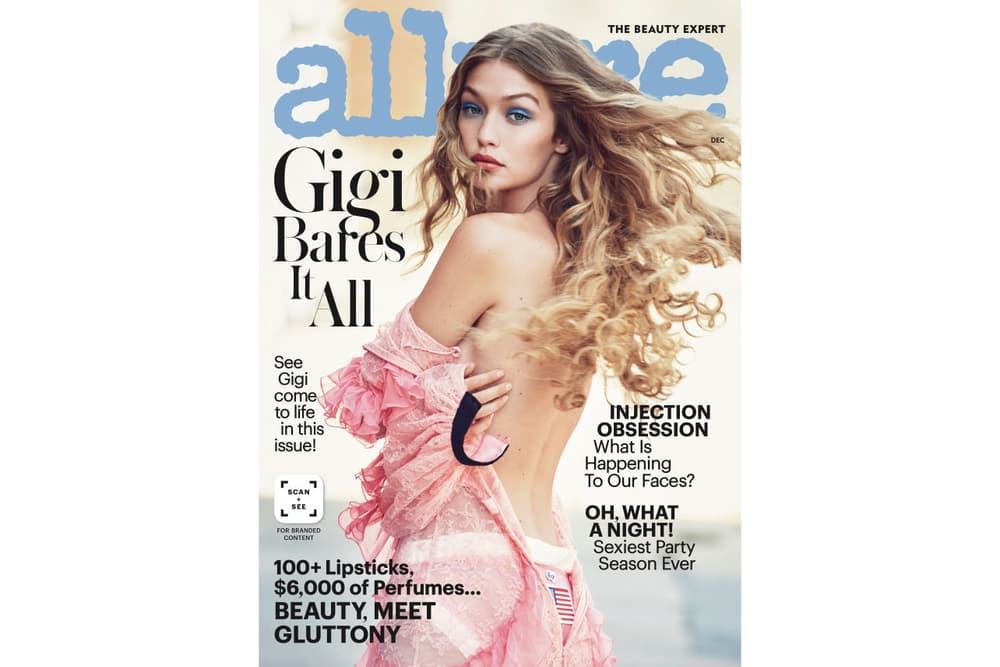 4 of 4
Fashion
Gigi Hadid Strips Down for 'Allure''s First-Ever Augmented Reality Issue
The It girl discusses Zayn Malik, her family, modelling and more.
Gigi Hadid Strips Down for 'Allure''s First-Ever Augmented Reality Issue
The It girl discusses Zayn Malik, her family, modelling and more.
In partnership with Tommy Hilfiger and Estée Lauder, Allure has recently unveiled its first "Augmented Reality" edition starring Gigi Hadid on the cover. Alongside the release of the December issue is the launch of "Allure Unbound," an app that allows readers to scan different pages throughout the magazine in order to enjoy an interactive experience. This includes taking a virtual selfie with Hadid, watching behind-the-scenes videos of the cover shoot and more.
As for her cover spread, the in-demand model is seen posing naked with a beautiful, black horse. In another image, Hadid bares her back while dressed in a delicate lace dress by Gucci. The It girl also sits down with the magazine to discuss everything from modelling and social media, to her family and her beau, Zayn Malik. Read an excerpt of the interview below, and head over here to check out the full feature.
On being a social media guru:
I wish I had a strategy to [social media]. I could write a book and make millions. But I never feel like I'm working when I'm doing social media. I guess I succeeded at it because it came naturally.

On her interest in modelling from a young age:
I was obsessed with photographers and where models were supposed to fit in. Obviously, I'm not taking iconic pictures as a six-year-old, but I studied models as part of an image, not just as a model, if that makes sense. I first got inspiration for energy in a photo looking at those Tommy Hilfiger family-picture ads, where there were so many people and it looked like so much fun.

On being around a shirtless Zayn Malik:
Yeah, that's not hard to look at. I'll never complain about that.

On giving it all to her job:
I guess I saw what a lot of people don't see in models, which is that it's hard work, and you're not just another object in the photo. I don't know if I got it from riding or school or volleyball or my mom or all of them. But I've always been the person to self-alarm at 4 a.m. to finish a school project.

On the criticism she's received regarding her family background:
I always want to prove myself and to let people know I'm a good person. A lot of people don't realize they're typing this stuff, and that's a lot of negative energy—regardless of whether we see it or not. People just don't realize the power of their judgment.
---
Share this article