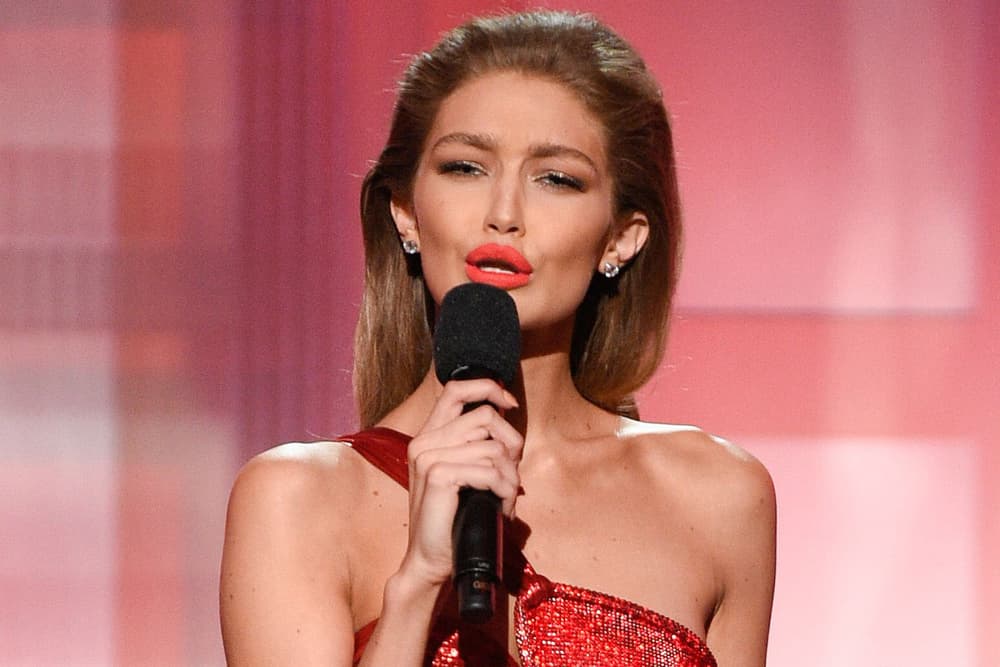 Gigi Hadid Responds to Backlash Over Melania Trump Impression
It was "done in good humor."
Gigi Hadid took center stage to host the 2016 American Music Awards over the weekend. In the model's opening monologue she tried her hand at a Melania Trump impression – "I love my husband, President Barack Obama, and our children, Sasha and Malia," she imitated, poking at the plagiarism controversy around Melania's RNC speech.
Her bit came with backlash on social media with many calling it rude and class-less. Gigi then apologized with a hand-written note on Twitter in which she commented:
"I removed or changed anything in the script that I felt took the joke too far, and whether or not you choose to see it, what remained was done in good humor and with no bad intent. I believe Melania understands show business and the way shows are written and run."
She mentioned she was also the "center of a nationally televised comedy skit that poked fun at my actions" and "was able to find the humor in it." Read Gigi's entire apology below.
— Gigi Hadid (@GiGiHadid) November 22, 2016