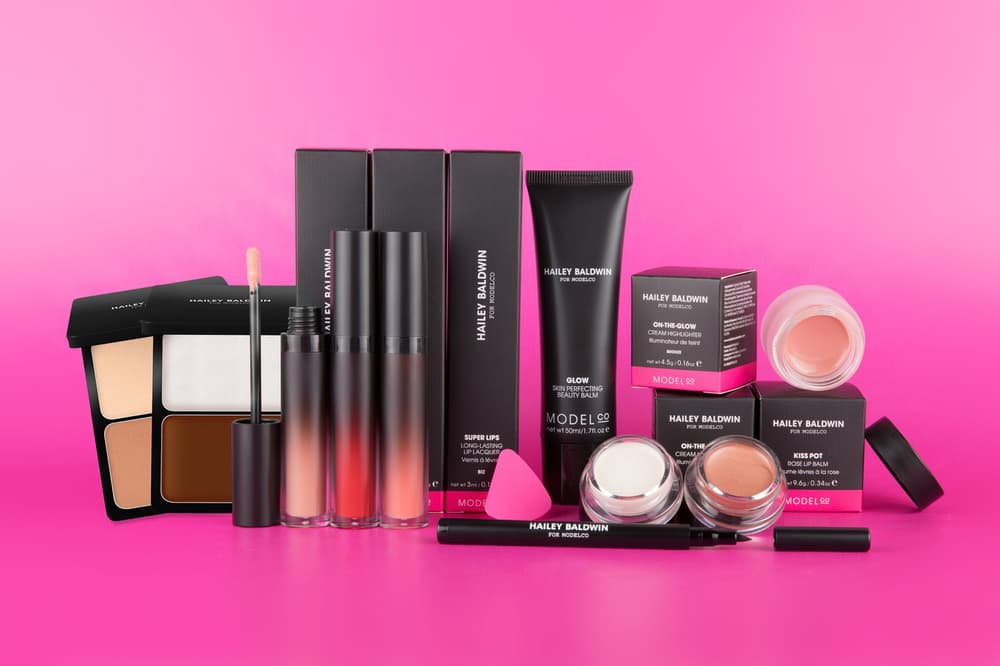 Beauty
Here's Your First Look at Hailey Baldwin's Makeup Collaboration with ModelCo
Featuring a selection of highlighters, lip glosses and more.
Here's Your First Look at Hailey Baldwin's Makeup Collaboration with ModelCo
Featuring a selection of highlighters, lip glosses and more.
It's been a busy year for Hailey Baldwin — after teaming up with The Daily Edited for a leather accessories collection, and launching her exclusive footwear range for Public Desire, the model now unveils her first-ever makeup collaboration with Australian beauty brand ModelCo.
Perfect for your holiday party look, the 22-piece collection includes a handful of contour and highlighter kits, lip glosses, lip balms, liquid eyeliners and more. "I am literally addicted to lip balm so it was a primary focus for me," Baldwin speaks of her favorite item in a press release. "It has just the right balance of barely-there color and moisture to hydrate and plump my lips."
While the collaboration is set to launch officially in late November, a selection of products from the makeup line is now available on ModelCo's website. By purchasing the pre-release items, you'll be entered into the "#TheBeautySquad" competition. Only three winners will have a chance to hang out with Baldwin herself in Sydney, Australia. To learn more about the contest, head over here.
Share this article