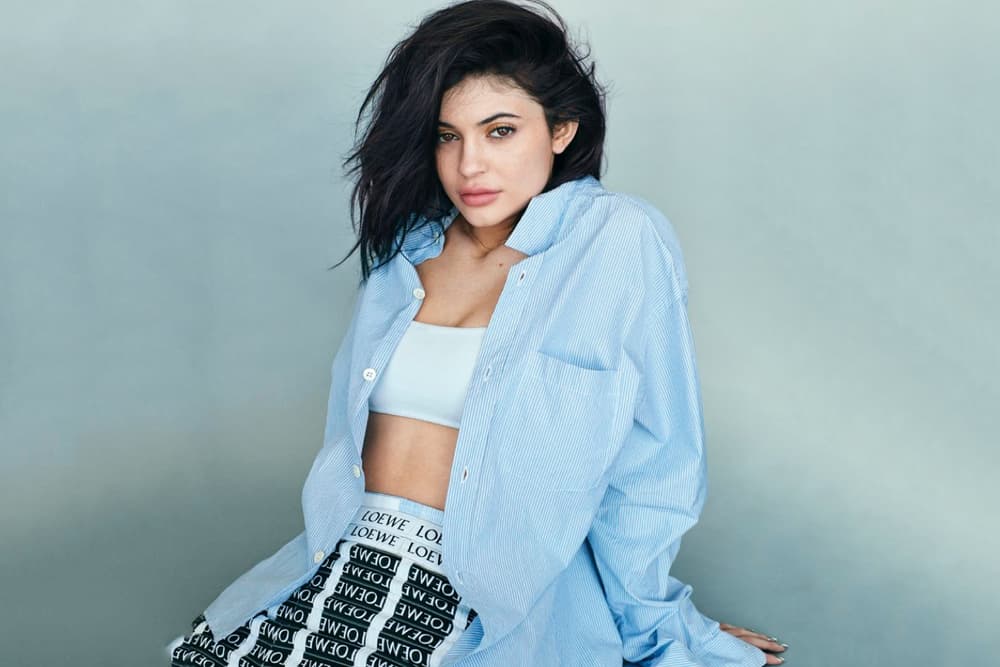 Music
Confirmed: Proof Kylie Jenner Really Is the Secretive Lead Singer of Terror Jr
The case has finally been cracked.
Confirmed: Proof Kylie Jenner Really Is the Secretive Lead Singer of Terror Jr
The case has finally been cracked.
Terror Jr has been a musical mystery ever since appearing onto the scene out of thin air and in Kylie Jenner's "Glosses" visual; then came immediate suspicions that the Lip Kit maven was also behind the vocals of the featured debut track. Now it seems the case has been cracked thanks to one investigative fan.
Twitter user Tyler Minear did some digging and found that Kylie is listed as the performer for Terror Jr's "3 Strikes" as per the band's registration with the American Society of Composers, Authors and Publishers. Song writers count Felix Snow and David Singer-Vine, whose identities have never been a secret. Lisa Vitale is also listed — but ASCAP confirms Kylie is in fact the lead singer.
Of course, we won't know anything for sure until Kylie stops being so secretive about her involvement. In the meantime, press play on Terror Jr's recently released EP, Bop City, here.
CONFIRMED: Kylie Jenner is indeed the singer of Terror Jr. Check out ASCAP's registered works pic.twitter.com/HJmB0CSTNt

— Tyler Minear (@TylerMinear) November 7, 2016
Share this article