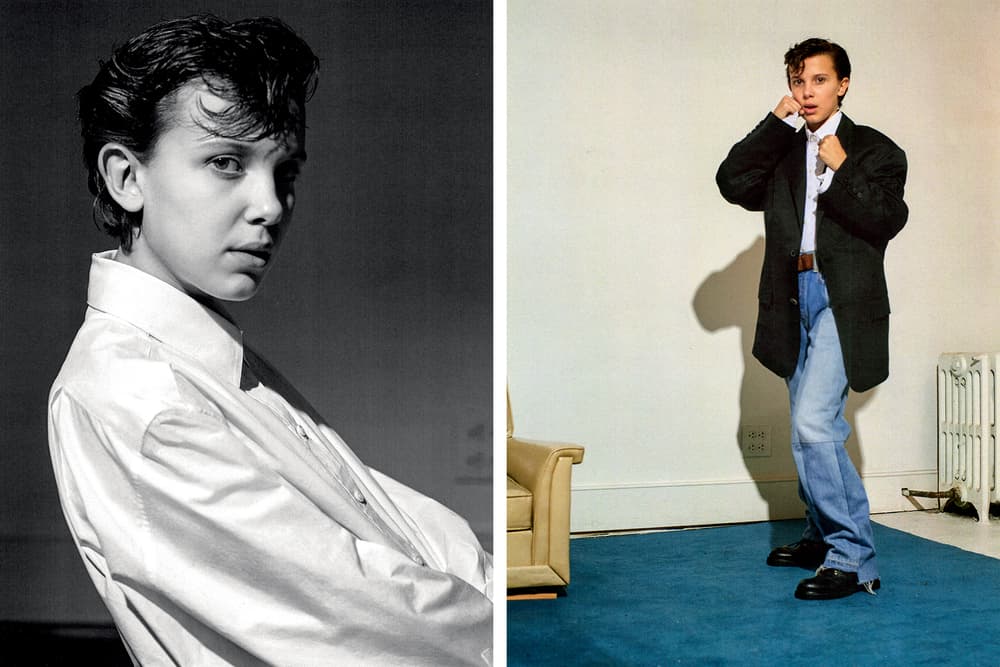 1 of 4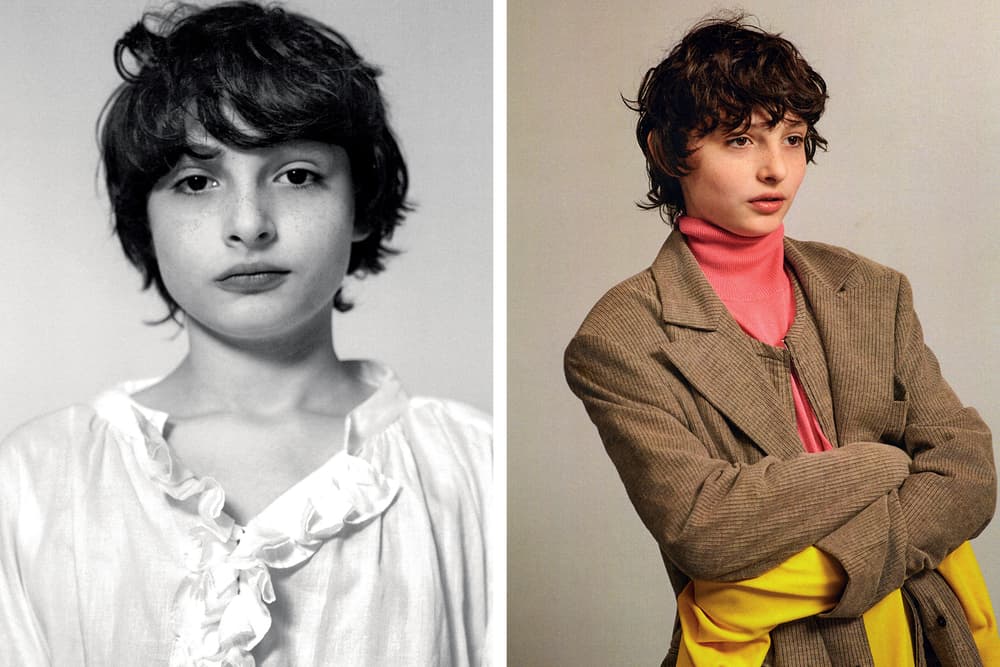 2 of 4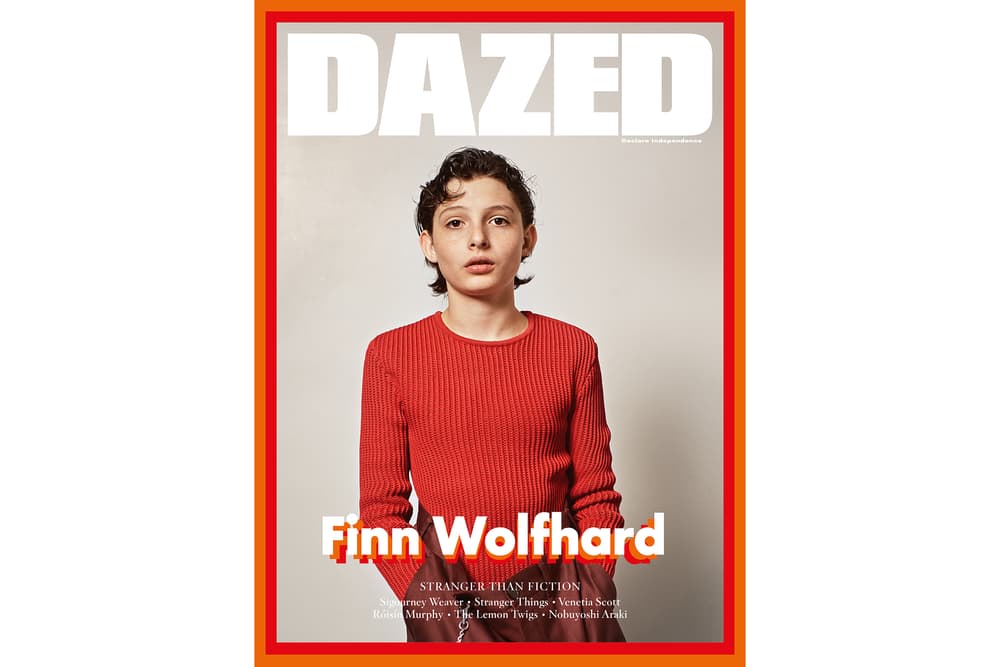 3 of 4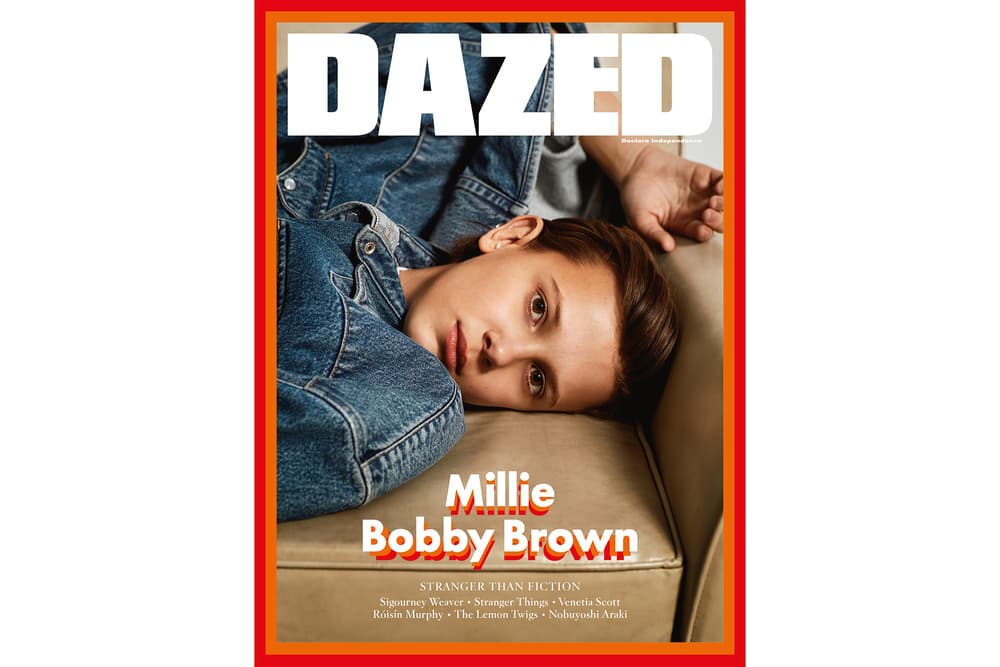 4 of 4
Film & TV
Millie Bobby Brown & the 'Stranger Things' Crew Take Over 'Dazed' Magazine's 2016 Winter Issue
Warning: A slight season two spoiler lies ahead.
Millie Bobby Brown & the 'Stranger Things' Crew Take Over 'Dazed' Magazine's 2016 Winter Issue
Warning: A slight season two spoiler lies ahead.
Not too much is known about the highly anticipated second season of Stranger Things, but Dazed magazine is offering insight and building the hype around what's to come next year. The Winter 2016 issue casted Millie Bobby Brown and Finn Wolfhard as its cover stars — and inside is a 40-page takeover featuring the Netflix original's cast and crew to boot.
Brown and Wolfhard both had breakout roles as Eleven and Mike Wheeler — who could forget that on-screen kiss? Director Shawn Levy recently revealed that the next season doesn't exactly pick back up right where the first left off, with Wolfhard confirming within his interview and commenting on the status of the two characters' relationship: "I'd love to see myself a little heartbroken. You know, because Elle's been gone for a year, so I'd love to see him (have to) conquer being a little sad, a little depressed."
Read excerpts from Brown's spread below, then see the rest over at Dazed.
On getting the part 
"They didn't tell me anything, they just said, 'Your name is Eleven – relate yourself to ET. That was it. I got the job the next day."

The day it was released 
"I was actually in a car on my way to San Francisco. I didn't even watch it when it came out. I just saw my Instagram followers going up every second. I went from 25 to 1·4 million – pretty cool."

On Winona Ryder
"Winona is also a heroine in the show – and Natalia (Dyer, who plays Nancy Wheeler). We're all just in a different age range, but it's cool to have female heroines. She's incredible, ultra-professional and a really good friend," she says. "I met her in the production office and we were all having lunch and she just came in and was like, 'I was told that I look like you!' We'd sneak away to her trailer to eat cheese and crackers and gossip."
Photographer

Collier Schorr
Stylist

Robbie Spencer
---
Share this article