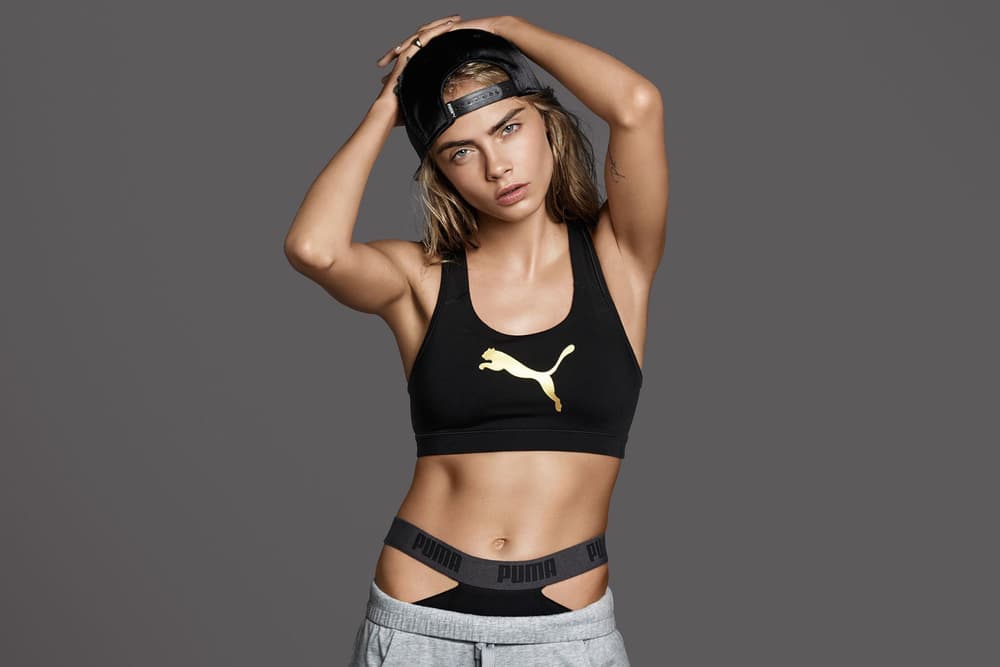 Fashion
PUMA Nearly Doubles 2015's Q3 Earnings Thanks to Rihanna, Cara Delevingne & Kylie Jenner
Rihanna and her Creepers jumped over Kanye and his Yeezy Boosts after winning the Shoe of the Year
PUMA Nearly Doubles 2015's Q3 Earnings Thanks to Rihanna, Cara Delevingne & Kylie Jenner
Rihanna and her Creepers jumped over Kanye and his Yeezy Boosts after winning the Shoe of the Year
Rihanna and her Creepers jumped over Kanye and his Yeezy Boosts after winning the Shoe of the Year award, and she effectively helped boost PUMA sales with the rollout of her Fenty PUMA collections. The German sportswear company now reports that third-quarter sales were better than expected, thanks in part to Rih along with other high-profile celebrity ambassadors like Cara Delevingne and Kylie Jenner.
"We have seen a solid improvement in the sell-through of our products at retail in the third quarter. New product lines like the Fierce, the Platform, the Ignite Dual and the Fenty lines have shown to be 'right' for the consumers and our marketing with personalities like Rihanna, Kylie Jenner, Cara Delevingne and, of course, the unbelievable performance of Usain Bolt, have increased our brand heat," chief executive officer of Puma Bjørn Gulden told WWD.
Earnings during the three-month period from July to September spiked 98 percent to $44.1 million USD — nearly double the earnings from the same period a year ago. Total sales increased by 8.3 percent to $1.11 billion with footwear being the strongest category and major growth across Europe, Middle East, Africa and the Americas. At this momentum, quarter four should be a good one for PUMA, too.
Share this article