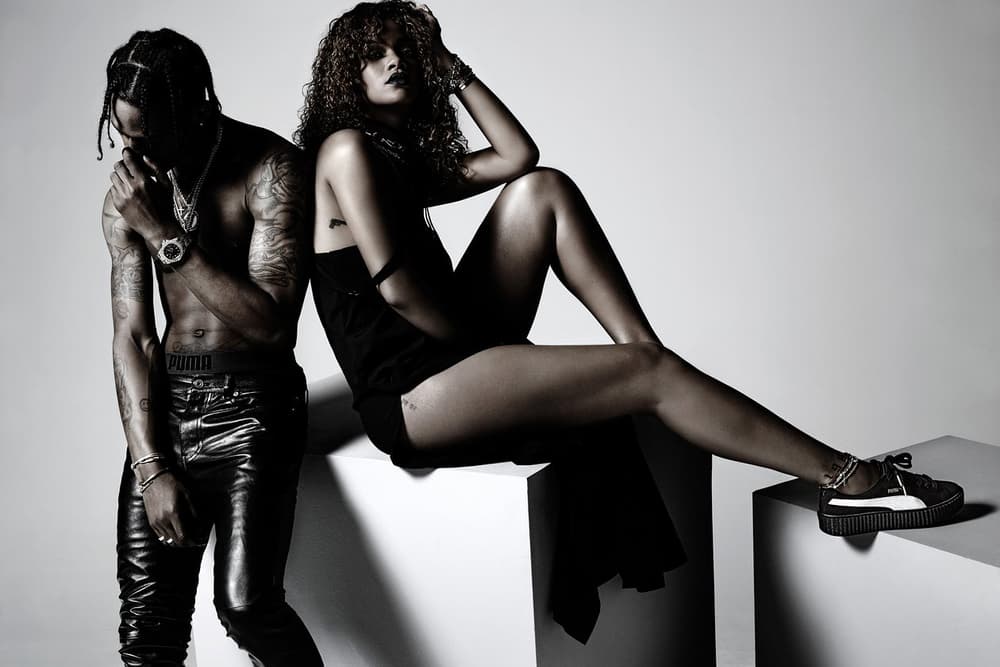 Footwear
Rihanna Dethrones Kanye West: Her PUMA Creeper Is the Shoe of the Year
Bad Gal just jumped over the Yeezy.
Rihanna Dethrones Kanye West: Her PUMA Creeper Is the Shoe of the Year
Bad Gal just jumped over the Yeezy.
That Rihanna reign just won't let up — she's replacing Kanye West on the shoe throne after her PUMA Creeper was just named the 2016 Shoe of the Year by Footwear News. Mr. West's YEEZY Boost 350 received the high honor last year, but Bad Gal's first-ever sneaker for the global sportswear brand rose to the top after selling out in record time. FN observed the overwhelming buzz paired with astounding retail sales, consumer feedback and social media success and concluded that yes, she is officially "Queen of Shoes."
"In my wildest dreams, I never would have imagined an honor like Shoe of the Year," RiRi told FN. "It means so much to me to make a mark like this in the shoe and sneaker industry and to have so many people share my love for the Creeper."
Shoe of the Year has only been awarded two other times prior, so Rihanna follows in the prestigious footsteps of not just Kanye, but Stan Smith who won in 2014. "Like Stan Smith and Kanye West, Rihanna made a statement shoe that drove global excitement and generated huge sales," said Michael Atmore, FN's editorial director. "Rihanna and Puma pushed the market in a new direction with an overnight sensation that has real legs."
Bow down: Rihanna will be presented with the honor at the 30th annual Footwear News Achievement Awards November 29.
---
Share this article