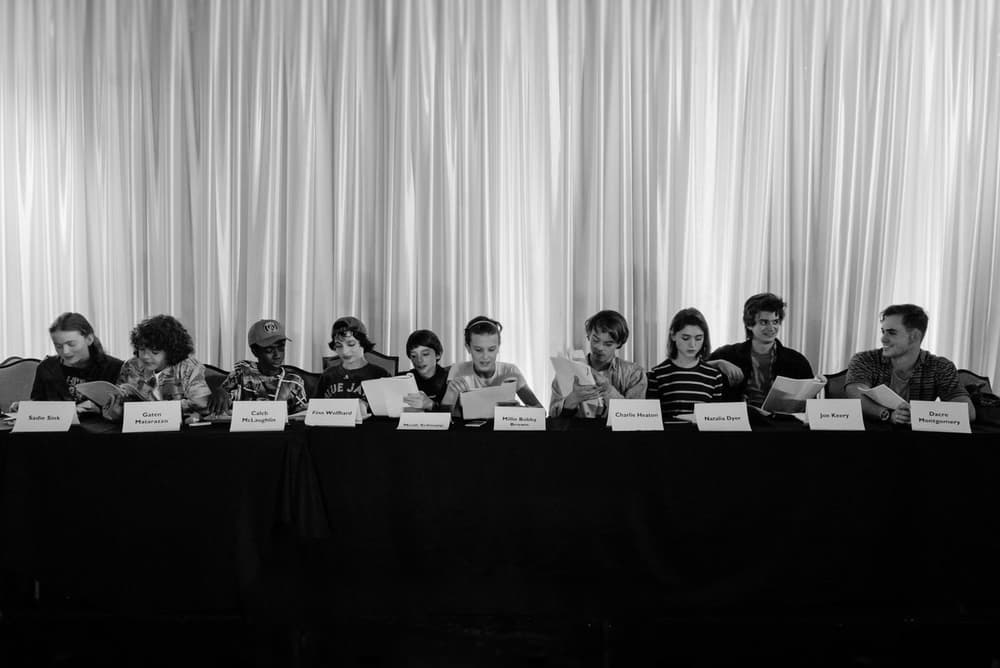 Meet the 'Stranger Things' Season Two Cast — in the Upside Down
Um, where's Barb?
Major news: Stranger Things is officially in production for season two. After the Duffer Brothers got the green-light from Netflix, they've wasted no time in amping us all up with little tidbits here and there of what to expect. We're now at peak excitement because the show's official Twitter account shared a photo of nearly the entire cast at a table read in the Upside Down. The gang is almost all here (minus our beloved Barb) counting Millie Bobby Brown, and two new actors are revealed: Dacre Montgomery and Sadie Sink, who will play siblings Montgomery and Max.
Not much else is known about season two, though the Stranger Things writers would like us to believe the next installment of the show will be shot bottom-side-up. A little Twitter sarcasm, we're sure.
sƃuıɥʇɹǝƃuɐɹʇs#
ɹɐǝʎ ʇxǝu noʎ ǝǝs
uoıʇɔnpoɹd uı ʞɔɐq pic.twitter.com/jYd1tDsPRi

— Stranger Things (@Stranger_Things) November 4, 2016
@Stranger_Things did you guys know that we are filming the entire next season rotated 180 degrees I hope none of you get motion-sick — Stranger Writers (@strangerwriters) November 4, 2016
@fadingdeth yes

— Stranger Writers (@strangerwriters) November 4, 2016
---
Share this article