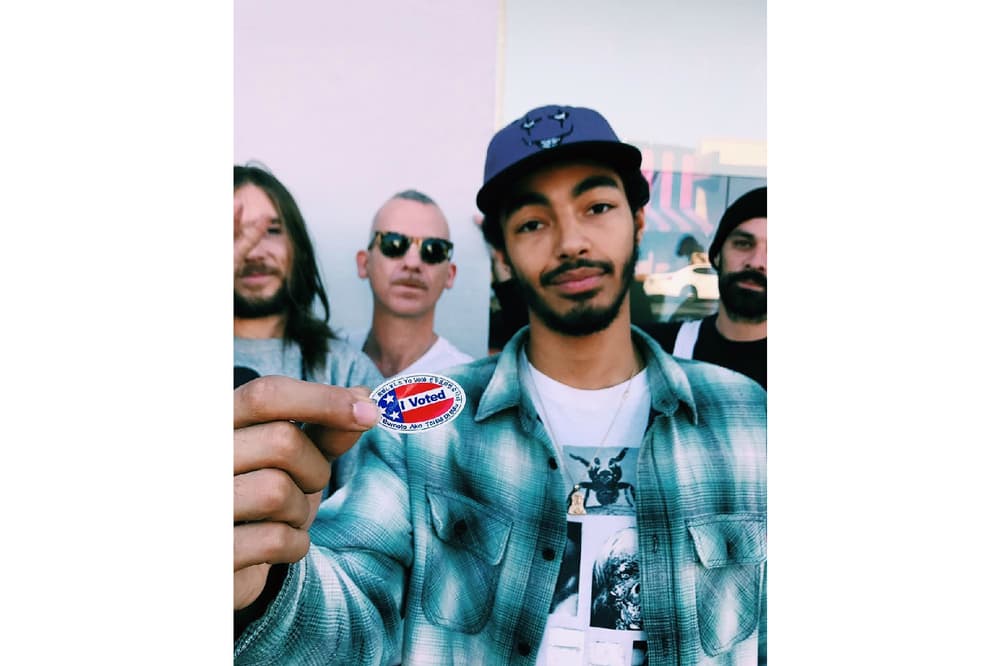 Supreme Wants You to Vote
The streetwear giant is pro-Hillary.
The 2016 Presidential Elections are right around the corner and everyone should be prepared to cast their vote on November 8. That everyone includes streetwear giant Supreme, who made a strong statement on Instagram with the below caption (and peep Jason Dill):
"This might be the most important decision of your life, make it count. Go Vote Tuesday, November 8th. #imwithher #fucktrump"
Supreme's picked its side and whether you are pro-Clinton or Trump, it's a reminder to vote. Get out and get patriotic on November 8 – your life depends on it.
---
Share this article