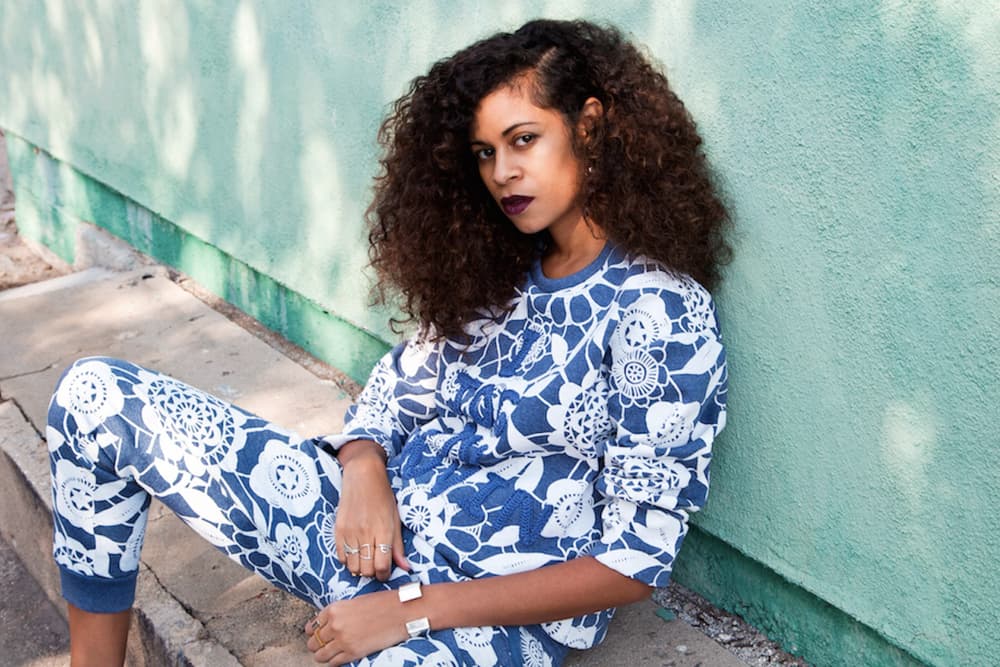 Music
AlunaGeorge's Aluna Francis Wants to Empower Women Through Her Music
The frontwoman of the electronic duo discusses working with Sia, Leikeli47 and more.
AlunaGeorge's Aluna Francis Wants to Empower Women Through Her Music
The frontwoman of the electronic duo discusses working with Sia, Leikeli47 and more.
Back in 2009 when everyone was still on MySpace, Aluna Francis's soulful voice was randomly discovered online one day by her current bandmate, George Reid. The stylish pair is known collectively as AlunaGeorge, the British electronic group that has created smash hits including "You Know You Like It," "Your Drums, Your Love" and the like. Following the huge success of their debut LP, the duo finally released their sophomore album I Remember earlier this year, which Francis describes as a reflection of her "personal experiences."
The experience of being a woman is indeed an important theme that runs throughout Francis' work. Apart from her band's new record, the artist has also teamed up with Leikeli47 and Dreezy for "Mean What I Mean," a banger that celebrates female empowerment and explores what it really means when a girl says, "No." We recently got a chance to ask Francis about what girl power means to her, what it's like to work with music and fashion powerhouses like Sia and Alexander Wang, and of course, what her secrets are for achieving that effortless personal style. Get to know the singer-slash-style icon better by checking out the full interview below.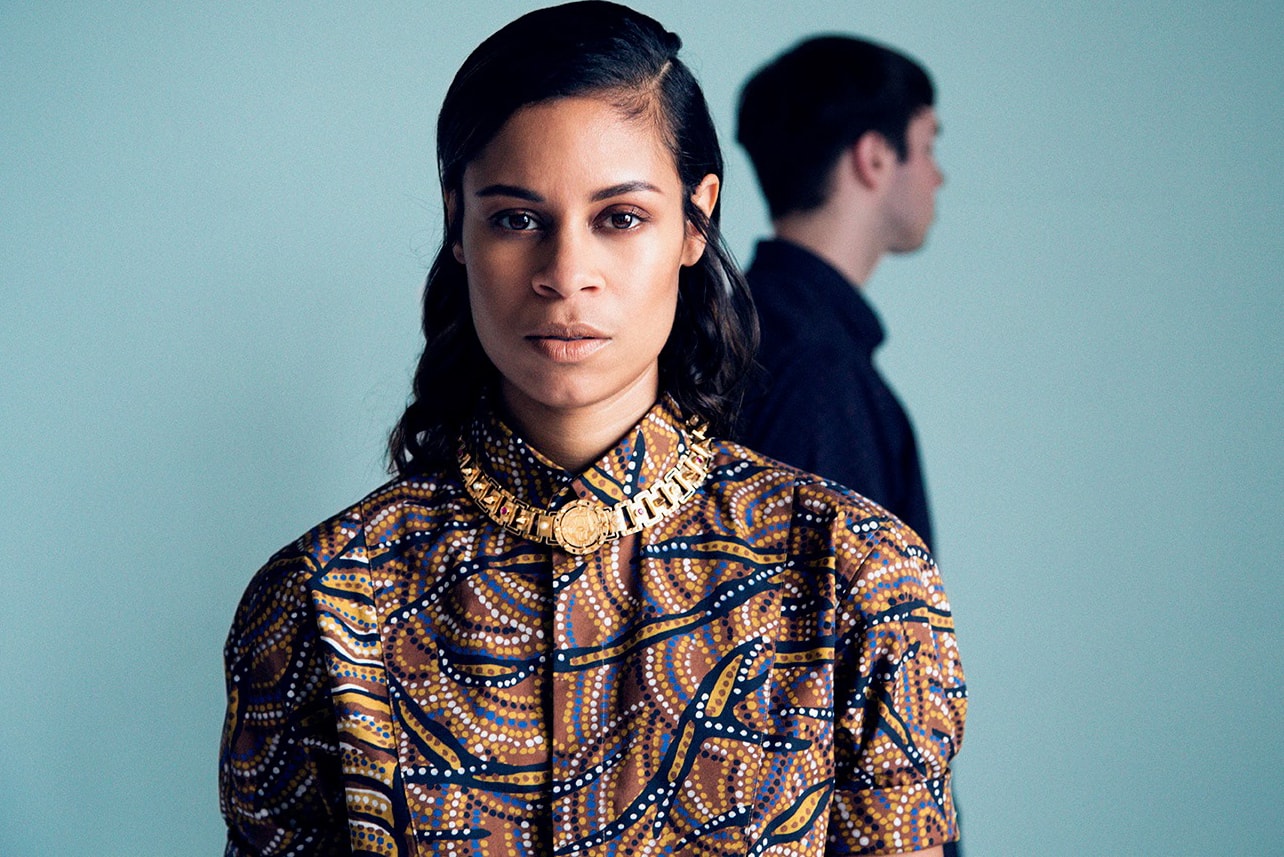 It has been four years since you and George first started the band. Can you share with us how AlunaGeorge has evolved since your debut?
Well, me and George have always loved to keep learning and keep developing our skills. In the first album Body Music, we were really pushing as many boundaries as we could with production and with some writing, and we just continued doing that with the next album, I Remember. I think that's what keeps us going and keeps the music fresh for us and fun.
AlunaGeorge recently released your second studio album, I Remember. What are some of the inspirations behind the new record?
This record, I Remember, was a little bit more personal because I was finding that in the studio the stories that I wanted to tell were really from my own life. In the past, it had been easier for me to really write other people's stories cause then you can get that full perspective you get when a friend is confiding in you and you find it easy to give them advice. When you're thinking about your own life, it's really really hard to take your own advice. But somehow I managed to develop my skills in songwriting so that I was able to get a little bit of perspective on my own life and therefore write songs from my own personal experiences, which have been great for me because they have helped me in my actual life as well.
Do you have a personal favorite from your latest album?
People often ask me if I have a personal favorite on the record – I don't really write from the perspective of having favorites or putting things in a hierarchy. Every single song on that album has an important place on the album and in my heart, so the whole thing is my favorite.
Earlier this year, you teamed up with Leikeli47 and Dreezy for a girl-power track, Mean What I Mean. What was it like to collaborate with like-minded female artists?
That was actually really amazing when Leikeli47 and Dreezy jumped on Mean What I Mean. Up until that point the song had its own meaning, but it didn't have the full vibe really of your friends getting involved in a difficult situation, and really kind of helping you move forward, and that's what that whole song was about. As soon as they got on the song, it was just perfect for me.
Would you say that female empowerment is an important part of your creative work?
I mean female empowerment is just… it's like the gift that keeps on giving. Like there's nothing more incredible than a powerful women and powerful in lots and lots of different ways, and I love to explore the news ways that women can be powerful.
There's nothing more incredible than a powerful women and powerful in lots and lots of different ways.
You moved to London to start your full-time music career about eight years ago. How would you describe the creative scene of the city?
At the time when I moved to London, I wasn't actually surrounding myself with musicians. I was just working with different artists and living with people from all different walks of life. It was really an eye opener for how many different paths you can take. I think there was definitely a toughness to the city because the market is so oversaturated in London, so no one really could give a crap if you were making the best music or the worst. You just had to fight your way to the front to get seen and heard.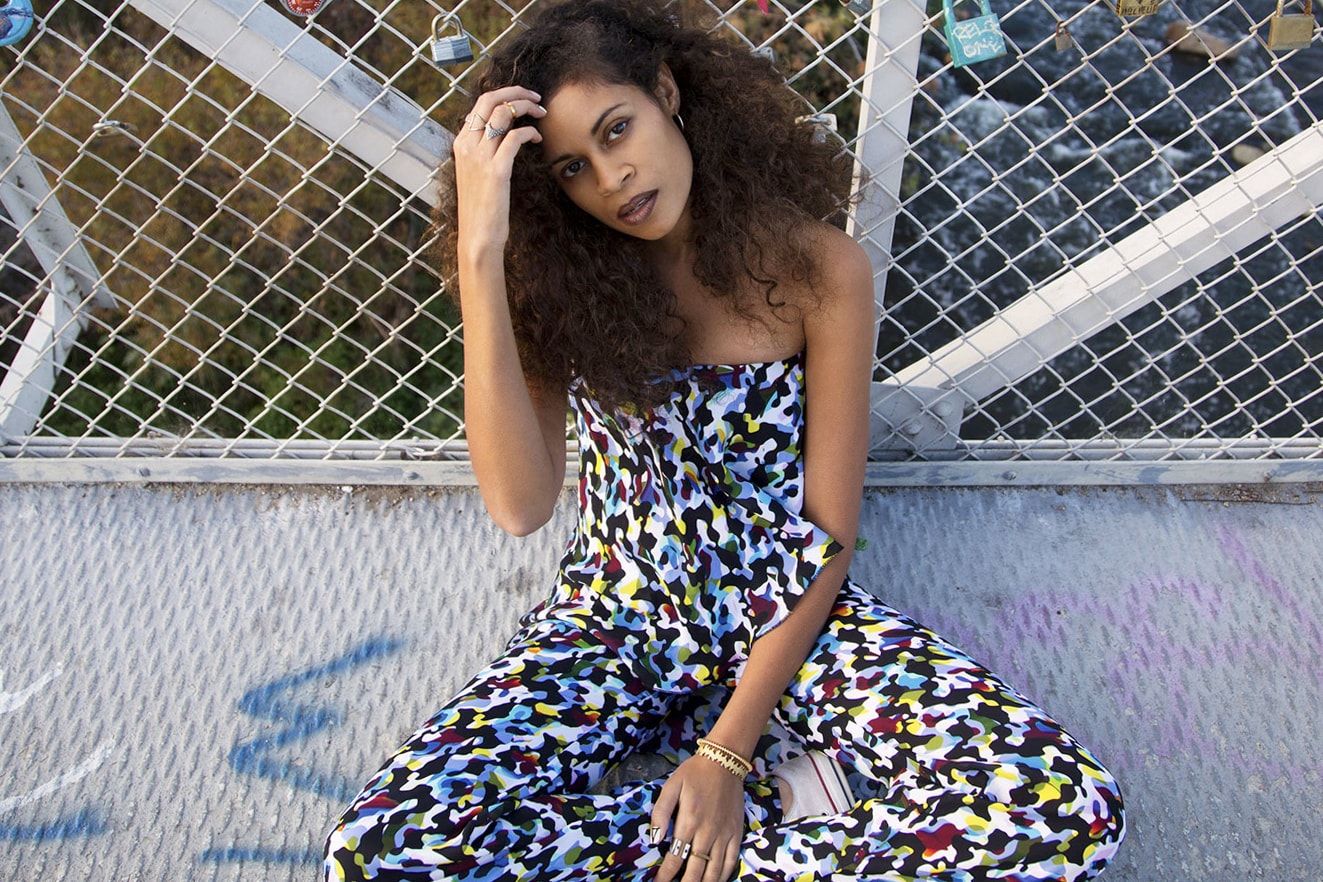 Apart from your music, you are also known for having a great taste in fashion. Can you tell us a little bit about your personal style?
I think my personal style has really changed a lot through being in AlunaGeorge. At the beginning, I was really obsessed with everything monochrome, because I really wanted to explore as many ways that I could use a really simple formula to express myself, and I didn't really want to be focusing on different decades or dive particular styles. I just wanted it to really represent the aesthetic of the music at the time. We were really playing with the idea that being much less in the music that was going on, stripping it all back. And that's also what I was doing with my clothing, stripping it all back.
I felt like limited by that because there is a side to me that finds clothing uplifting and hilarious and glamorous and all those kind of other things. So then I branched out into some different areas like sportswear for particular sports, such as boxing, where I felt like there was a really interesting relationship between glamour and sport, something I deal with when I'm performing. I like to keep moving with how I express myself with fashion, because I think that's what it's made for. Fashion should go along with your life and what your life needs are.
What is your favorite fashion brand at the moment?
My favorite fashion brand at the moment is well… I don't know. I would kind of have to say a few different brands like Versace, Supreme, FILLES A PAPA and Vetements.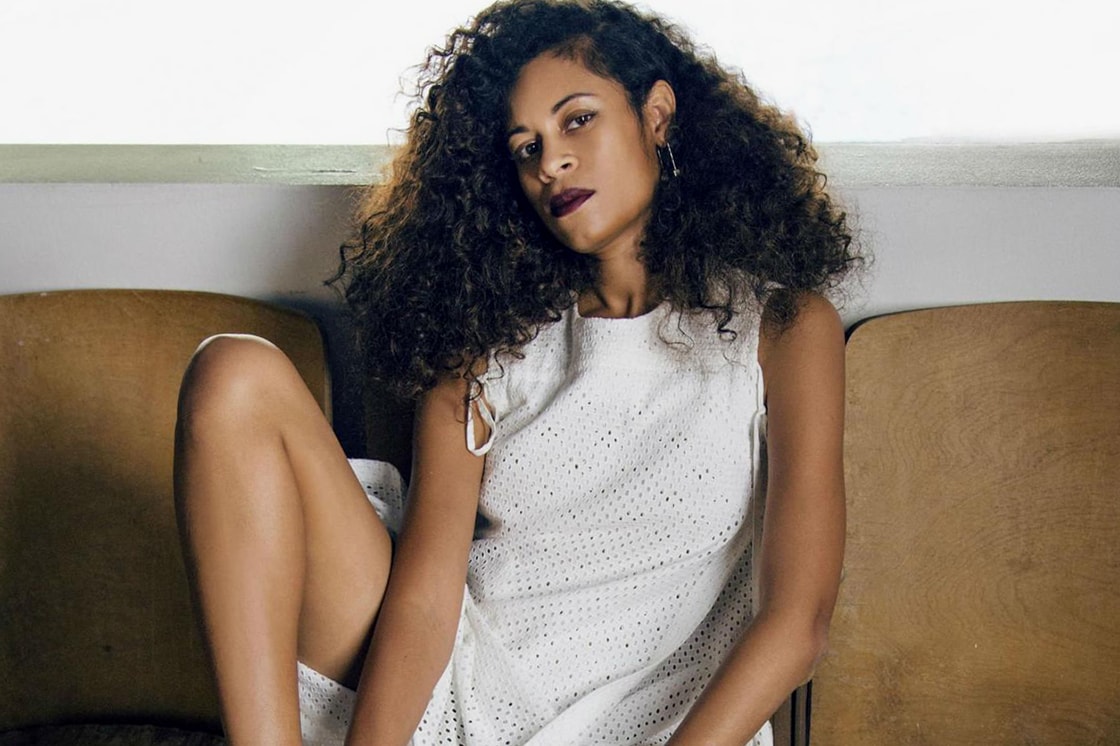 You have been going on tour with Sia, another artist who prefers to preserve her anonymity. What is something that you have learnt about the singer?
I think that one of the things that you wouldn't realize about Sia is that she has this like very exuberant, bubbly and loud personality, which I think in meeting her you'd be like, "oh my god, why wouldn't you want everyone to see that." And I totally respect what she is doing and I think it is a really really bold statement. I think she's keeping that side for herself and for her friends and for her real life, and the art that she is making with music is a different form of expression for her. I really think they're few and far between at the moment where the artistry is more important than the artist's personality.
What can we expect from AlunaGeorge's upcoming projects?
We are in the middle of a tour at the moment and then we have a few more shows to do until we get back down to writing. We are gonna go to Australia and Europe and continue to sort of promote the album that we just released, and I think we're gonna kind of experiment a bit with our links with fashion.
We just did the Alexander Wang 2016 campaign that was really good fun, like the way that he did that campaign with new ways of showing, I guess, the atmosphere that he creates because he really collaborates with a lot of musicians. There is a whole vibe that he brings to his parties and his clothing and I really enjoyed the freedom of it. When I was on the shoot, I didn't have to pose or anything like that and I think that was very innovative. I would love to further explore the experimental side of fashion.
Share this article