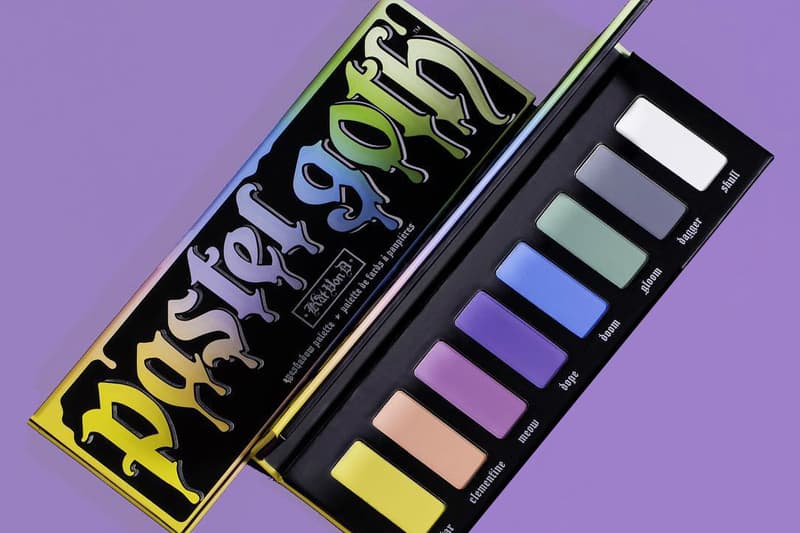 Beauty
Kat Von D's New Pastel Goth Palette Will Drop Next Month – Here's an Official Look
Attention, makeup junkies.
Kat Von D's New Pastel Goth Palette Will Drop Next Month – Here's an Official Look
Attention, makeup junkies.
Earlier this month, Kat Von D teased an insane Pastel Goth Palette in a Facebook Live video. Now, the beauty mogul finally reveals the official release date of the gorgeous eyeshadow palette. Launching next month, the makeup brand's latest creation features a stunning array of eight different shades — all coming in a highly pigmented, matte formula. Colors range from neutrals including the bone white "Skull" and the silver grey "Banger," to statement-making hues such as the deep purple "Dope" and the bright yellow "Star." Check out the image above to see it for yourself.
Priced at $38 USD, you can expect to purchase the limited-edition Pastel Goth Palette beginning January 10 at Sephora. Take a look at all the swatches via the image below: