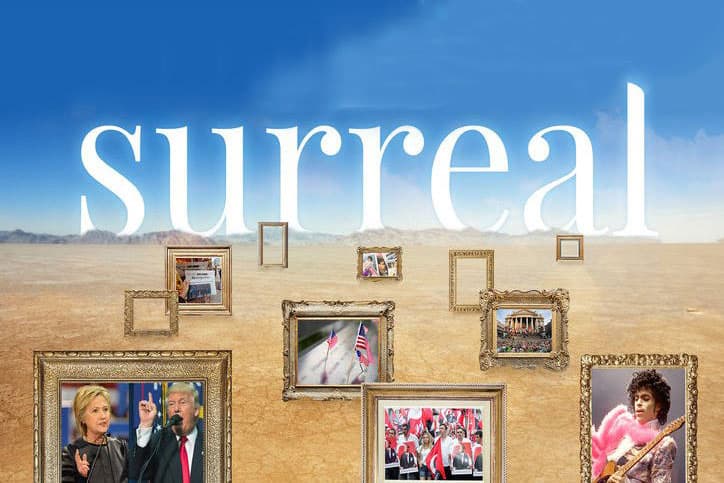 You'll Never Guess What Merriam-Webster's Word of the Year Is
What a year.
In a new Twitter post and website announcement, Merriam-Webster, "the most trustworthy dictionary and thesaurus of American English," declared that its 2016 word of the year is "surreal." The company's editor-at-large, Peter Sokolowski provided further insight on the choice with the following statement:
In March, the word was used in coverage of the Brussels terror attacks. Then, in July, we saw the word spike again. It was used in descriptions of the coup attempt in Turkey and in coverage of another terrorist attack. this time in Nice. Finally, we saw the largest spike in lookups for surreal following the U.S. election in November.
Other words in the mix included the following: revenant, icon, assumpsit, deplorable, feckless, bigly, and irregardless. Check out the tweet below.