Michelle Obama's Last Interview as FLOTUS Will Give You All the Feels
Her last interview from the White House is with none other than Oprah Winfrey.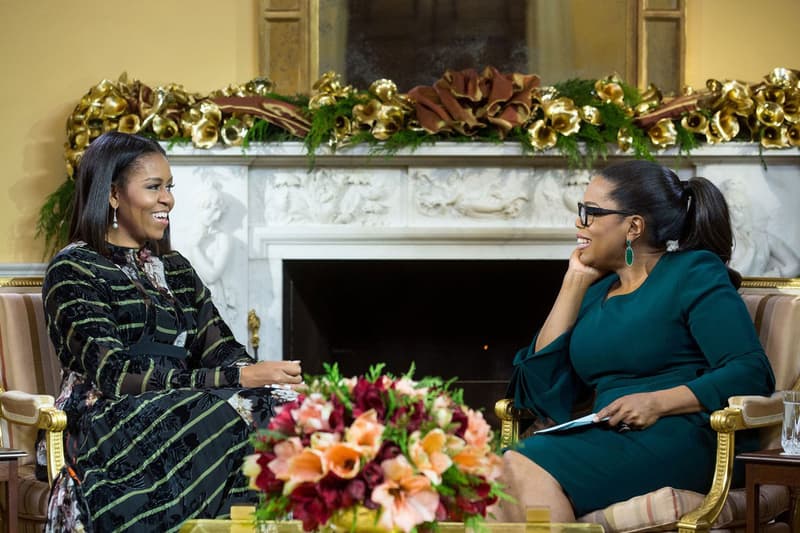 As one of the most empowering women to have ever held residence in the White House, it is with heavy hearts that America now has to bid farewell to Michelle Obama. Having aired Monday night on CBS, Oprah Winfrey conducted Michelle Obama's final interview as the First Lady of the United States. As can be expected, the duo discussed a wide-ranging array of topics — from being labeled with the abhorrent "angry black woman" trope, to embracing our individual values for everyday life, Michelle Obama proves once again just why she is such a commanding force. In the interview, she says:
Let us not forget, I didn't just wake up first lady. I mean, I went to law school, I practiced law, I worked for the city, I ran a nonprofit [, and] I was an executive at a hospital. I've been in the world. I've worked in every sector, and you don't do that without coming up against some stuff. You know, having your feelings hurt, having people say things about you that aren't true… Life hits you, so over the course of living, you learn how to protect yourself in it. You learn to take in what you need and get rid of the stuff that's clearly not true.
Cheers to that, FLOTUS. To see more from Michelle Obama, check out her third Vogue cover here (spoiler alert: she slays it).
Michelle Obama responds to being called an "angry black woman" after @POTUS' 2007 campaign https://t.co/PSpIef1JNN #OprahAndFLOTUS pic.twitter.com/AYsGelz0fO

— CBS Television (@CBS) December 20, 2016