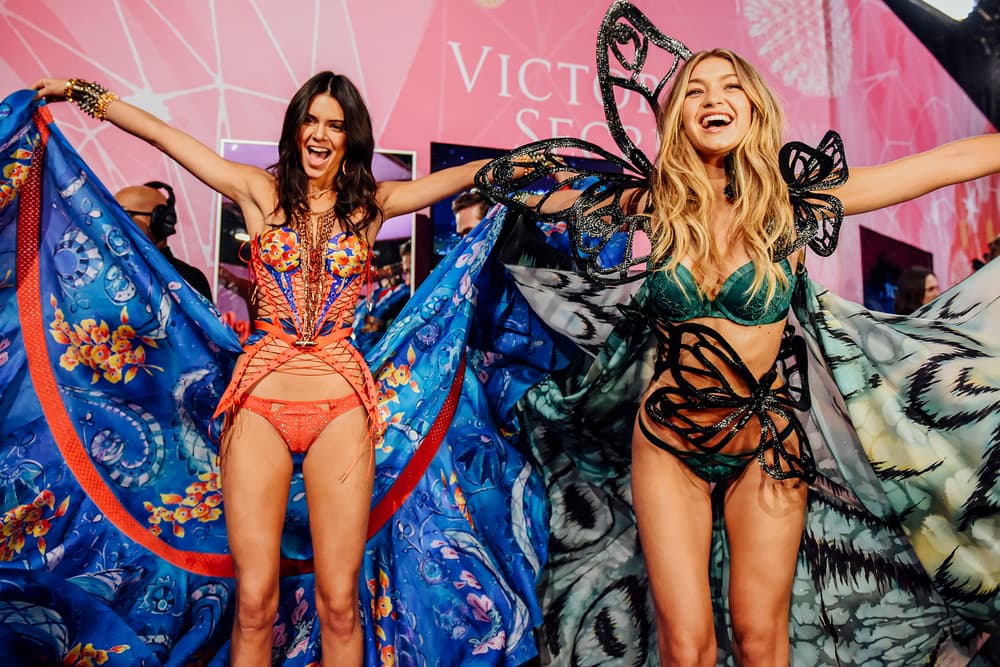 Fashion
A Look Back at the 11 Most Memorable Beauty Looks from Past Victoria's Secret Fashion Shows
From Naomi Campbell's gold angel wings to Kendall and Gigi's debut outfits.
A Look Back at the 11 Most Memorable Beauty Looks from Past Victoria's Secret Fashion Shows
From Naomi Campbell's gold angel wings to Kendall and Gigi's debut outfits.
Some people watch the Victoria's Secret Fashion Show for workout inspiration, others watch it for the musical performances — this year we get to see Lady Gaga, The Weeknd and Bruno Mars. But beauty lovers watch the annual extravaganza for the voluminous bombshell waves and flawless makeup. In anticipation of this year's show that takes place in Paris and airs on CBS on December 5, we've gathered the best and most memorable beauty looks that the VS Angels have worn down the runway in previous seasons. Check out our full round-up below.
Heidi Klum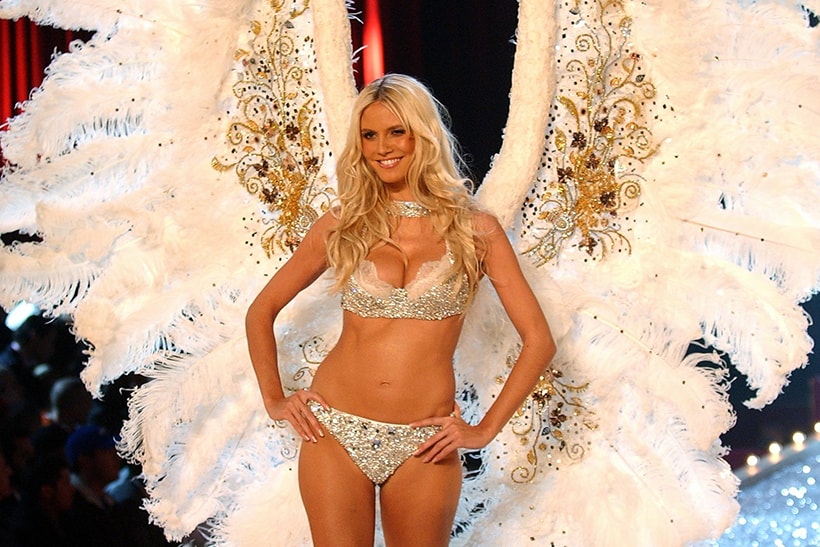 Wearing quite possibly the largest angel wings ever in Victoria's Secret Fashion Show history, Heidi Klum stunned at the ninth annual show. In true supermodel fashion, Heidi's look was complete with platinum luscious locks and tanned abs.
Naomi Campbell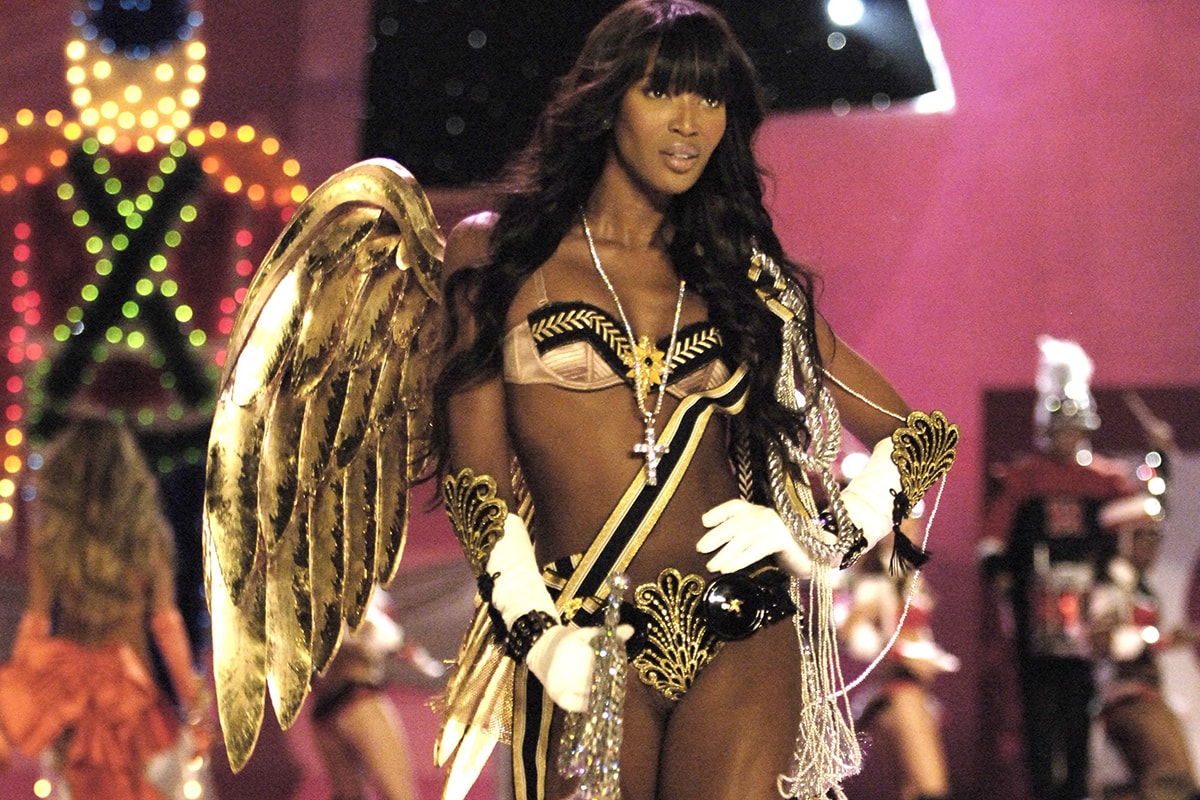 In 2005, Naomi Campbell's iconic blunt bangs graced the stage and the rest of her look came equipped with a heavenly trumpet and large gold wings – taking the whole angel thing quite literally.
Tyra Banks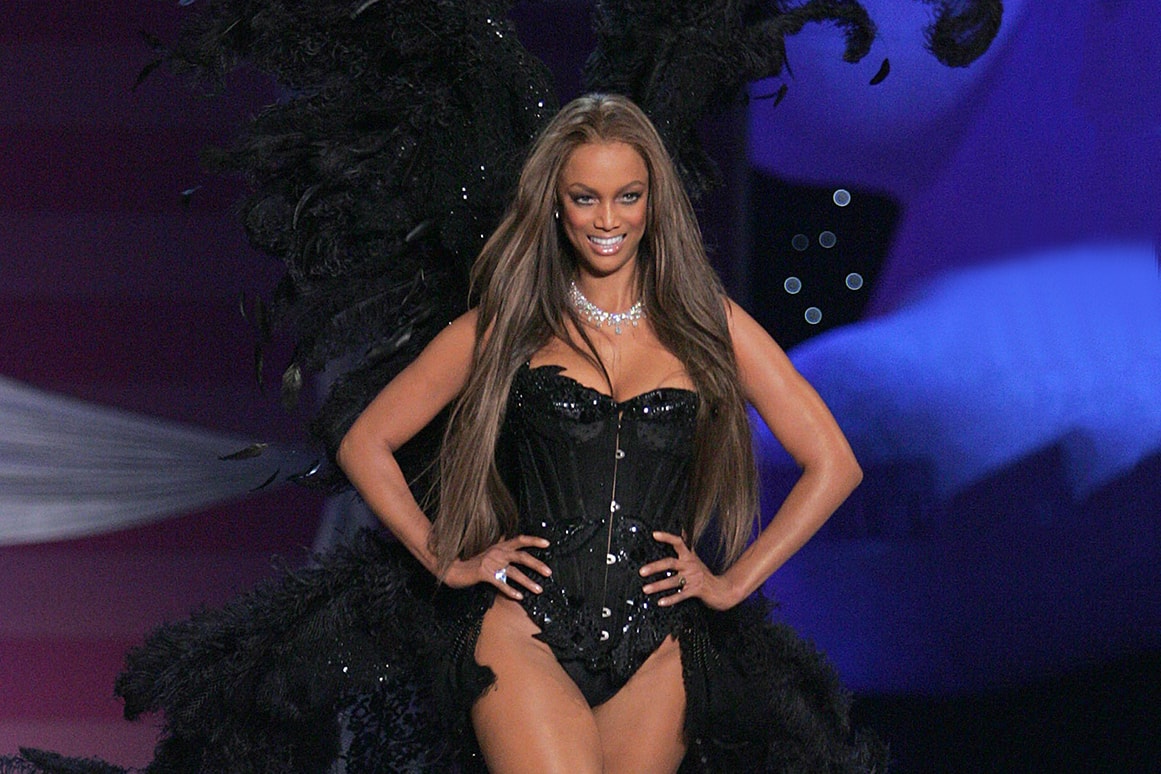 The name Tyra Banks is pretty much synonymous with the term supermodel. At the 2005 show in NYC, it was a close tie between which was more dramatic – her waist-length locks or her extra-large black angel wings.
Ajuma Nasenyana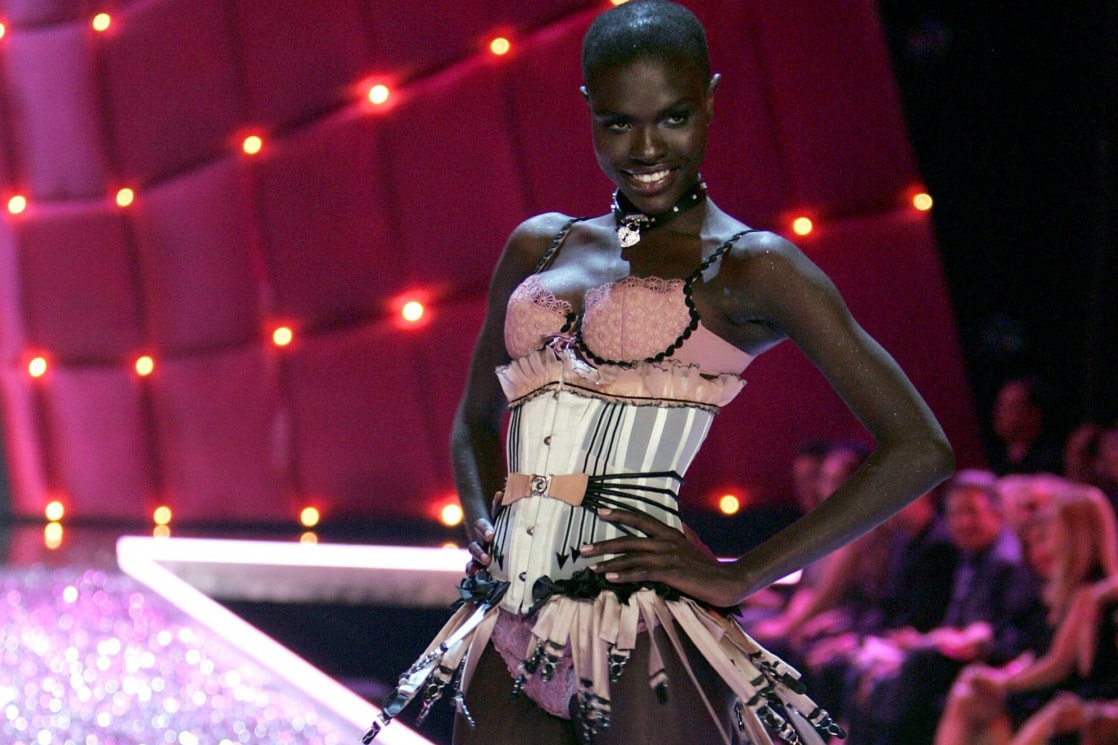 While many associate the annual Victoria's Secret fashion show with long, voluminous hair, we're obsessed with model Ajuma Nasenyana's shaved head and rosy pink cheeks from the 2006 show that took place at the Kodak Theatre in Hollywood.
Rosie Huntington-Whiteley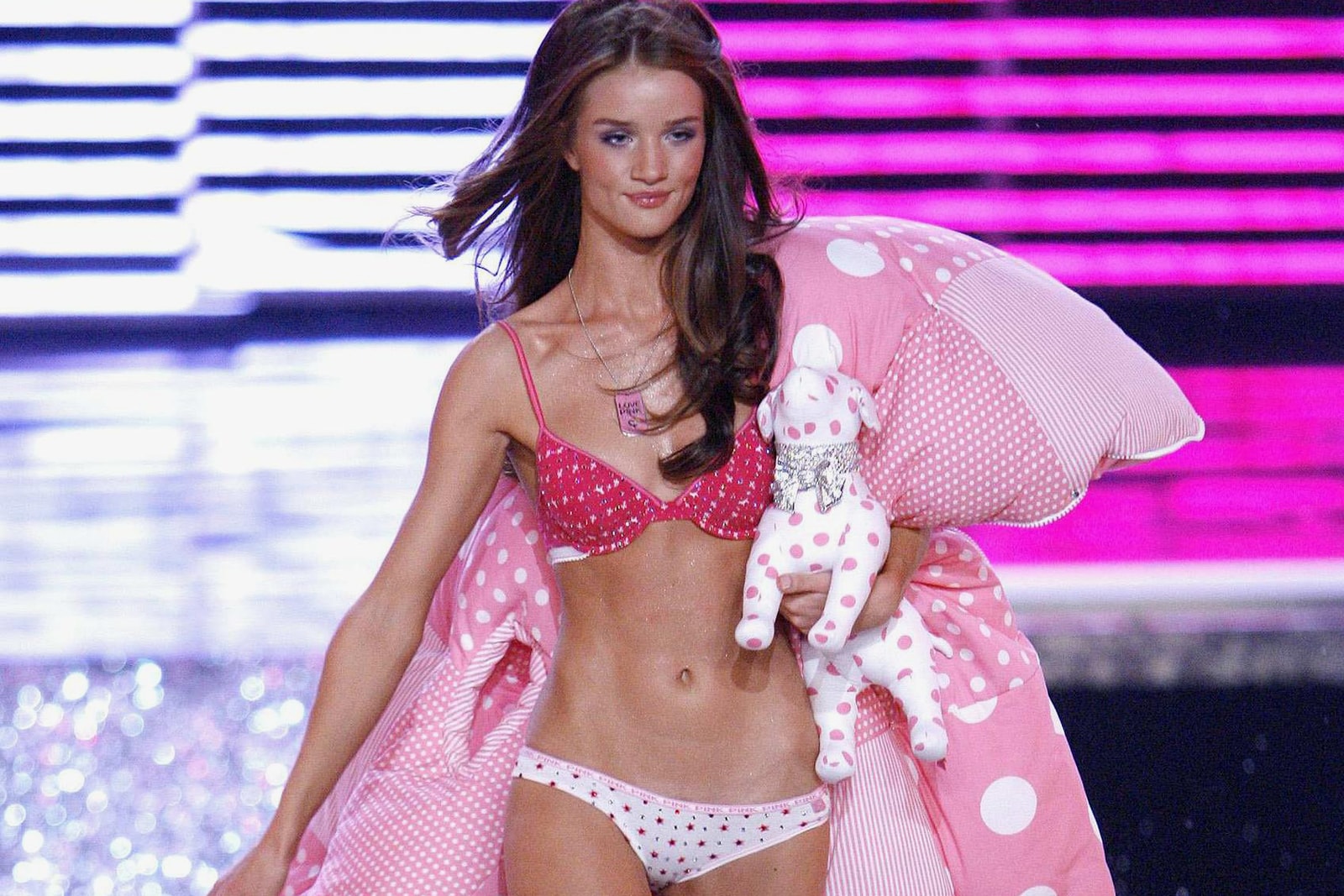 The always stunning Rosie Huntington-Whiteley literally looks like she could've woke up like that in 2006. The then-brunette pranced down the runway with a comforter, stuffed dog and alarm clock and looked perfect as ever.
Isabeli Fontana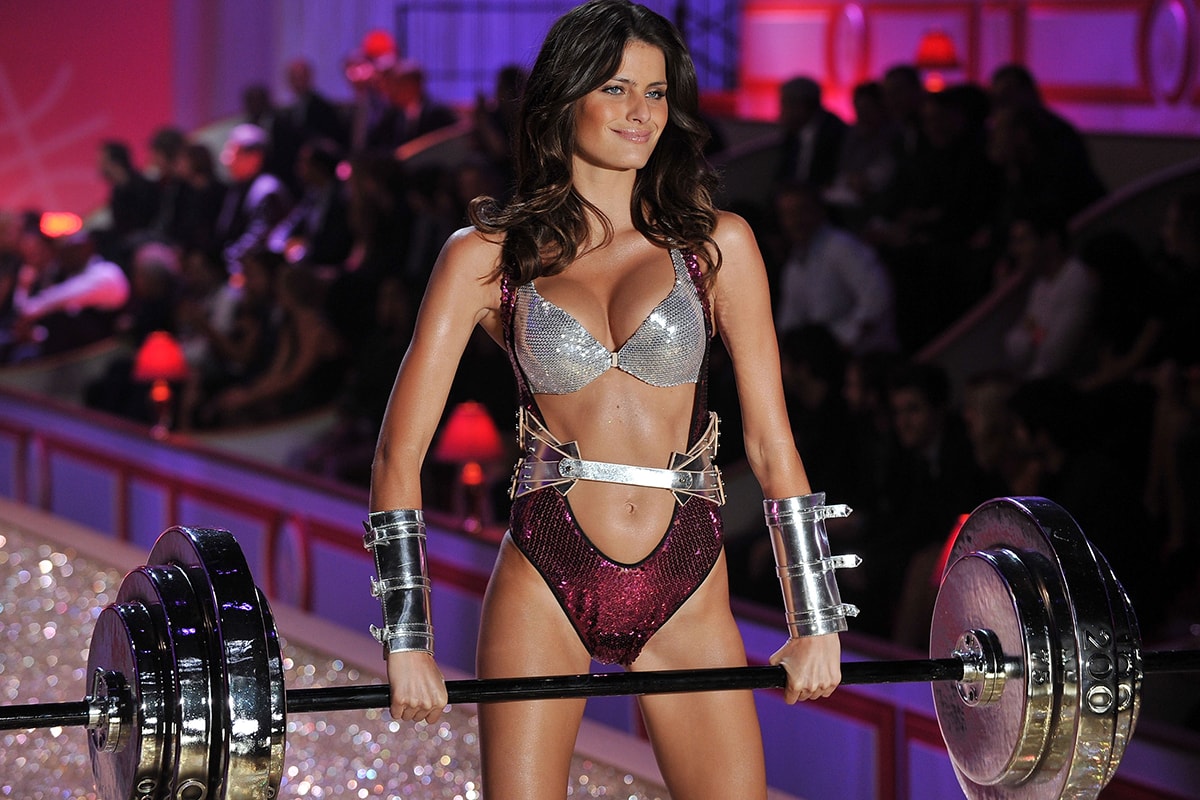 What is that saying about strong girls being the prettiest? It was tried and true with Isabeli Fontana's look at the 2010 show – literally. The Angel had signature VS waves and bronzed cheeks while carrying a barbell down the runway.
Joan Smalls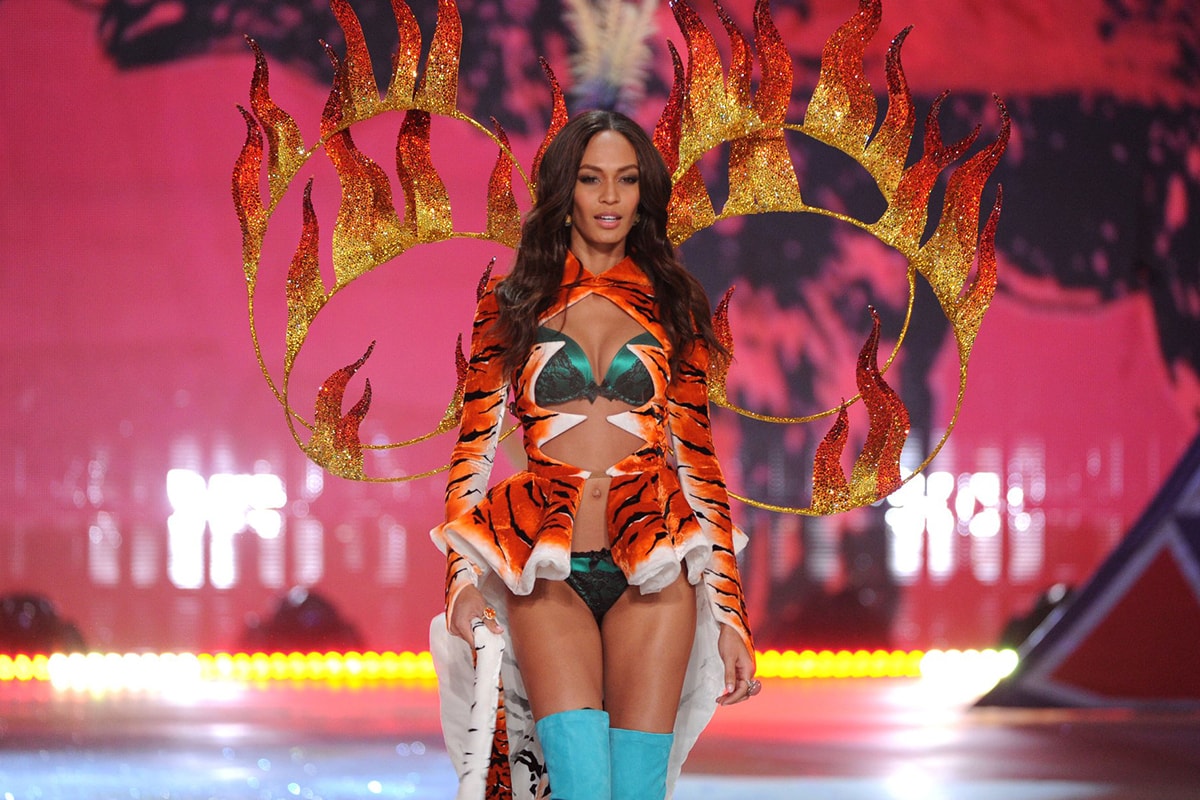 If "lit AF" was a saying back in 2012, it would've definitely been used to describe Joan Smalls' look in that year's show. The model wore rings of fire as wings down the runway. And what better way to complete the blazing look than with sultry waves and of course, a smoky eye.
Karlie Kloss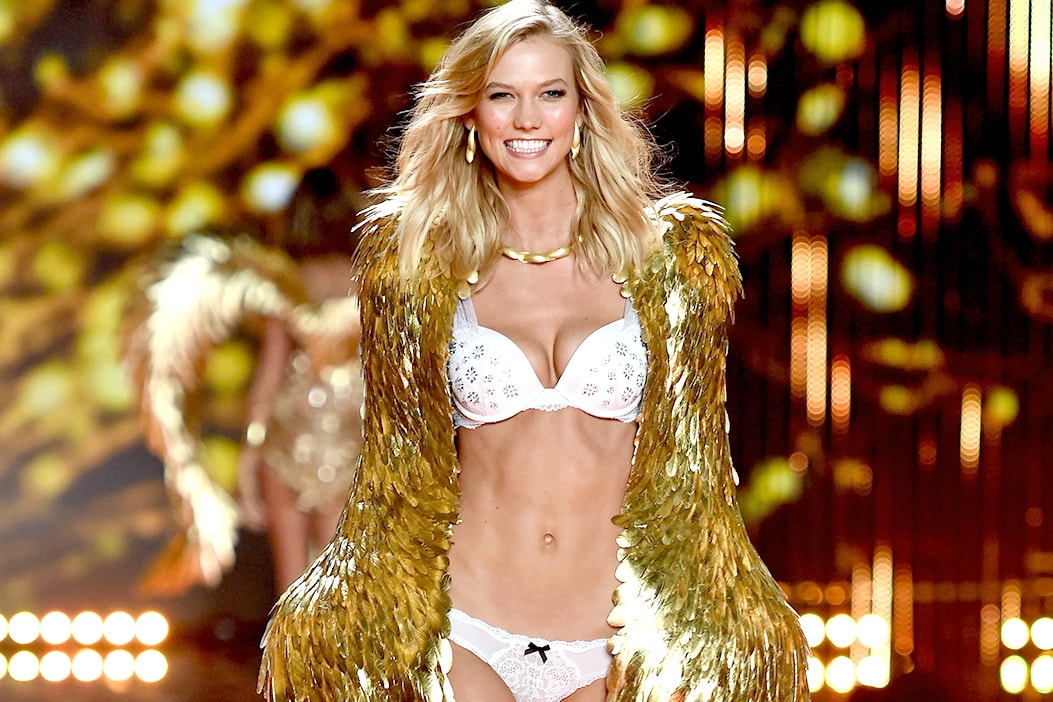 We're not sure if it's the gold wings, the bronze skin or the unreal abs on Karlie Kloss that makes this look from 2014 one to remember, but we do know she looked as stunning as ever.
Adriana Lima and Alessandra Ambrosio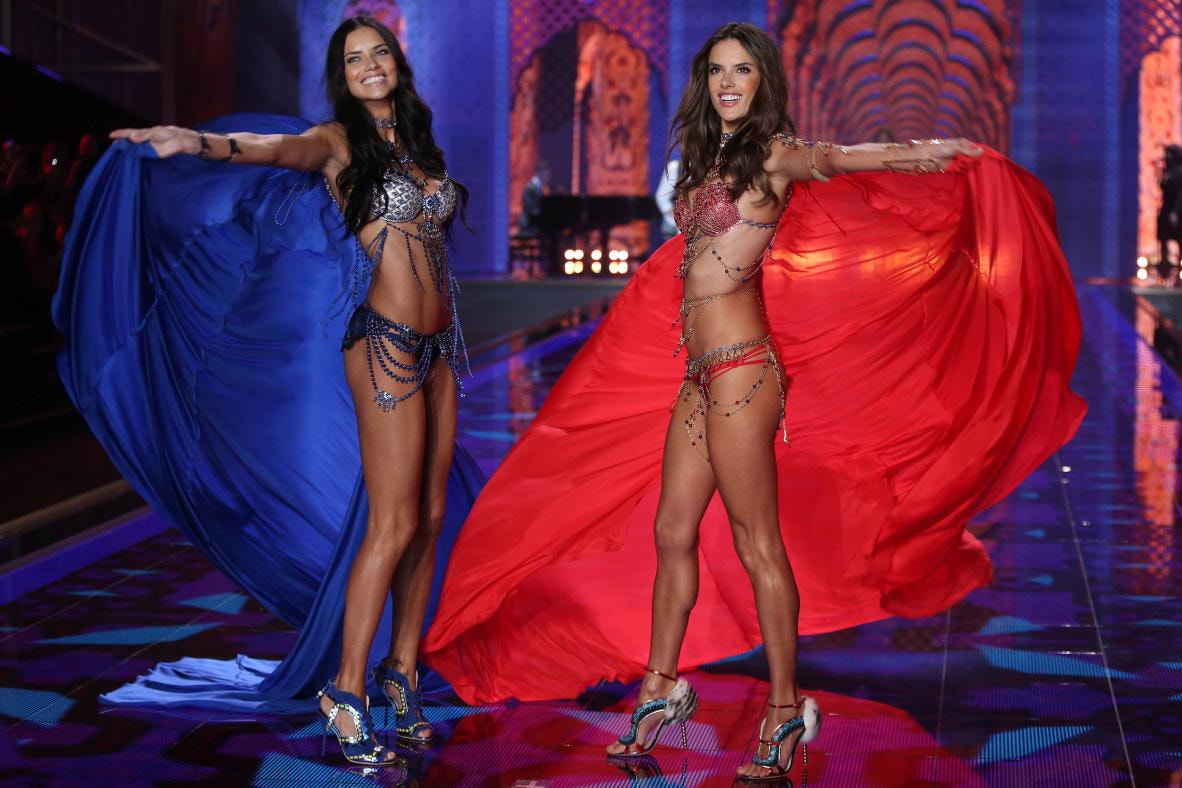 Perhaps one of the most legendary duos in Victoria's Secret fashion show history, Adriana Lima and Alessandra Ambrosio dazzled in coordinating blue and red looks in 2014 equipped with capes and body jewels as they walked together down the runway.
Kendall Jenner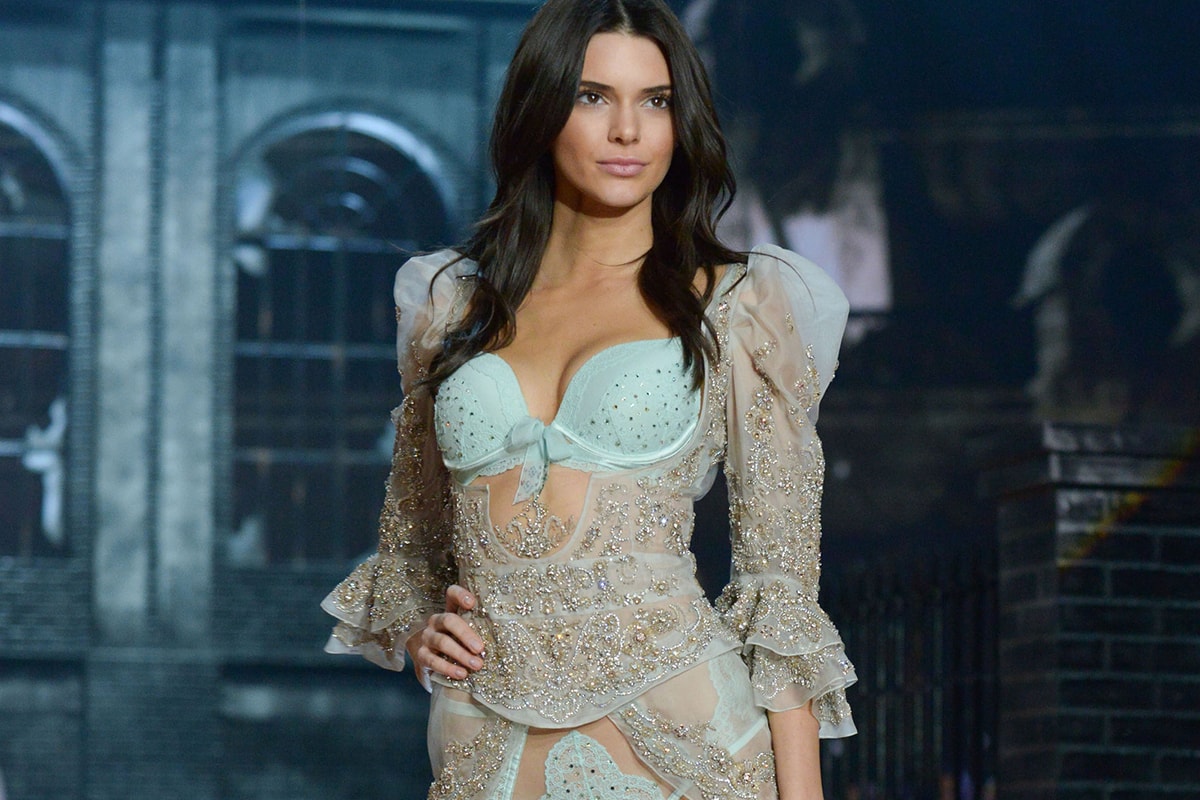 In true Kardashian/Jenner fashion, Kendall Jenner's first appearance on the Victoria's Secret runway obviously caused a stir. But the supermodel amazed the crowd and looked radiant as ever with her center part, big waves and bronzed skin.
Gigi Hadid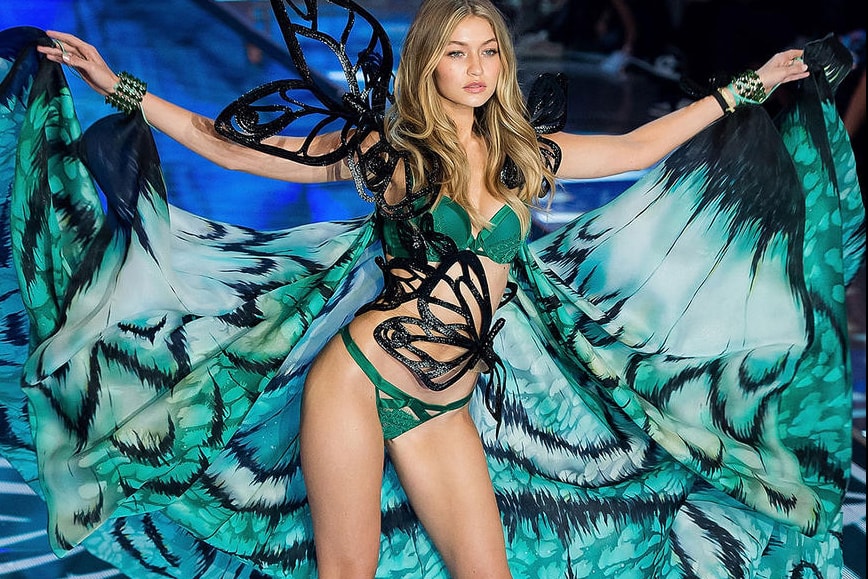 Along with her BFF Kendall, Gigi Hadid also made her first VS fashion show appearance in 2015 and we're pretty sure she was born to be an angel. Her voluminous mane and ultra-bronzed cheeks fit in perfectly with the rest of the angels, and her butterfly ensemble was definitely a look to remember. This year, her sister Bella Hadid will join her down the runway.
Share this article