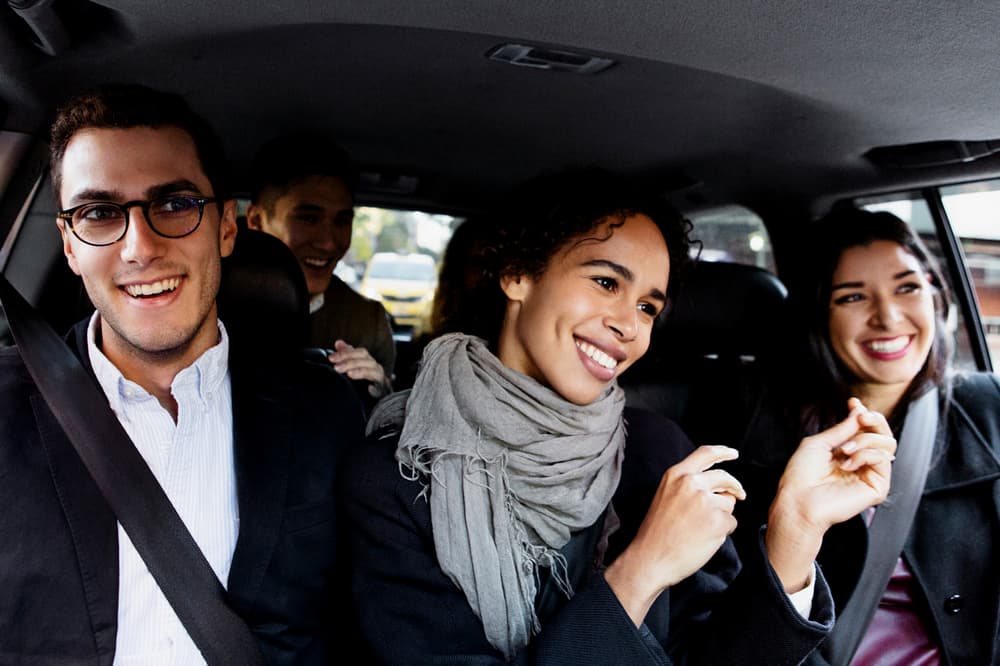 Travel
Uber Now Forbids Flirting and Asking Overly Personal Questions in Its Cars
The ride-sharing giant revised its community guidelines.
Uber Now Forbids Flirting and Asking Overly Personal Questions in Its Cars
The ride-sharing giant revised its community guidelines.
With its rapidly growing user base, Uber has recently created an updated set of community guidelines for its drivers and passengers. Flirtation amongst other riders and the driver is now banned by the ride-sharing giant. In addition, the company also forbids asking the driver overly personal questions, sending verbal threats, displaying signs of discrimination, bearing firearms and more. Riders will be banned from the app if the company obtains actual evidence of serious offenses.
The new rules can presumably help ensure the safety and general well-being of all the people inside the car. As Uber states on its website, it strives to get everyone to "exercise good judgment and behave decently towards other people in the car when riding with Uber — just as you would in any public place." Take a look at some of the guidelines below and head over to Uber's website for more information.
Damaging drivers' or other passengers' property.
For example, damaging the car, breaking or vandalizing a phone, intentionally spilling food or drink, smoking, or vomiting due to excessive alcohol consumption.

Physical contact with the driver or fellow riders.
As our community guidelines make clear, you shouldn't touch or flirt with other people in the car. As a reminder, Uber has a no sex rule. That's no sexual conduct with drivers or fellow riders, no matter what. And you should never hit or otherwise hurt a driver or fellow passenger.

Use of inappropriate and abusive language or gestures.
For example, asking overly personal questions, using verbal threats, and making comments or gestures that are aggressive, sexual, discriminatory, or disrespectful.

Unwanted contact with the driver or fellow passenger after the trip is over.
For example, texting, calling, or visiting someone in person after a ride has been completed. Remember, in most countries you can call and text your driver directly from the Uber app without ever having to share your personal phone number. This means that your phone number stays anonymous and is never given to the driver.

Breaking the local law while using Uber.
For example, bringing open containers of alcohol or drugs into the car; traveling in large groups that exceed the number of seat belts in the car; asking drivers to break local traffic laws such as speed limits; or using Uber to commit a crime, including drug and human trafficking or the sexual exploitation of children.