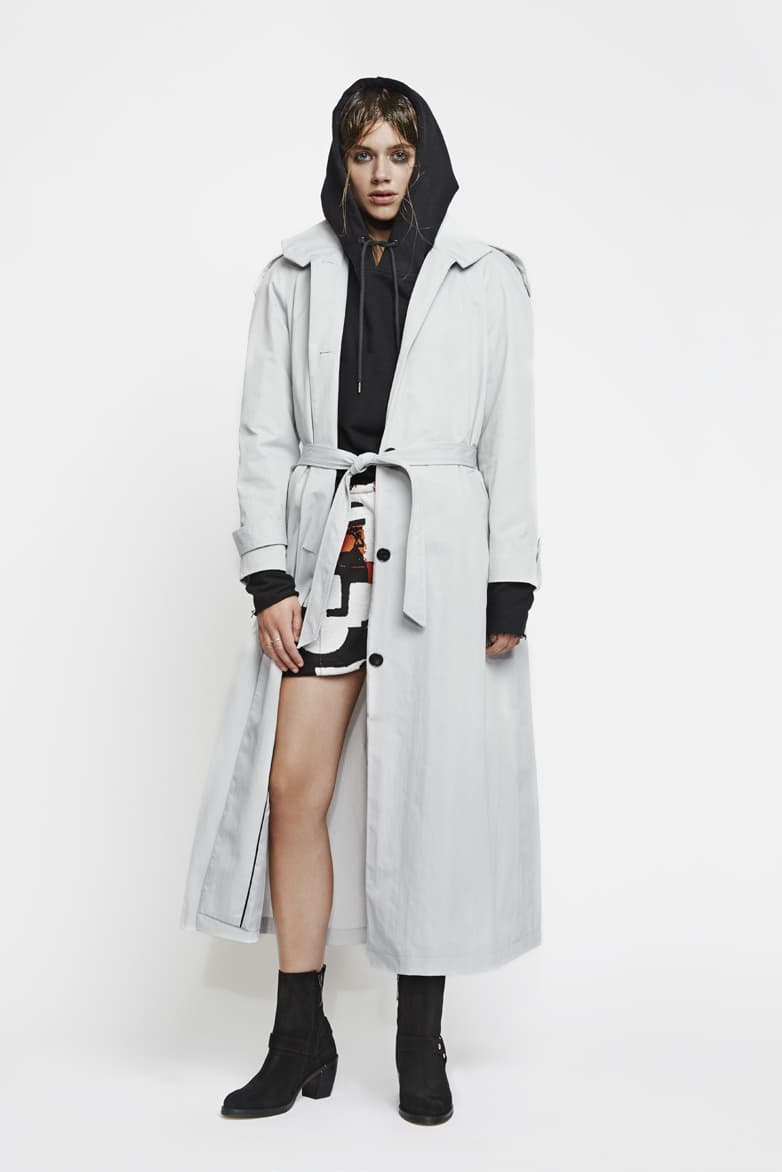 1 of 29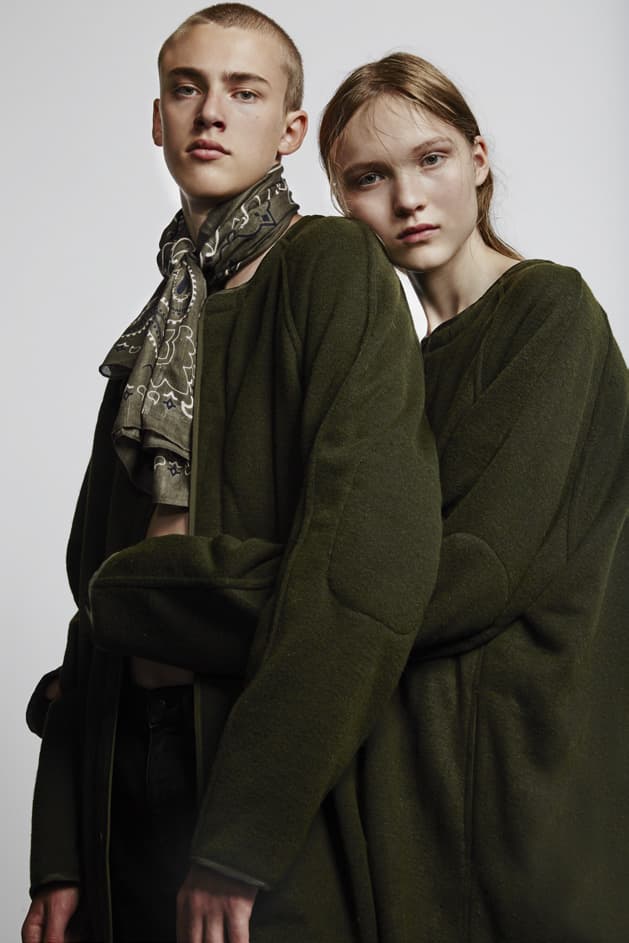 2 of 29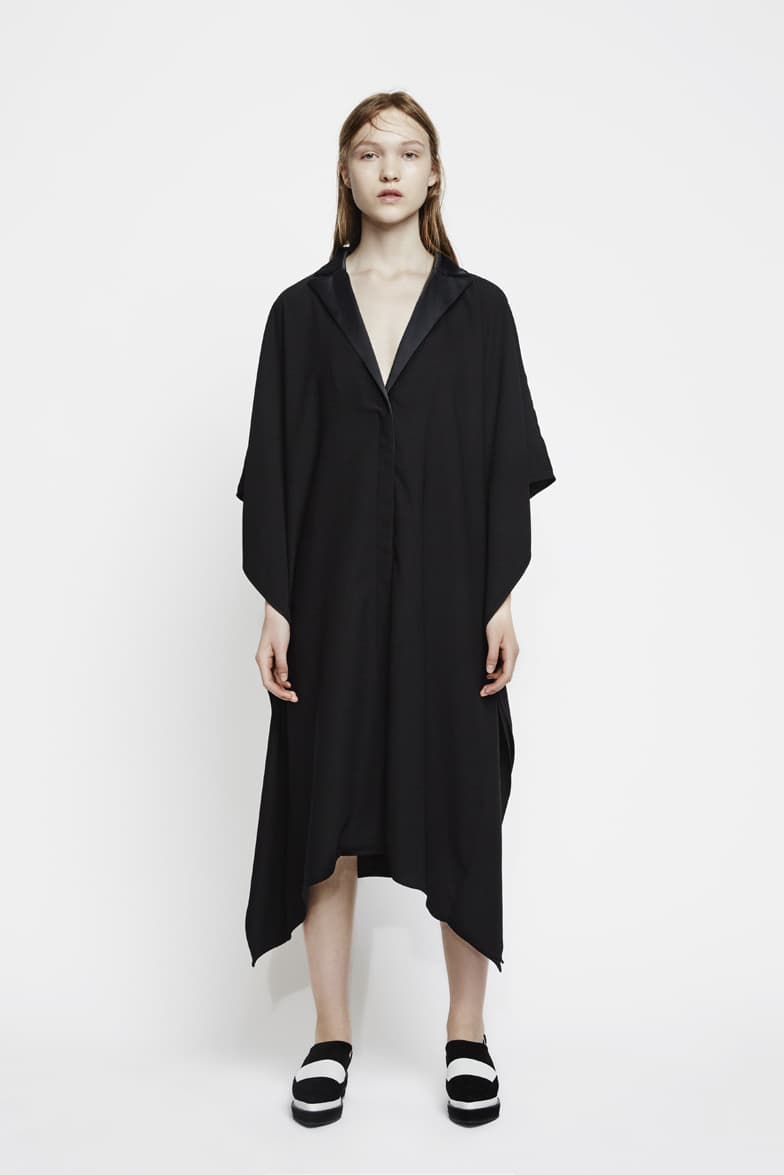 3 of 29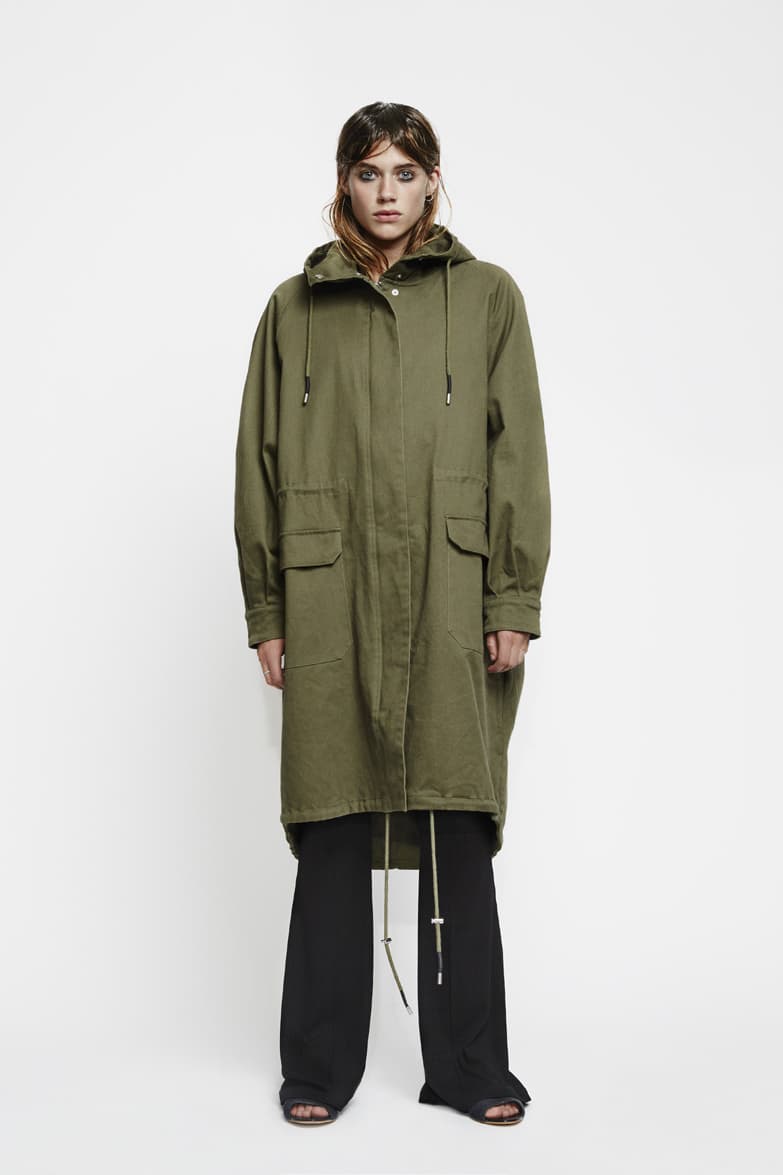 4 of 29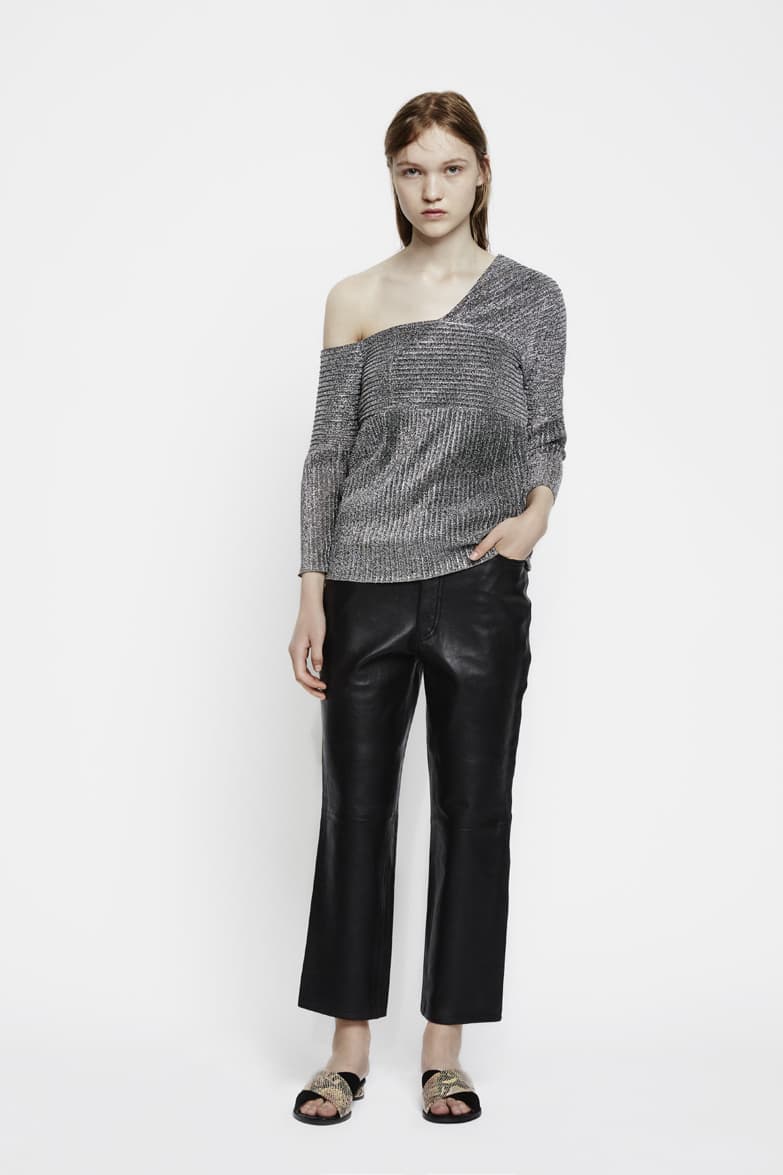 5 of 29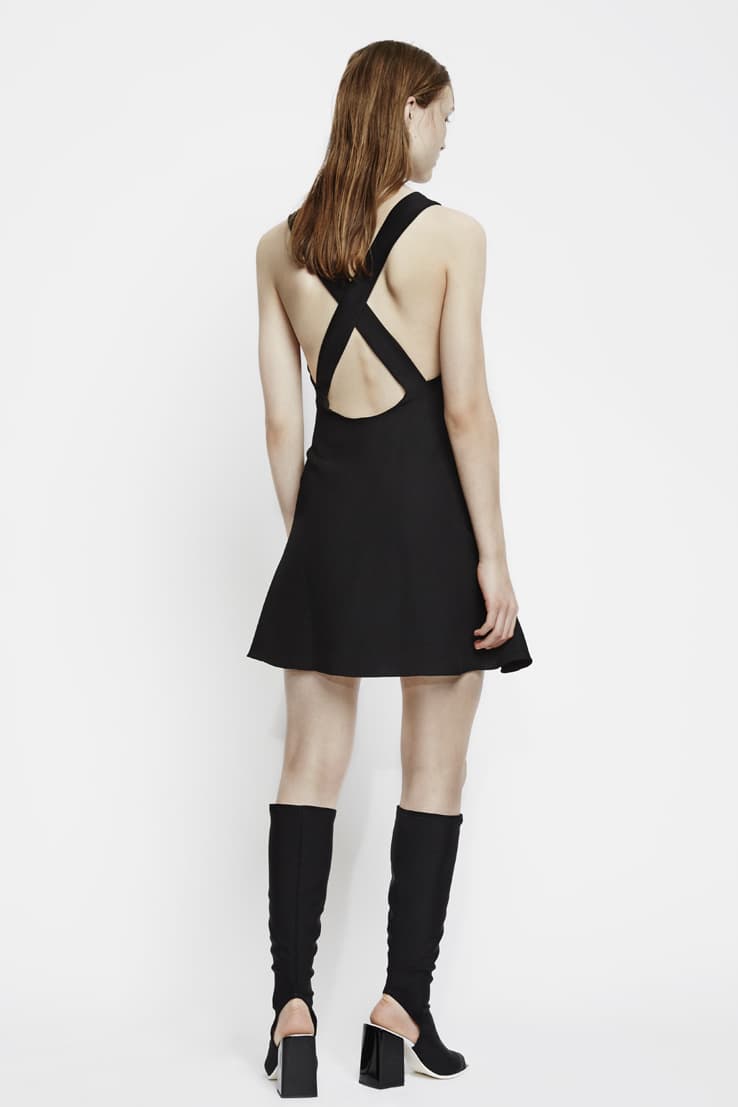 6 of 29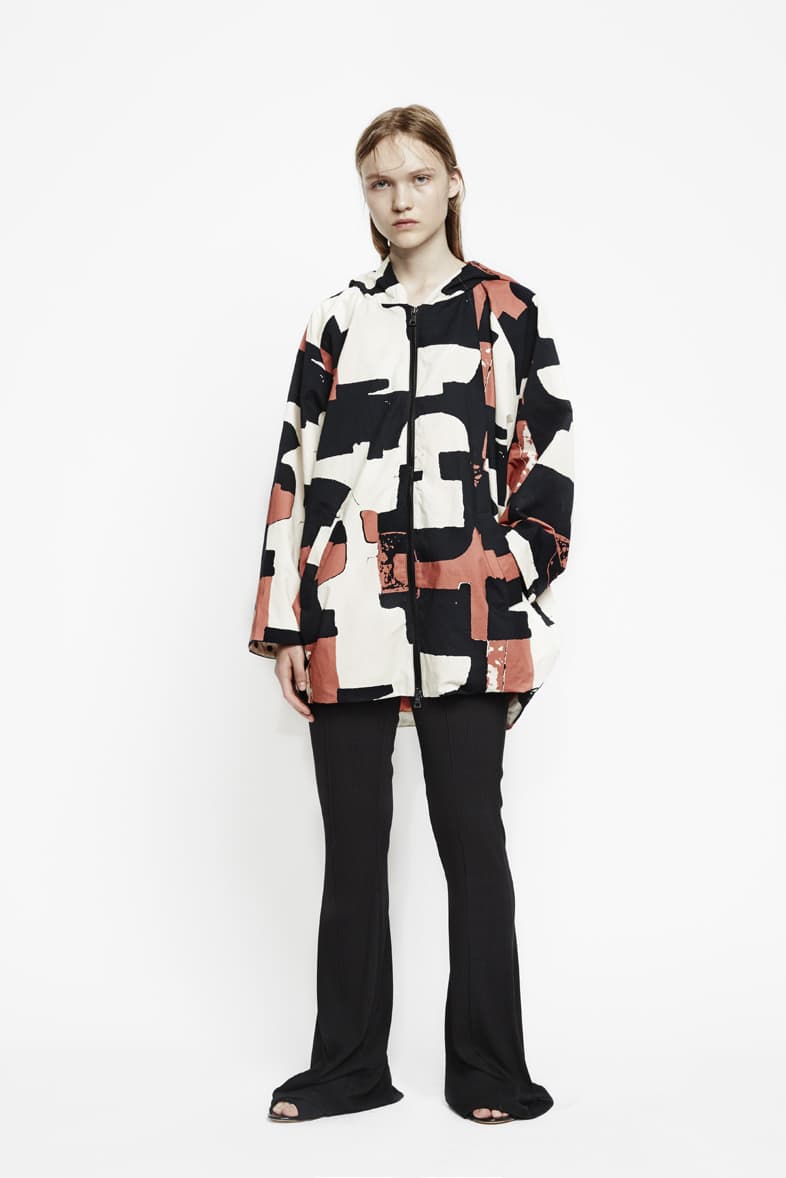 7 of 29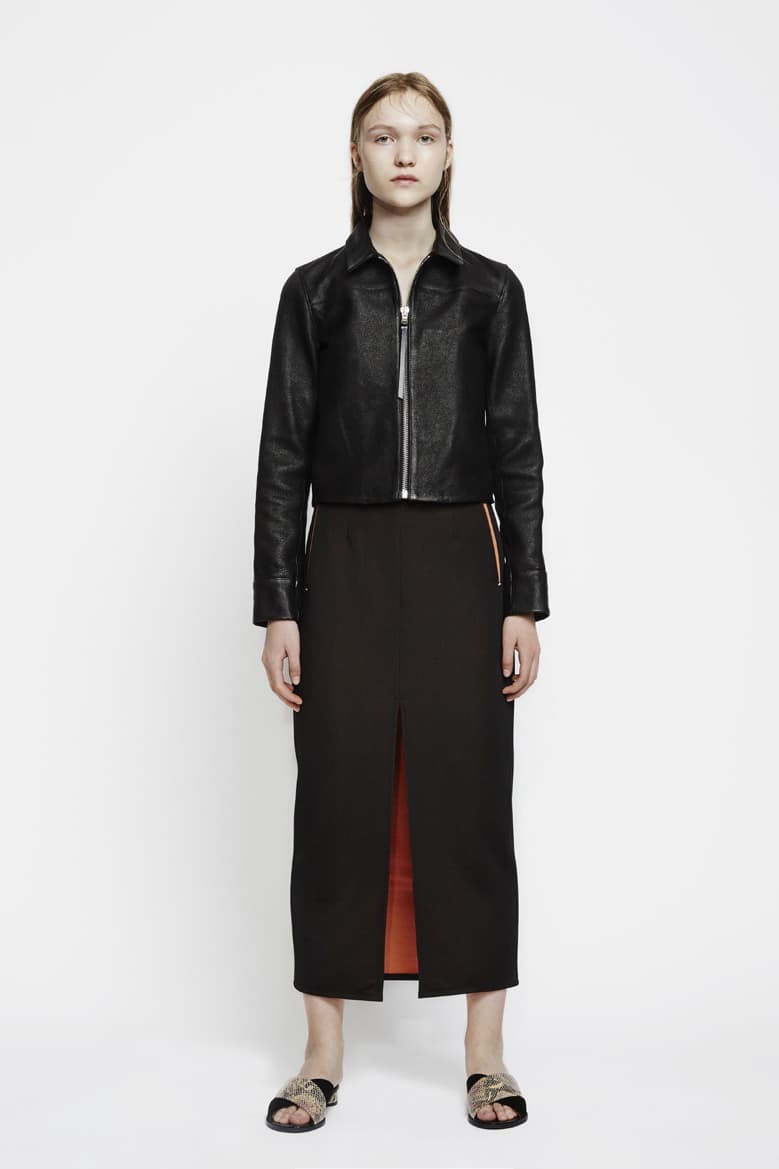 8 of 29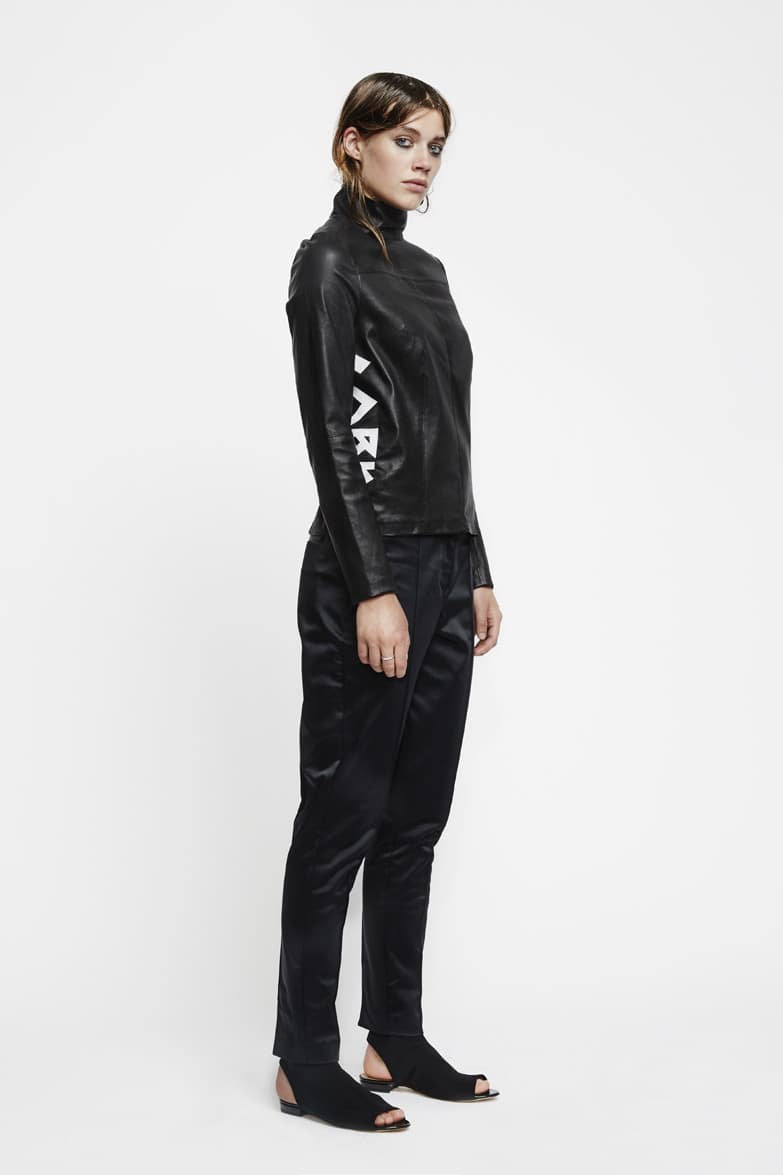 9 of 29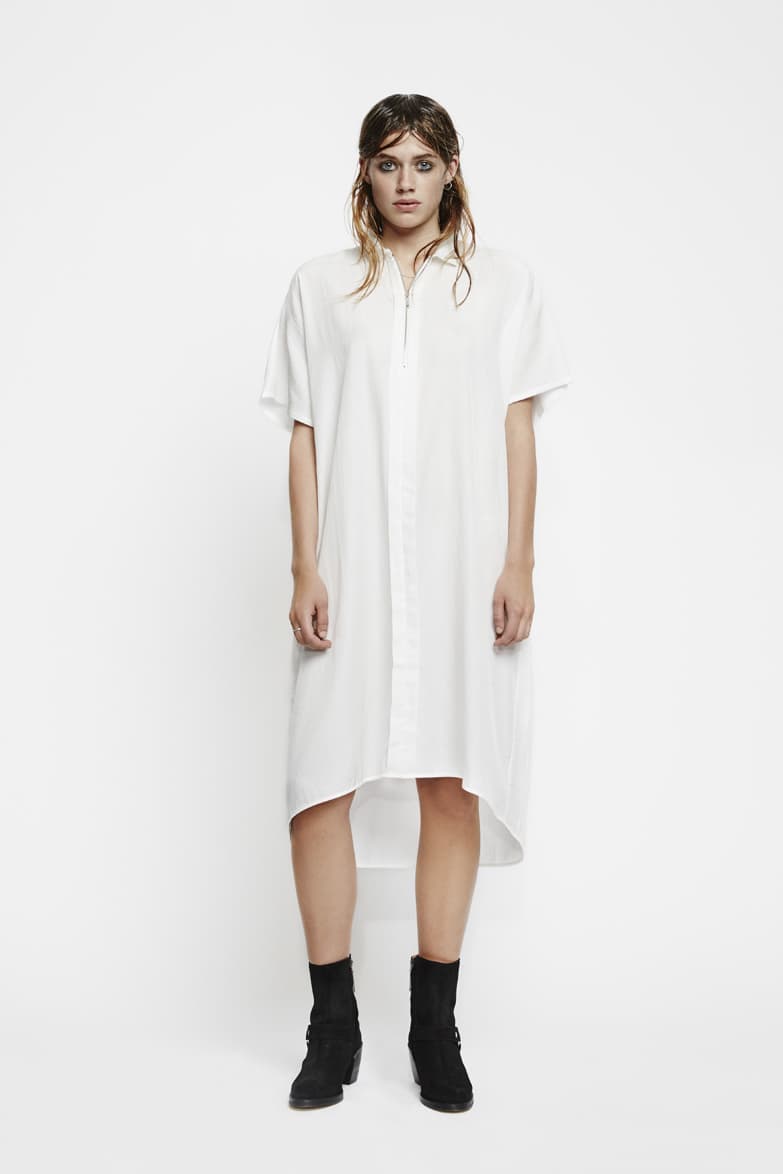 10 of 29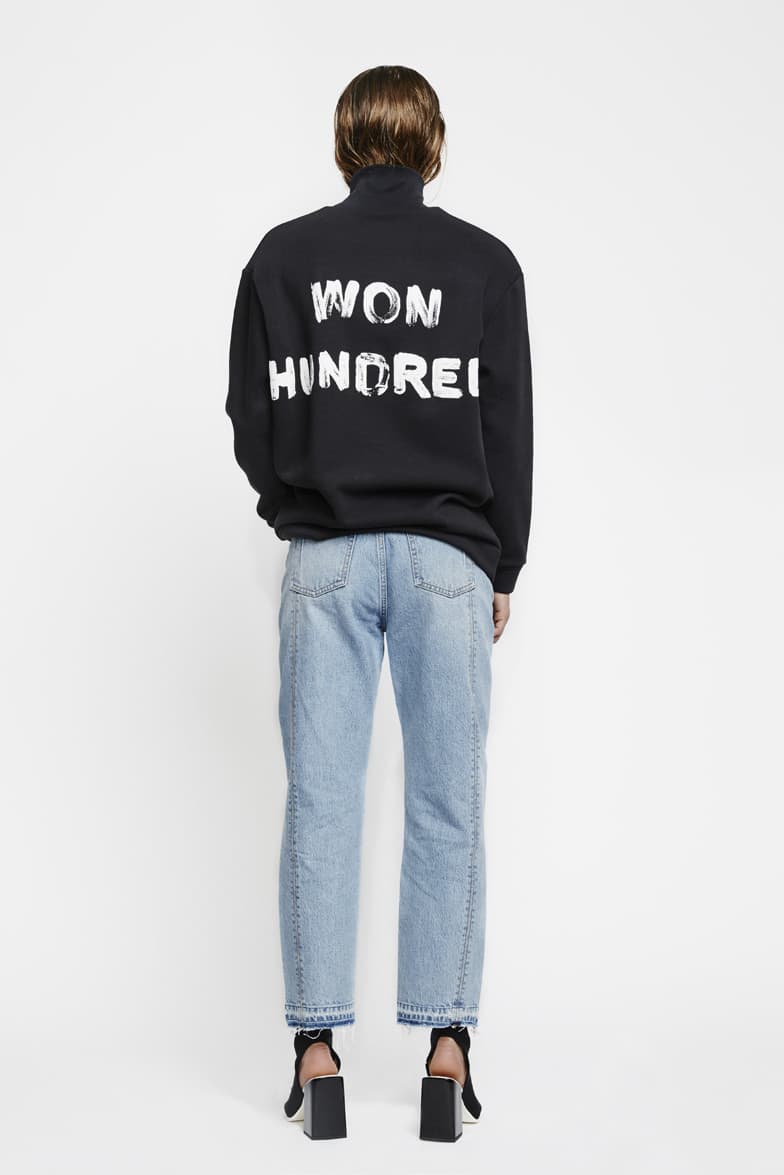 11 of 29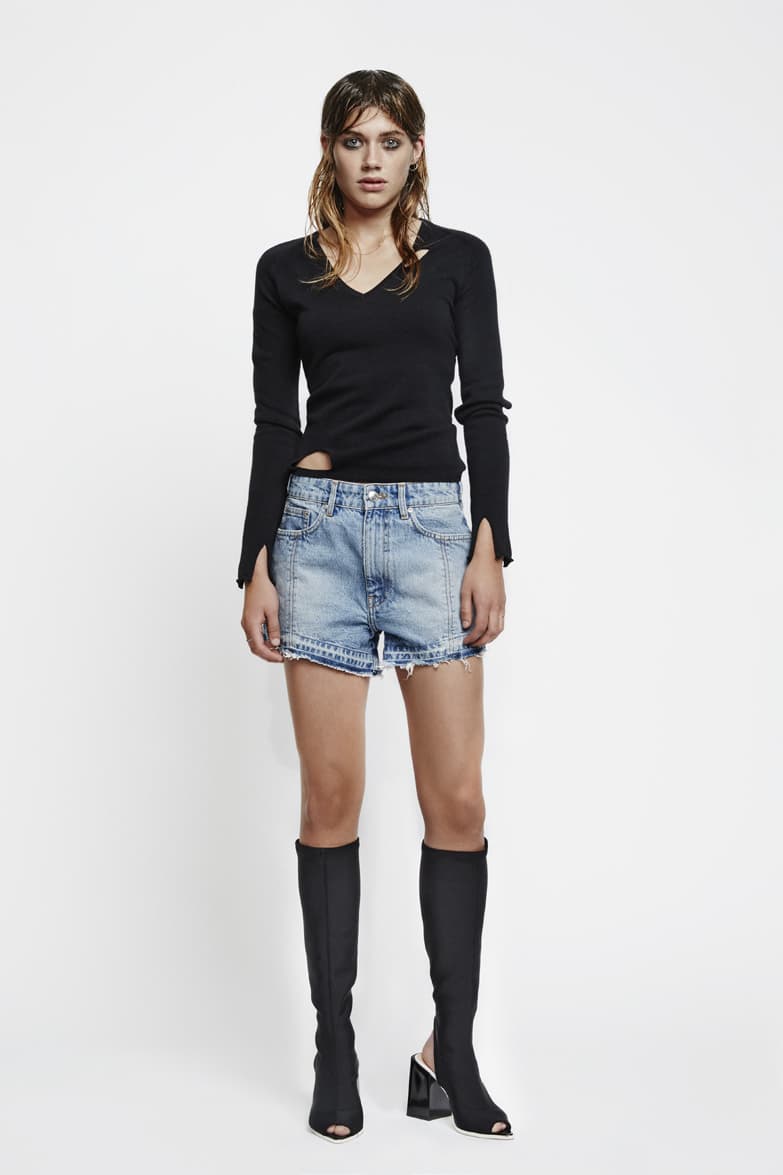 12 of 29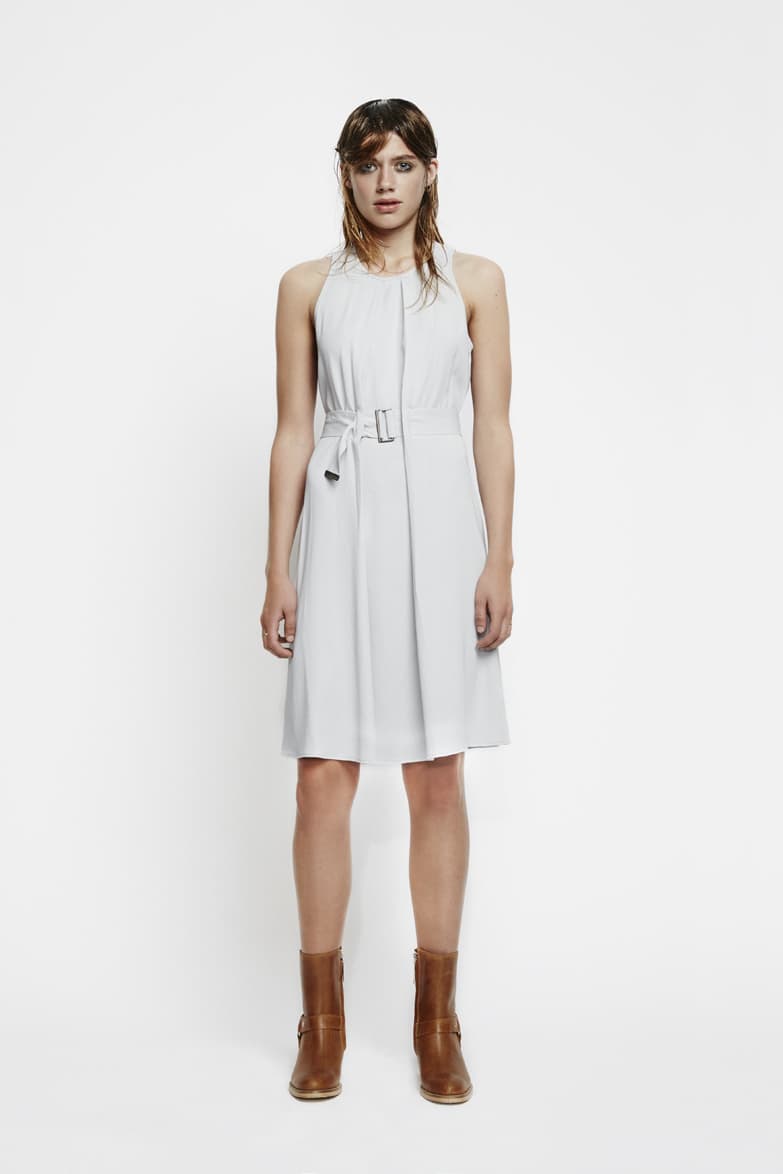 13 of 29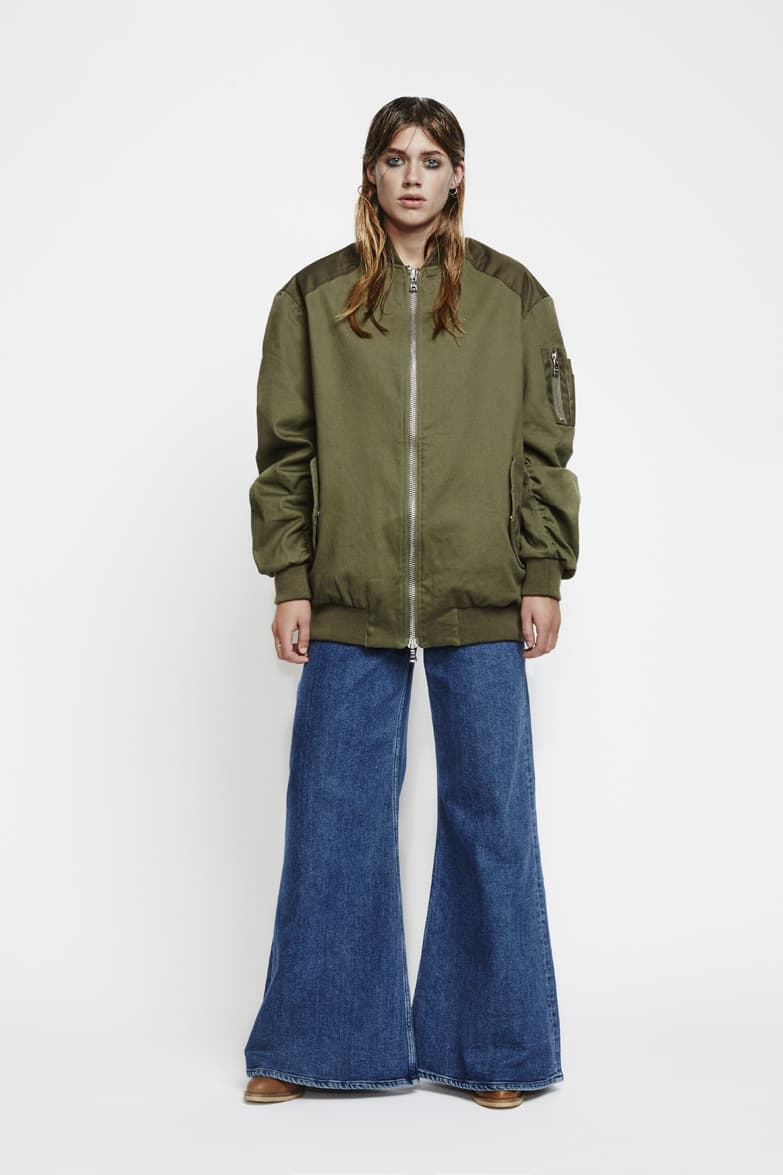 14 of 29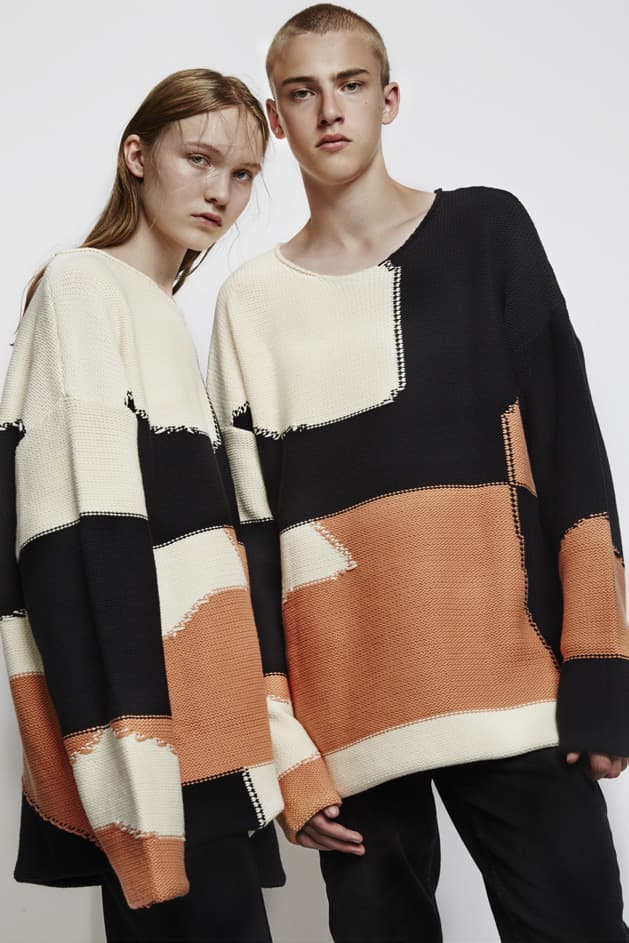 15 of 29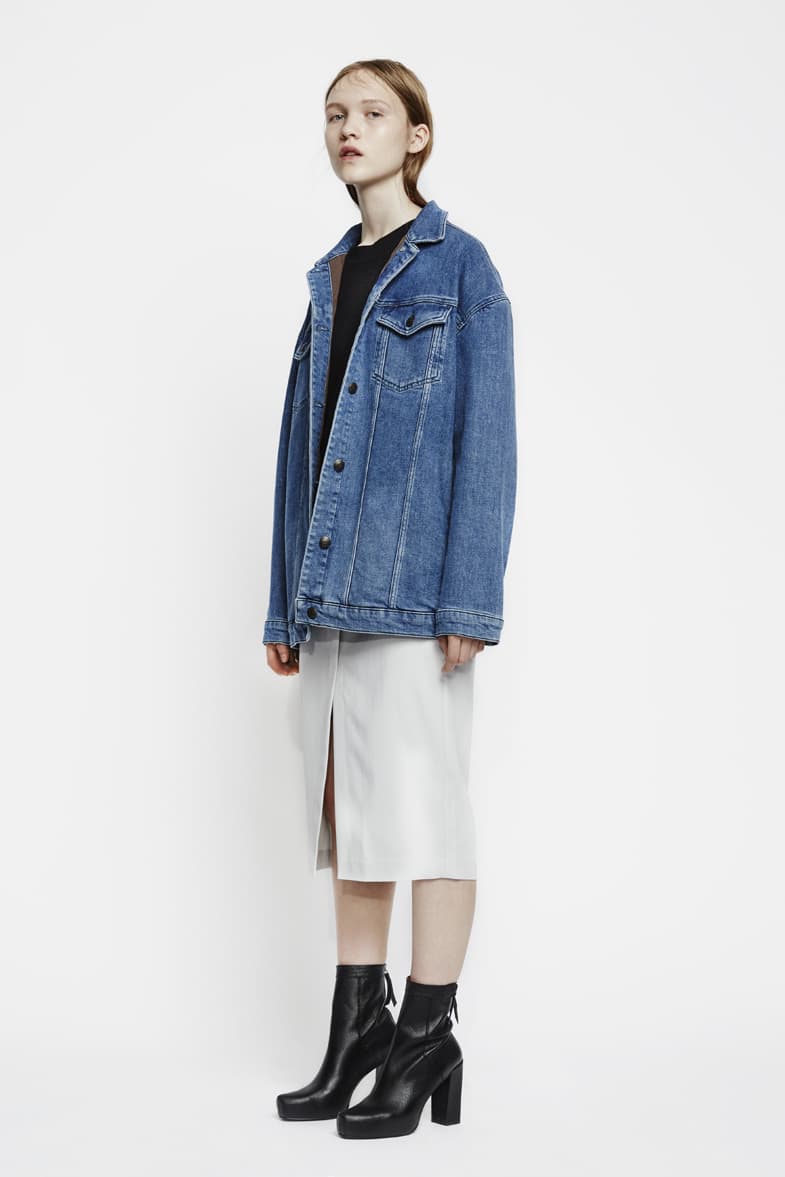 16 of 29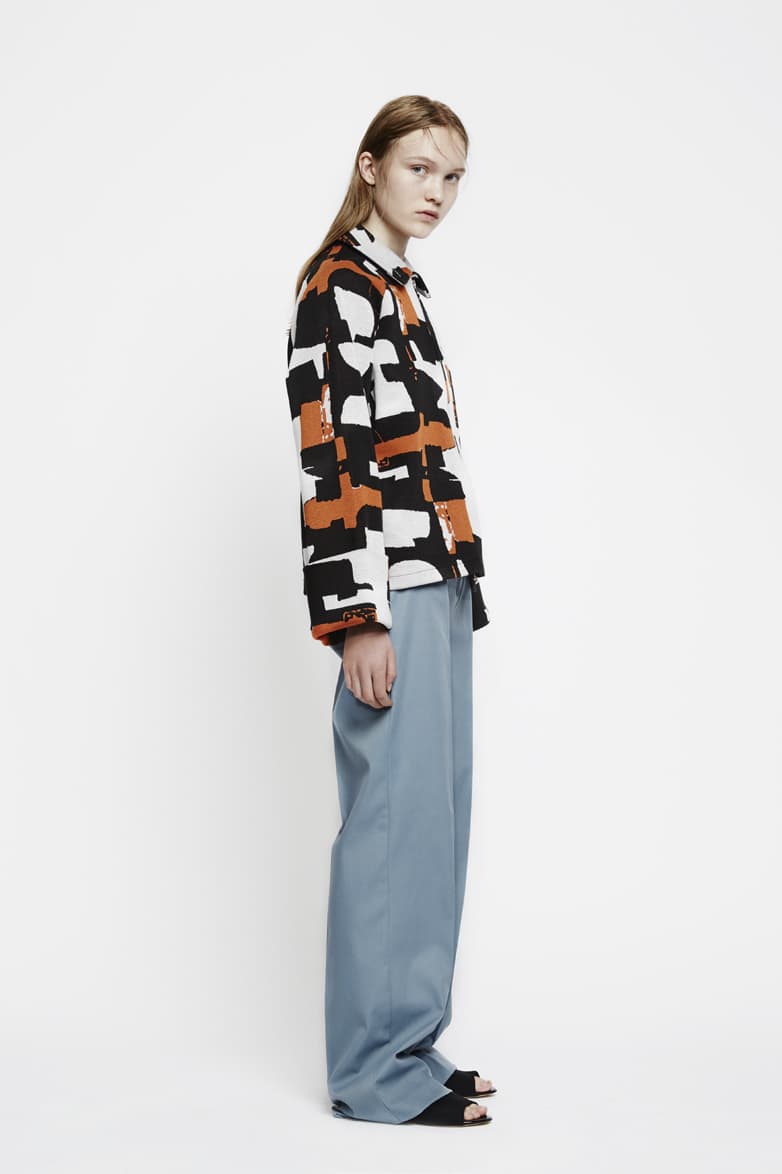 17 of 29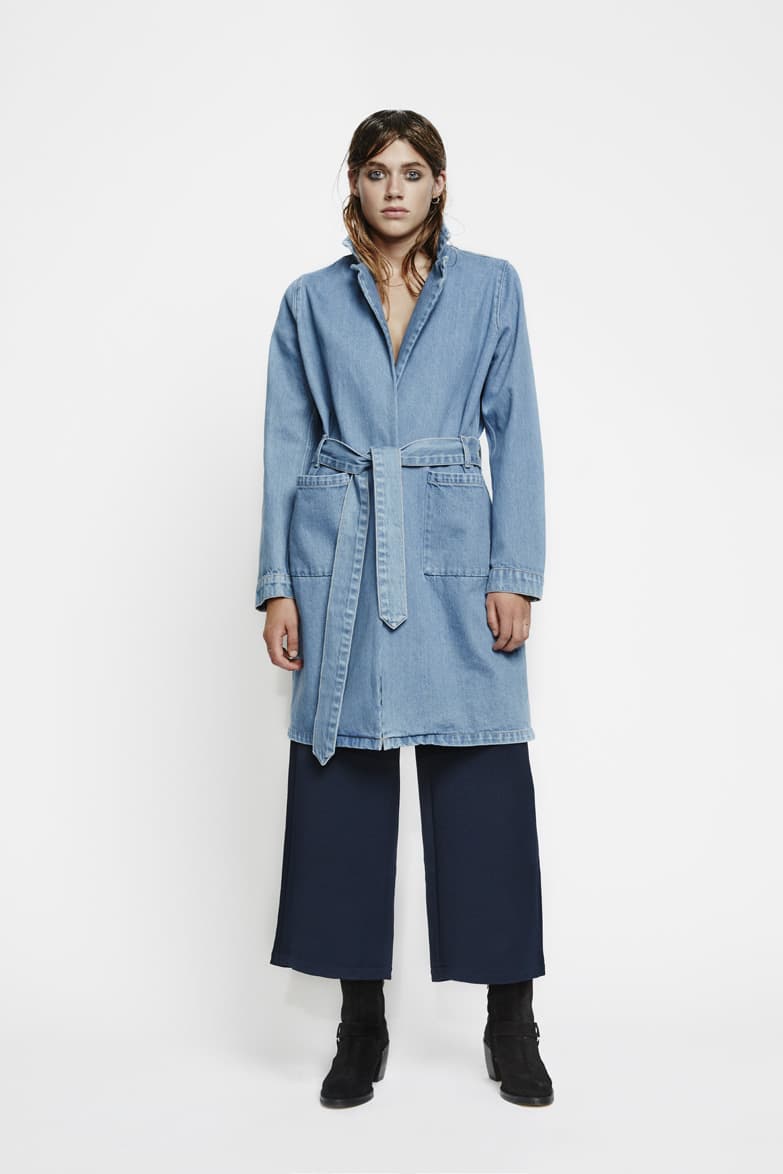 18 of 29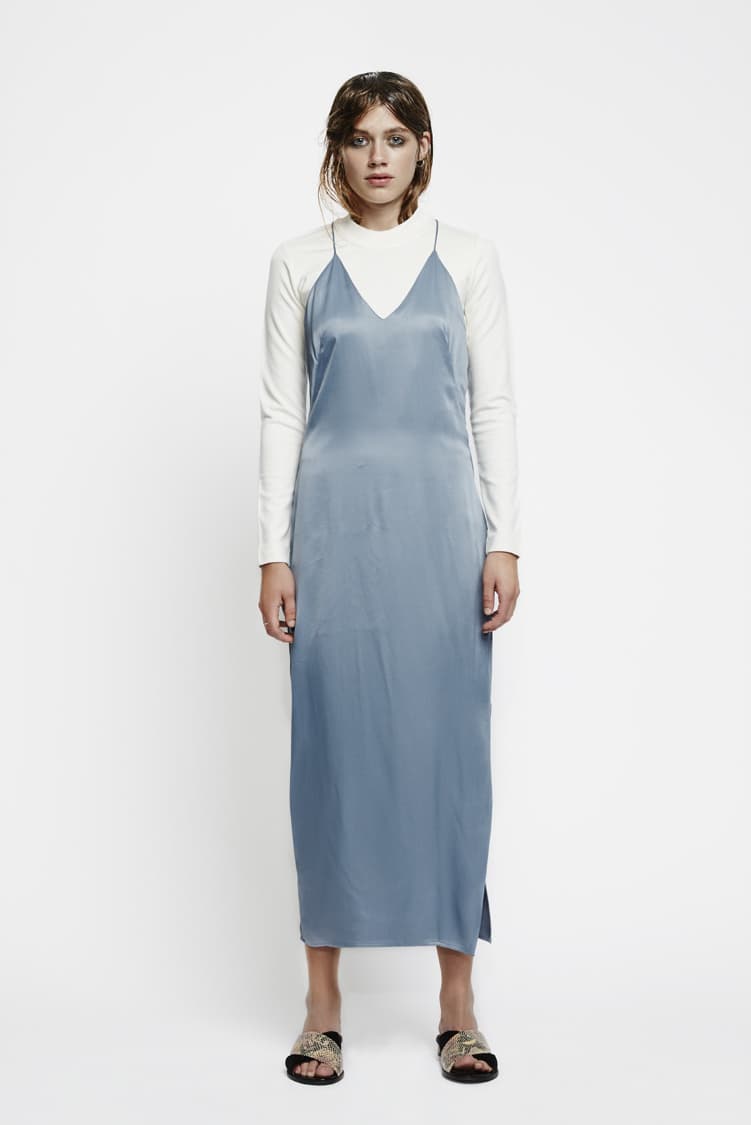 19 of 29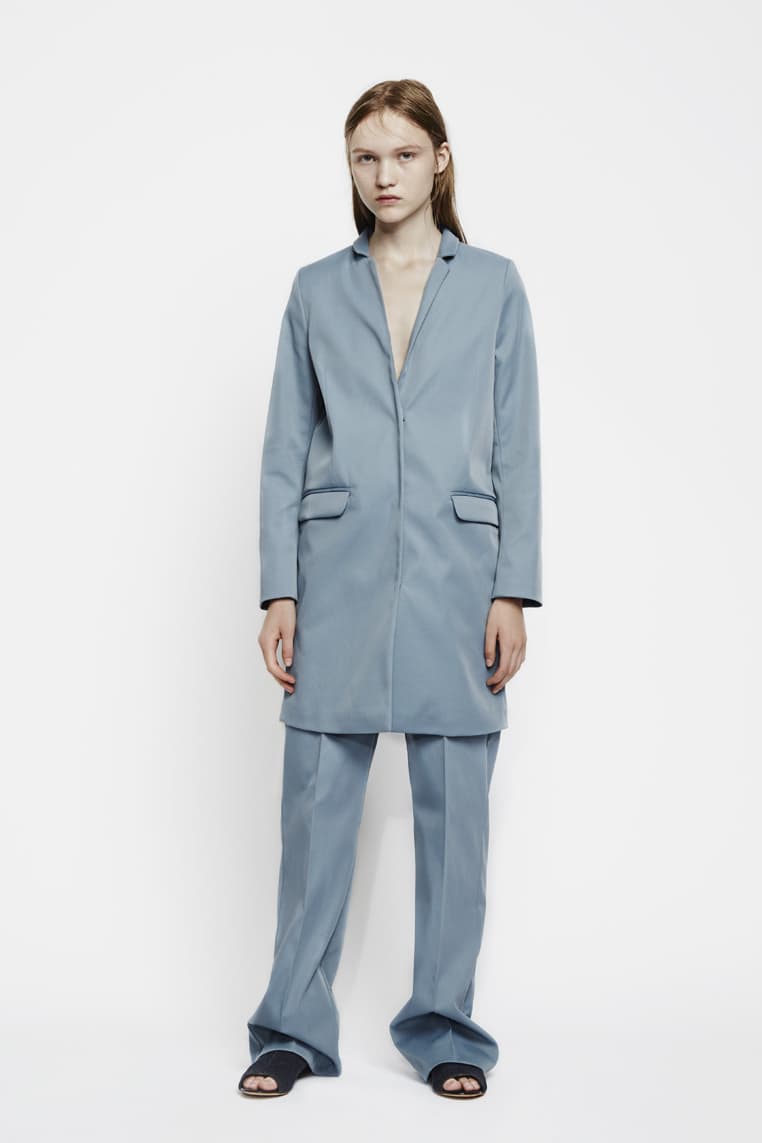 20 of 29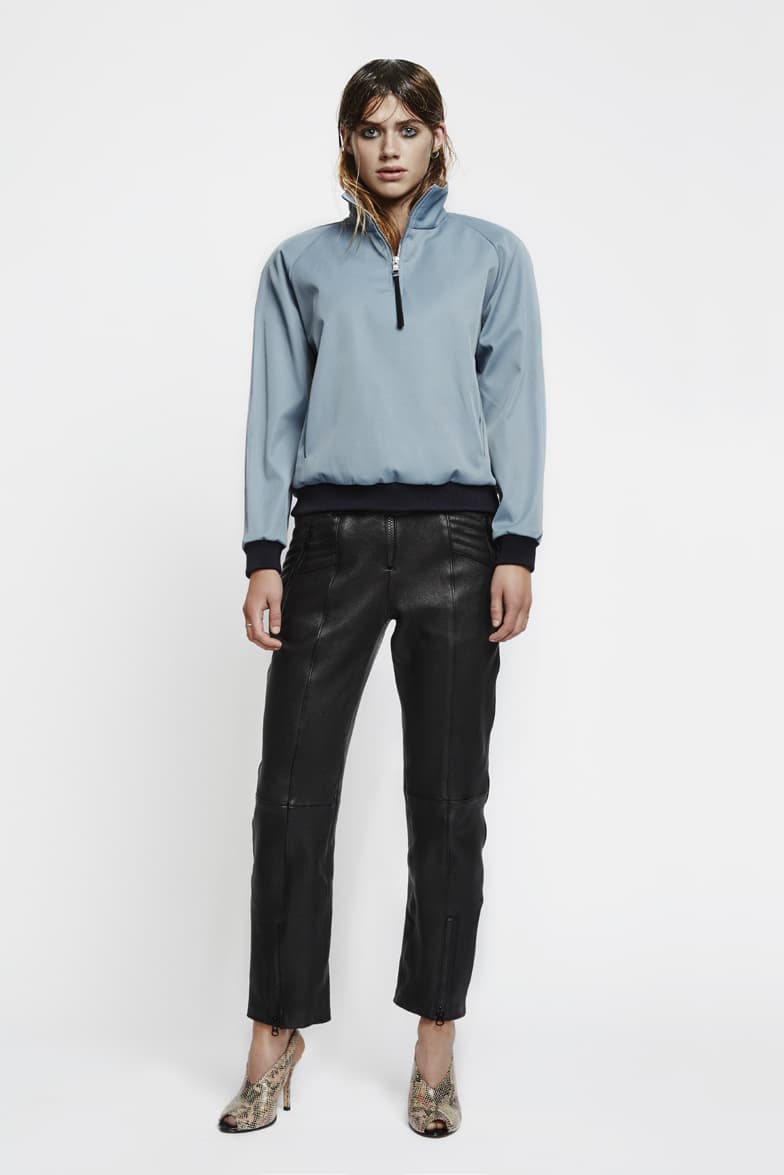 21 of 29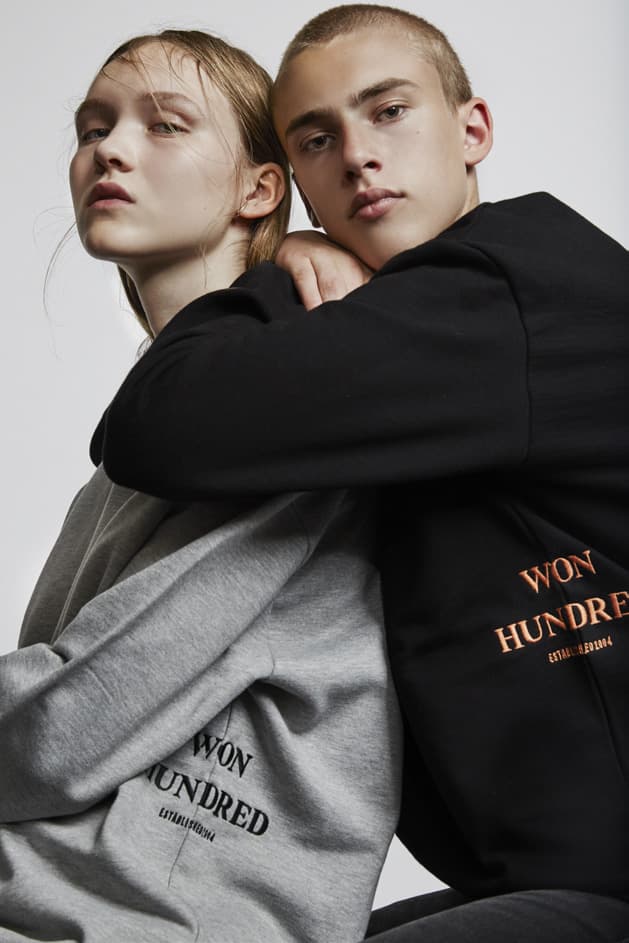 22 of 29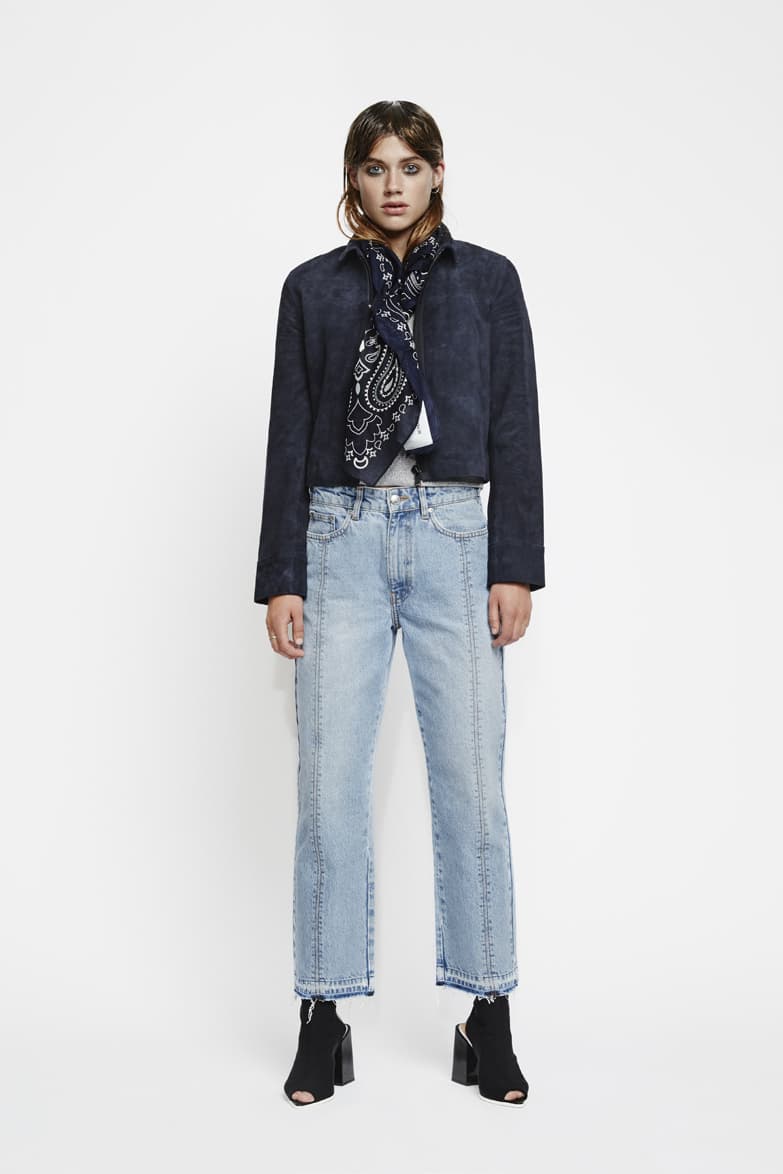 23 of 29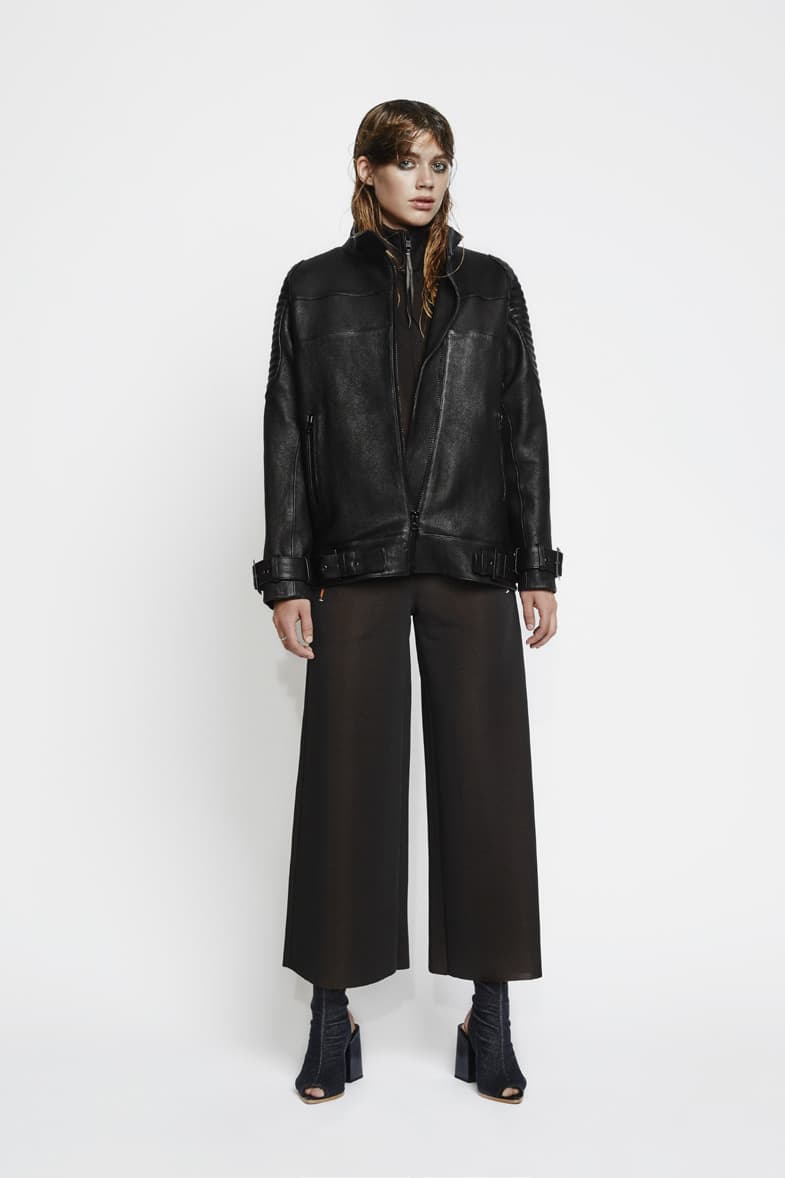 24 of 29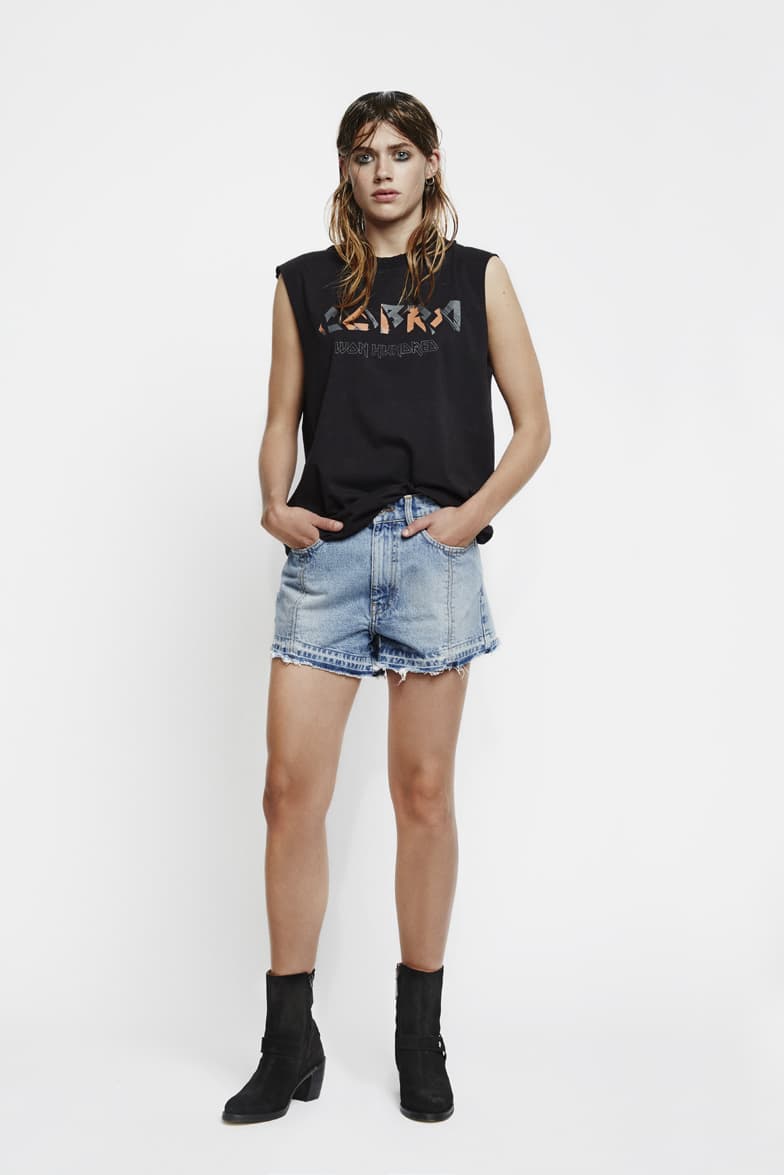 25 of 29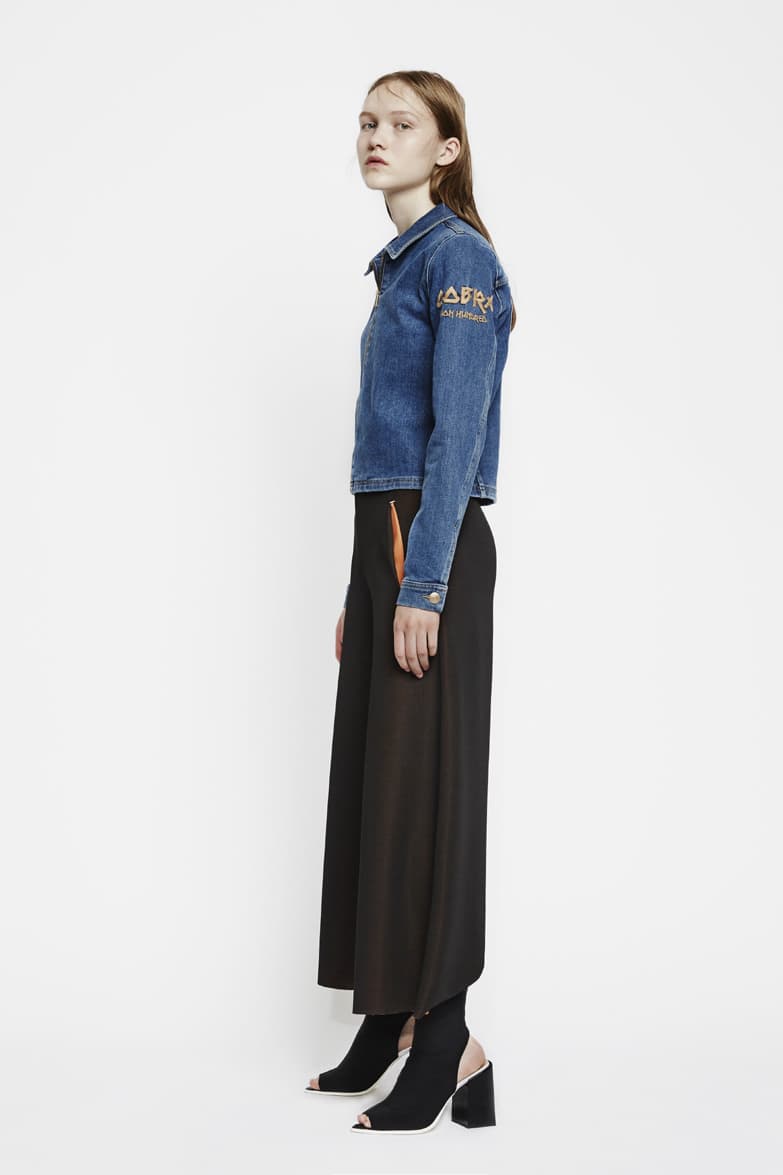 26 of 29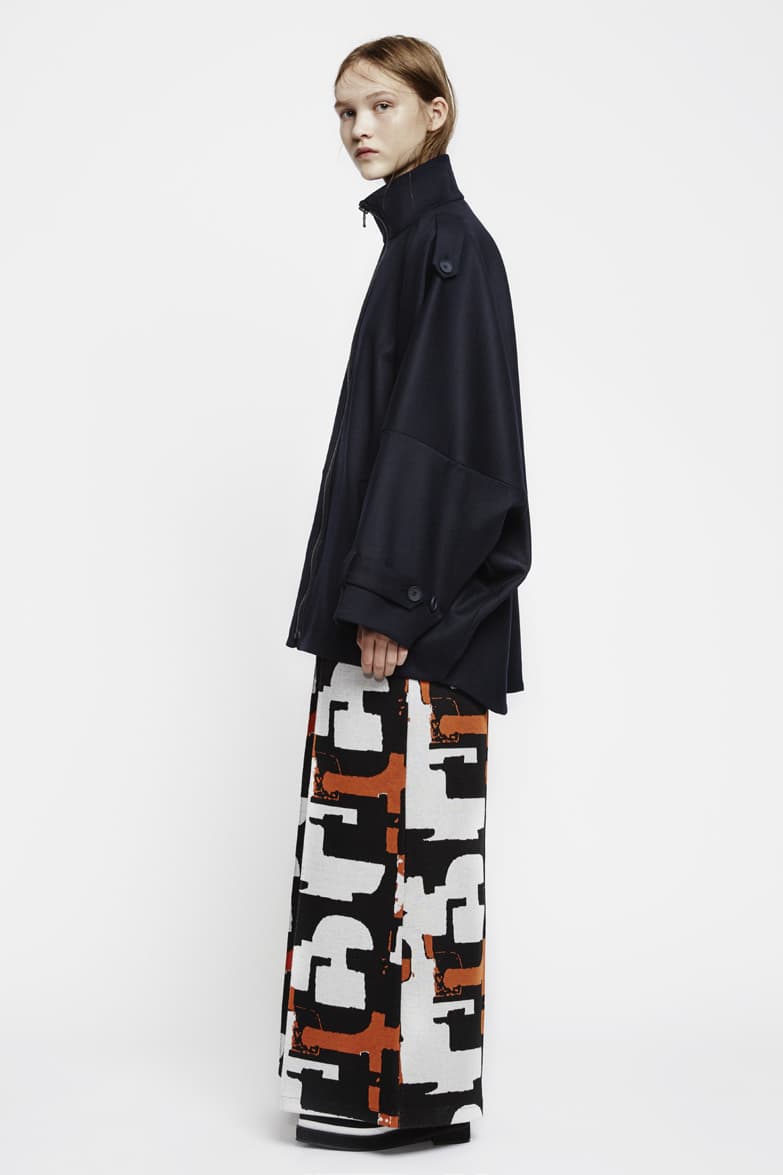 27 of 29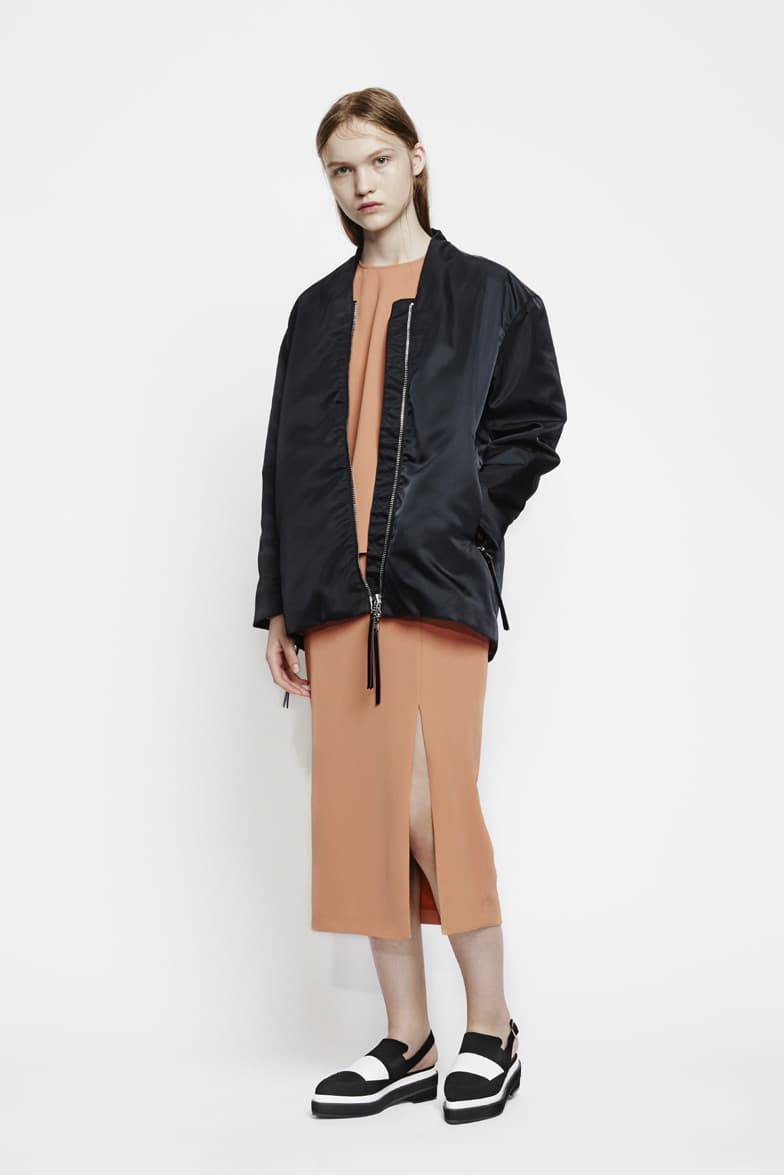 28 of 29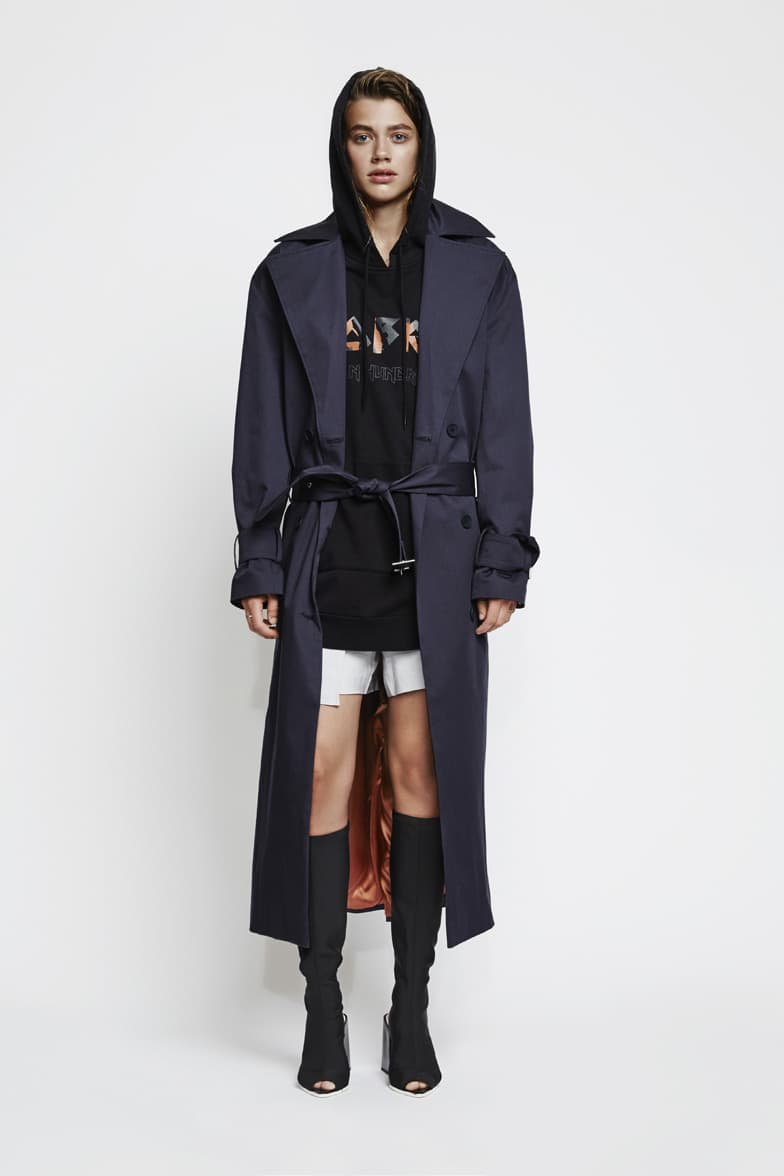 29 of 29
Fashion
Won Hundred Errs Unisex With Rock 'N' Roll 2017 Spring/Summer Collection
Art and music fuse to hard-edged degree.
Won Hundred Errs Unisex With Rock 'N' Roll 2017 Spring/Summer Collection
Art and music fuse to hard-edged degree.
For Spring/Summer 2017, Nikolaj Nielsen set out to honor the Cobra art era of the 1950s — "free expression and experimental complexity" offers a unisex lens to his Won Hundred designs.
Nielsen credits Metallica drummer Lars Ulrich's own artwork collection from the Cobra period, and the fusion of those paintings along with rock 'n' roll are translated onto this new collection. The word Cobra is literally imprinted throughout in Iron Maiden-inspired text. Distressing is ubiquitous on torn dresses and knit tops combined with leather biker jackets, oversized bombers and frayed denim. Silhouettes get exaggerated to punk degree and toe the line between masculine and feminine. Browse the gallery above, and shop at Won Hundred.