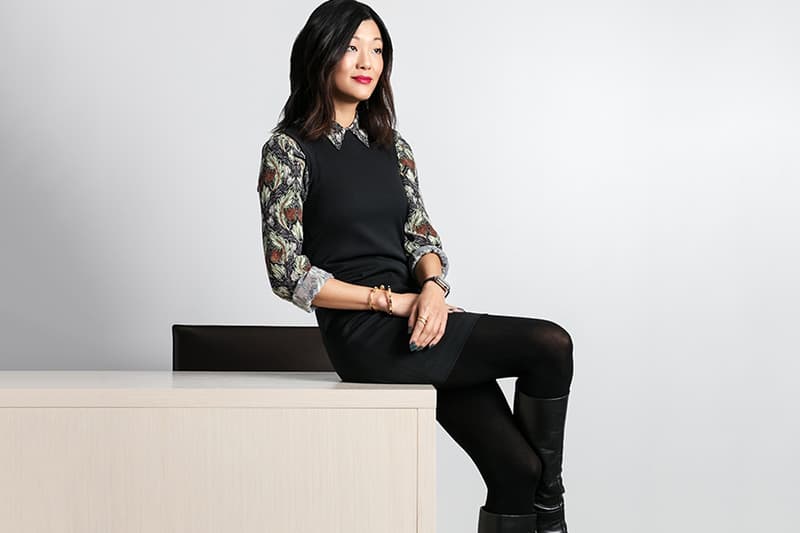 Beauty
Allure's New Editor In Chief Is Committed to Showcasing Diversity and Fresh Digital Content
Michelle Lee shares her vision for the cult-favorite beauty bible.
Allure's New Editor In Chief Is Committed to Showcasing Diversity and Fresh Digital Content
Michelle Lee shares her vision for the cult-favorite beauty bible.
Last year, Michelle Lee stepped into the position of editor in chief for renowned beauty bible, Allure, where she had migrated from her previous role as editor in chief and CMO of Nylon. Replacing Allure's founding editor of 24 years, Linda Wells, Lee has fostered an environment of absolute transparency that reflects her new vision for the cult-favorite fashion publication. When asked about what she hopes to achieve in her new role, Lee emphasizes the importance of progressing with the multitude of changes that the realm of beauty has witnessed over the past 25 years. "I had been a huge fan of Allure, but looking at the past 25 years, beauty has changed so much with the Internet, with YouTube, with social media, with everything," she says. Lee also adds, "Diversity is also very big for me. Growing up, I remember being really frustrated when I'd read about how to put on eyeshadow and think, 'That doesn't really apply to me.'" You can check out an excerpt from the interview below, and can head to Adweek to read the full feature.
How does Allure.com compete digitally when there's so much content being created by bloggers and vloggers?
I probably have this conversation about once a week. Where I think a lot of brands have gone wrong is to try to compete with YouTube. You can't compete with YouTube! It's a completely futile fight. What I do think is smarter, though, is to partner with them. We very actively are looking at different vloggers and influencers who we feel are on brand with us.

At Nylon, in addition to being editor in chief, you oversaw branded content as CMO. Do you have a hand in the business side at Allure?
I'm personally very excited about branded content. It's a whole other way for editors to be able to flex their creative muscle. I always say to people, too, that as an editor, you want anything surrounding your own editorial content to be the best it possibly can be. If you're creating amazing content but there are terrible ads next to it, it makes everything look bad. So here at Allure, I'm not technically a marketing person, but because of my background, I like involving myself in that.
Photographer

Chris Loupos/Adweek
Share this article