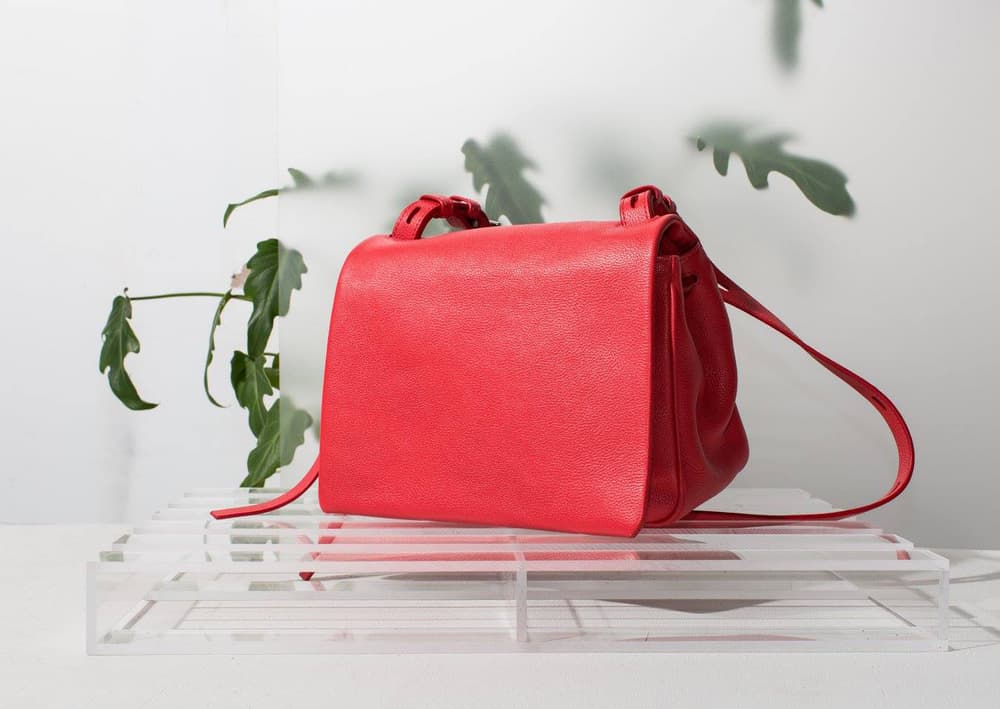 1 of 13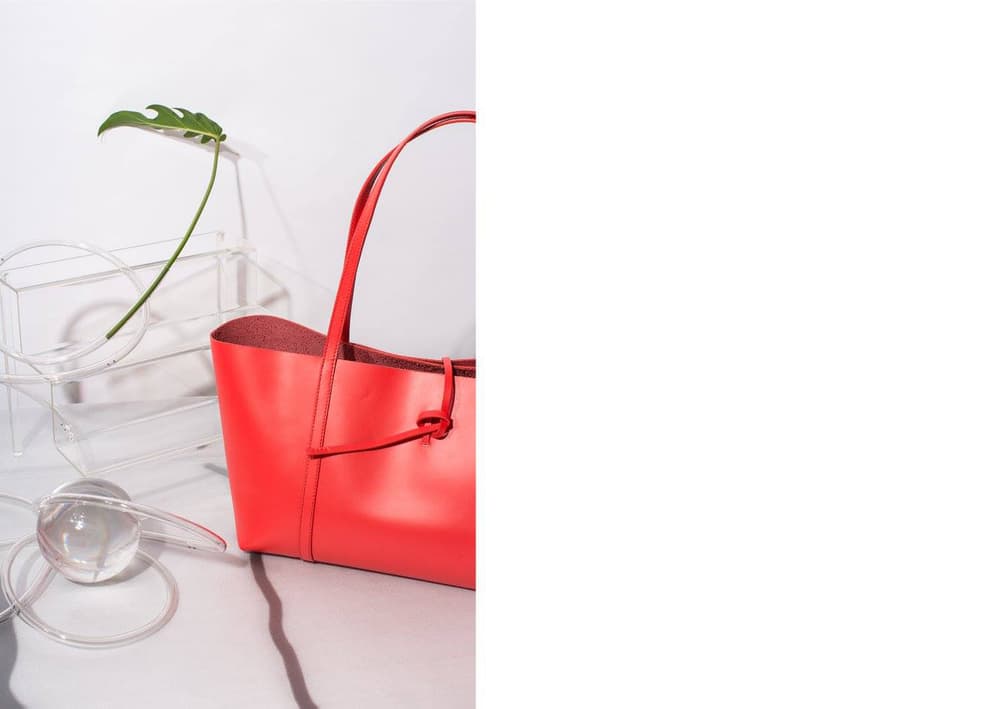 2 of 13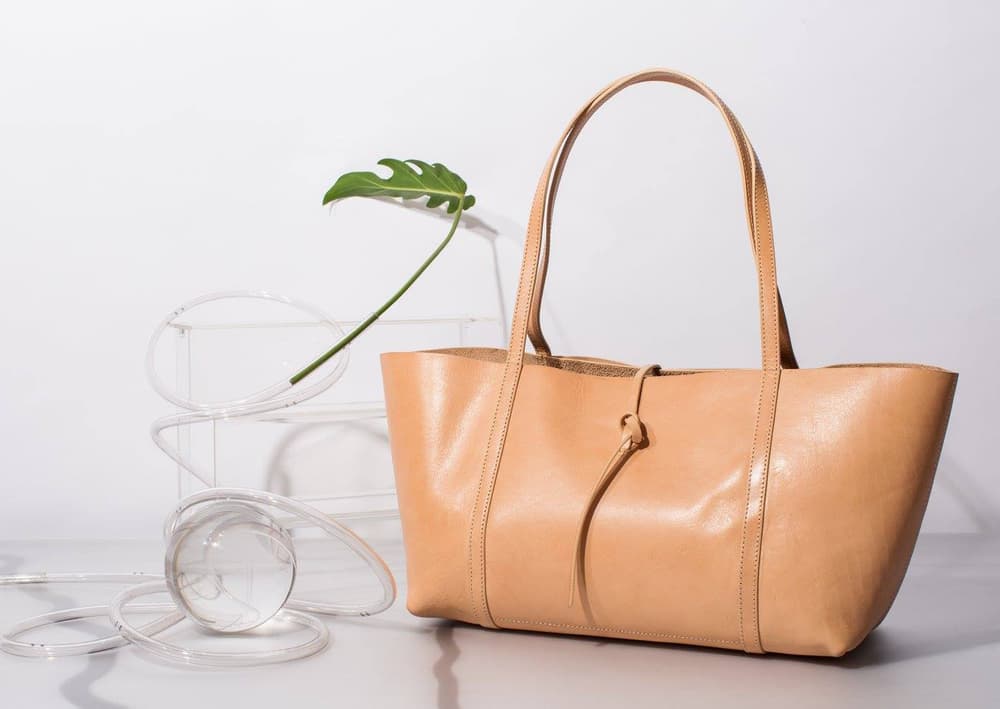 3 of 13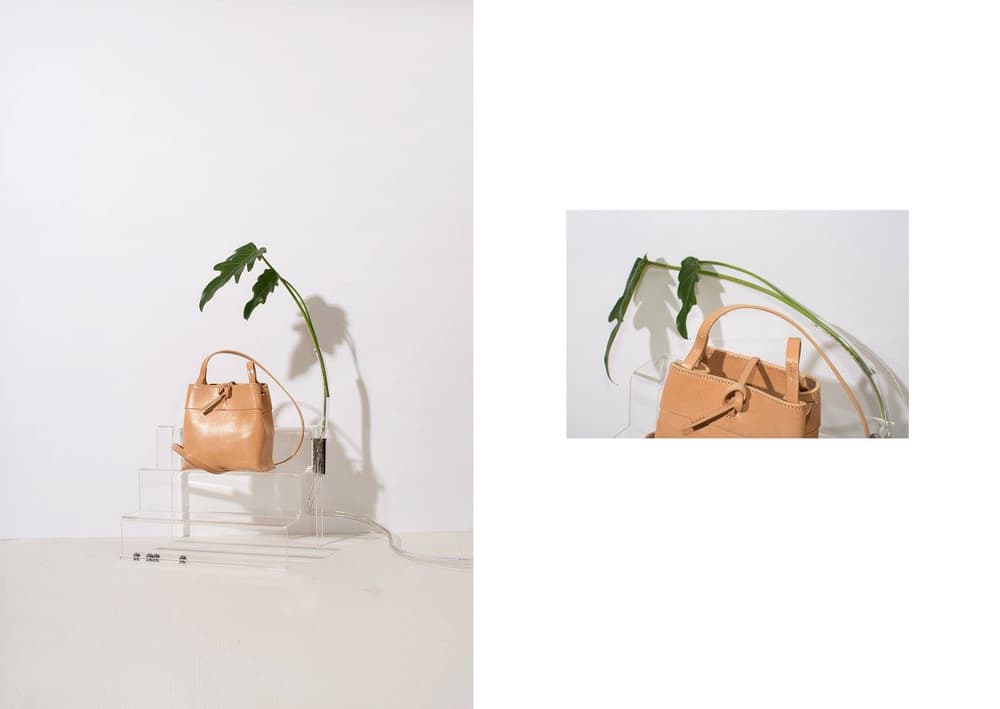 4 of 13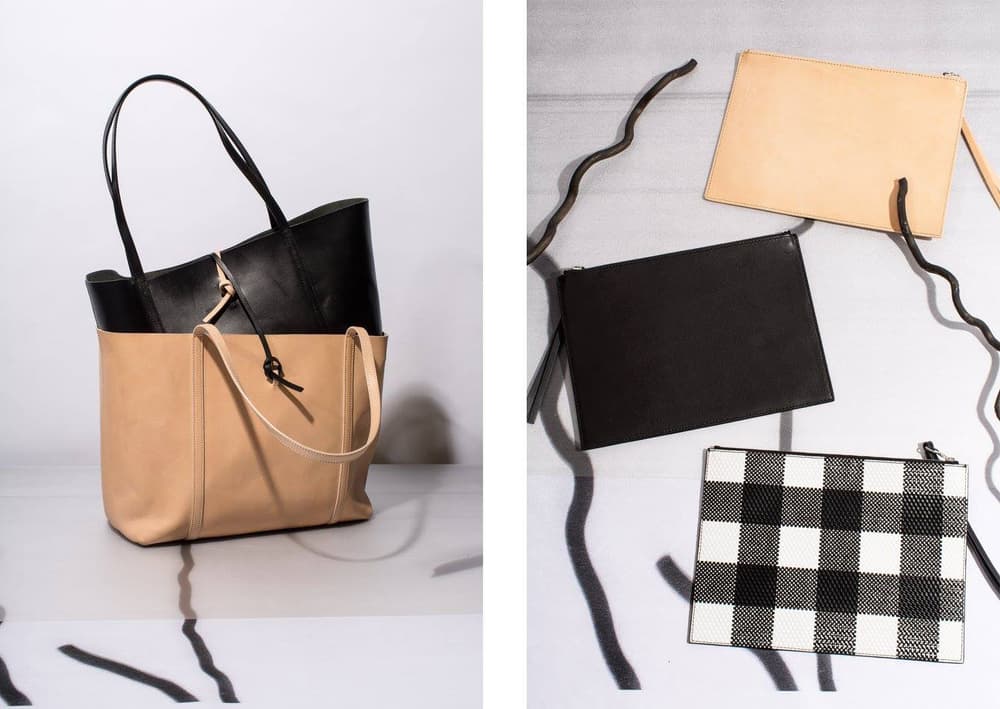 5 of 13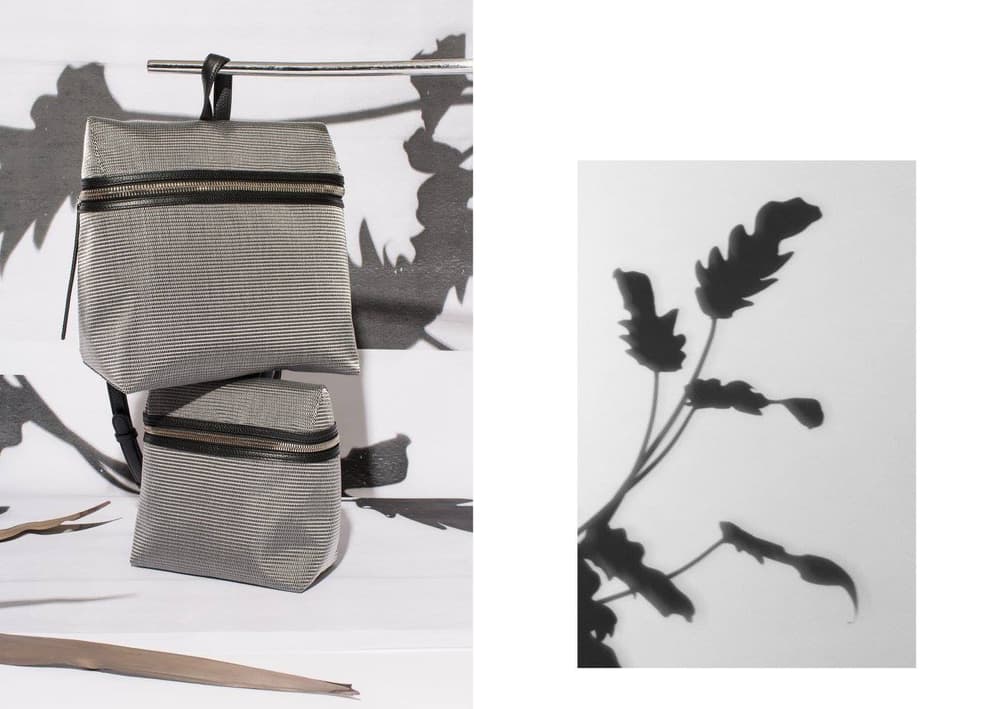 6 of 13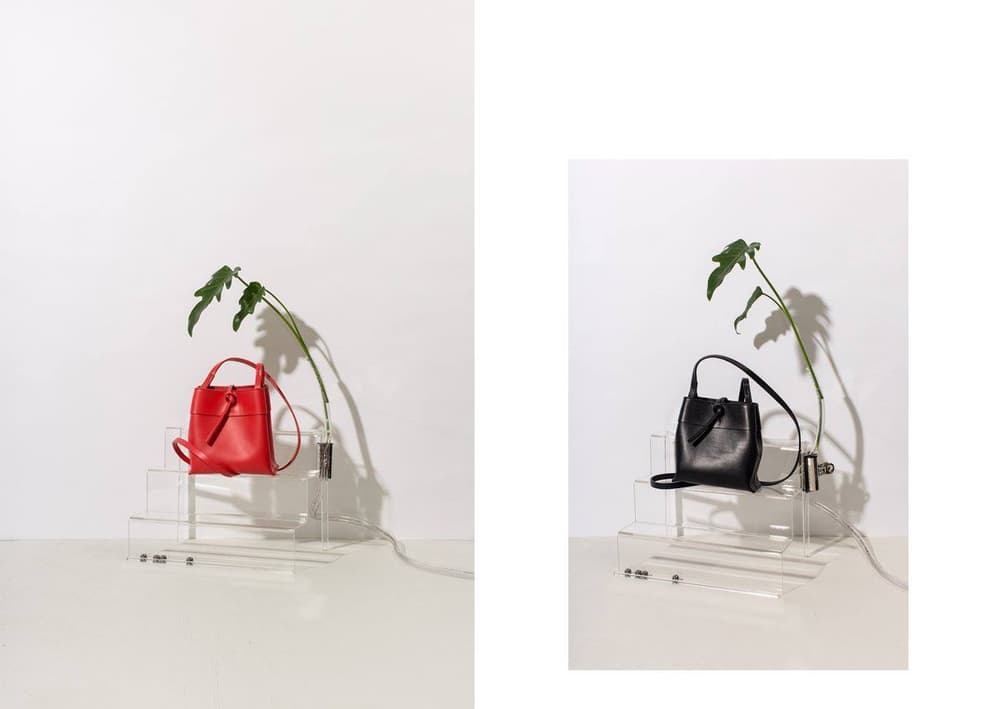 7 of 13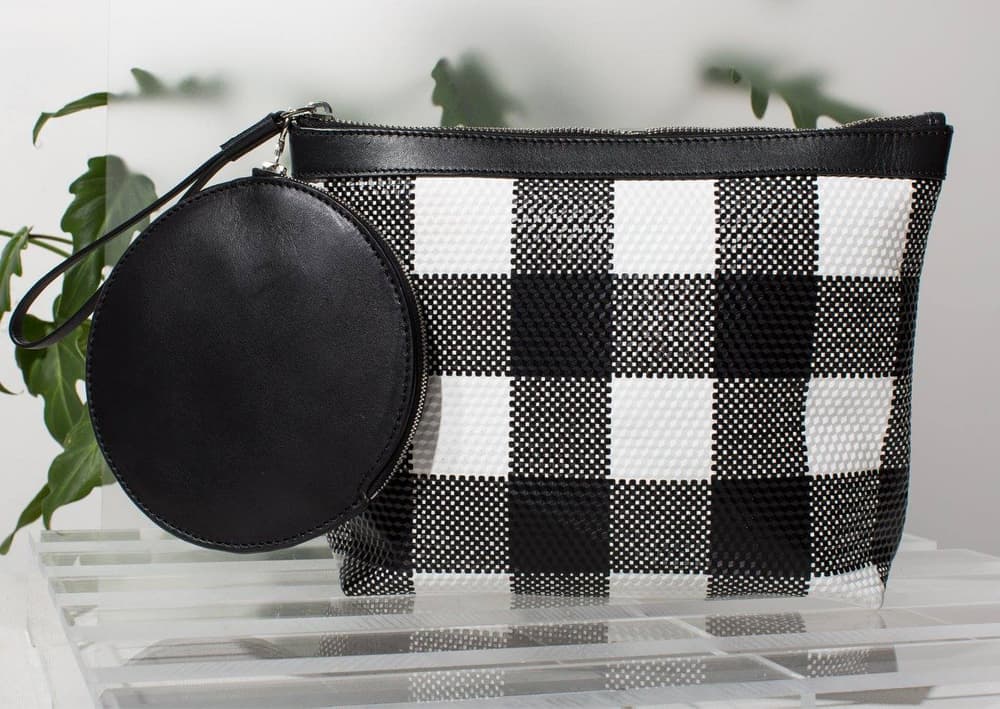 8 of 13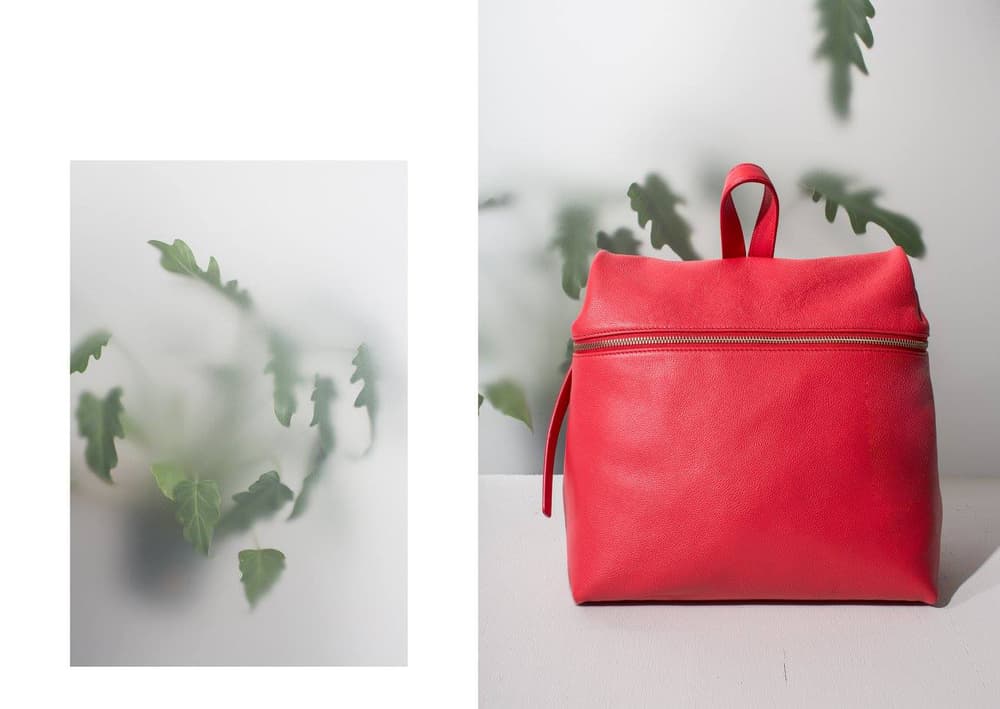 9 of 13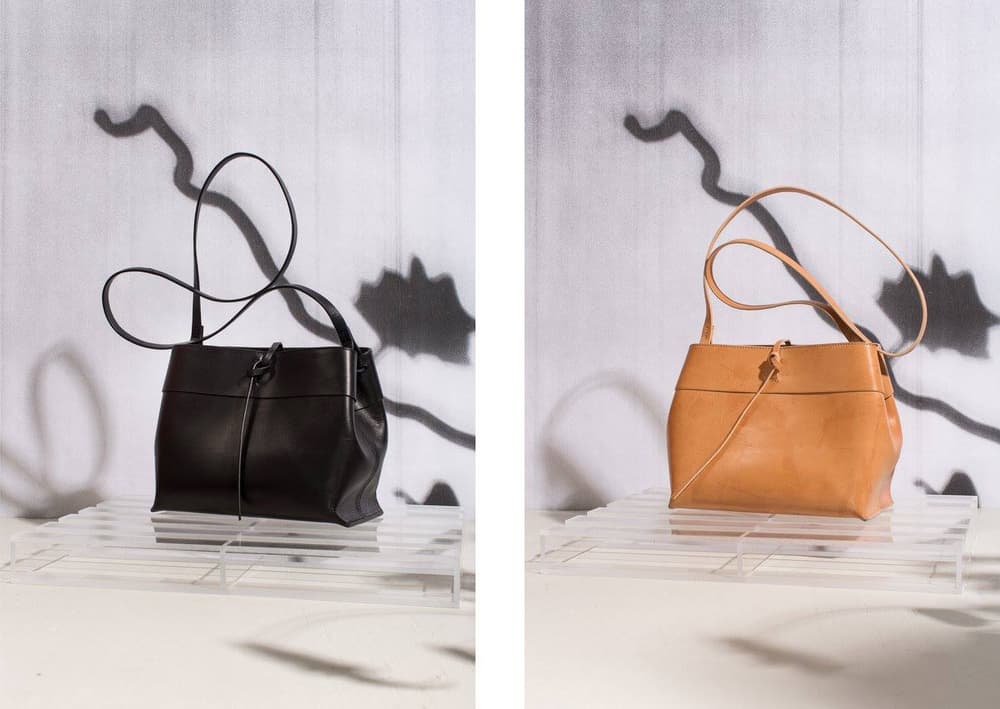 10 of 13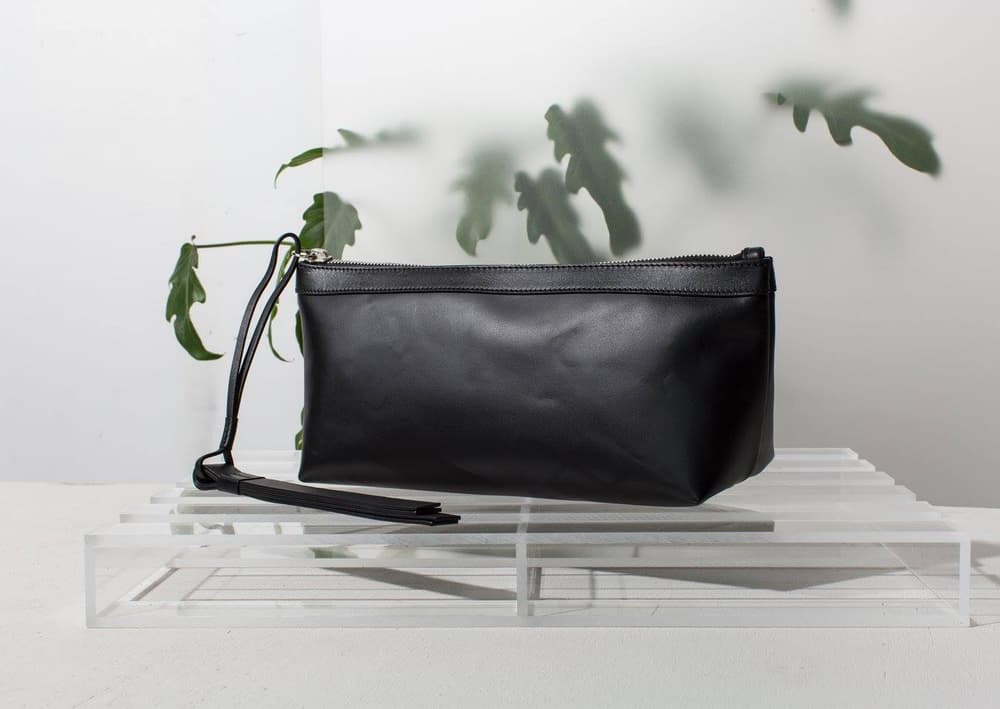 11 of 13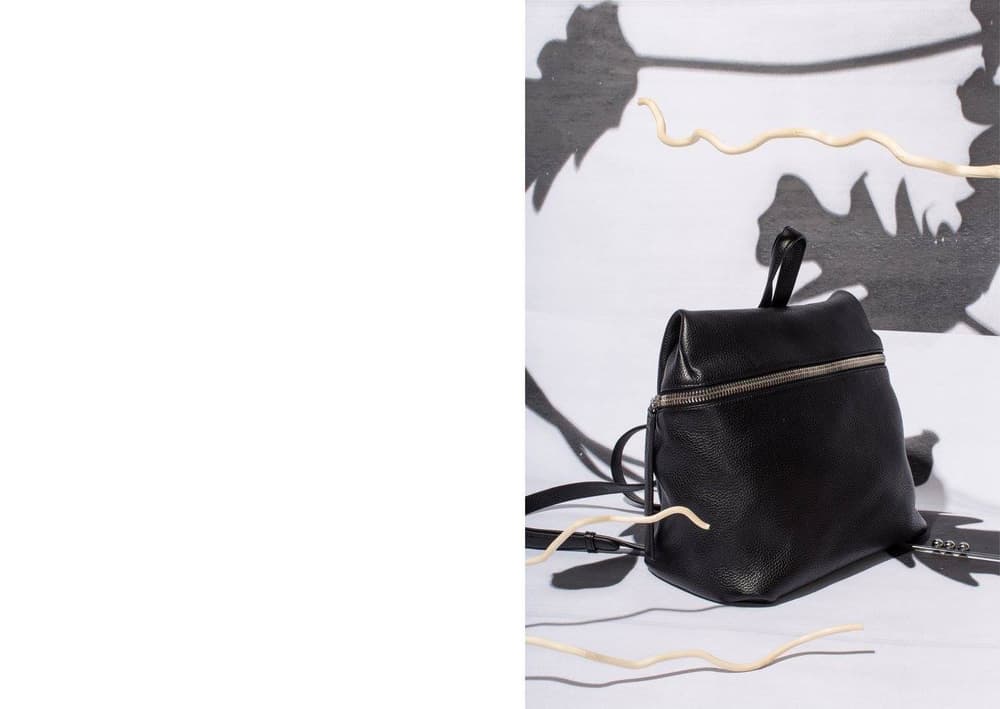 12 of 13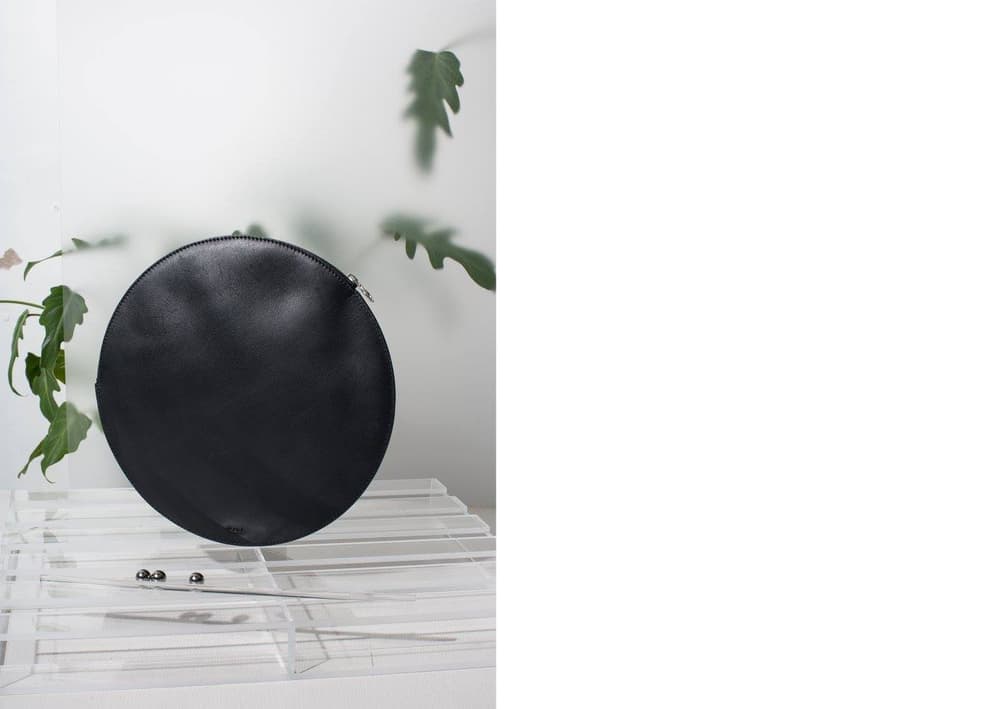 13 of 13
Fashion
KARA's Sarah Law Is the Bag Designer That You Need to Know
The NYC-based designer shares her no bullshit attitude and favorite karaoke jams.
KARA's Sarah Law Is the Bag Designer That You Need to Know
The NYC-based designer shares her no bullshit attitude and favorite karaoke jams.
By now, you've probably come across a KARA bag on the streets or in a boutique alongside other It brands. The NYC-based label's black leather backpack is its signature model – the silhouette is constructed with supple pebble leather, employing a distinctly minimalist aesthetic that runs across the label's entire roster of goods. A sleek exposed silver-tone zip closure extends across the brody proper, further accentuating the piece's streamlined makeup. Designing bags that she would use herself, KARA's founding designer Sarah Law personifies the timeless pursuit of fusing form and function. Keeping in mind an active, urban lifestyle, the Hong Kong-raised creative takes a very straight-forward approach to both her personal and professional philosophy – no bullshit allowed.
After graduating in 2008 from Parson's The New School for Design in New York and Paris with a nomination for 'Designer of the Year,' Sarah worked at Gap designing women's accessories before launching her own line in 2012. Derived from the Japanese word 'Karaoke,' which means 'Empty Orchestra,' KARA is an exploration of curiosity and creativity. Fast forward to today and she is now part of the CFDA's prestigious Incubator program and is stocked at iconic retailers such as Opening Ceremony, Barneys, Harvey Nichols, and Lane Crawford, just to name a few. Having recently debuted its 2016 spring/summer collection, KARA showcases its hallmark quirky vision of sleek modernity and proves once again that it is a brand that demands our attention. We recently got a chance to ask Sarah about what drives her, what her KARA dream girl is like and of course, what her favorite karaoke jams are. Check out the full interview below and find out why Sarah Law is the bag designer that you need to know.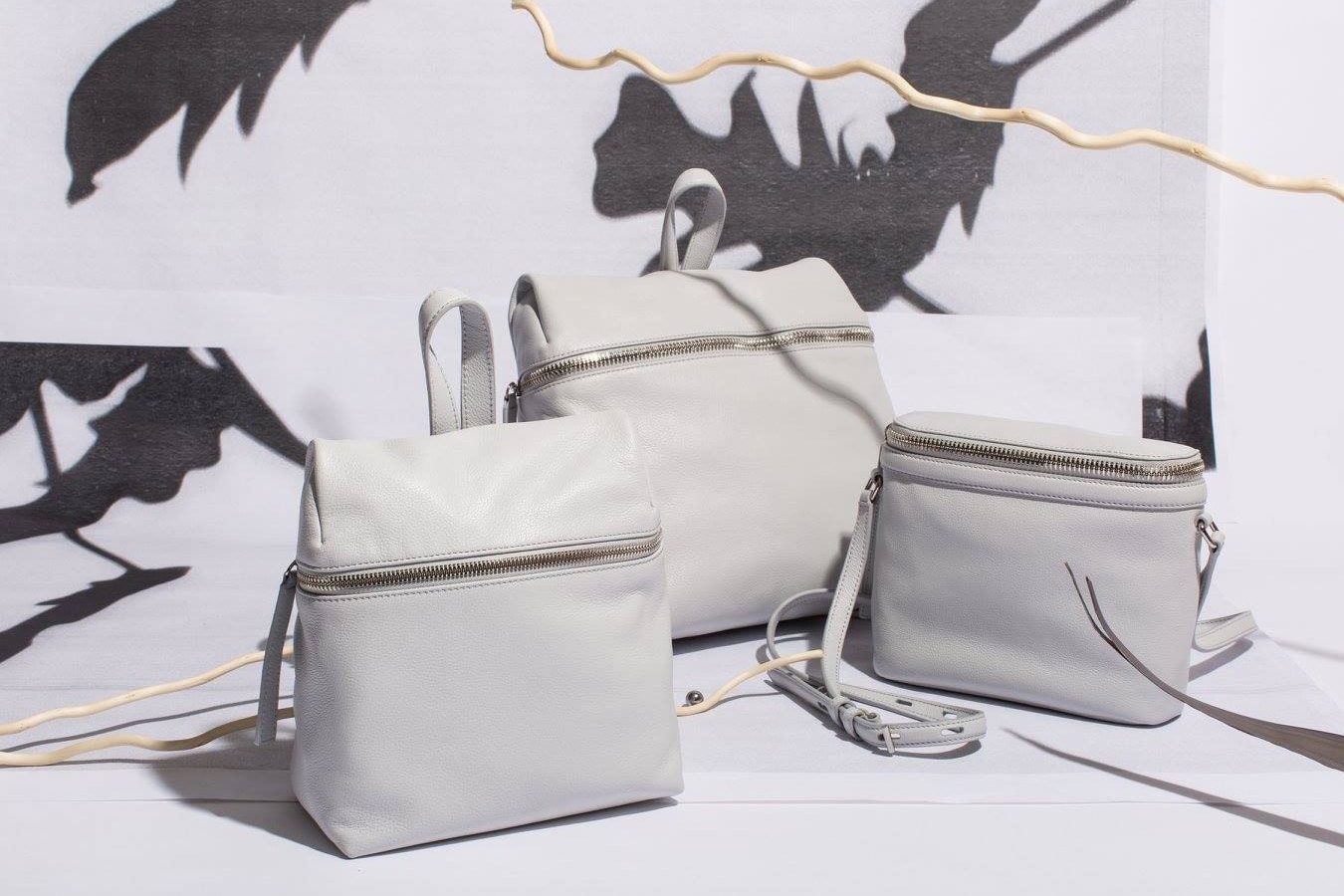 You're currently in the CFDA Fashion Incubator program. How has this contributed to your growth both professionally and personally?
I started the company on my own in my apartment and was selected for the incubator a month before I launched KARA. No one ever tells you how isolating it can be to start a business. I don't think it's healthy to be alone so much. Being around people, the other designers in the program and building a team (now we are seven) has literally, changed my life! The CFDA has also been a wonderful introduction to the fashion industry in New York. It's a community made up of some real characters and everyone, I mean EVERYONE, can teach you something.
How would you describe the philosophy of KARA?
I read this Diane Von Furstenberg interview recently, where she said she worked hard everyday to practice the religion of honesty. I thought that was a funny thing to say, probably because it's true. I find a lot of people looking for something simple, straight forward, no bullshit. That's how I like to design.
You were raised in Hong Kong and are now based in NYC. Living in some of the world's greatest metropolises, how has this informed your approach to fashion and design?
I live in New York but I am in Hong Kong every two months and Paris every season for sales. From the beginning, I've thought of building a brand in a global way. For example, I picked the name KARA because it is easy to pronounce in many languages and karaoke happens all over the world. In some ways, borders and geographical boundaries are not important and in others, they are very real. I like to keep that in mind.
You worked with Jenna Bouma, who is one of the most talked-about stick 'n' poke artists at the moment, on a hand-drawn 2016 calendar. How did this collaboration come about
and how do the two of you align as artists?
Instead of the typical end-of-year holiday card, I decided that KARA would have a pin-up calendar. This year, we worked with Jenna and last year, I worked with my friend Monica Kim Garza. I don't know how to explain it but there is something incredibly fun and freeing about women who draw naked women. The calendar sits on my desk and it gives me a laugh every time. One of my girls met her at an opening last year and another one wanted a tattoo from her so she seemed like a great choice. Jenna is the ultimate KARA dream girl: doing her own thing and doing it well.
The minimalism and functionality of KARA's designs stem from an approach defined by your creation of bags that you would use yourself. What specific elements from your everyday life do you incorporate into your designs?
I'm probably one of the laziest people you'll ever meet – half the time I'd rather wear a hat than take a shower. The thought of putting together an "outfit" makes me want to die and there's nothing worse than wearing something that makes you uncomfortable. With KARA, I'm always trying to find this balance of something that stays on your mind but doesn't dominate the conversation. This is corny as hell but I think you should be your best feature, not the things you buy.
You started the BYOB by KARA series with Opening Ceremony. What is the process like when working with collaborators on new designs, and what is the most rewarding thing about the project?
I pick people that I find interesting, learn a bit about their personality and lifestyle, then make something to match. Honestly, the best part is making shit you don't have to sell and meeting new people.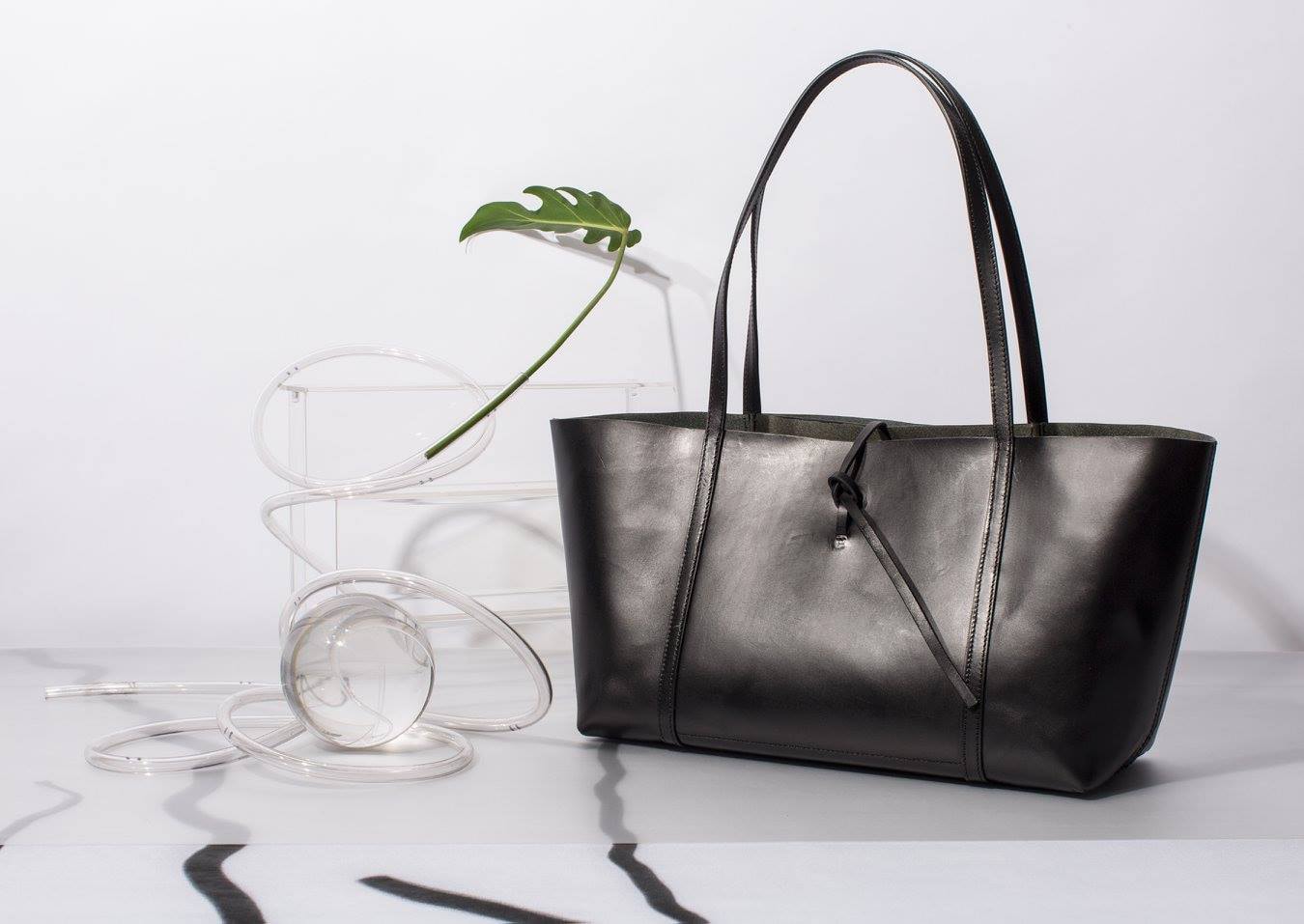 Can you tell us a bit more about goodshop.pe and how that ties in to KARA's aesthetic and identity?
I started the blog when I had my first job at Gap, designing accessories and researching concept for the team. On a daily basis, I was saving so many images and I wanted a place to document the collection. I'm always surprised when people mention they look at it because it's very personal and random, things that I like or find funny. Nothing big, just in the moment. I treat KARA the same way. It might not be interesting to everyone and it probably won't last forever and that's fine.
Who inspires you the most?
My parents, my brother and the girls I work with.
What would you say to aspiring young designers?
Words to live by! From Pam: "Fight for what you believe in, even if you know it's wrong and you're definitely gonna lose."
Since KARA is derived from the Japanese word 'karaoke,' what is your favourite karaoke jam?
You know, I was really into making innocent bystanders sing duets with me like KC and Jojo's "All My Life" or Mariah and Whitney's "When you Believe." But I think this year, I will devote myself to Robert Palmer.
What can we expect to see from KARA in the future?
We are really excited about our new site launching this March and an Ace Hotel collaboration coming out in late spring!
Share this article