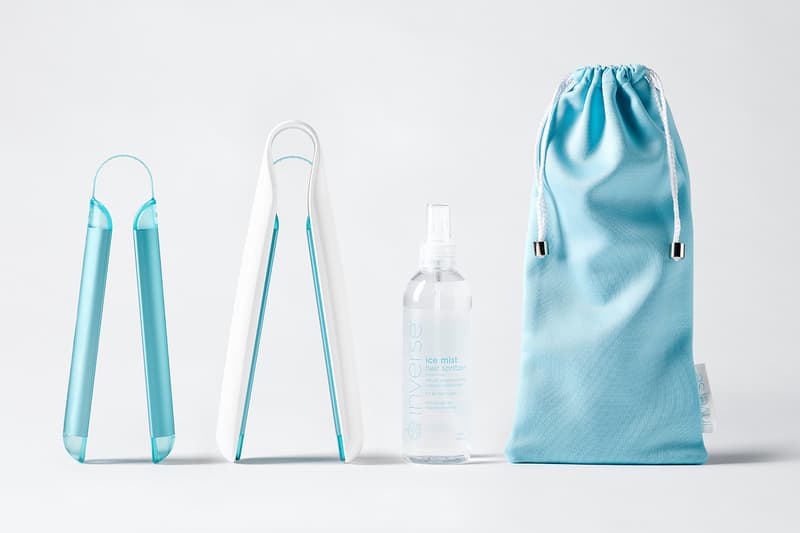 Beauty
This Sub-Zero Flat Iron Is About to Change Your Hair Game
Is this the end of heat-damaged hair?
This Sub-Zero Flat Iron Is About to Change Your Hair Game
Is this the end of heat-damaged hair?
If you're one to straighten your hair regularly, you may be familiar with the frayed damage that comes hand in hand with applying high heat to your locks. Although an alternative to heat treatment seems unheard of, a New Zealand-based hair stylist has developed the Inverse Conditioning system, which reconfigures the classic flat iron with sub-zero temperatures. According to Inverse, frigid conditions "seal the hair cuticle, delivering hydration and a glossy finish." The apparatus itself functions much like any regular cordless flat iron – the frozen plates clamp down on sections of your hair as you drag downwards. As David Roe, founder of Inverse, describes the Conditioning System on wet hair:
"Towel-dry hair after cleansing, and spritz it with Inverse Ice Mist, a leave-in conditioner that preps hair for the treatment. Next, pass your hair through the system's Ice Cores in sections from roots to tips. (The plates will stay cold for about 30 minutes.) Finish by styling as usual, but if possible, resist the urge to reach for your blow-dryer."
Although we have yet to try the sub-zero flat iron, the concept is quite revolutionary in terms of hair styling options. After all, if there's anything we can do to combat further hair damage, we're all ears. What do you think about the Inverse iron, would you give it a go? Let us know what you think in the comments below, and head over to Inverse's website to learn more.
Share this article