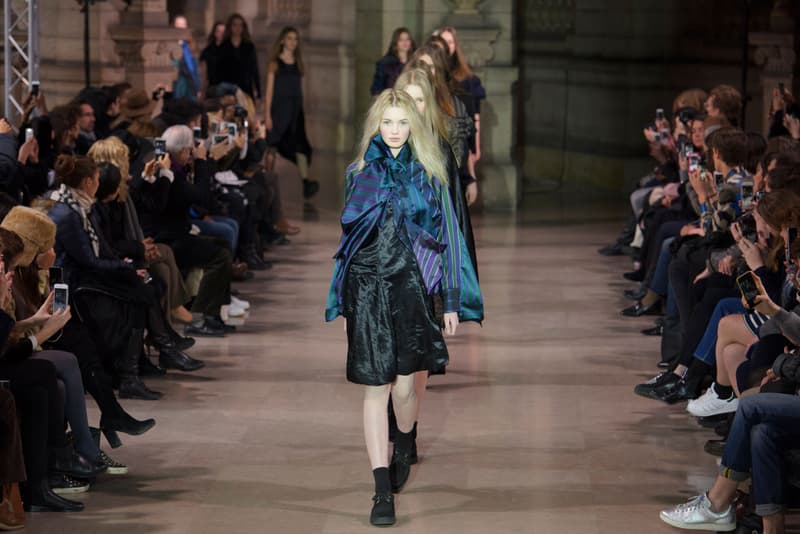 Fashion
Fashion Saw Dismal Improvement for Diversity on 2016 Fall Runways
These issues need addressing. Now.
Fashion Saw Dismal Improvement for Diversity on 2016 Fall Runways
These issues need addressing. Now.
For the umpteenth year in a row, fashion as a whole failed to deliver much diversity during the past 2016 fall season. According to a new report, only a staggering 25 percent of the 8,727 models casted in 312 shows in New York, London, Paris and Milan were models of color. The study says that it's a slight increase from Spring 2016 and Fall 2015, which were 22 percent and 20 percent respectively. Keyword: slight.
This was not for lack of effort on the part of a few designers, however. Among the major global fashion weeks, New York was the most racially diverse with the help of Kanye West, whose cast was made up of entirely of models of color, and Zac Posen, who casted 87 percent non-white models. On the other end of the spectrum were Junya Watanabe, Moon Young Hee and COMME des GARÇONS. For the rest of the cities, Milan ranked low (19.7 percent), with London marginally behind as the only city to see a one-percent decrease in diversity (19.9 percent) from the previous season.
Unfortunately, race wasn't the only department that was lacking representation. The international runways saw eight transgender models compared to five in the previous season and five aged models compared to a prior 11. Plus-sized models were the least accounted for with a decrease from 14 during 2016 spring to six in 2016 fall.
You can read the full report at The Fashion Spot. In the meantime, here's to hoping for better next year.