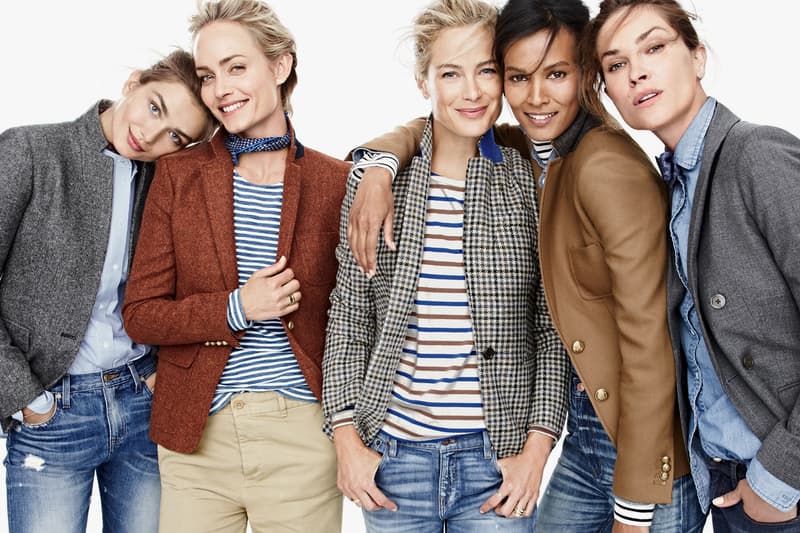 Fashion
J.Crew Is Being Sued over Misleading Price Discounts on Its Webstore
Is that sweater really 30% off, though?
J.Crew Is Being Sued over Misleading Price Discounts on Its Webstore
Is that sweater really 30% off, though?
Have you ever wondered how J.Crew.com always seems to be having a sale? One online shopper has wondered just that and as a result, is now attempting to sue the American retailer. This past Tuesday, Joseph A. D'Aversa filed a complaint in New York federal court that accuses the retailer of constantly discounting a selection of its cloths and inherently, creating a deceptive facade for its prices. Each item on J.Crew Factory's site has two prices: one "valued at" price and another lower amount that is "your price." As an attempt to prove his suspicions, D'Aversa bought two sweaters on J.Crew Factory's site at 30% off the "valued at" pricing. Following his purchase, he kept an eye on the site and as he did, he watched the sweaters move from "30% off" to "50% off" and then back to "30% off." As he discovered, the price never actually approaches the supposed "valued at" cost.
Asserting that J.Crew's "valued at" pricing is unpredictable and groundless, he has put forward the motion that J.Crew's discounts are grossly misleading. The complaint reads, "Because defendants' purported sale prices never end, but rather continue on a daily basis and are available anytime a customer visits the website, they are not actually discounted or sale prices at all, but rather constitute the everyday, regular prices of the items." Although these two "valued at" and "compare at" price-related strategies have been prevalent among retailers for awhile, customers are definitely starting to catch on. Customers sued T.J. Maxx over deceiving price tags last July and Michael Kors settled a class action lawsuit over similar accusations last June. Other brands who are also facing alleged misleading price discounts include DSW, Guess, Kohl's and Burberry. Stay tuned here for more details as the case unfolds.