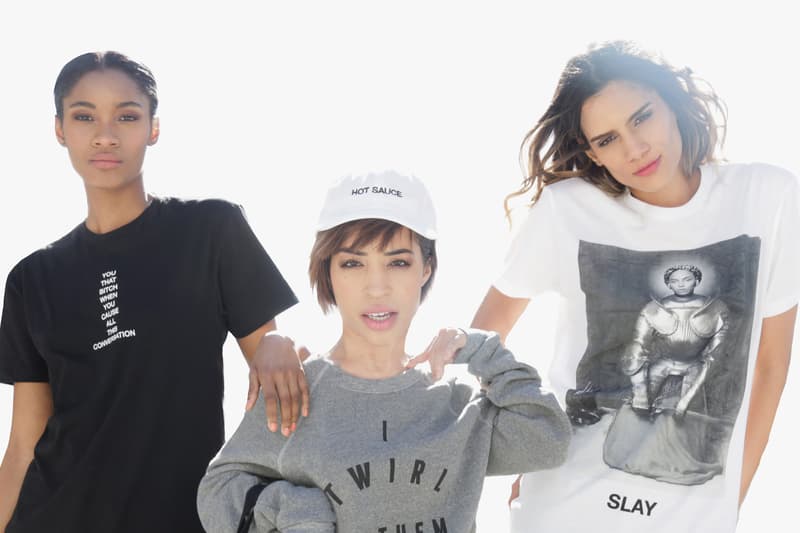 Jillian Mercado Stars in New Beyoncé Apparel Campaign
Smack it.
Challenging perceptions of conventional beauty is Queen Bey's latest apparel campaign starring model Jillian Mercado, who has muscular dystrophy. Modeling a range of clothing emblazoned with lyrics such as "Fresher Than You," "Slay," "Smack It" and "I Twirl On Them Haters," Mercado embodies the voice of a generation with her powerful message. Having already been featured in a Diesel campaign, Mercado has since been signed to IMG and has appeared in projects with Nordstrom and CR Fashion Book.
Already challenging norms and pushing boundaries in an unprecedented way, Mercado has said that she hopes to change the fashion industry with her modeling career. "I feel like the modeling industry has been stuck on this one notion of perfection. But we are all human, everyone has flaws and it's refreshing when you can relate to someone in an ad," Mercado told Racked in 2014. "Sometimes these advertising and campaigns feel so distant because you don't look like the models and they feel far away, it's a fantasy so you don't know why you'd even buy the clothes." You can shop the collection now at Beyoncé's webstore and can see more from the campaign below.
Share this article