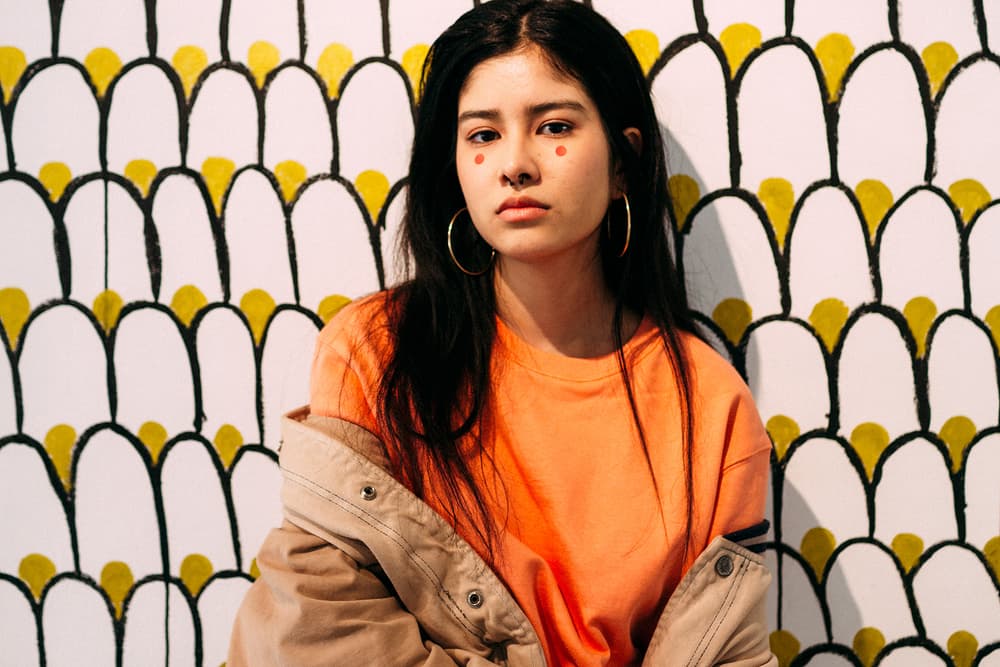 1 of 3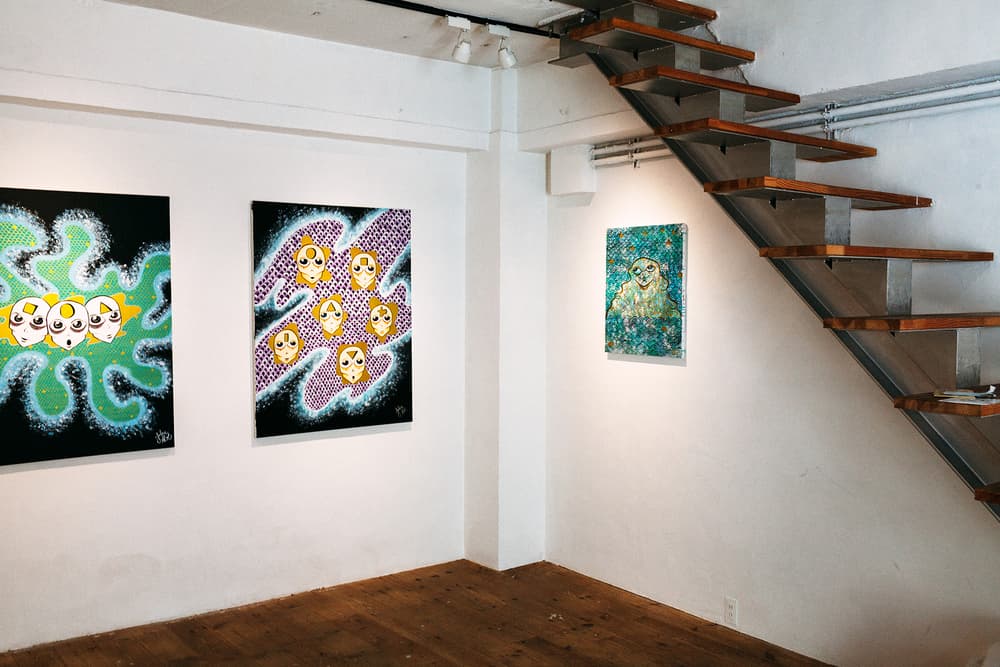 2 of 3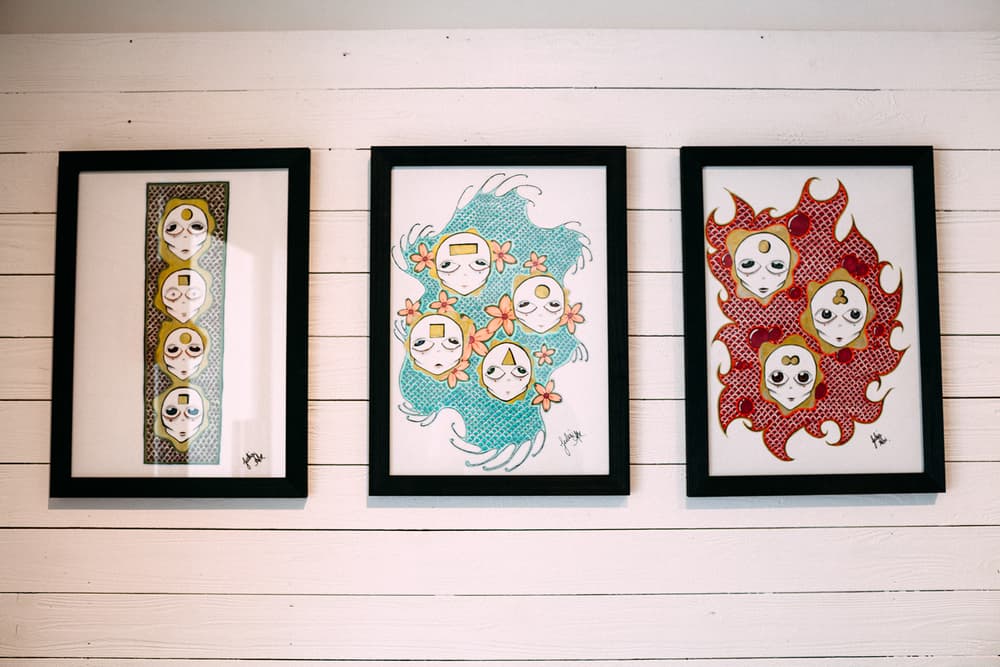 3 of 3
Culture
Julia Abe Explores Human Relationships in Her First Solo Exhibition "Kyoudai"
The 19-year-old Japanese-Brazilian artist tells us why these works are so important for her.
Julia Abe Explores Human Relationships in Her First Solo Exhibition "Kyoudai"
The 19-year-old Japanese-Brazilian artist tells us why these works are so important for her.
While most 19-year-olds seem to be gridlocked in a constant struggle to find their voices and to explore their personal networks of ideas and beliefs, Julia Abe is already as self-assured as she is worldly. Born in 1996 to a Japanese father and Brazilian mother, Julia was raised in Brazil before she moved to Japan in 2012. As a young creative who was consistently ostracized for her "otherness," she honed that isolation and discovered a passion for drawing and painting during her early years at Yokohama. Since graduation, where she was awarded with a "Best in Art" recognition, Julia has traveled across the world, an experience that has heavily influenced her recent works.
Showing her first solo exhibition at Tokyo's So Gallery presented by Champ Magazine, Julia introduces a collection of unseen drawings and site-specific wall paintings inspired by the captivating individuals that she encountered throughout her year of travel. Entitled "Kyoudai," the works document the essence of relationships and camaraderie that defines the very fabric of human nature. Exploring the concept of connectivity, Julia makes a recurring reference to fish scales that draws parallels to the world as an ocean and the way that we are linked through this existence.
As we catch up with the young artist to learn more about the themes surrounding "Kyoudai," we also learn about her thoughts on friendship and perseverance, as well as how she balances between her practice as both an artist and model. Read the full conversation below.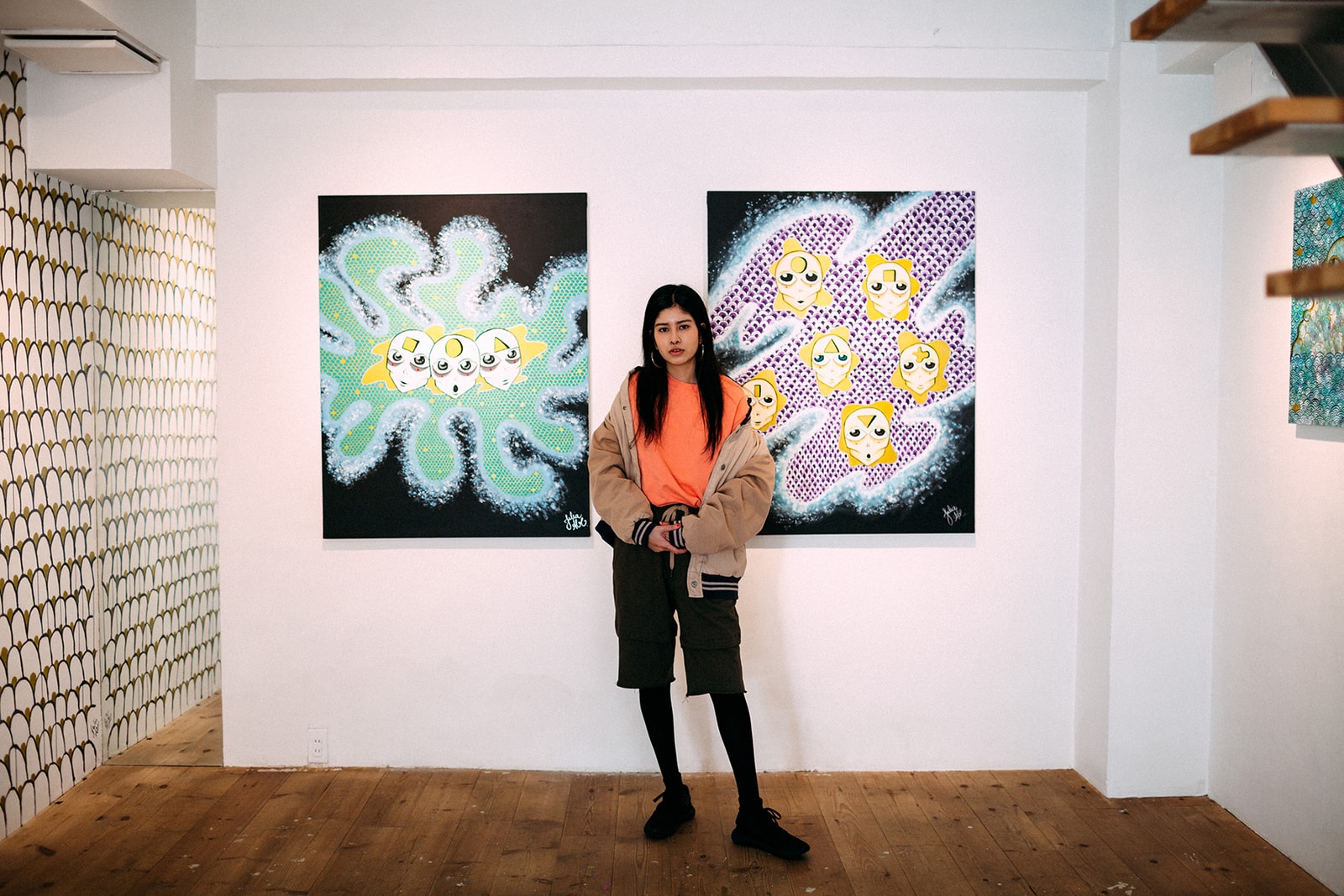 Can you tell us a bit more about your recent "Kyoudai" exhibit and the travels/experiences that inspired these works?
"Kyoudai" is my very first art exhibition and it represents every person that I've met last year in Japan and during my travels. I've felt a special connection with everyone that I've met last year, feeling comfortable enough to call them brothers and sisters (kyoudai means siblings in Japanese).
A lot of your artwork is influenced by ostracization at a young age and the concept of "otherness." How do you visually translate these ideas and themes through your work?
I always make sure that I only draw, paint or create when I'm feeling 100% inspired and focused on translating the idea behind my work. Even though I utilize a lot of details on my artwork, I also like to keep some of the shapes as simple as possible because the main purpose is to translate the idea behind them.
The idea of connectivity is an important element in "Kyoudai." What sort of relationships helped you build on this concept?
I've met a lot of people in the past year and most of them were creative people. I want to work as a creative and with creative people in the future, myself. I've felt like I've learned a lot by watching people with the same interests as me, as they work in their own way, and wanted to incorporate that into my pieces.
As well as being an active artist, you're also a model. How does fashion and art come together for you?
For me, it's all about the message behind the work. As a model and as an artist, my main purpose is to let young people know that faith and dedication along with originality is what pays off.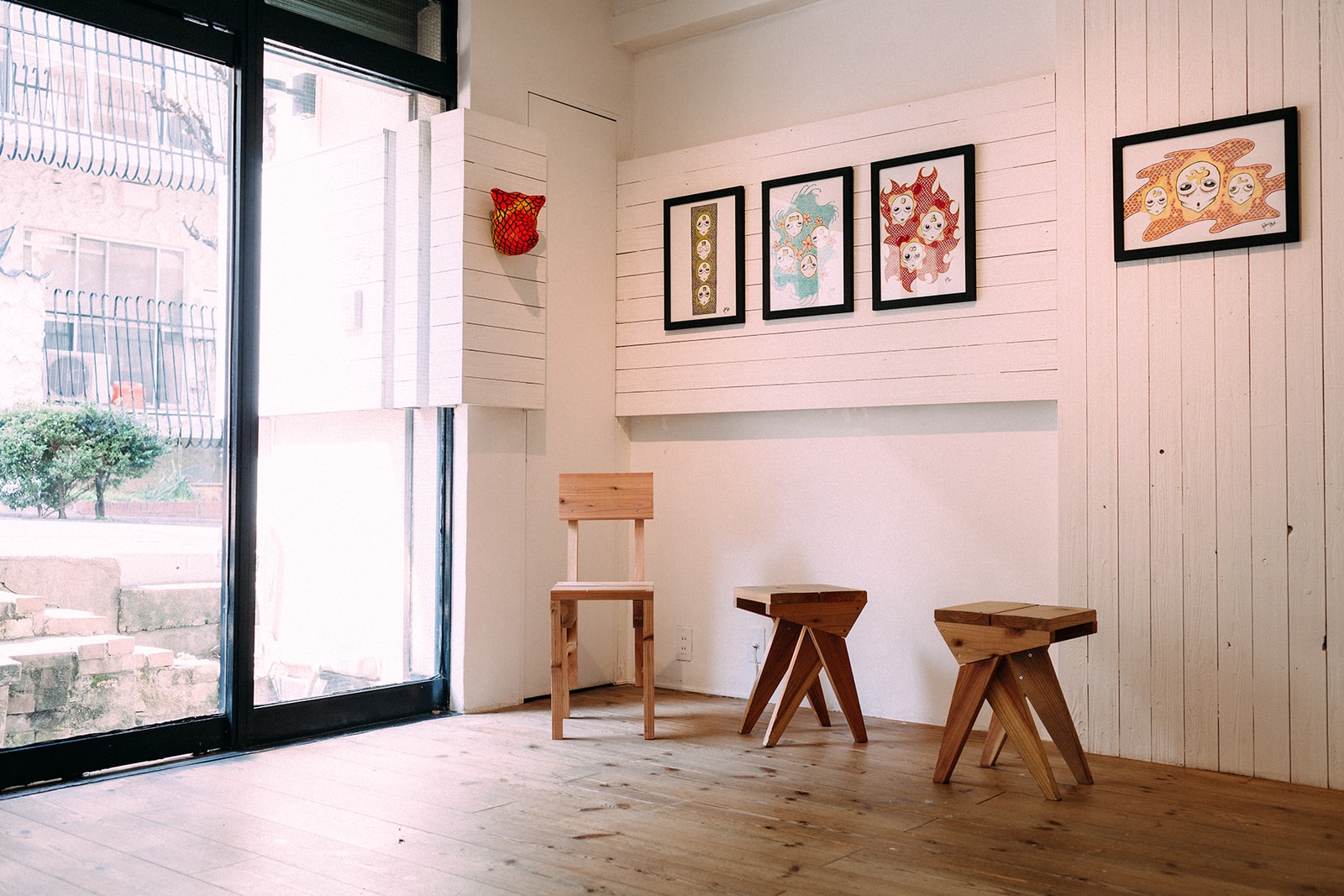 You traveled extensively in 2015. Which cities and encounters have been most impactful for you both personally and professionally?
My professional career and personal career are two things that are inevitably connected. I'd say that from all places that I went, Montreal and Los Angeles were two cities that I liked the most. In Montreal and LA, I've met more than just artists and models – I've met rappers, photographers, designers and all sorts of people with the objective to grow creatively.
The figures in your works are very stylized and conceptual. Which artists influenced your style and how did they shape you into the artist that you are today?
Some of my favorite artists are Mark Ryden, Audey Kawasaki, Takashi Murakami and Jean-Michel Basquiat. My appreciation for how they present their artwork is enormous, but I like to think that whatever inspired and shaped my style also helped me realize the uniqueness in my own work.
In one of the video teasers for "Kyoudai," you say, "When you go to a gallery or museum, you tend to stare at the pieces but for my show, I want you to feel like the pieces are staring at you." What is the meaning behind this? 
Most people think that the message in this teaser means that each character in my pieces are just straight away looking at them but that's not what I've meant. I want the public to feel like they're being stared at because "Kyoudai" was an exhibition about the public itself. It's in fact a reflection of the public, on how each person has a different way of thinking but we still have this mysterious connection in between all of us.
The kitsune mask is a recurring object in your exhibitions. What is the significance behind this?
The mask is one of the pieces that was not for sale in this exhibition. It's where I got the idea to use the fish scales as a background for the other pieces as well. In high school, we were all assigned to make a piece as a final project, and the requirement was that it had to be an A3 sized acrylic painting. I decided to break the rules and make the mask. Instantly, the teacher gave me an F but that didn't stop me from making the mask. When the presentation day came, my teacher saw the mask and changed my grade to an A+. The mask represents how important it is to put your ideas and concepts out even if people don't accept your ideas for being too different. If you put time and effort into something, people will like it either way, or at least they will recognize that you're brave.
Photographer

Justin Carter (yuefoh)
Share this article