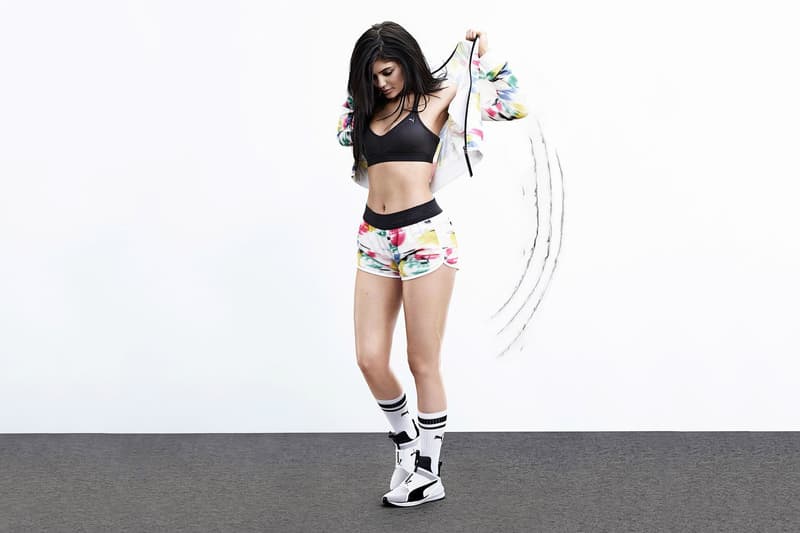 Kylie Jenner Premieres Another Pair of PUMA's Fierce Trainers
Moving away from all-black.
Over a month after the unveiling, we get another look at PUMA's Fierce trainer modeled yet again by Kylie Jenner. This time, however, the youngest member of the Kardashian-Jenner family wears a black-and-white version with a colorful workout set instead of the all-black pair pictured in her first ad for the brand. According to Puma's Instagram, the sneakers — which bear a canny resemblance to Rihanna's Fenty shoe — are set to release April 1, so hit up your nearest PUMA retailer to purchase.
Share this article