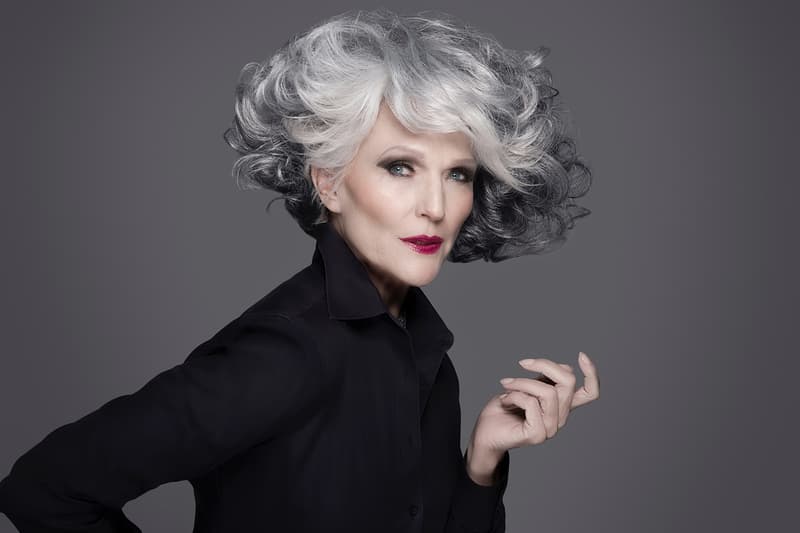 Health
Elon Musk's Mom Is a 67-Year-Old Model and Has Killer Health & Wellness Advice
With a background as a licensed dietitian and nutritionist, find out what her wellness shortcuts are and more.
Elon Musk's Mom Is a 67-Year-Old Model and Has Killer Health & Wellness Advice
With a background as a licensed dietitian and nutritionist, find out what her wellness shortcuts are and more.
Maye Musk is perhaps most well-known as the matriarch of what Vanity Fair dubbed the "First Family of Tech." Along with her twin sister, she raised a tribe of three that includes: filmmaker Tosca, entrepreneur Kimbal, and tech titan Elon. Perhaps few are aware, however, that she has been a model for over five decades, which includes working within the plus-size category in the '80s. Maye is also a licensed dietitian and nutritionist who has two master degrees under her belt in dietetic and nutritional science. Oh, and she also appeared in Beyoncé's "Haunted" music video – no big deal. From starring in campaigns for Revlon and Clinique, to gracing the covers of various prominent magazines, Maye shares her thoughts on how she stays healthy in one of the most notoriously image-demanding industries in the world. Check out an excerpt from her conversation below, and head over to The Cut to read the full interview.
How I start my mornings: I wake up with my dog on my stomach letting me know he wants to go out. If it's an early-morning shoot, I come back and have a cup of coffee, cereal, and half a banana. I mix up my own high-fiber cereal, so it's a mix of Fiber One, Raisin Bran, Grape-Nuts, dried cranberries, chopped nuts, pecan[s], or sunflower seeds, which I put in a container. I use one-percent milk. Almond milk is not a milk; it's not a beverage really.

What wellness means to me: Science and common sense. I don't do crazy stuff. I don't do a lot of fad diets or supplements, and don't recommend that. I don't recommend being gluten-free unless you have sensitivity.

I always have snack-y foods with me, like nuts and individually wrapped prunes. I don't like getting hungry. When you're hungry, you'll look for foods and it's never salad; it's always muffins! So I don't allow myself to get hungry. That will satisfy you until you can get good foods. On most photo shoots, there is a good variety of whole grains, scrambled eggs, and granola. You have a lot of good options to make a healthy choice. If you eat too many things that are high in sugar and fat, you'll want to fall asleep.

My wellness shortcut is: I take 12-bean soup mixes, soak the beans overnight, boil them up, add tomatoes and flavoring and freeze it. I'll have a cup a day. It's very nutritious. A report came out that people who lived the longest had a cup of beans a day.

The other night when I went out to eat, there was lamb shank, which is my favorite food in the world. It's a rich meat. I ate all the vegetables. I packed that and most of the potatoes and ate it for three more meals with a lot of veggies. You don't gain weight that way. I've learned to experience it.

My wellness advice: I encourage women over 65 to be positive and enjoy their life. Being a dietitian keeps up my knowledge base. You can't fool me. If there is a food or supplement claim, I want to see it. I won't be the face of a supplement that doesn't do what it says it does.

When I'm on a modeling job, I don't try to let people know I'm a dietitian. They'll say, I juice every morning. Yeah, I don't juice. Or they're taking a supplement that's working for them. I don't want to be the Debbie Downer for the miracle things they are doing. I try not to give advice unless people ask me.
Share this article