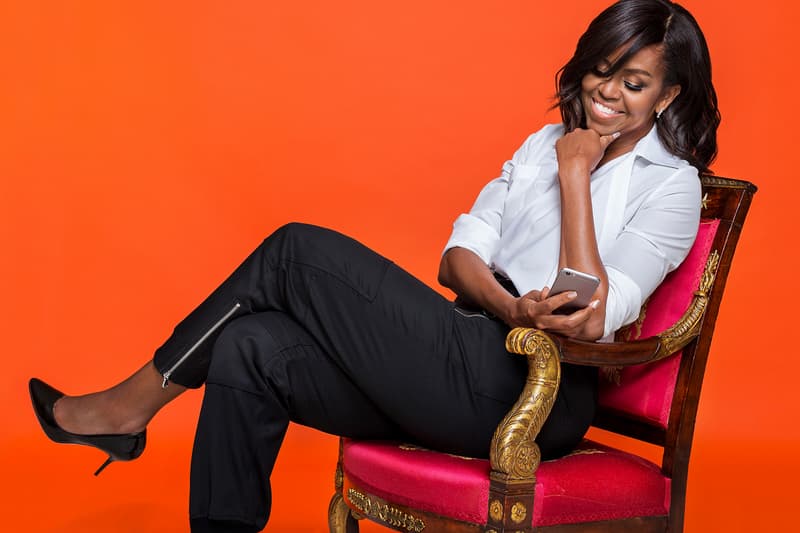 Culture
A Lesson in Mastering Social Media from Michelle Obama
How the First Lady became the online face of the White House.
A Lesson in Mastering Social Media from Michelle Obama
How the First Lady became the online face of the White House.
Michelle Obama might have been first officially known as the First Lady, but during her husband Barack Obama's two terms as the president of the United States, she gained her own spotlight as a social media superstar. All it took was one of her vines — you know, the one with the turnip that boasted 6 million views in one day — that was uploaded during a Q&A for her Let's Move initiative to go viral, and the rest was Internet history.
Of course, there was a lot of thought that went into that six-second clip, and Obama, joined by her communications director Caroline Adler, sat down with The Verge to talk social media strategy and the importance of keeping in touch with pop culture and the millennial generation. The Obama presidency is the first to coincide with the rise of social media, which Mrs. Obama says has given the White House the ability to open up in ways it never has been able to before. Because of that, authenticity and accessibility are instrumental. "This generation, they're looking for authenticity, they're looking for what feels real and natural," she says.
Keeping in line with the topic of online innovation, The Verge filmed the first-ever 360-degree interview to capture the conversation, in which you can watch and drag around below.
Photographer

James Bareham