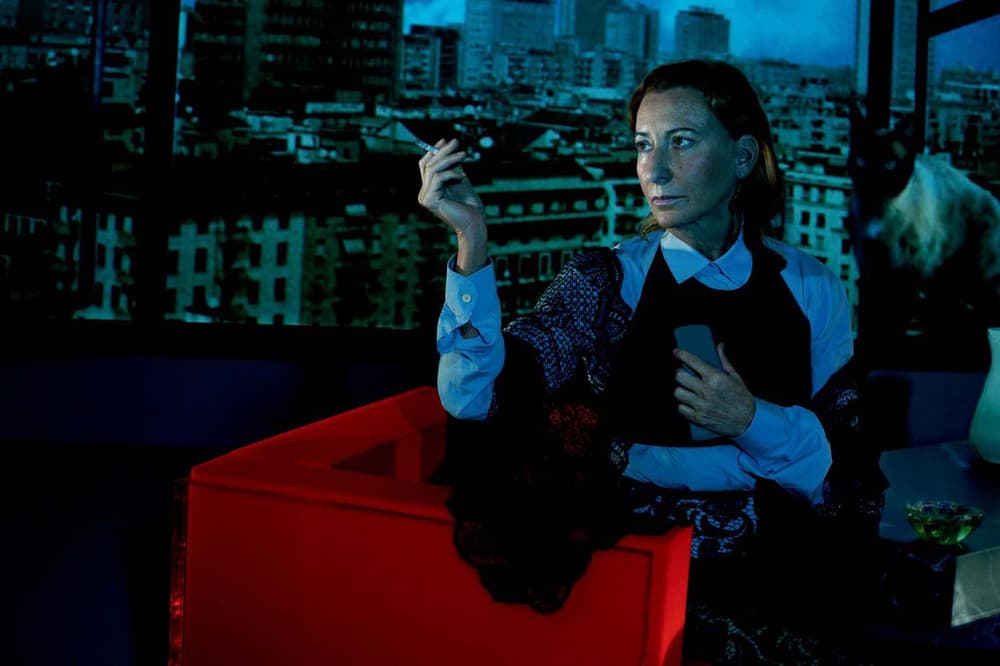 Miuccia Prada Talks Reconciling Menswear and Womenswear
It's revolution in the making.
The venerable powerhouse behind the storied Italian house, Miuccia Prada herself spoke to WWD on her namesake brand. Her creative vision and hand in Prada's menswear and womenswear collections are well-inspired, evidenced in 2015 sales of $4 billion USD. Prada speaks at-length about her background in menswear and its origins from womenswear — "If I were a man, what would I wear?" Her approach? Avoid being provocative and unwearable.
The industry veteran is proud of her mission noting, "fashion touches you, your body, your fears, your most intimate things; it's a very delicate subject. You can no longer say it's superficial." She concludes, "You can't expect fashion to revolutionize things; revolution happens in society. New comes from the change in society and fashion reflects it. Fashion is attentive to changes; maybe now the real revolution is the closeness between men's and women's wear."
Catch an excerpt below and read the full interview on WWD.
Have you been putting more emphasis and attention on men's wear? We've been seeing a common thread between your men's and women's wear collections. Since forever, when I was designing men's wear, whenever I would find myself looking for ideas, I would pick from women's wear. I would ask myself: If I were a man, what would I wear? I tried to open the possibilities for men, but without reaching the point of being exaggerated or unwearable. I think it's more useful to start with something possible and then people will slowly accept more, rather than [presenting] exaggerated looks that could be simply rejected. This has always been my point of view, then sometimes I do a little bit more. I remember once a few newspapers were scandalized by a short skirt, but that was actually a high belt [laughing]. But always under the appearance of something classic. What I am interested in is changing things without being too provocative or obviously political. Politics and fashion too directly linked, I don't like that, or to make statements on clothes, [such as ] "no to war." That is too serious. Maybe I'm wrong, but I like to be subtly political. Fashion must do its part, but infiltrate the spirits, rather than making big declarations with no result. When I do men's — I never end up doing that part that is more masculine or more serious, which I am really interested in, I really like it. But I can't develop it for women's. I end up adding heels and this and that, creating a strong feminine contrast. There really are many interactions.
Source
Photographer

Mert Alas & Marcus Piggott/Love Magazine #10 Fall Winter 2013-2014
---
Share this article