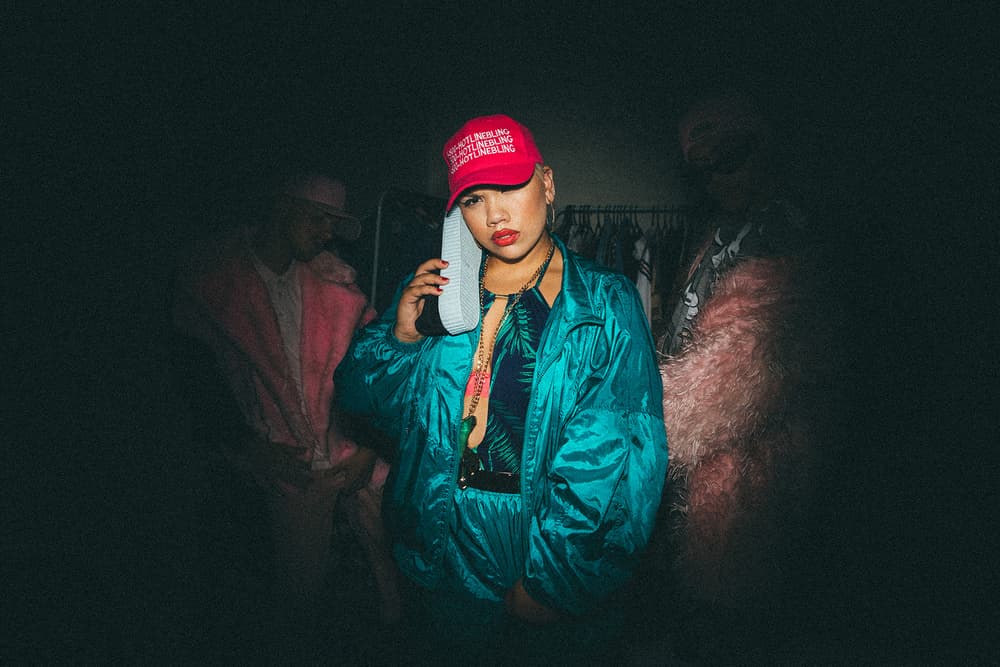 Culture
Parris Goebel Is the 24-Year-Old Choreographer Changing the Dance Industry
The visionary dancer has already worked with the likes of Janet Jackson, Nicki Minaj, Justin Bieber and CL.
Parris Goebel Is the 24-Year-Old Choreographer Changing the Dance Industry
The visionary dancer has already worked with the likes of Janet Jackson, Nicki Minaj, Justin Bieber and CL.
When "Thriller" first came out in 1983, the world was enthralled with the iconic dance routine that would eventually come to redefine popular culture. Fast forward 30 plus years and dance culture has evolved into quite a different animal altogether. Although the attitude and cultural traditions are still deeply entrenched within dance, a new era of hard-hitting styles has developed. From global dance competitions to reality television programs to music videos, the landscape of dance has been fused into fashion, art and entertainment in a way that pushes boundaries like never before.
Enter Parris Goebel. First forming ReQuest dance crew back in 2007, Parris then went on to open her own dance studio two years later – The Palace Dance Studio in Auckland. From these quarters has emerged some of the most esteemed dance crews in the game, including the World Champion megacrew, The Royal Family. Beyond the arena of dance crews and world stage competition, Parris is perhaps most recognized for her choreography work for some of the music industry's biggest names. Known as the creator of the Polyswagg dance style – described as "combining sassy woman fire with aggressive inner strength" – the 24-year-old creative has become one of the most sought-after names when it comes to creating a fierce routine that goes well beyond a simple interpretation of music. Transcending any limitations of categorization or cultural boundaries, Parris has already worked with the likes of Jennifer Lopez, Nicki Minaj, Janet Jackson, Justin Bieber and K-Pop supergroup Big Bang.
The young creative has also been the choreographing mastermind behind a string of South Korea's most recognizable and empowered female-starring music videos, including 4Minute's "Crazy" and CL's recent American debut, "Hello Bitches." We recently got a chance to catch up for a quick chat with the dance visionary, learning more about her creative process and thoughts on an industry that is still very much male-dominated. Check out our interview with Parris Goebel below.
How did you first get involved with dance and put together your dance crews, ReQuest (and MINI ReQuest) and The Royal Family?
I got involved with dance firstly through performing arts for a couple of years when I was 10 years old and really only enjoyed hip hop out of all the things I learnt. From there, I formed ReQuest dance crew in 2007 and then opened my own studio in 2009 – I then added all the other crews that come out of The Palace.
For those who aren't familiar with the world of dance competitions, what is the preparation and on-stage performance like?
Most of the preparation happens in the studio and then getting to perform as much as you can before the actual competition. When you are at the competition, if you have prepared well prior, then everything should be fine. Obviously it's exciting and nervous at the same time, but that's what dancers live for – to perform.
You choreographed the music video for CL's American debut, "Hello Bitches." How did you work with her on developing the concept and representing her as an artist?
The concept was something I put together and presented to her and she loved it. CL is great to work with and trusted my creativity to bring her persona to life. It was such a fun shoot and the final video rocked.
How does streetwear tie in to the attitude of ReQuest and the powerful women that make up the group?
The thing we always try to do is dress in streetwear but still look fine as women. Being an all-girl crew, it is important to make sure we use all those curves we have been blessed with and that the boys don't have.
The dance industry, especially within hip-hop, is still a largely male-dominated field. What do you think has contributed the most to your success as a female dancer and choreographer?
Believing in womanhood is what has made the difference. ReQuest won back-to-back world championships, so we showed everyone that females can definitely compete. We can hit as hard as the boys and do all styles like the boys.
"Polyswagg" is your trademark choreography style. What do you tell young dancers when helping them to hone a "Polyswagg" attitude?
It's a balance between fierce and sassy. Your attitude has to be confidence in yourself and to show your love and passion for dance.
How do you stay inspired when working on new projects?
[It's] easy as each new project brings new things to create and I love what I do, so being inspired is what I get everyday.
You've worked with a diverse roster of international artists. Which collaboration has been the most memorable for you thus far?
I loved everyone I've worked with so I wouldn't want to single anyone out in particular, as each artist has something great about them that was enjoyable and challenging to work with.
What can we expect to see from you, ReQuest and The Royal Family this year?
We're just going to keep changing the game and bringing dancers to the forefront of the industry.