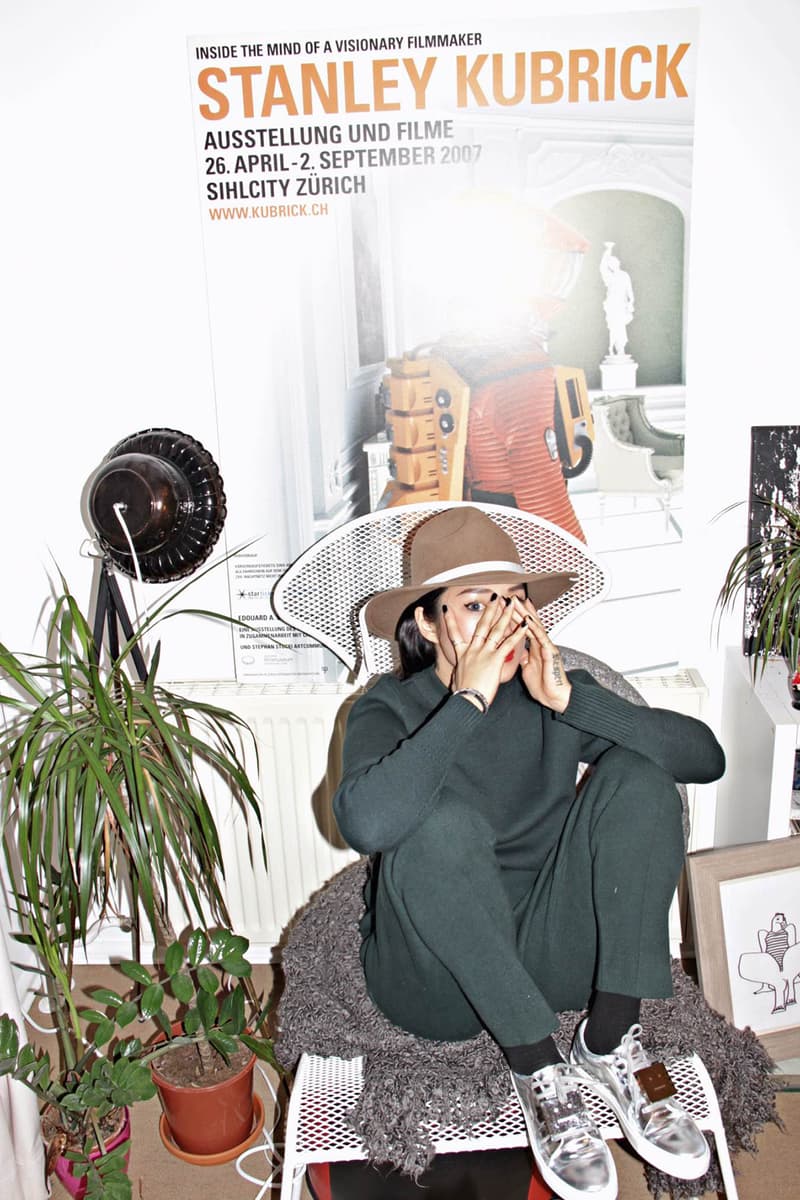 Peggy Gou Tells Us Why Fashion and Music Sometimes Don't Mix
The Berlin-based producer discusses life as an ex-stylist, double standards, work-life balance and more.
Music
Peggy Gou Tells Us Why Fashion and Music Sometimes Don't Mix
The Berlin-based producer discusses life as an ex-stylist, double standards, work-life balance and more.
Born in Seoul, raised in London and now based in Berlin, DJ-producer Peggy Gou has fully immersed herself within some of the world's most thriving creative scenes since she started producing music in university four years ago. Getting her start as a fashion design student in London, the young creative began dabbling in music and soon established a recognizable sound heavily influenced by Detroit and NYC house. Under the tutelage and mentorship of experimental duo Nu Guinea, from whom she received piano lessons and invaluable production advice, she would eventually incorporate into her sonic identity a unique blend of African rhythms and boogie funk influences.
Although not entirely abandoning her fashion roots, Peggy discovered early on that working as a stylist was not a discipline that she was well-suited for. Upon entering the Berlin music scene, it soon became apparent to her that she would have to choose between being taken seriously as a musician and a balancing a career as a "fashion girl." As a rather distressing product of a double standard that still very much exists within a male-dominated industry of DJs and producers, Peggy was thrust into a world where she consistently had to prove herself. Exploring what it means to truly oscillate between fashion and music, Peggy discusses with us how she took a path of self-discovery and was ultimately able to embrace both her strengths and weaknesses. Check out our full conversation below.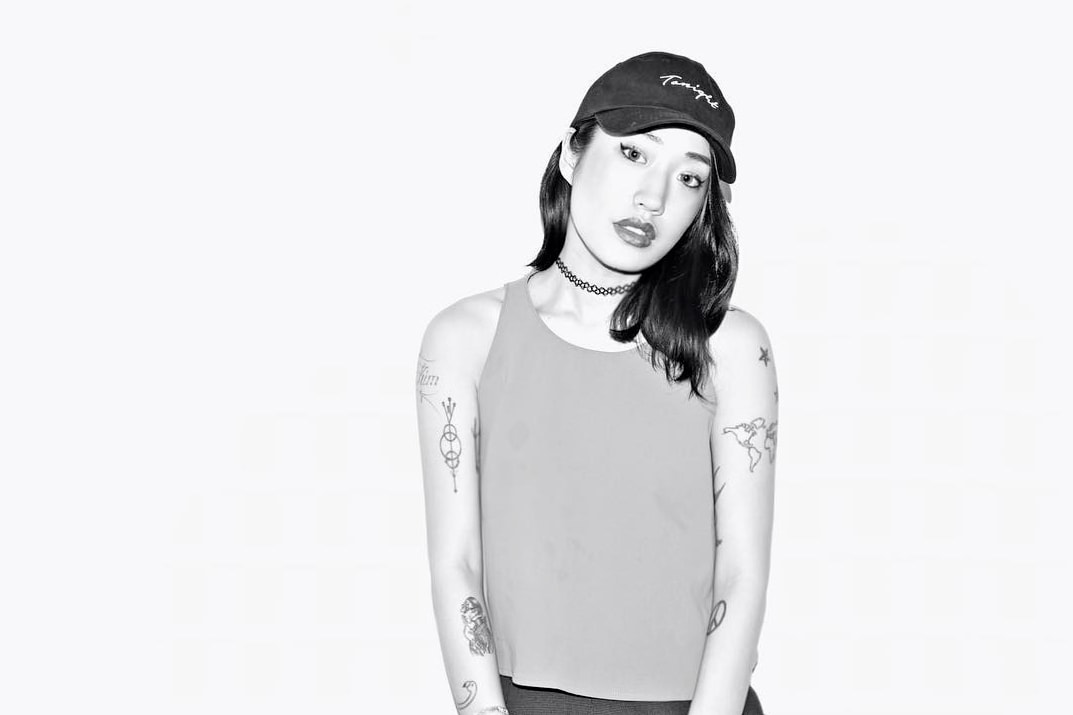 How did you first get started producing music? How would you describe your sound?
While I was at fashion university, I always knew there was something else on my mind, which was music. I knew I was into fashion, but this wasn't something I wanted to do – I think I was lucky to realize this [early on]. This was already about four years ago and I guess I don't have a signature sound yet, but I'm trying to put all the sounds I like together to make my music. I don't want to define genre but I guess so far, it's close to house music with some techno elements influenced by African music.
You designed the artwork for your latest EP, Art of War. Can you tell us a bit more about the design and how it represents the album and you as an artist?
Yes I did! Art of War was a book that was given to me from my brother – it's about strategy related to how to win a war and you can totally adapt this to life nowadays. I just thought it would be interesting to do black and white, simple line drawings. I guess I wanted to show different ways of line drawing that I personally can relate to with the book, interpreted as a different kind of strategy.
You also do work as a stylist. How would you describe your fashion aesthetic on a personal and professional level?
I used to, but I don't work as a stylist anymore. I realized that knowing what you like yourself and styling another isn't the same thing. I'm pretty confident with my own styling but when it comes to others, I realized that it wasn't my cup of tea and I don't think I was good at it either. But I'm still involved in fashion – I create music for my designer friends or brands (fashion shows, films, ads, fashion events) and some shoots, blogging, contributing for magazines and such.
You had to make a choice between fashion and music and ultimately decided to pursue music in order to be taken seriously as an artist. Can you tell us a bit more about how you came to this decision and why it's a necessary choice/balance in the fashion and music industry?
That's right, when I moved to Berlin I was thinking to myself, "I will only be doing music – no more fashion!" A fashion girl can easily be judged or ignored by people when it comes to underground music and I wanted to show that I'm serious with this music scene, but lots of my producer/DJ friends said, "Why can't you do both when you can?" So the first year when I moved to Berlin, I was concentrating on my music but now I manage my time doing both and I think there's a big connection between these two genres. But of course, I must say music [occupies] a bigger space in my mind.
You've moved around quite a bit – born in South Korea, raised in London and now based in Berlin. How have all the cultural and artistic scenes in these cities influenced you as a musician and creative, in general?
Cities inspires me a lot. From London I learned many things from different scenes: uni, people, culture, music, etc. – the reason why I chose Berlin to move after graduating from uni. As Berlin was known for being a music city, I said to myself, "Let's try a year and if this doesn't work and if the city isn't right for me, let's go back to Seoul." It wasn't easy to adapt to Berlin in the beginning (especially in the winter), but I'm loving this city. It's changed my ears, my view and attitude. If I write one example, Berlin is a city where no one will care or say anything about what you wear, how you party, or what you do. This kind of freedom is definitely one of the things I learned from this city where I couldn't from London.
Your new album is coming out later this month. What can we expect from the record? What sort of experiences/influences went into the making of it?
It's not an album, it's an EP :) I'm planning to do an album within two years, though – it's on Phonica White and this will come out on March 18. I used to go to the Phonica Records store very often as a customer when I lived in London and at some point, I became close friends with them and now my music is coming out on their label. When I saw my very first record in one of my favorite record shops…I couldn't describe my feeling as I had always thought to myself whenever I went to the shop, "One day I hope/want to see my record on the wall."
There are two tracks [on the EP] with one track called "Day Without Yesterday," which I sampled from an old disco track and made it more 'house-y' by adding some basslines and chords. The other song is actually more interesting as I was inspired by artist Adonis who made some great acid tracks, so I tried to make an acid track that includes my voice counting 1-2-3-4 in Korean. I thought this would be interesting since I hear 1-2-3-4 in English quite often, but rarely in my own language.
Do you feel that there's still a misconception/double standard towards "female DJs/producers"?
Of course, there is. Especially when you are new to this scene and are young and female. Since my music has been out, I know I won't get support by everyone in this world. Some people won't understand and I will definitely get some negative feedback. Some won't believe, while others will think positively but I can't please everyone in this world. I just have to learn my own lesson from those experiences and be tougher. I try not to use "girl power" and try not to be too girly.
If we're ever in Berlin, where should we go to eat? To party/see a live show? To sightsee?
Panorama Bar for dancing.
The Bowl for healthy food.
Bunker for a nice exhibition.
Check out Peggy's exclusive HYPEBAE playlist above and don't forget to catch her new "Day Without Yesterday/Six O Six" EP dropping via Phonica Records on March 18.
Photographer

Intissare Aamri
Share this article