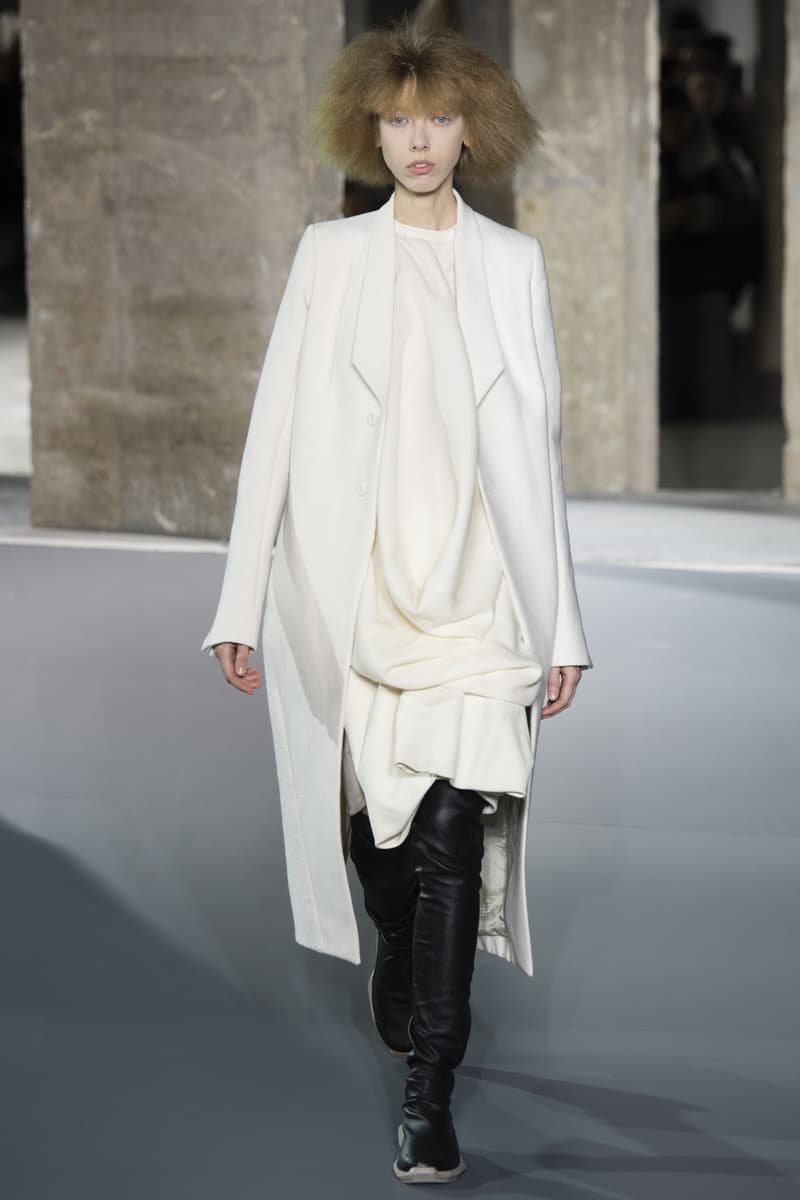 1 of 43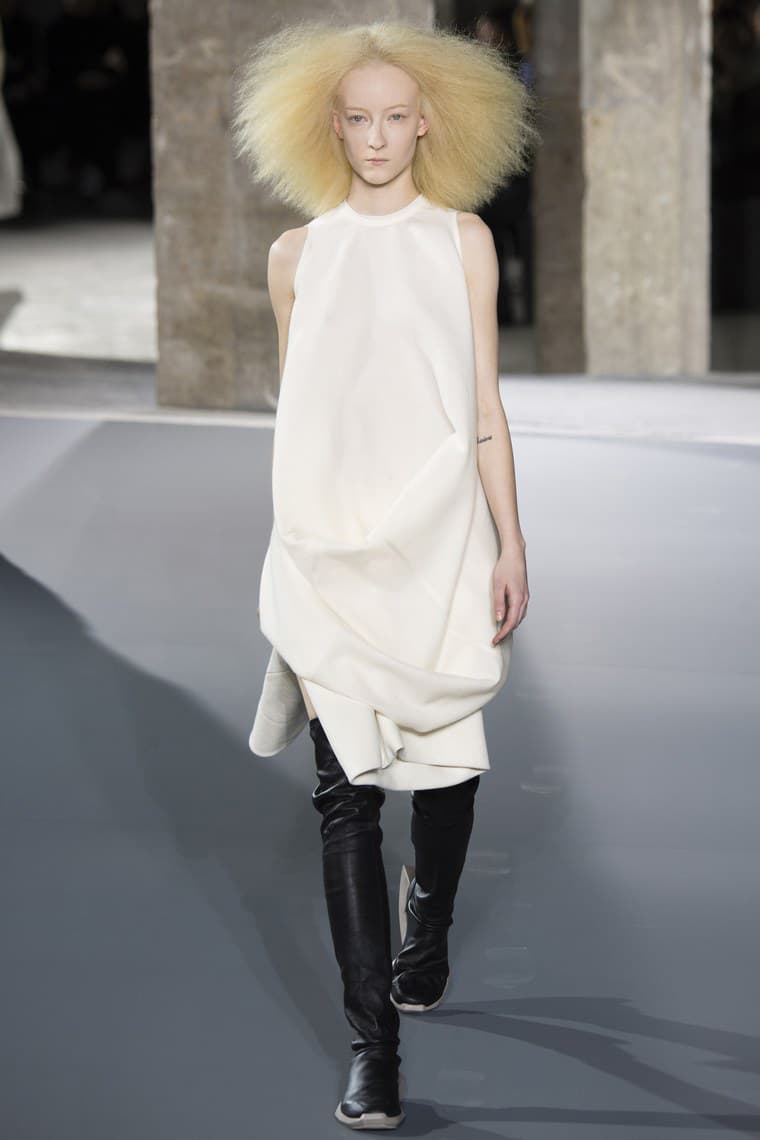 2 of 43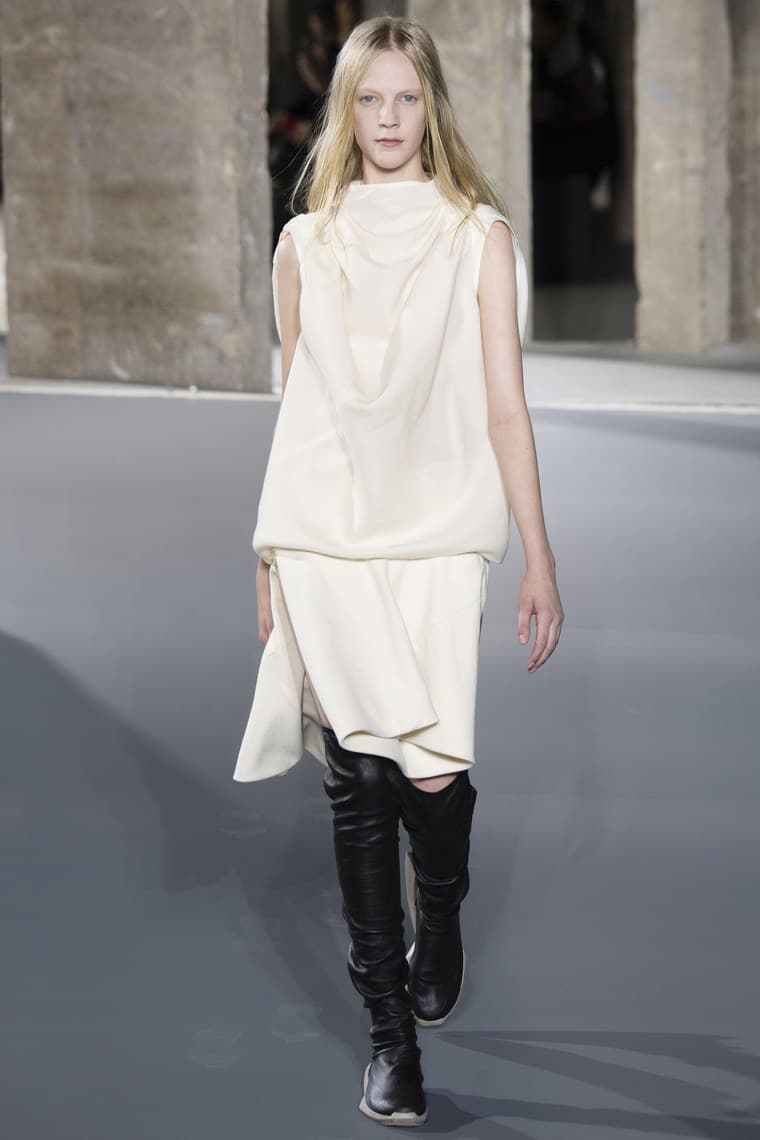 3 of 43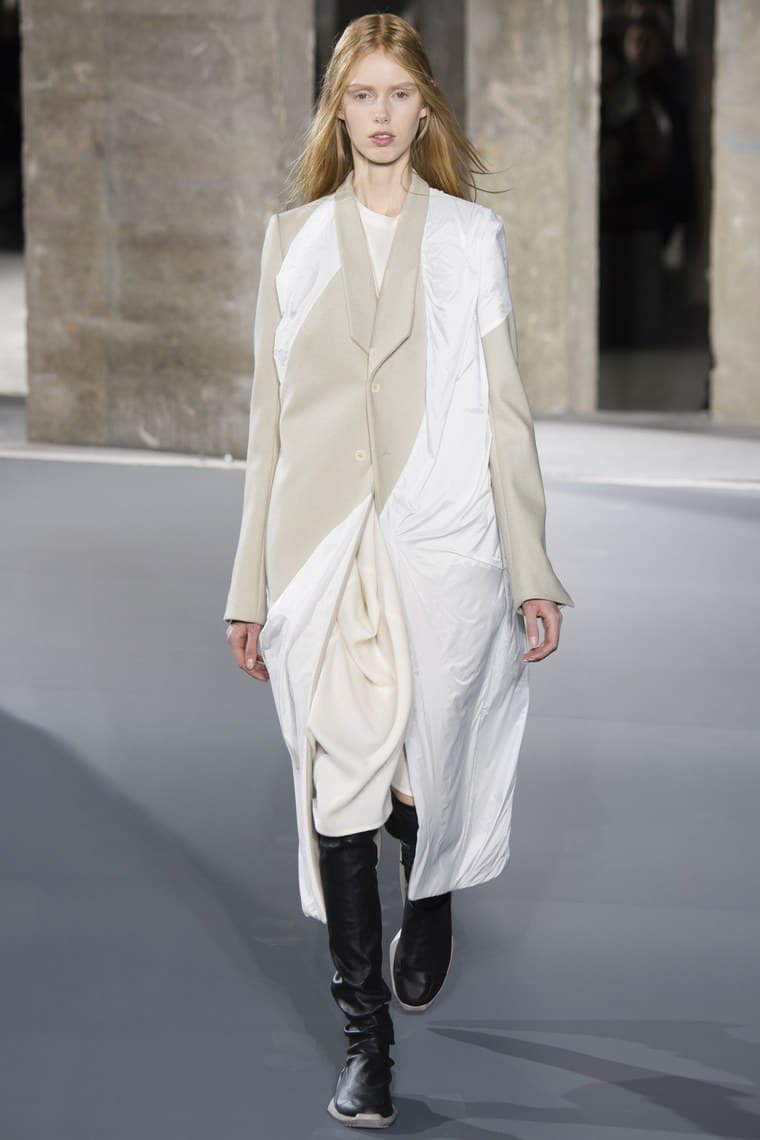 4 of 43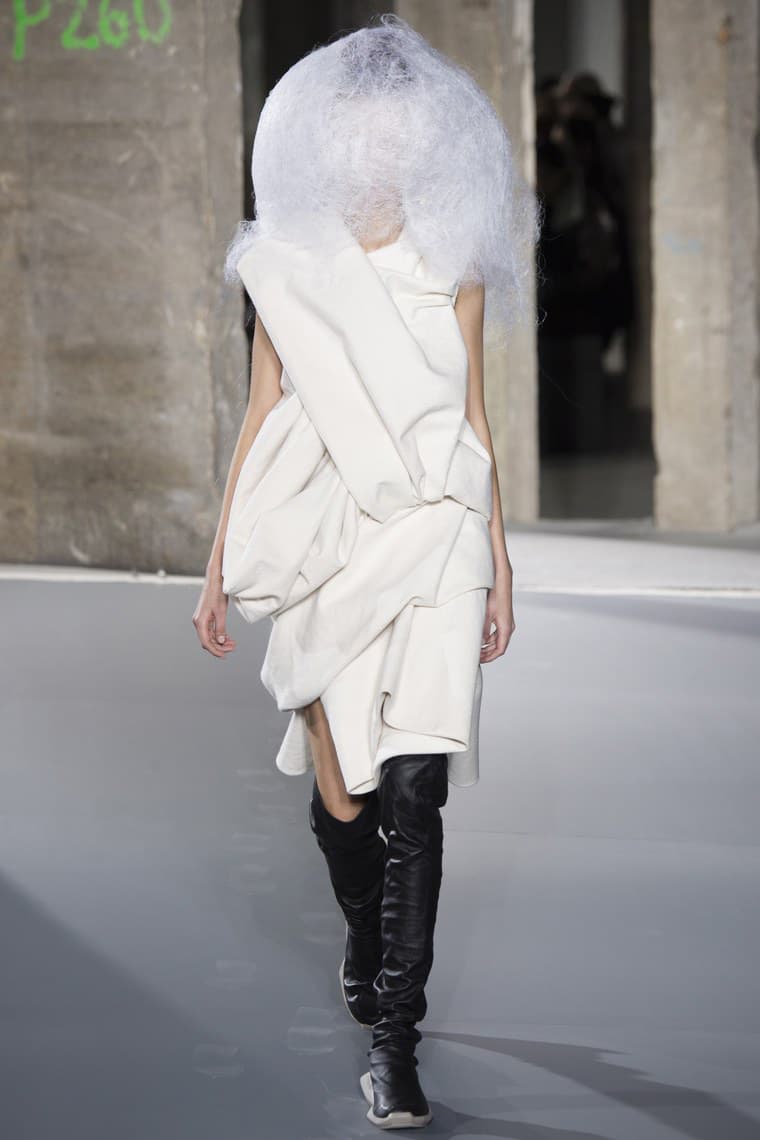 5 of 43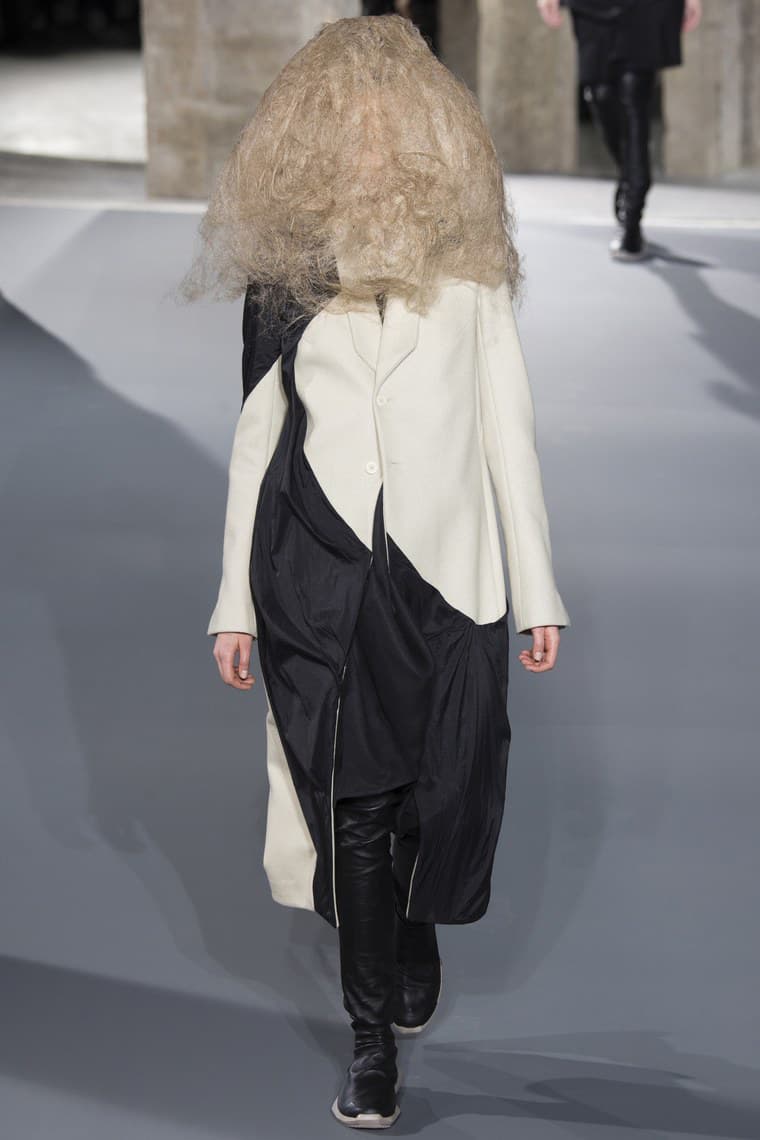 6 of 43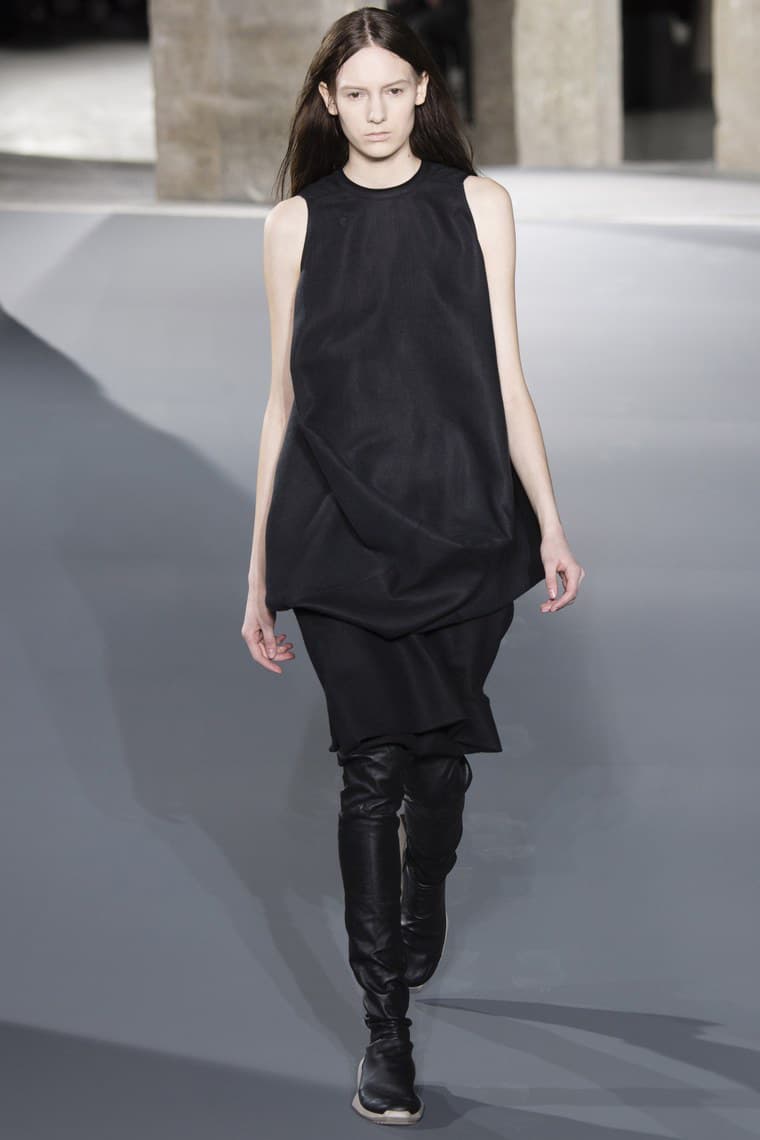 7 of 43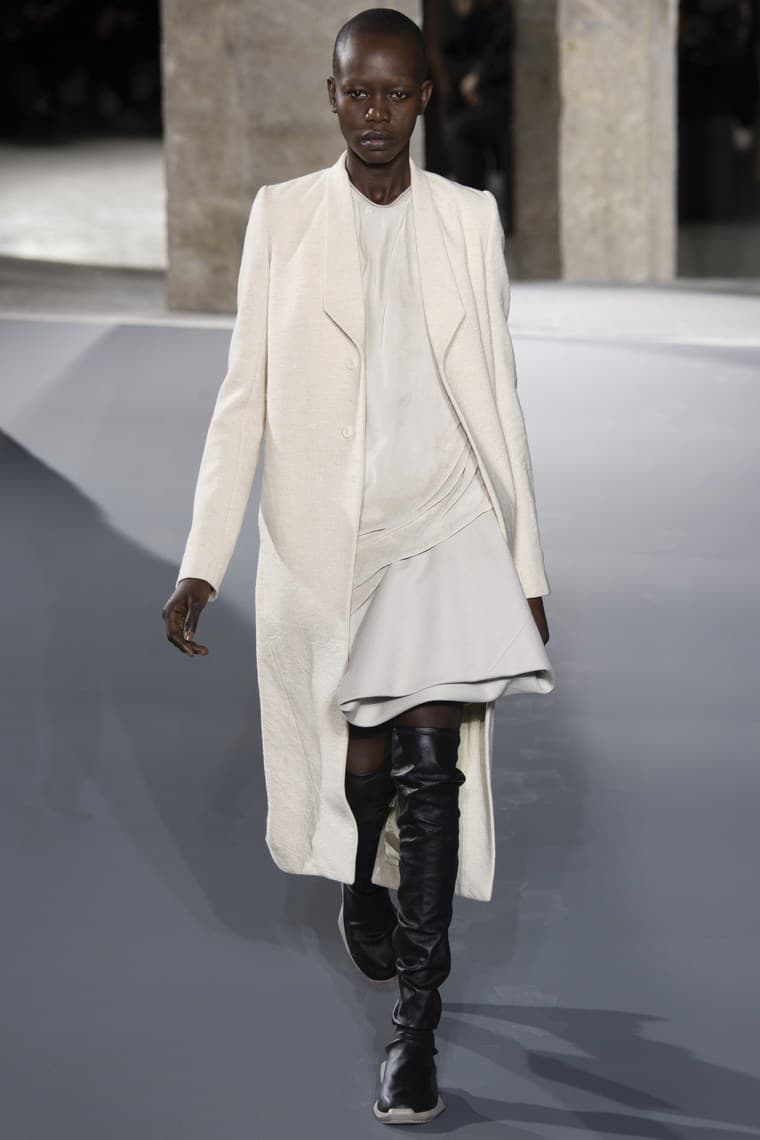 8 of 43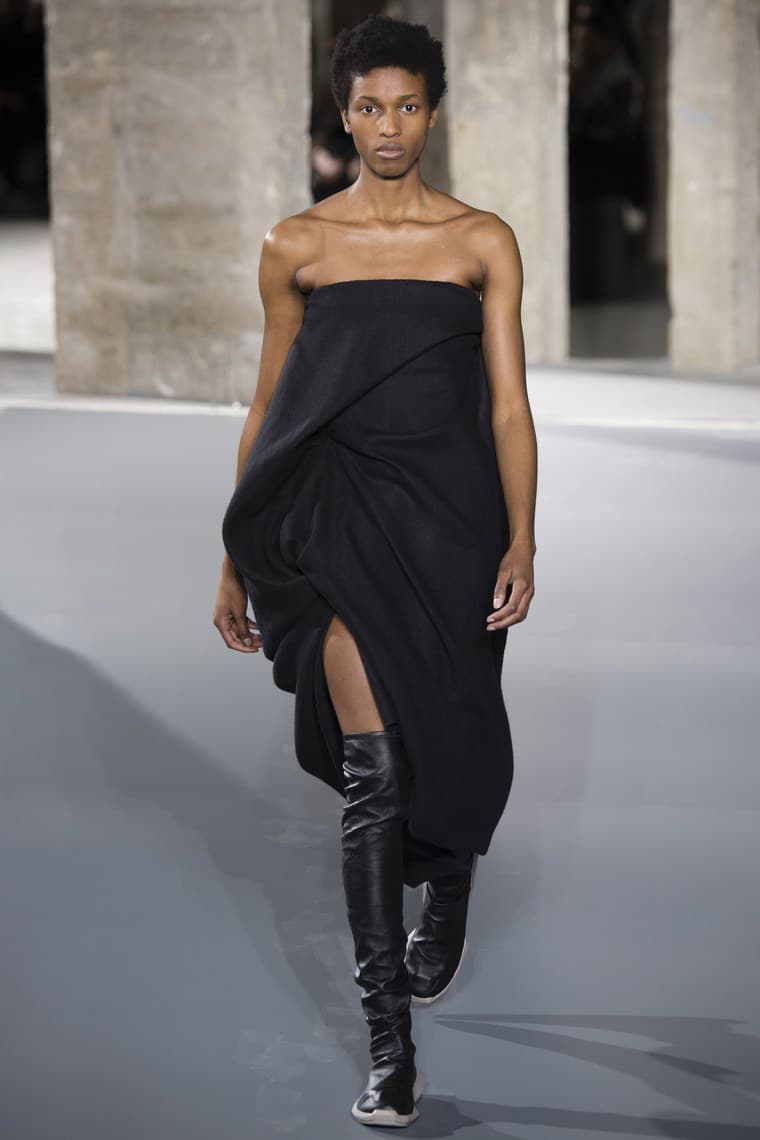 9 of 43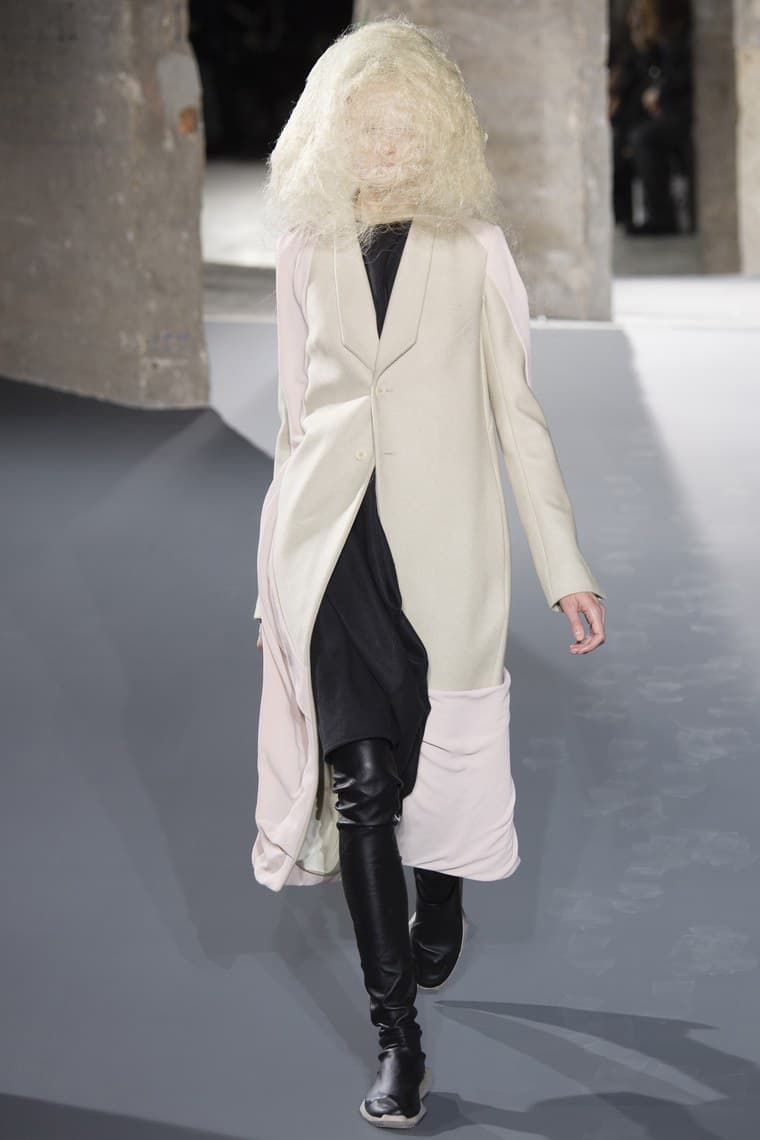 10 of 43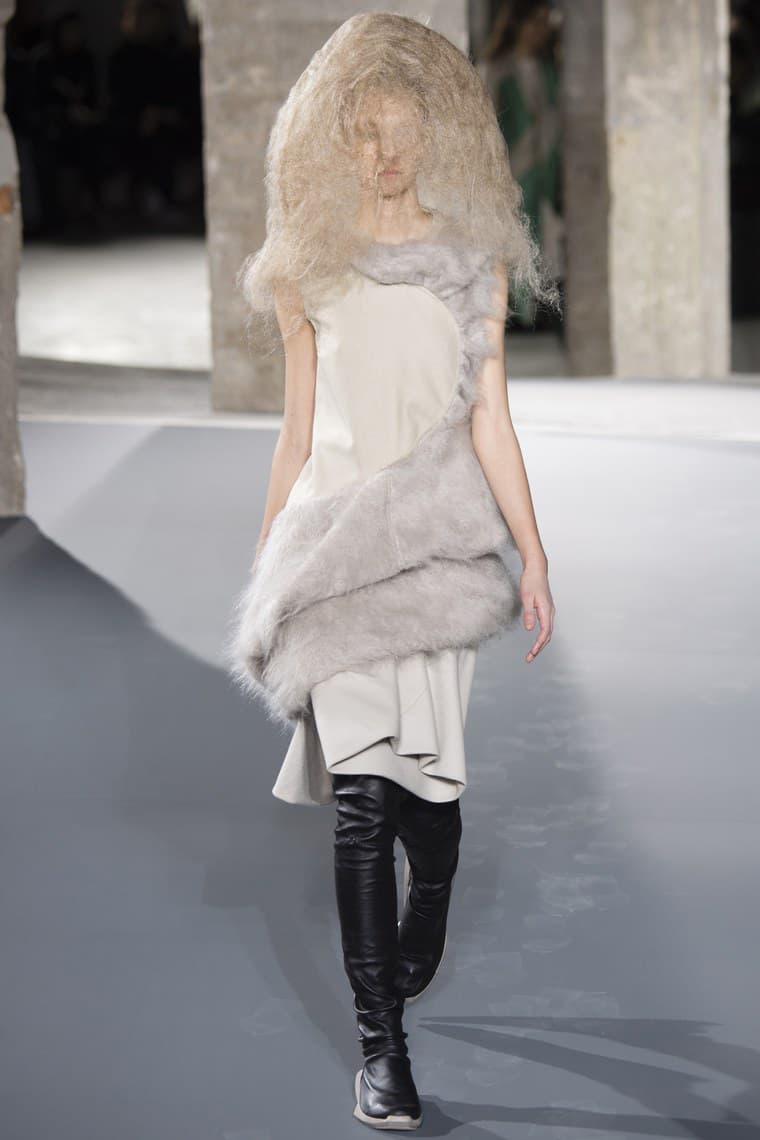 11 of 43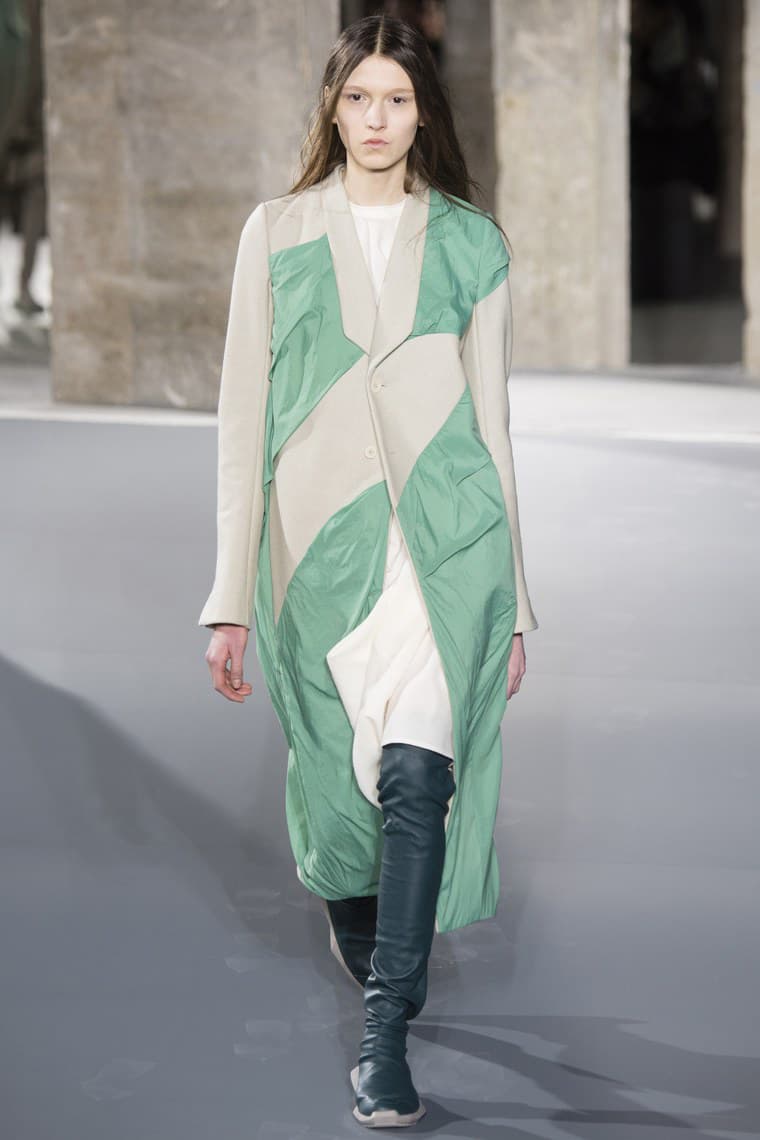 12 of 43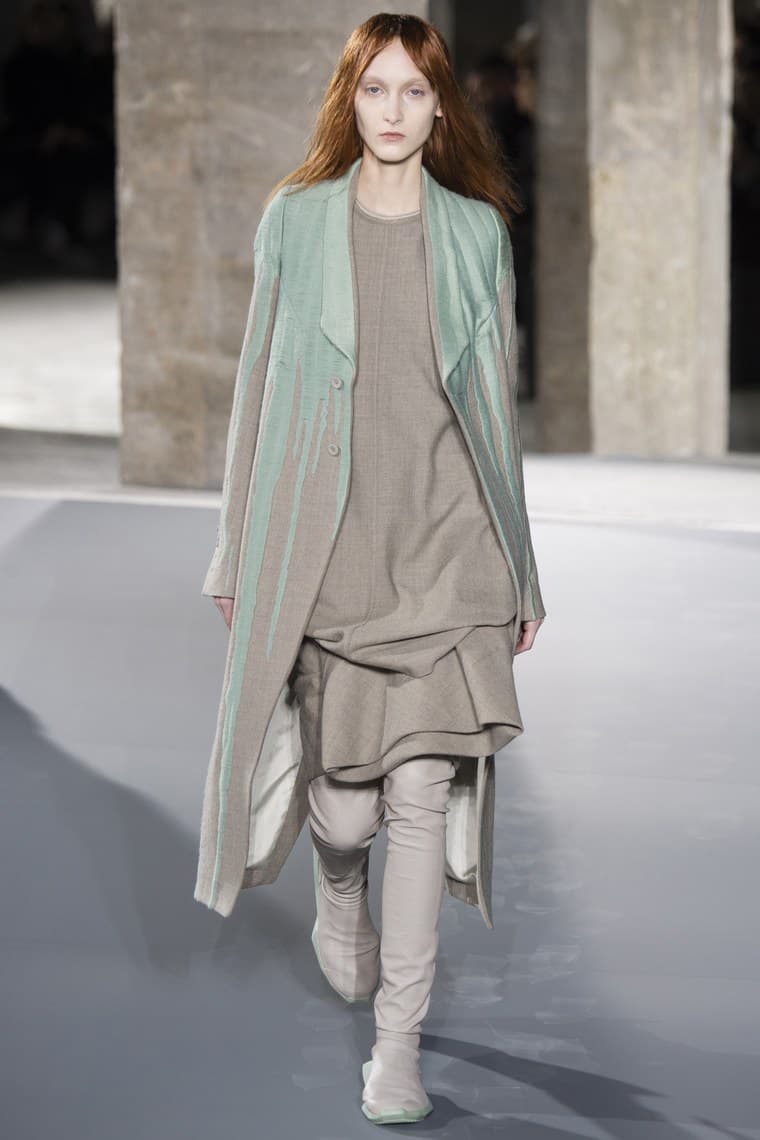 13 of 43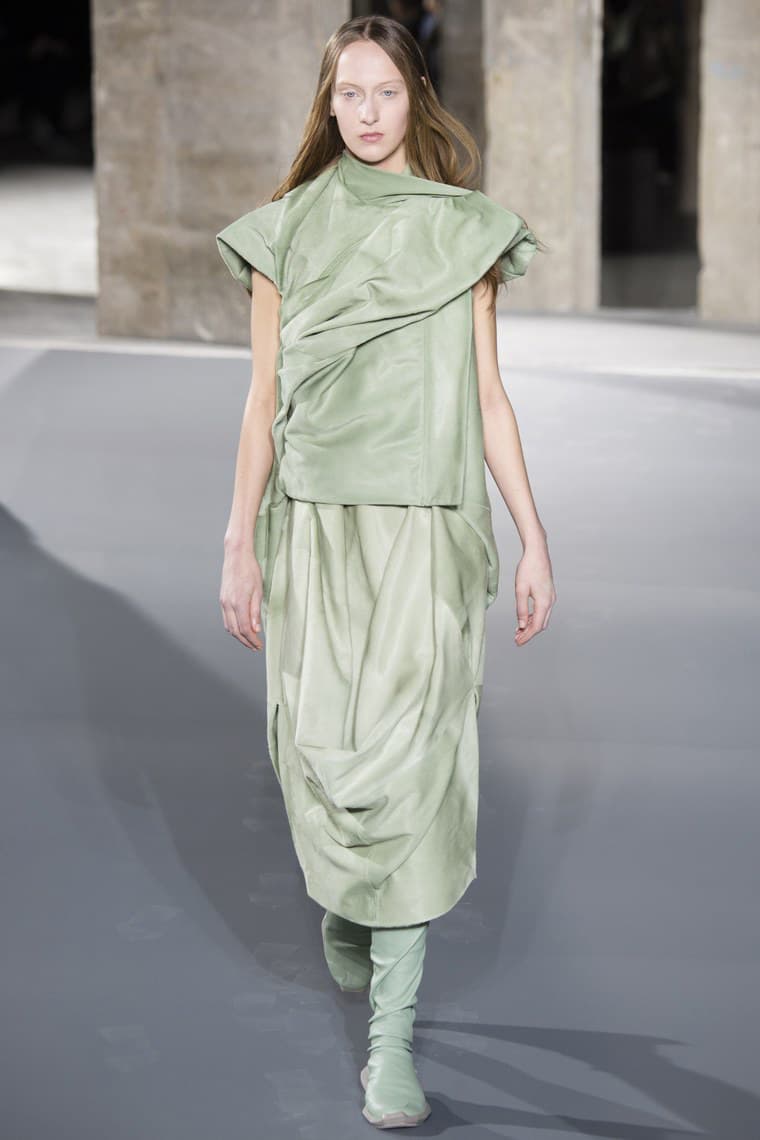 14 of 43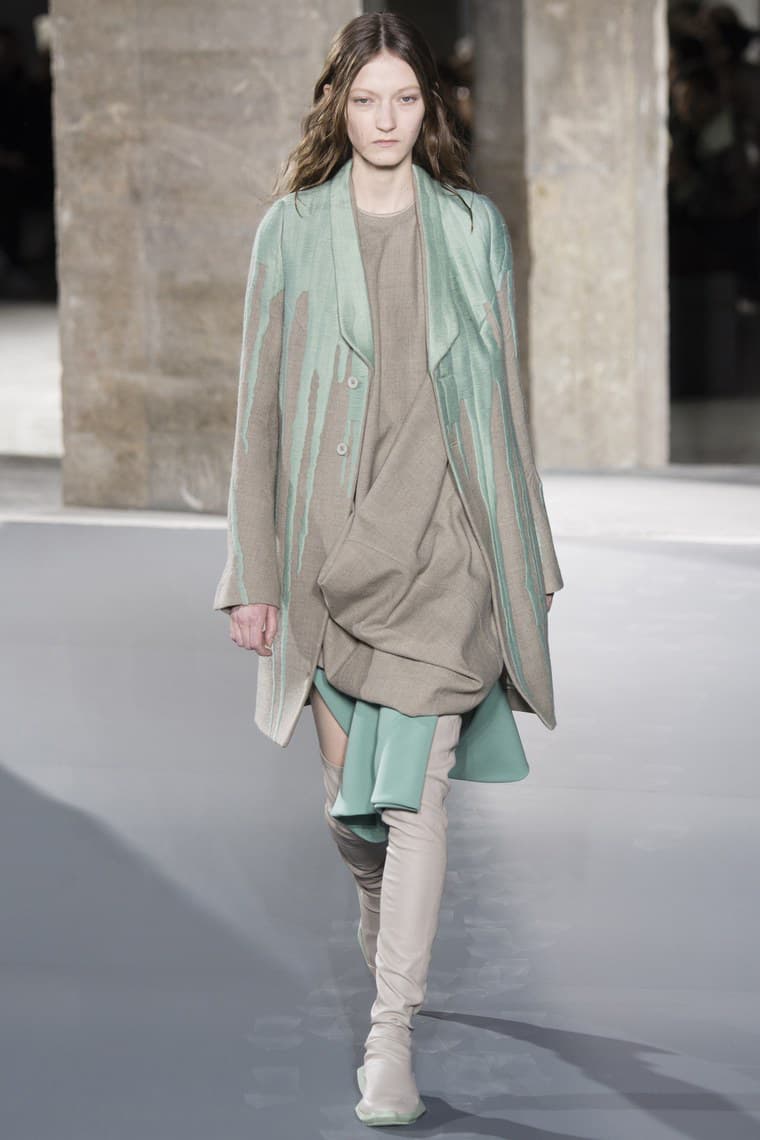 15 of 43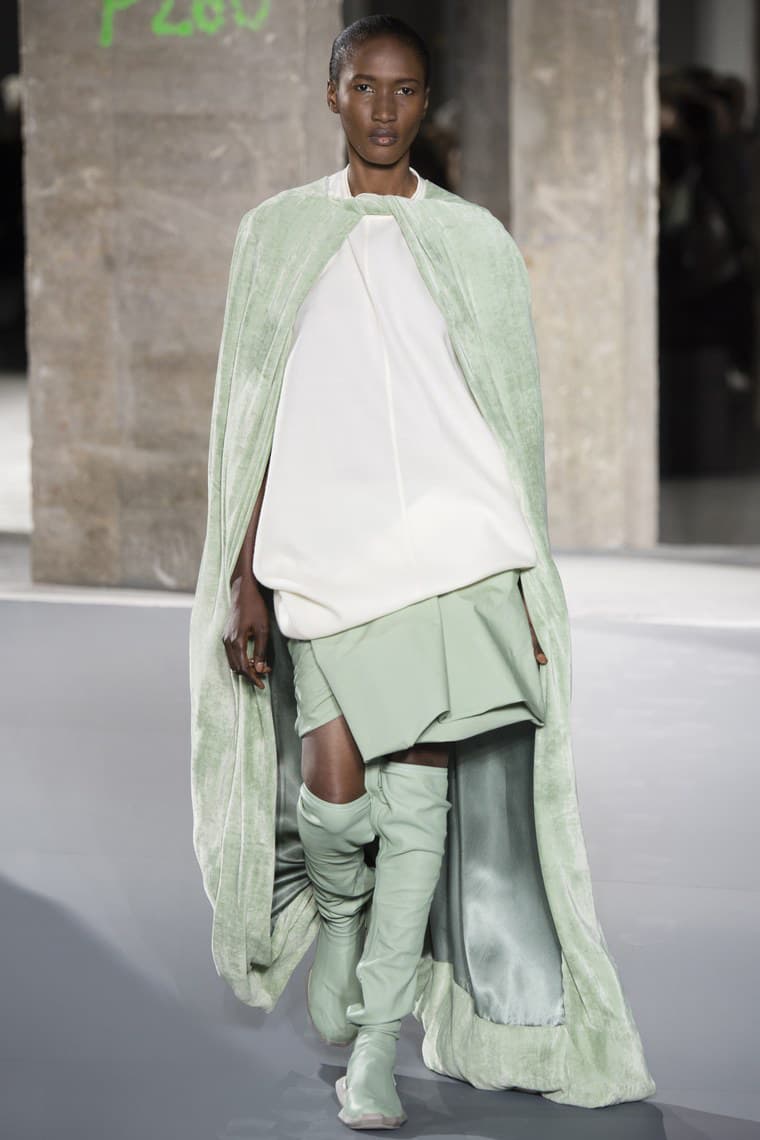 16 of 43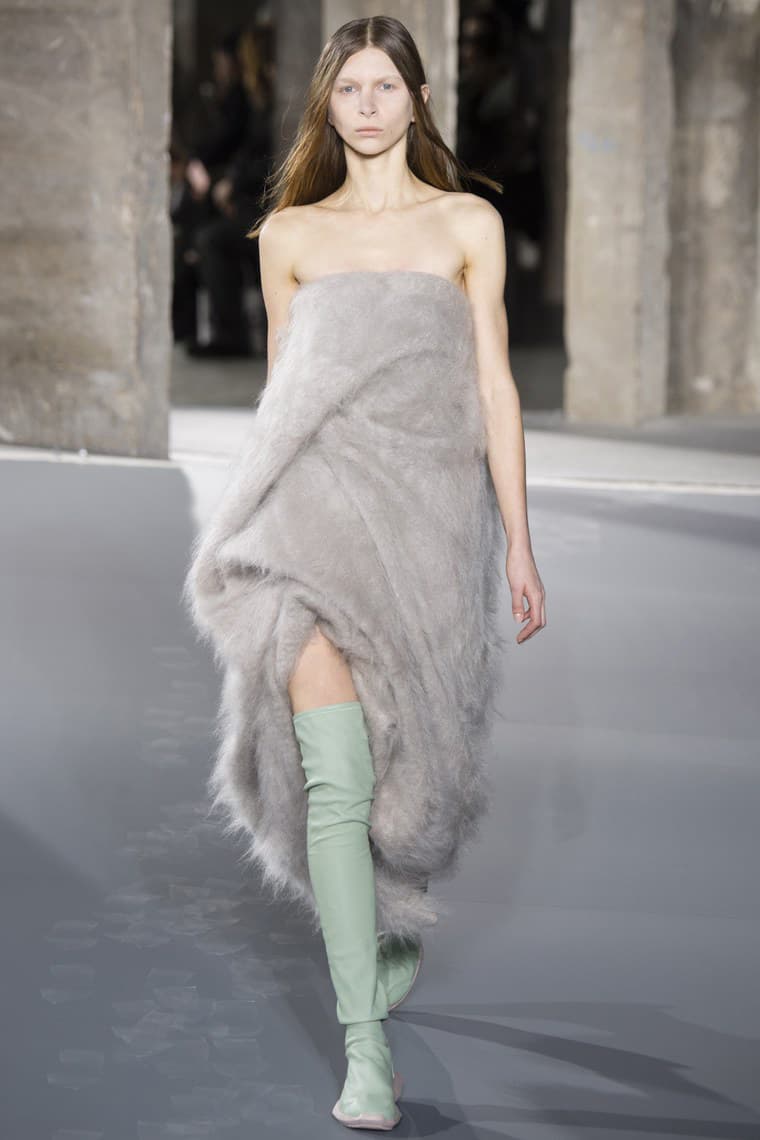 17 of 43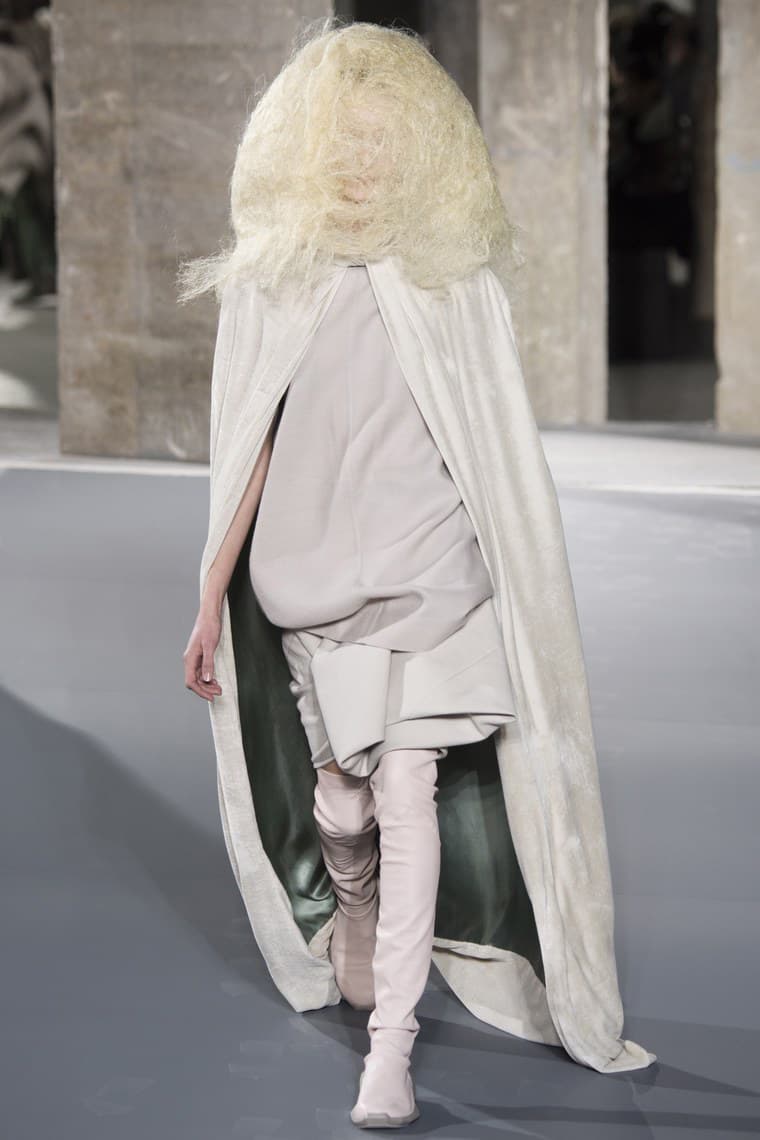 18 of 43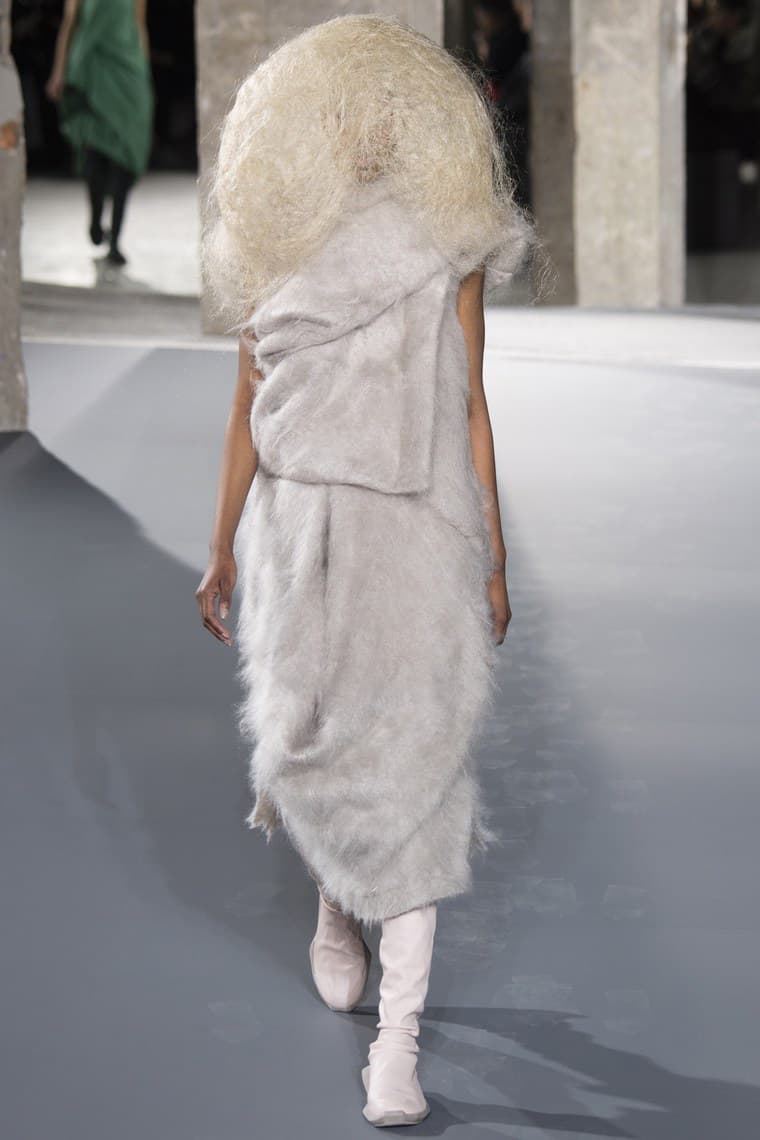 19 of 43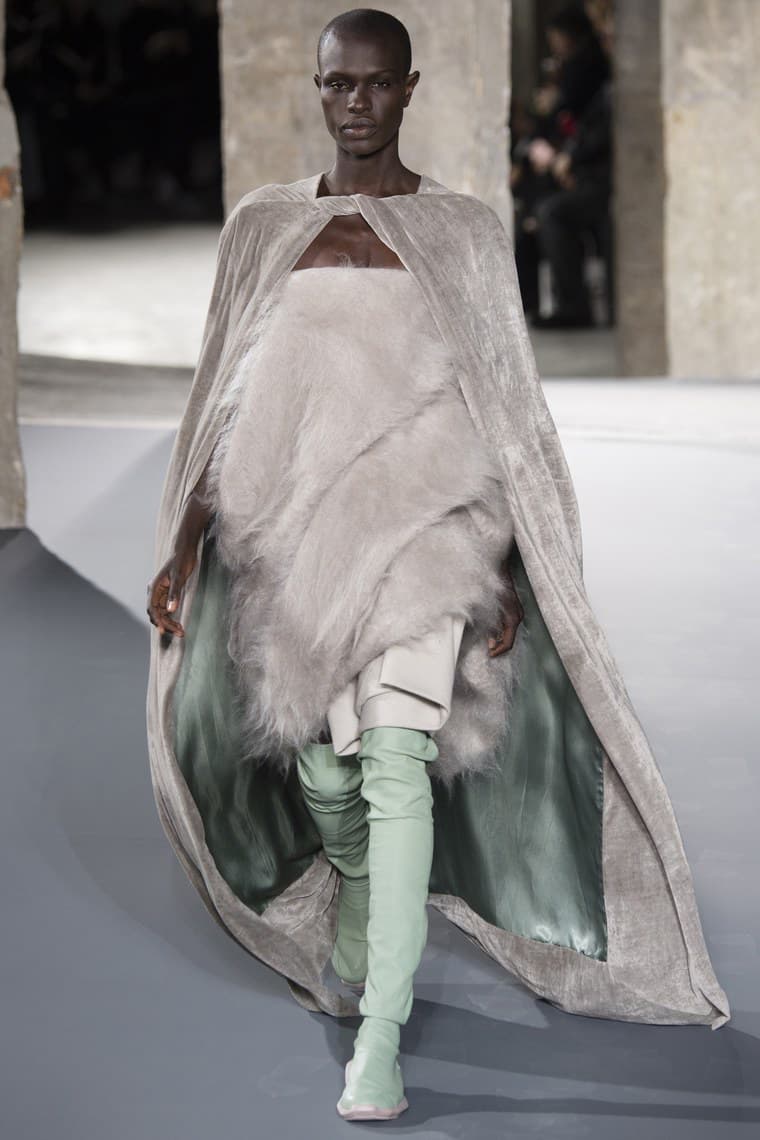 20 of 43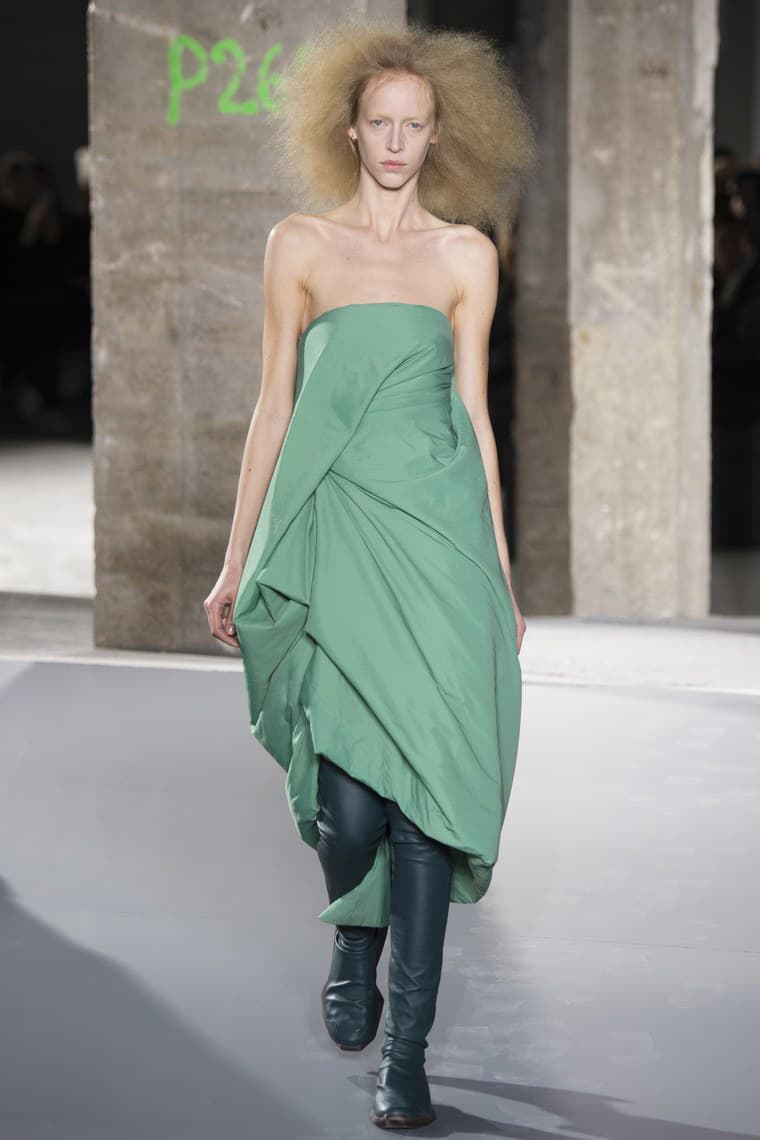 21 of 43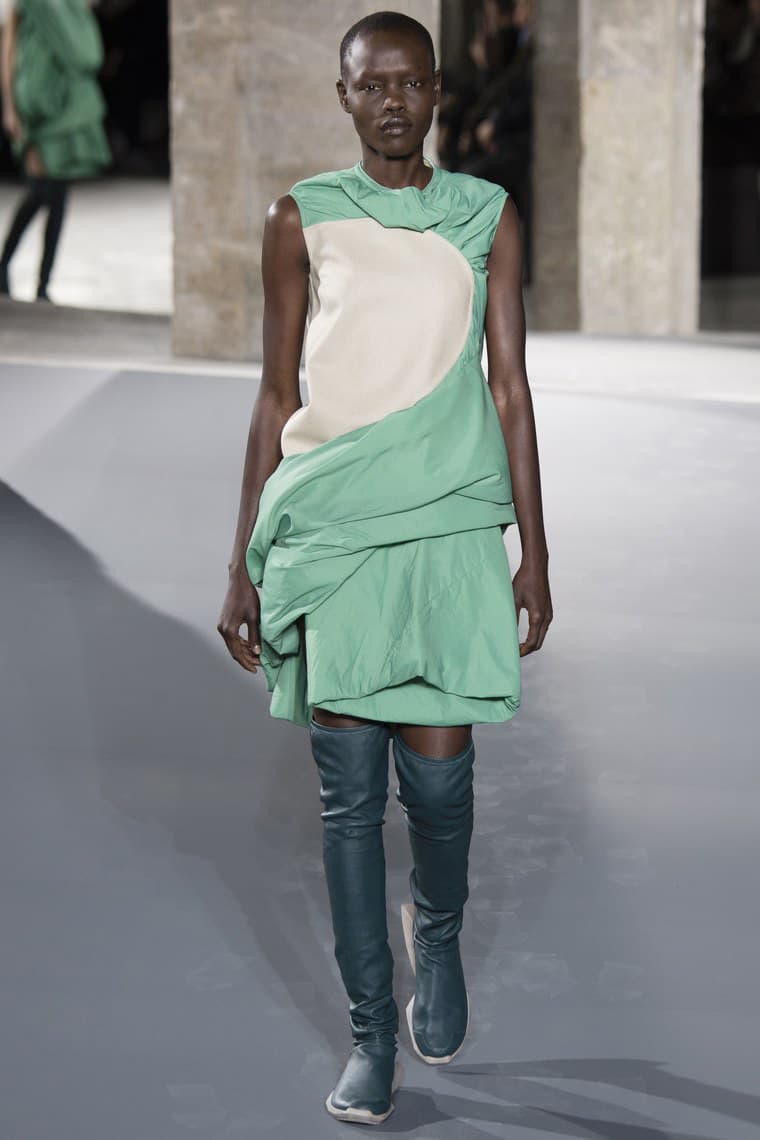 22 of 43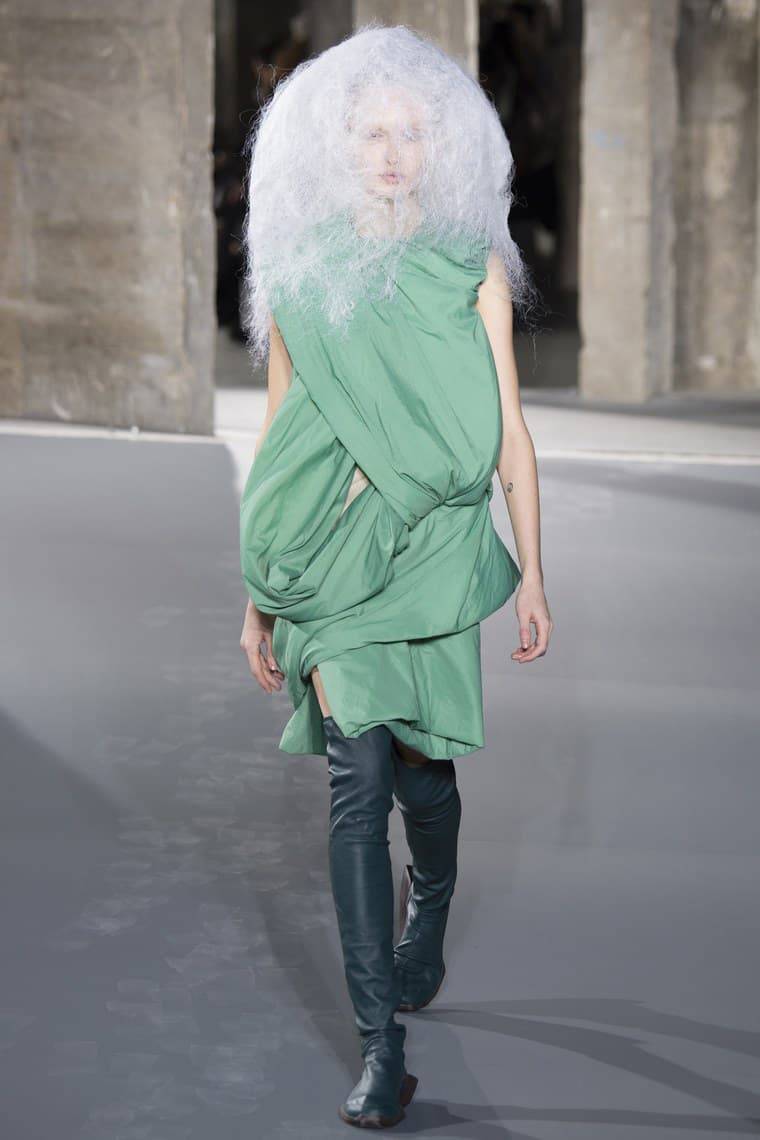 23 of 43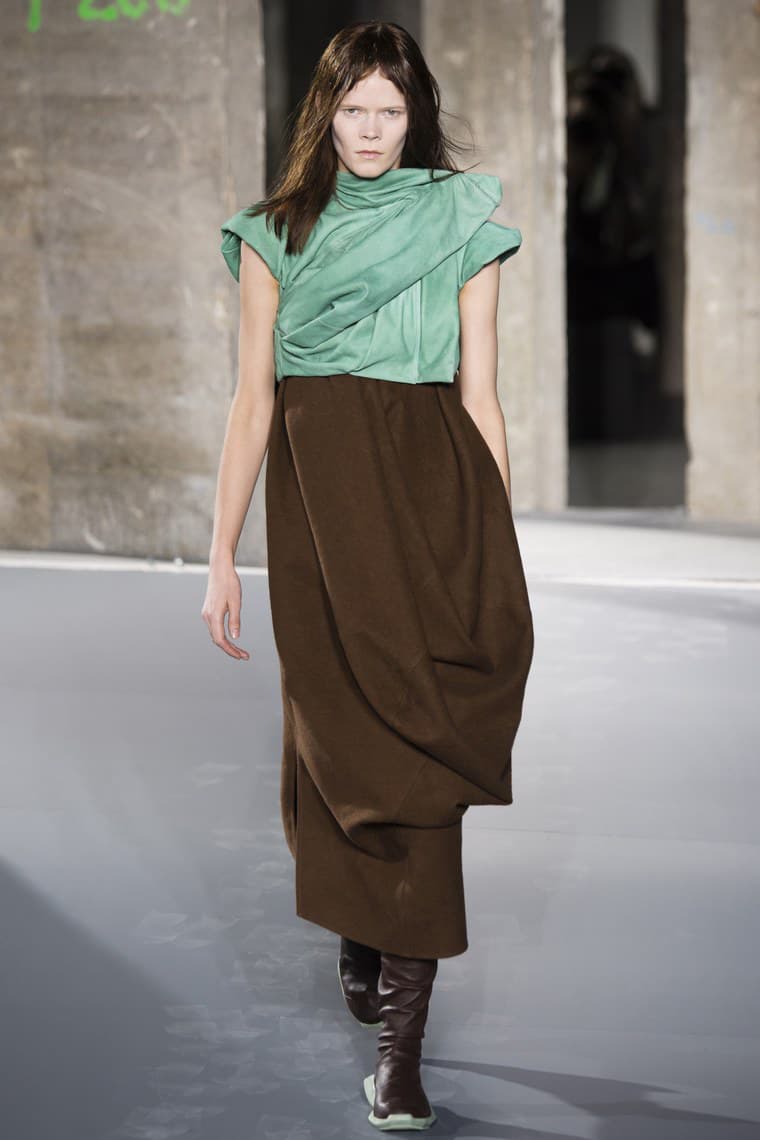 24 of 43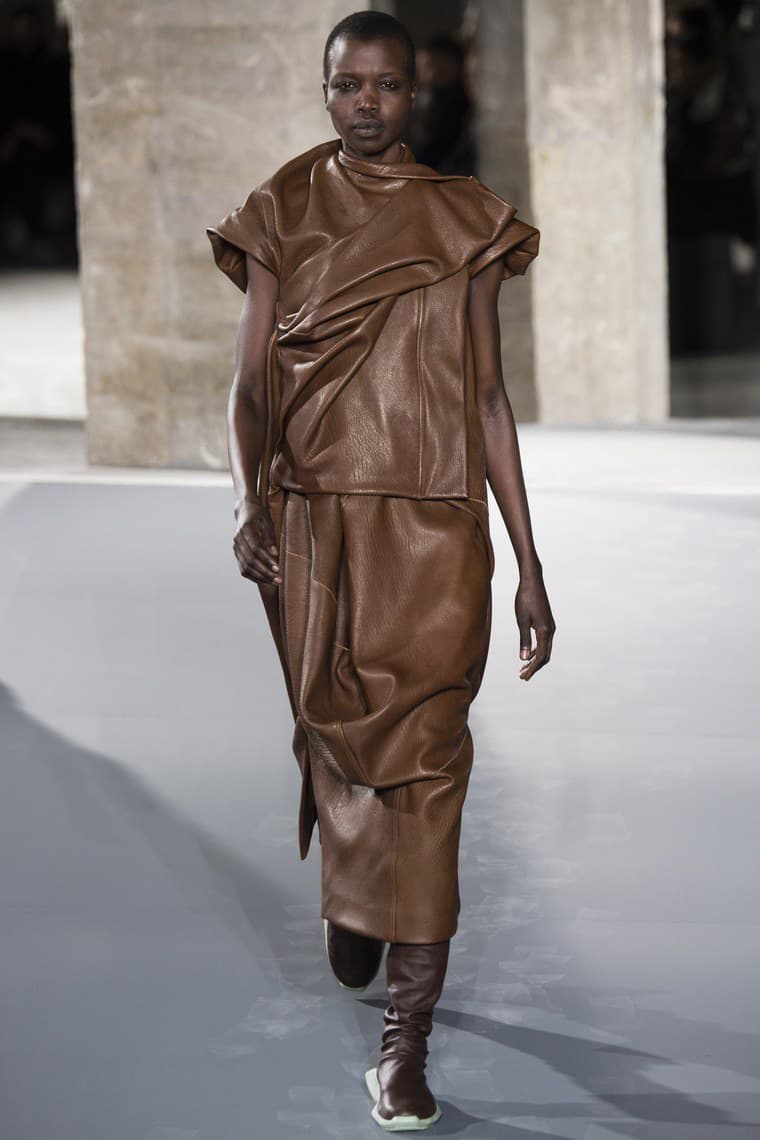 25 of 43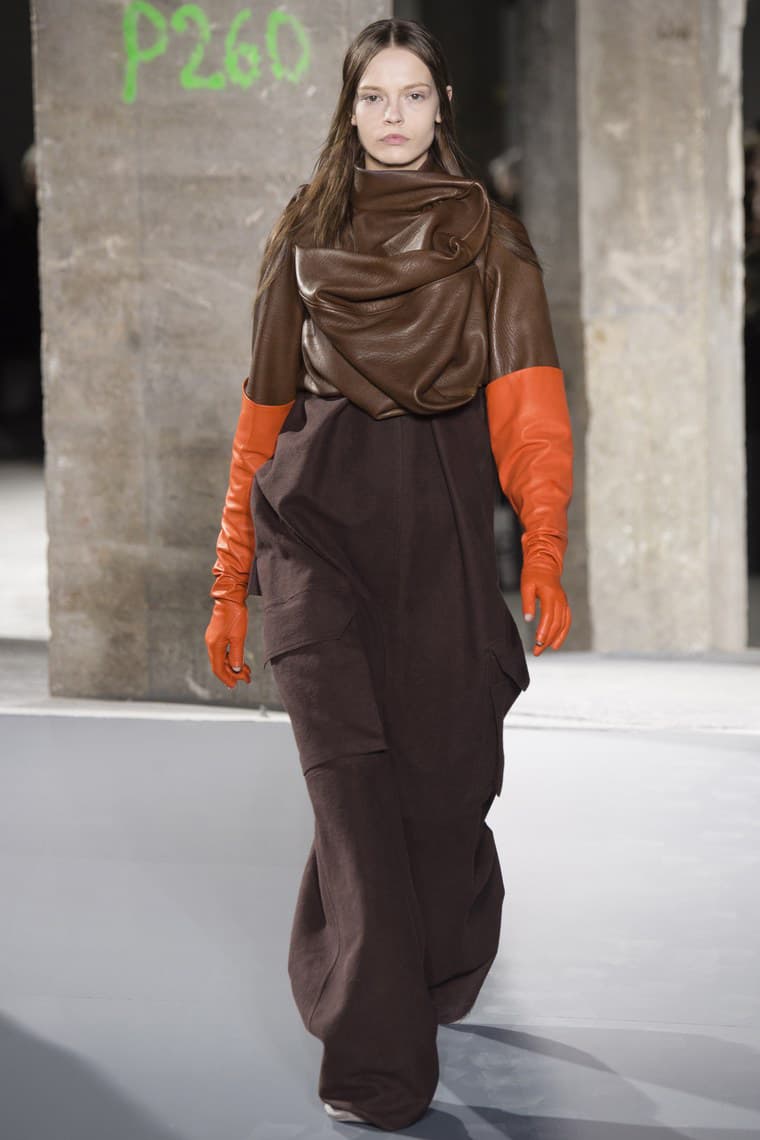 26 of 43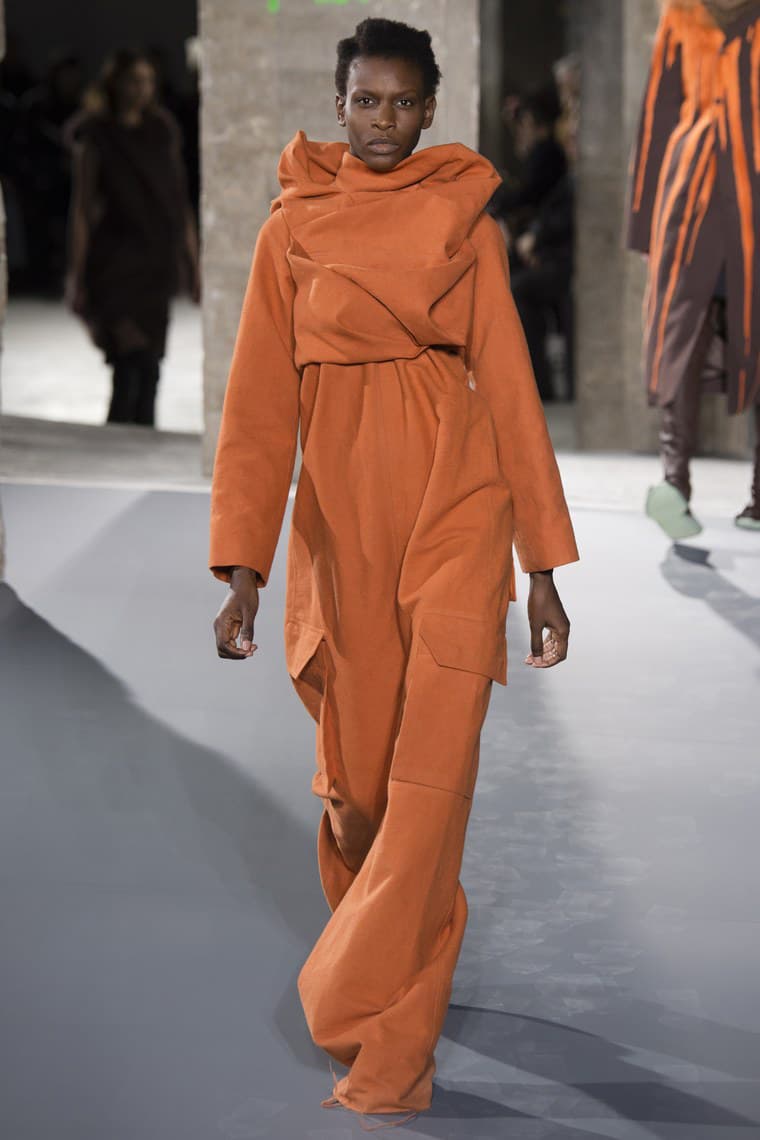 27 of 43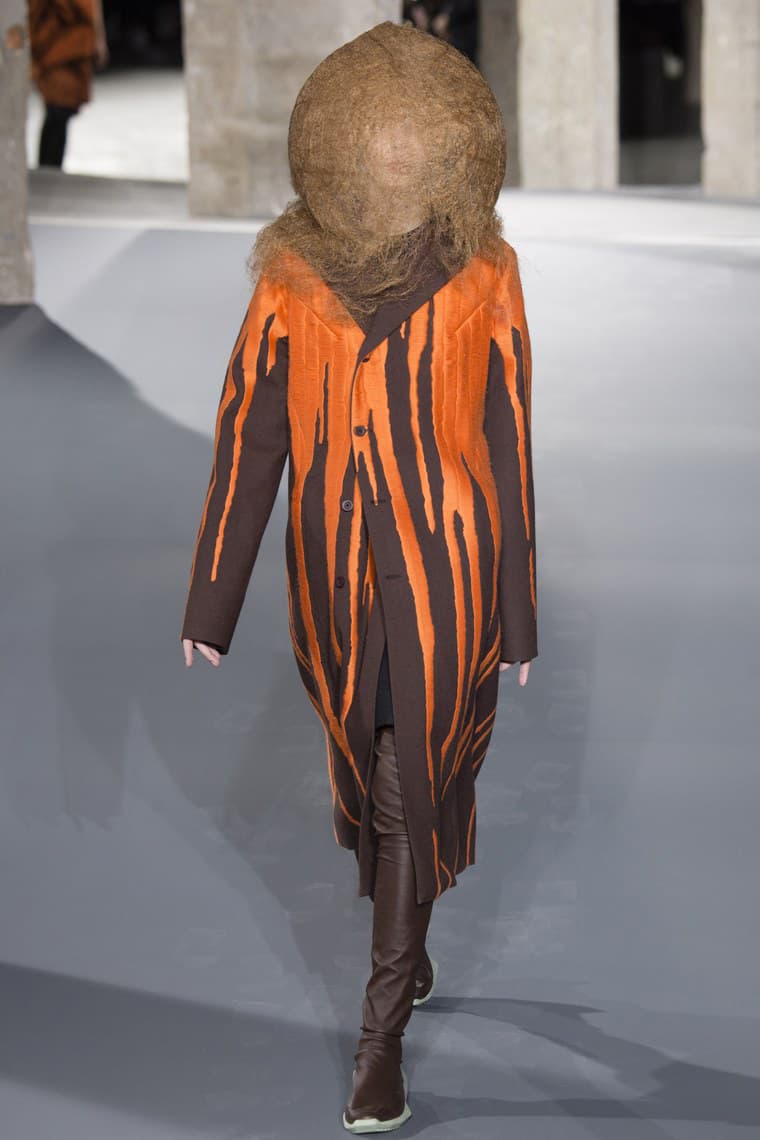 28 of 43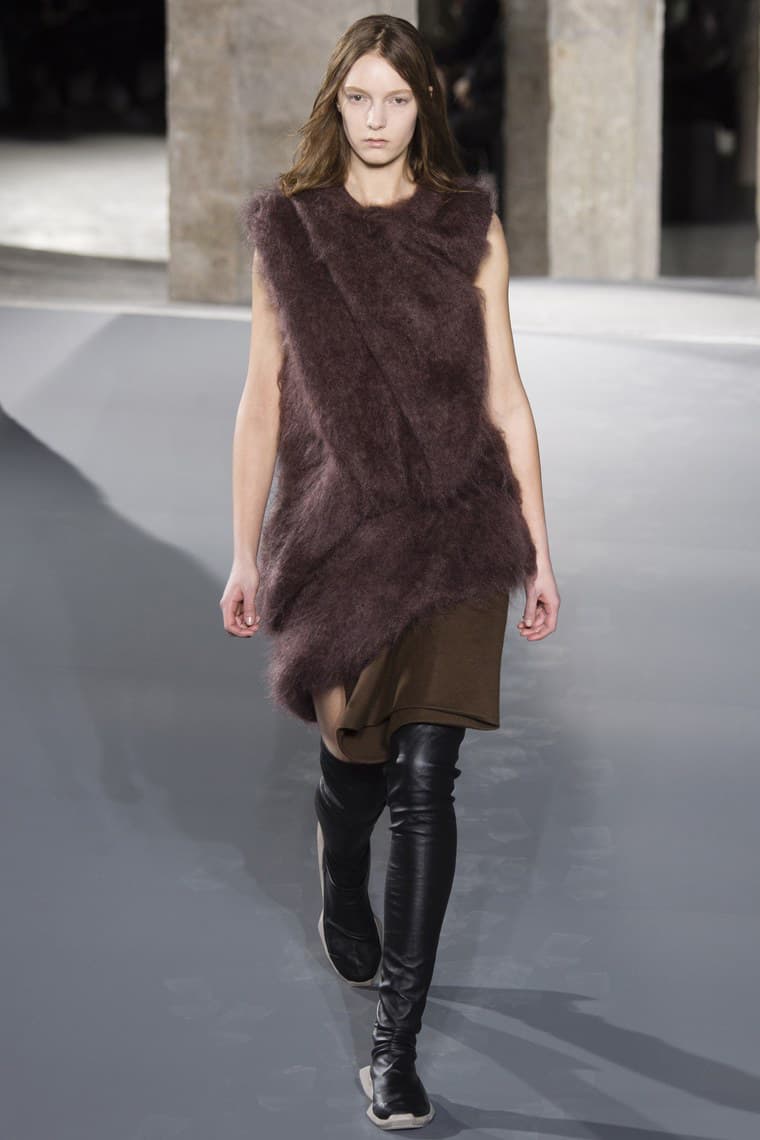 29 of 43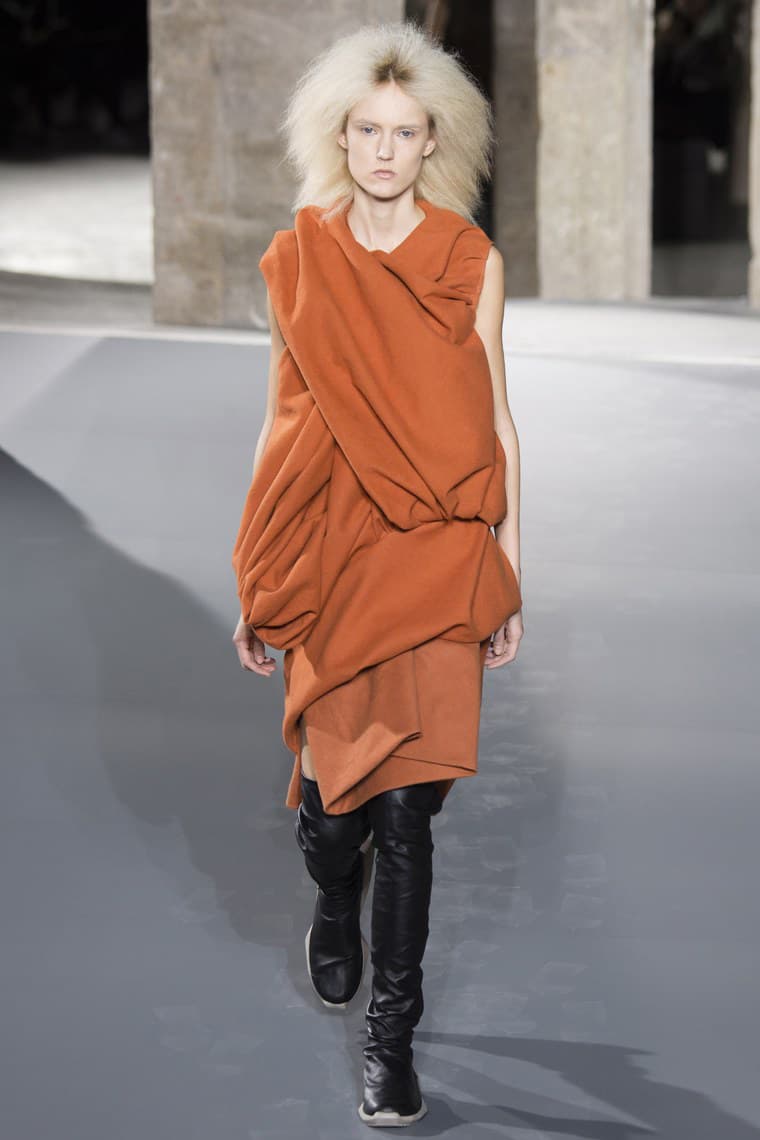 30 of 43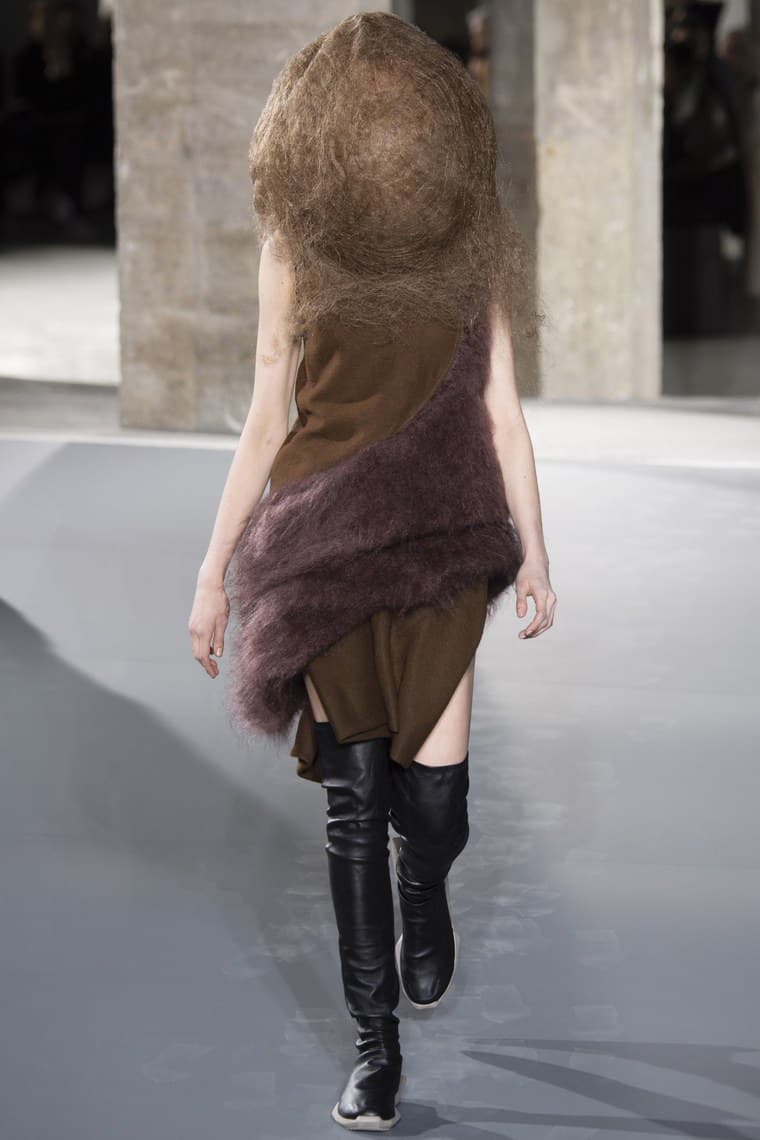 31 of 43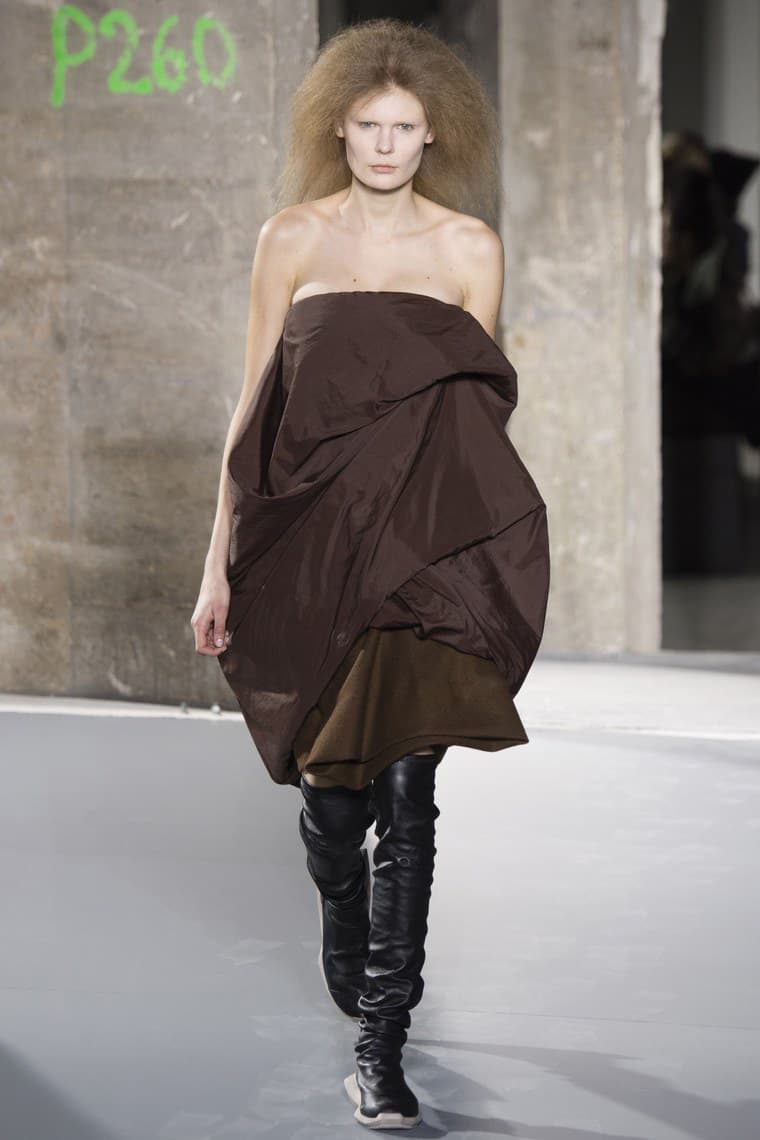 32 of 43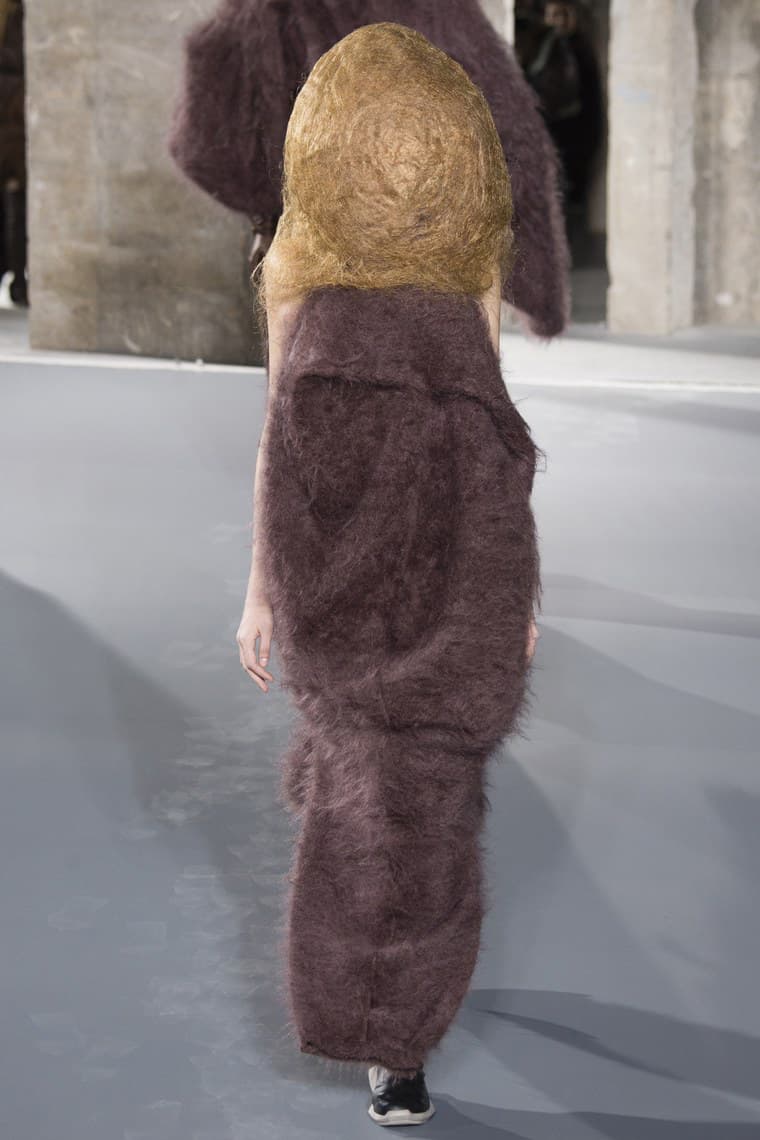 33 of 43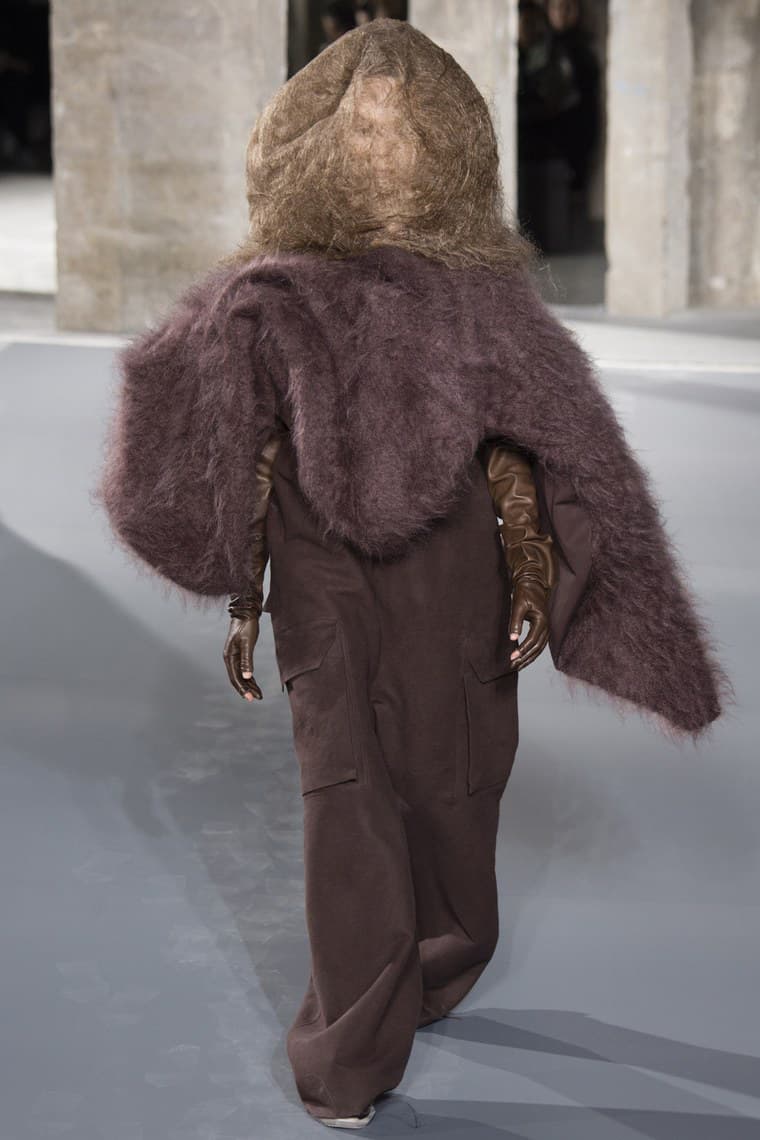 34 of 43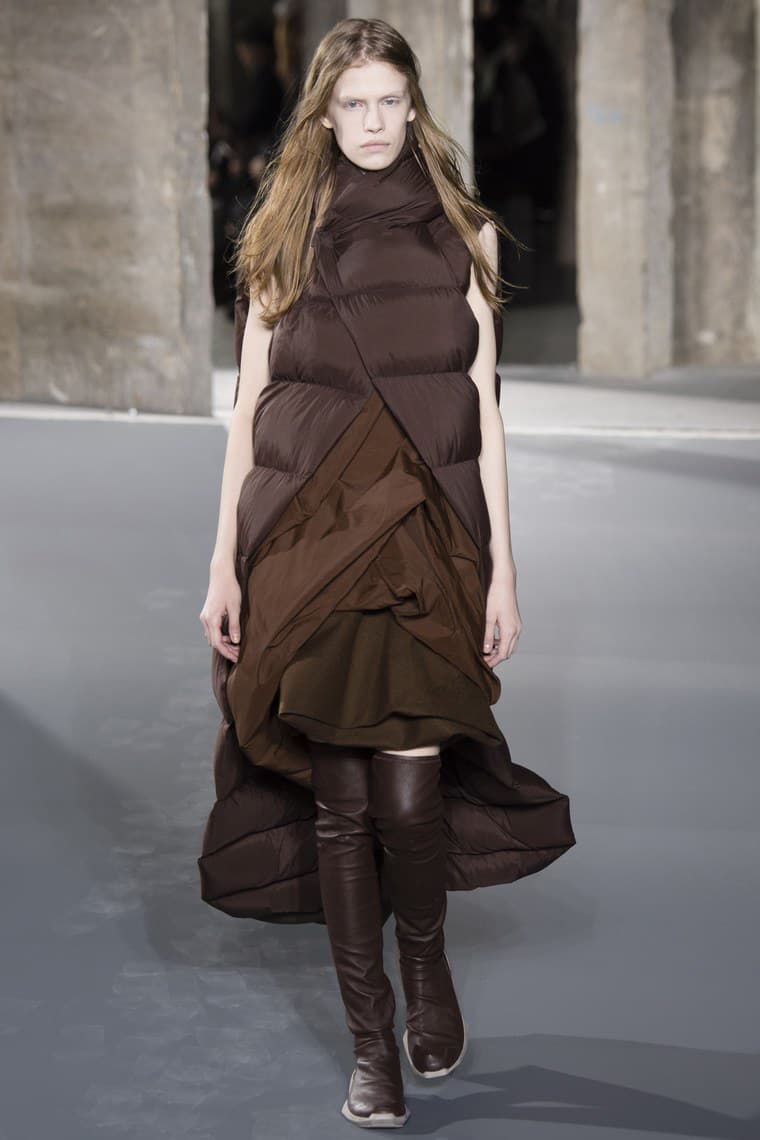 35 of 43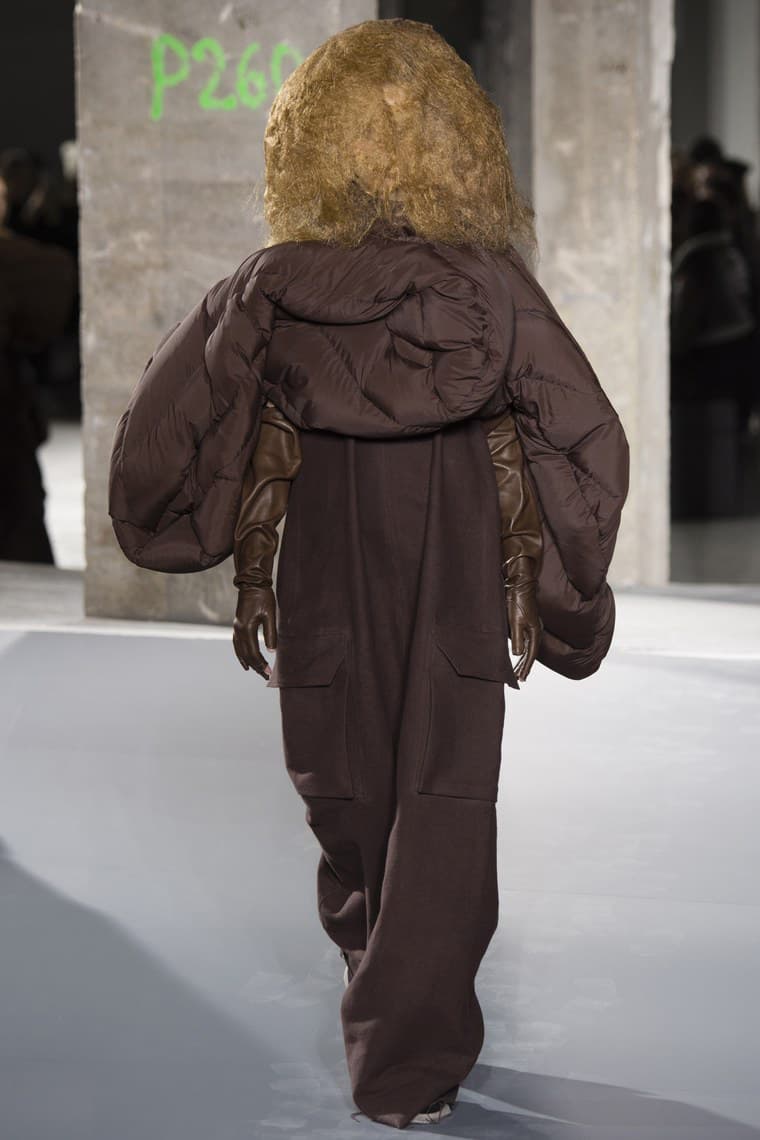 36 of 43
37 of 43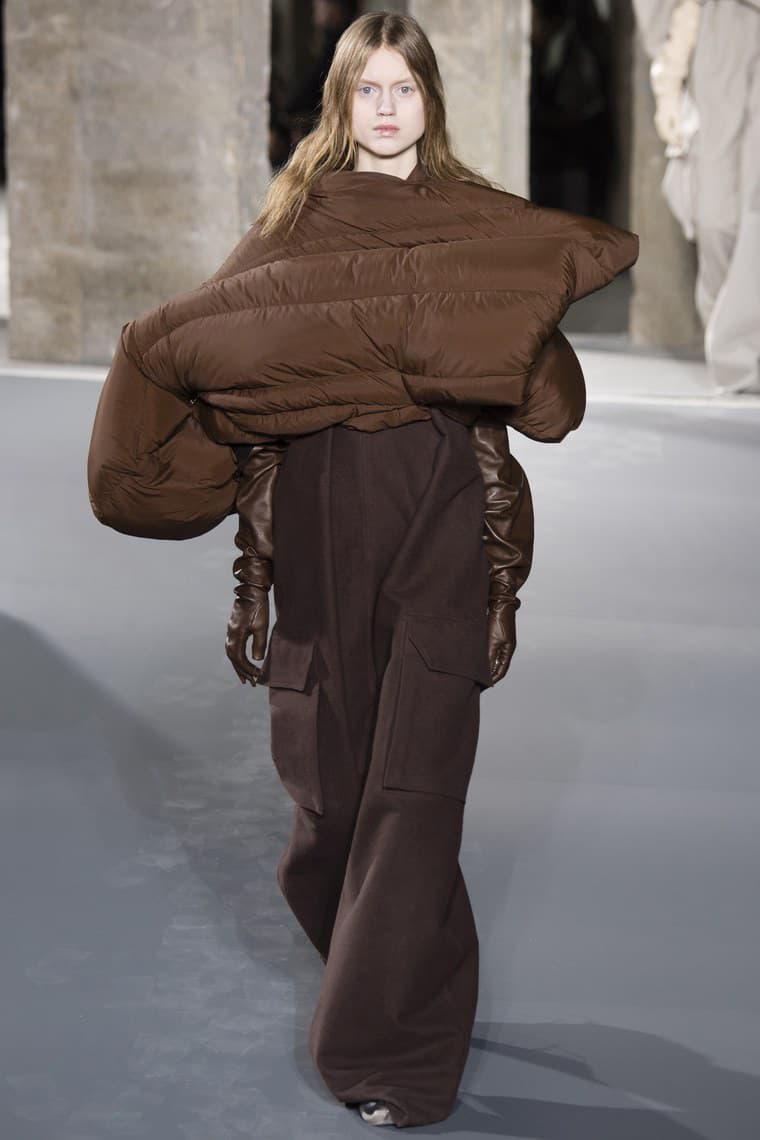 38 of 43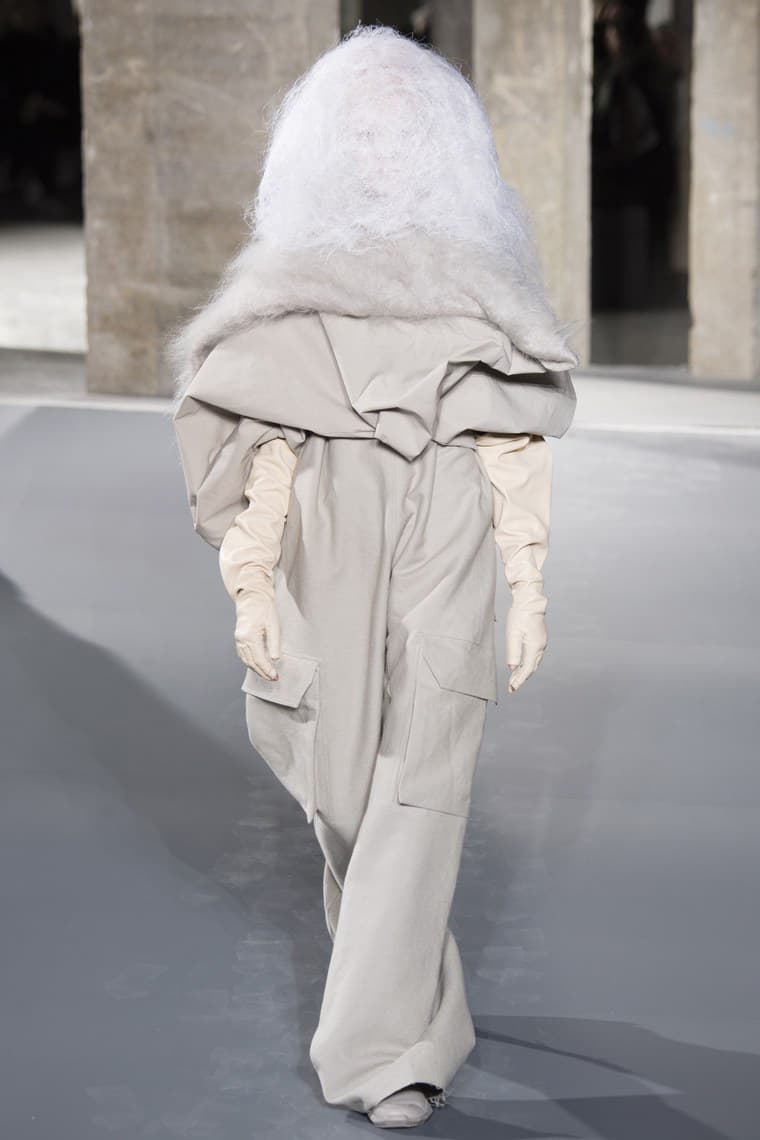 39 of 43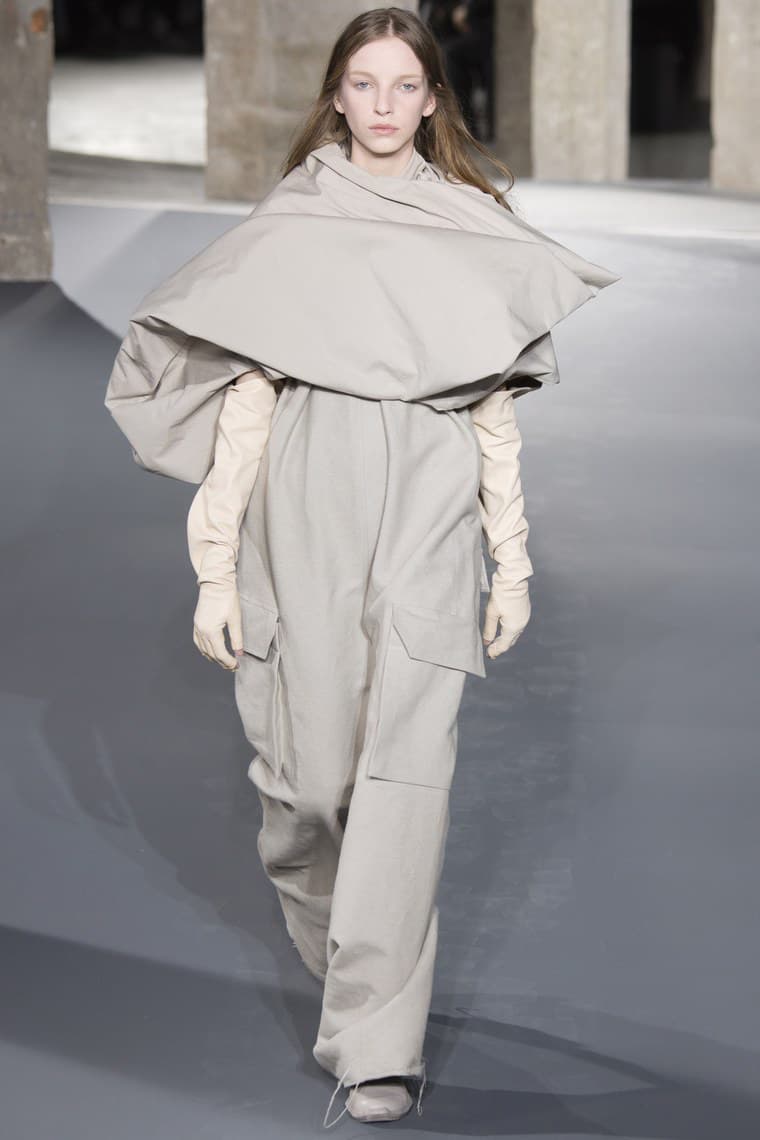 40 of 43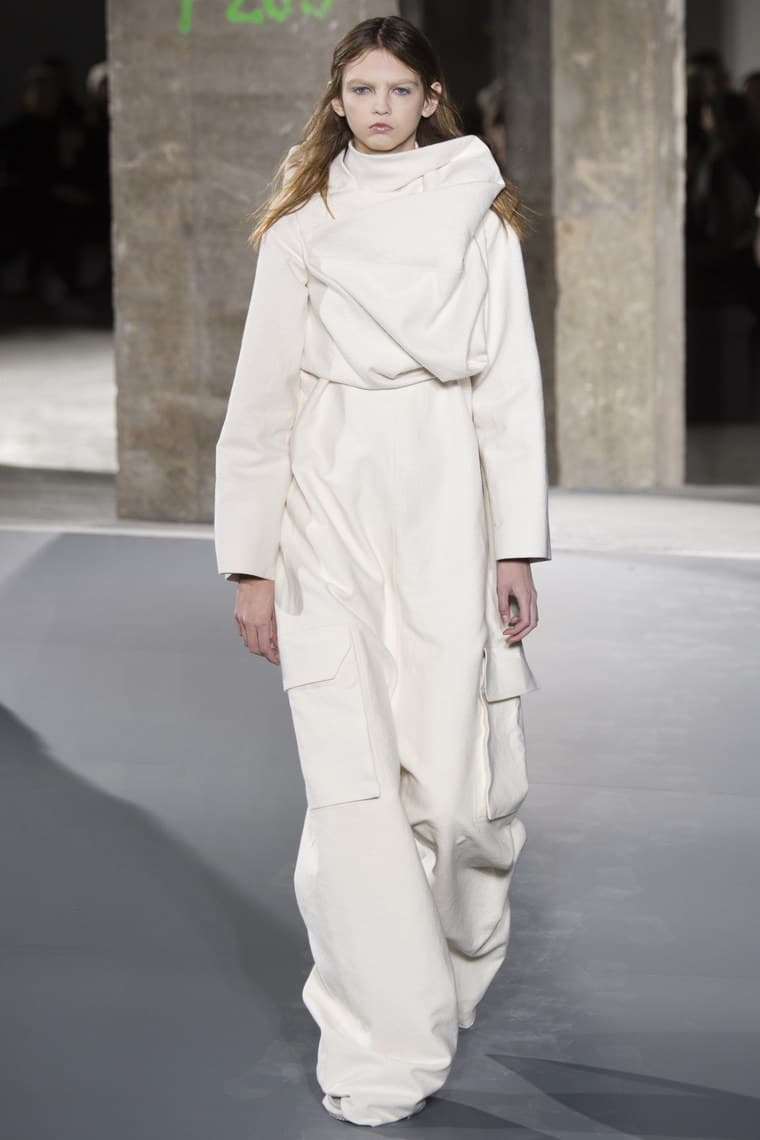 41 of 43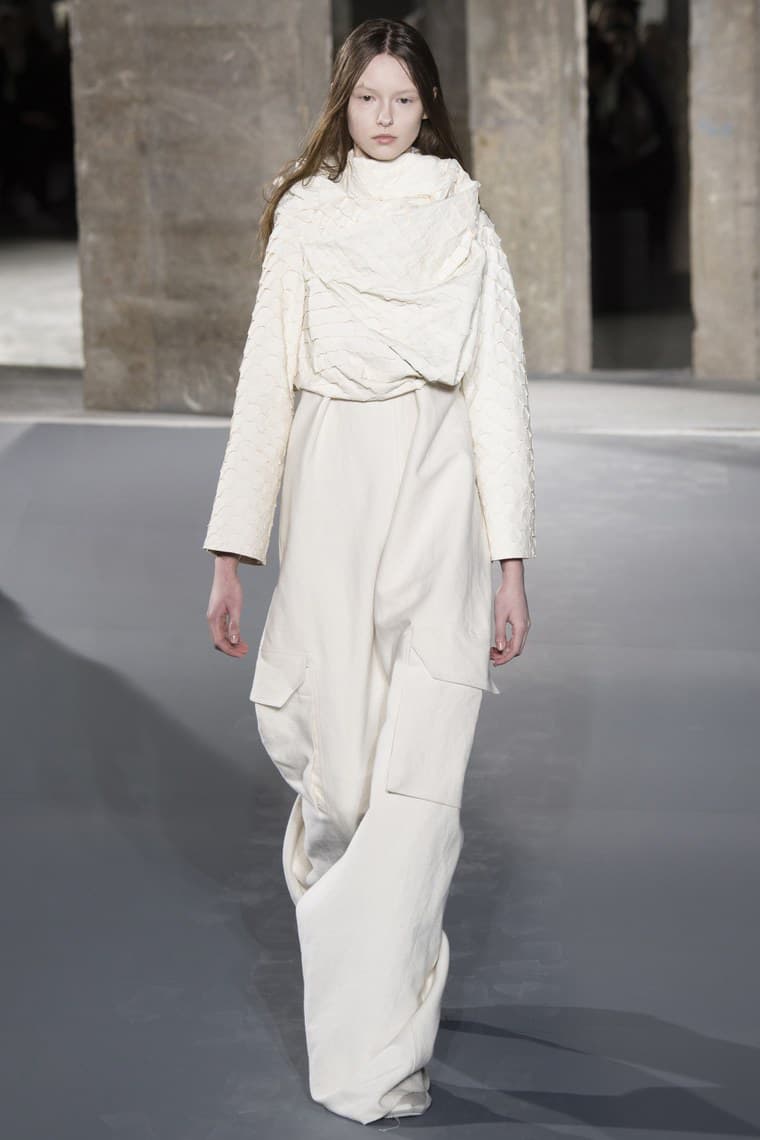 42 of 43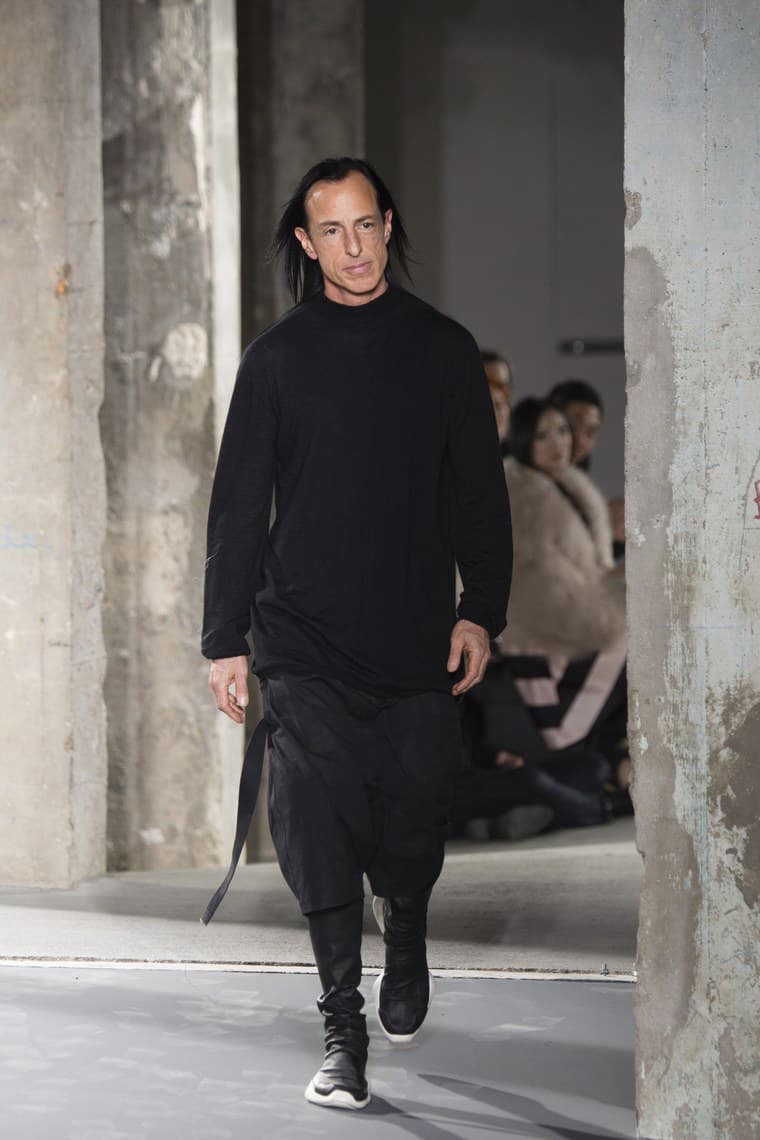 43 of 43
Fashion
Rick Owens' 2016 Fall/Winter "Mastodon" Collection Is a Softer Expression of Gestures
And an ominous environmental warning.
Rick Owens' 2016 Fall/Winter "Mastodon" Collection Is a Softer Expression of Gestures
And an ominous environmental warning.
To a hype-fueled public, Rick Owens' shows gets lost in translation. But the designer's curated presentations often represent a larger phenomenon — shame and masculinity in the genitalia-exposed garment and vulnerability in those human backpacks from previous seasons. This time around, the collection dubbed "Mastodon" is an ominous environmental warning. Garments swathed in layers upon layers of draping got progressively heavier through the collection until models were positively cocooned into themselves. Its a surprisingly softer and more gentle expression than usual. Watch the presentation below.