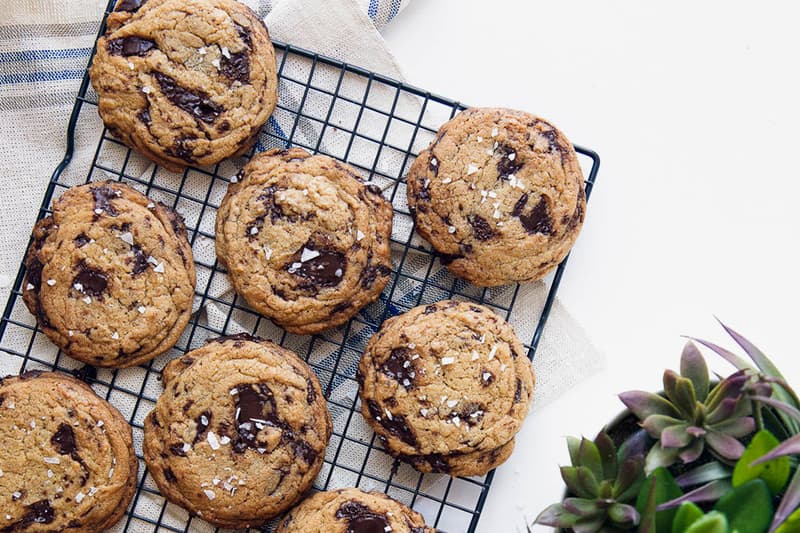 Sea-Salted Olive Oil Chocolate Chip Cookies Will Complete Your Life
So much fancy.
Chocolate chip cookies would most probably be considered a classic favorite for most people. Some like it crunchy, while others love the soft, chewy texture accompanied with the rich gooey goodness of the chocolate within. If you enjoy the latter more, this recipe is made for you. Not only does it embody all the traits you love in your cookies, but it also gets a classy modification with the addition of olive oil and sea salt. Just imagine a smooth, savory aftertaste that compliments the chocolatey richness of the cookie. Try out the recipe below yourself.
INGREDIENTS

6 tablespoons unsalted butter, melted
2 tablespoons high quality extra virgin olive oil
1 large egg, room temperature
¾ cup light brown sugar
¼ cup granulated sugar
½ teaspoon salt
1 teaspoon vanilla extract
scant ½ teaspoon baking soda
1⅓ cup all-purpose flour
4 ounces dark chocolate, roughly chopped

DIRECTIONS


1. Preheat oven to 350°F. Line a large cookie tray with parchment paper.

2. In a medium bowl, combine melted butter, olive oil, egg, both sugars, salt, and vanilla extract. In a separate bowl, whisk together flour and baking soda. Fold the flour mixture into the wet ingredients until just combined. Fold in chopped chocolate.

3. Scoop dough using a 2 ounce cookie scoop, keeping about 1 inch between each cookie. Bake for 12 minutes, or until light golden brown. They will continue to bake once out of the oven!! Allow to cool slightly before topping with flaked sea salt.
Share this article