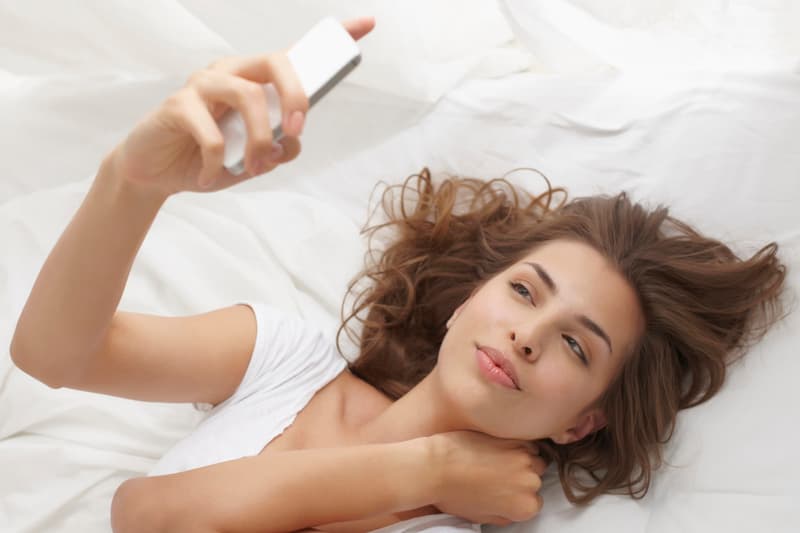 How Taking Selfies Can Actually Damage Your Skin
Drop that camera phone.
Drop that camera phone; while selfies are good for your self-esteem, taking them could be harmful to your skin in the process. After U.K. blogger Mehreen Baig — who says she takes 50 selfies a day for her blog and Instagram — noticed that her face began developing pigmented spots and other changes, like freckles and larger pores, she consulted with a cosmetic dermatologist who told her that her cell phone was definitely partly to blame. According to Dr. Simon Zokaie, smartphone and computer screens emit a blue light, or High Energy Visible light (HEV), that penetrates the skin deeper than UV rays, which as we all know are also skin-damaging. To make things worse, most HEV damage isn't detectable to the naked eye, nor is it protected by sunscreen alone.
Don't fret, however. Makeup brands are currently beginning to create products that protect the skin from HEV light. Dr. Zokaie also suggests using a daytime antioxidant serum with sunscreen and an antioxidant cream or gel at night so you can continue to love thy selfie.
Share this article