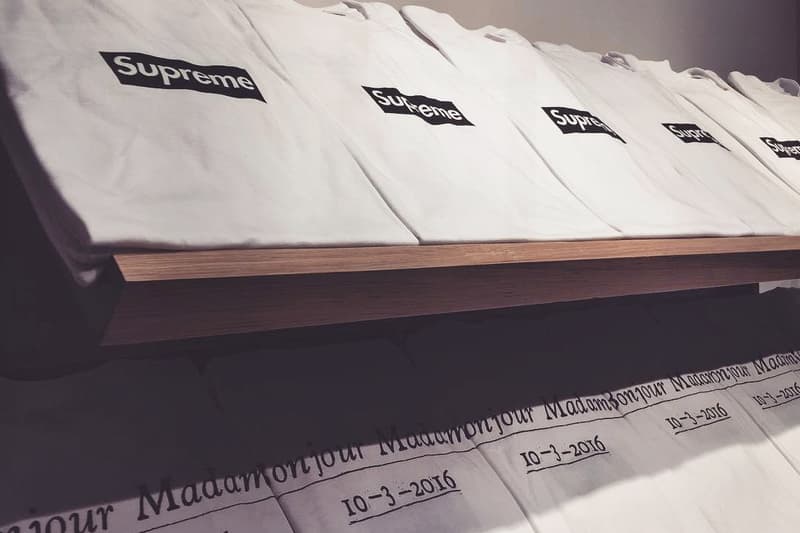 Fashion
Supreme's Paris-Exclusive Box Logo Tee Will Cost You $1,000 USD on eBay
Excusez-moi, vraiment?
Supreme's Paris-Exclusive Box Logo Tee Will Cost You $1,000 USD on eBay
Excusez-moi, vraiment?
If you thought the massive queue outside the Supreme Paris store on its opening day was crazy, wait until you find out how much the exclusive Paris-edition box logo tee is going for now on the resale market. With a black iteration of the signature box logo on the front, the back of the t-shirt reads "Bonjour Madame" with the opening date of the store below it. With its limited status, the tee has already commanded a price tag of $850 USD on eBay, with auctions going for as high as $950 USD. Would you go this far for a brand you love? Let us know your thoughts in the comments below.
Share this article