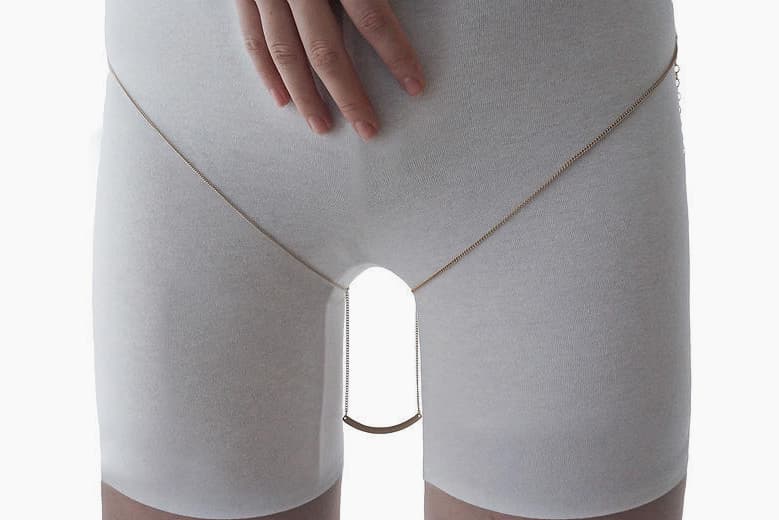 Health
This Artist Is Selling Thigh Gap Jewellery to Critique Unrealistic Body Standards
Because social media sucks, sometimes.
This Artist Is Selling Thigh Gap Jewellery to Critique Unrealistic Body Standards
Because social media sucks, sometimes.
These days, there is an increasing amount of controversial and twisted ways to measure unrealistic body standards for women, such as the recent fad of women posting pictures to show that their waist is smaller than an A4-sized paper. Of course, there is also the "coveted" thigh gap, which is considered a "desired" standard for shapely legs. Riding on this, Soo Kyung Bae, a design undergraduate from the National University of Singapore, launched a line of jewellery that accentuates the thigh gap. She is selling these pieces on an e-commerce platform under the brand TGap Jewellery - or is she?
The reality is that Soo is not selling these pieces at all. When you proceed to checkout, you will be directed to a page that tells you the story behind the brand: "TGap Jewellery is a fictional company… It is launched to catalyse a debate on unrealistic body image social media portrays." The design student further explains that the purpose of this movement is to highlight how the media's power influences one's perception of body image. By using exaggerated products, she hopes to "bring a provocative jolt that leads us to ponder and reflect upon what we are like as a society and the absurd things we value and obsess over — as well as how this creates unnecessary pressure for women and girls." Read more about Soo's project at the TGap Jewellery website.