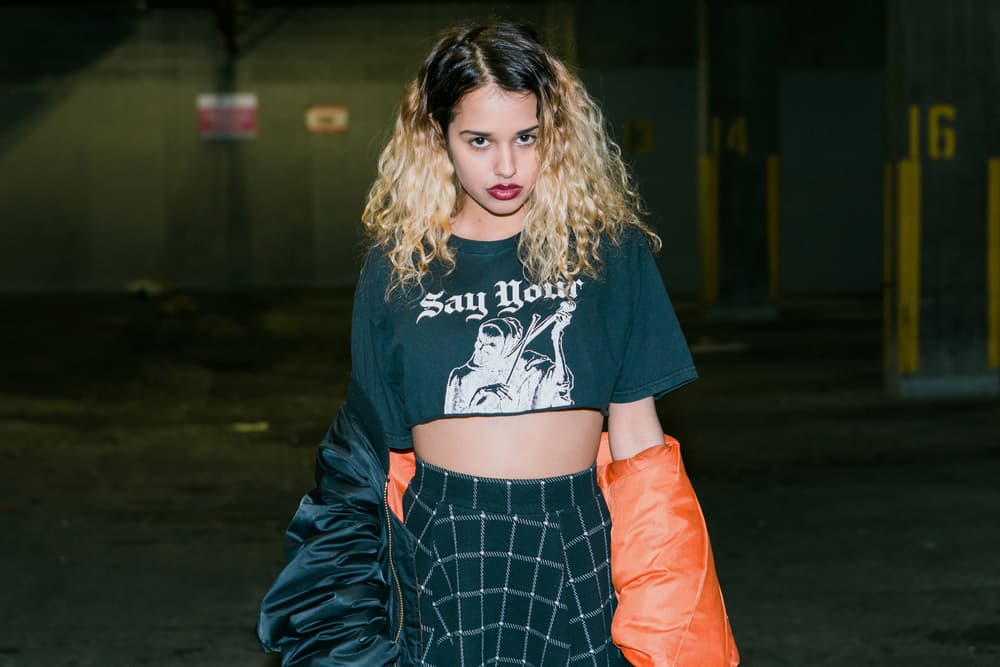 Music
Tommy Genesis' New Album 'World Vision 2' Is Almost Here
"It's the same ice cream but candy-coated."
Tommy Genesis' New Album 'World Vision 2' Is Almost Here
"It's the same ice cream but candy-coated."
Meet Awful Records' signee Tommy Genesis — self-described child-of-the-internet, this Vancouver-born underground rap queen is on the major come up. Introduced to the Atlantan-born rap collective by Father (unsurprisingly online), Genesis' talents catapulted — the artist infused herself into Father's "Vamp" only to drop her debut album, World Vision, soon after an inauguration into the DIY crew. If you're unfamiliar, Genesis' music returns to the dark and instinctive intersect of the human psyche. Sexual lyrics in full-glory.
Her just-announced new album titled World Vision 2, is almost here. Boasting production from the likes of MADEINTYO and GODMODEGAME666, the sequel also calls on Awful Records' cohorts, Father and Abra. To find out more about the artist behind those lyrics and the not-so-innocent-schoolgirl-style, we shared notes with Tommy Genesis herself on the sophomore album. Check out our exclusive interview below.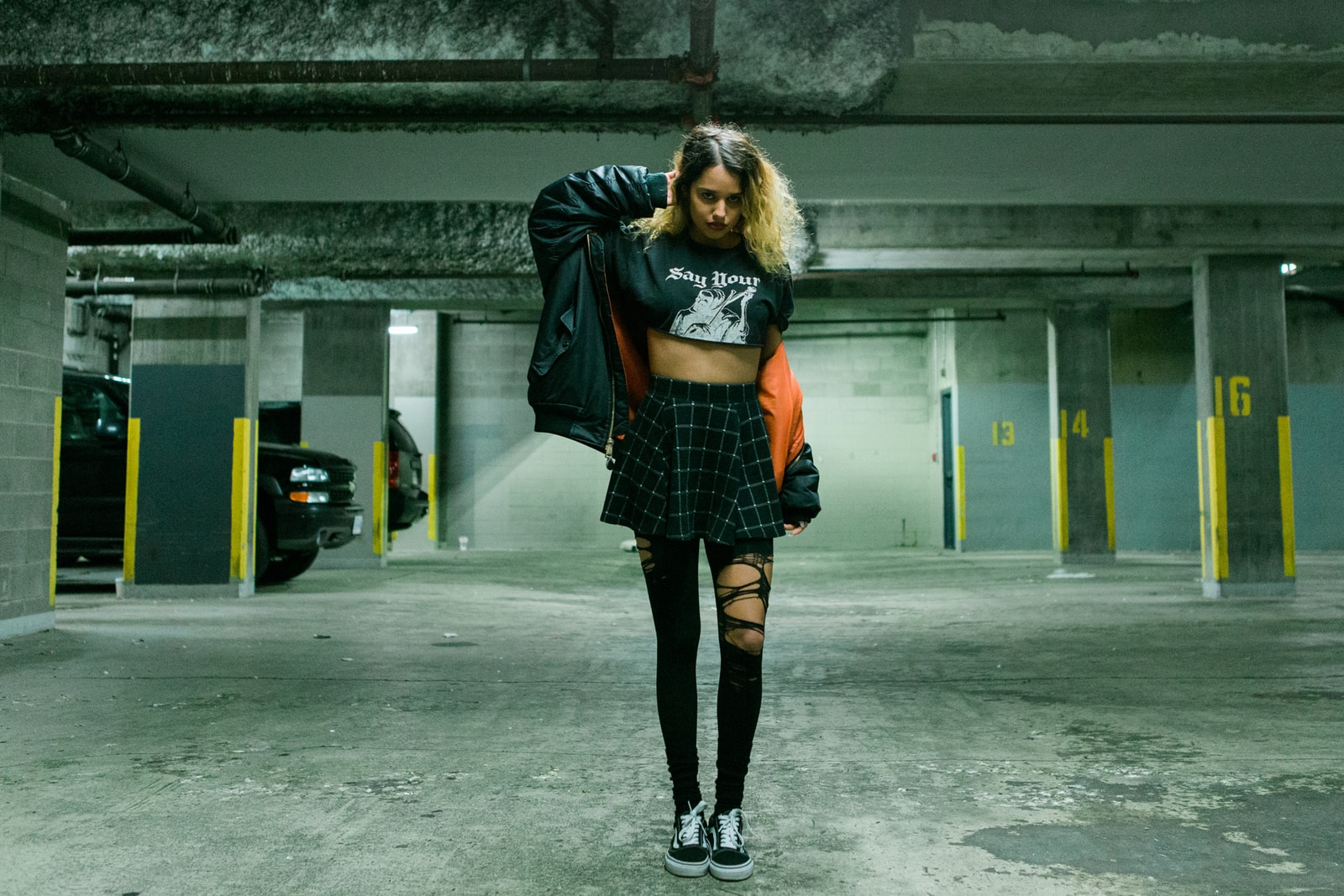 You describe your sound as "fetish rap" – what does this actually entail?
It was really just something I put in my bio randomly. But I guess it means rap that doesn't perpetuate mainstream ideas of sex and love. It's music that taps into your dark, instinctual side.
Your new album World Vision 2 is set to release in March. How is this going to relate to the first album, World Vision, both thematically and sonically?
Thematically, it's love and war. Sonically, it's the same ice cream but candy-coated. World Vision is a trilogy. WV3 is out later this year too.
With the success of the first album, what mentality/approach did you take in creating a sophomore record?
I accidentally poured a lot of myself into the first one. Then I purposely poured even more of myself into this one. World Vision 2 has the same aura but IMO it's a lot more seductive.
Which song on World Vision 2 is the most personal for you? Why?
Most of my songs come from personal revelations or encounters. I produced this one track although I won't give away the name cause it's also the song's hook…it reminds me of 'The Story of the Eye' by Georges Bataille. It's sort of a look into some of my most fucked up sexual experiences.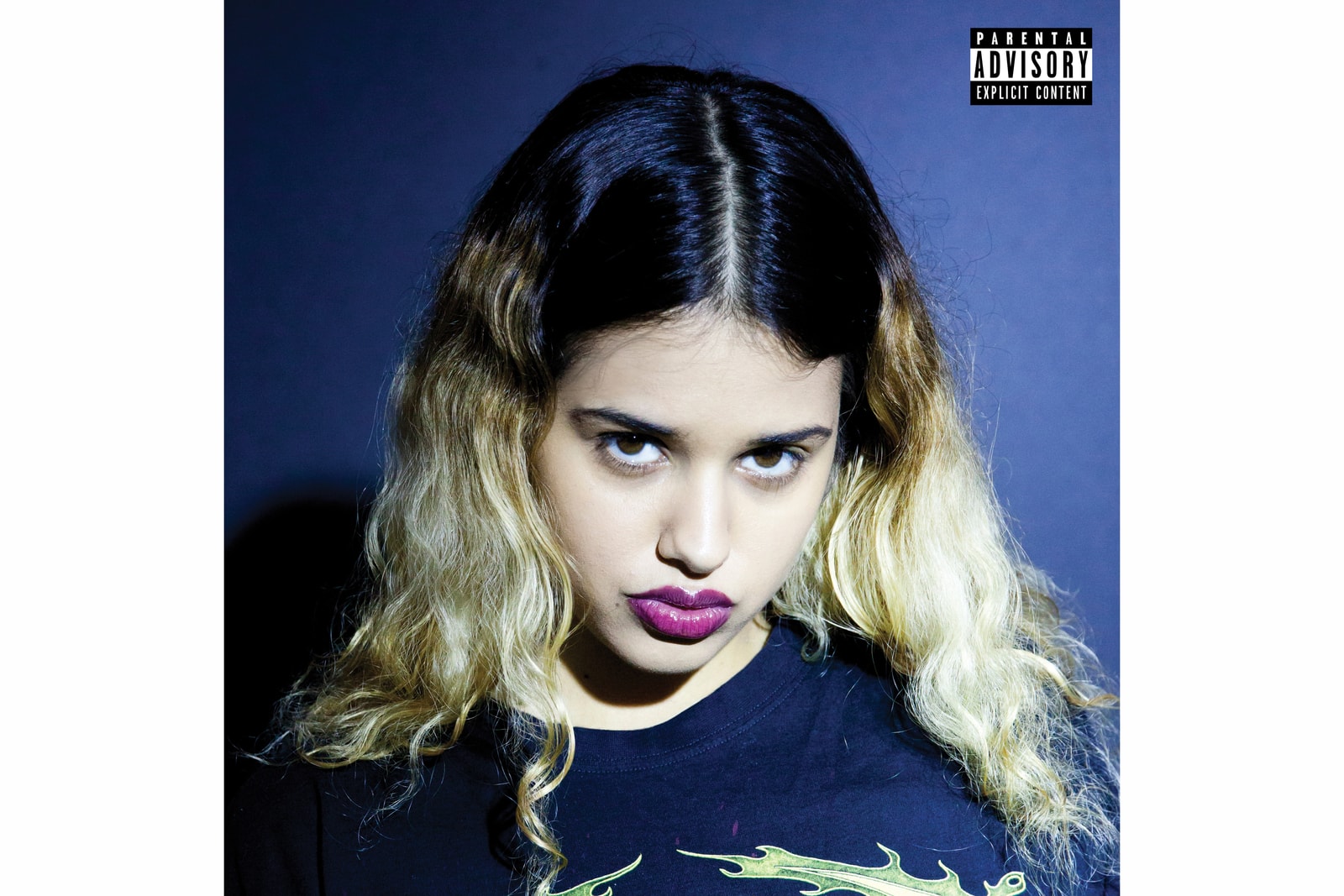 How would you describe the collaborative process when piecing together songs and working within a collective such as Awful Records?
It's real. We get together make a beat, drink some wine and record…we all produce, mix, master, and help each other out. We're a family, and I feel blessed.
Vancouver is perhaps not best known for its hip-hop scene, although it's home to a pretty thriving DIY-based music community. How has the city contributed to your growth as an artist?
I started playing shows with live bands, making beats on analog. I've always done things DIY. I started out rapping in this group (moan), which basically was just sex talk with this girl who I thought was cute. Then I was in this group with three dudes who all played instruments..so in a way I was always low-key making music that I look back on with love.
You're pretty vocal about the sexual explicitness of your lyrics and how you want to make that relatable to listeners. As a female hip-hop artist, what sort of expectations or restrictions do you feel that the music industry still imposes on its female artists?
I think that it's a new day and we can just move within the industry without any "restrictions." It probably depends on your personality and who you're fucking with but I'm not trying to deal with dinosaurs that feel like there should be any different "expectations" or "restrictions" on female artists. I always keep a good group of people with me, and if there are "expectations" or "restrictions," I really just don't notice or care.
How does fashion tie into how you represent yourself as an artist?
To be honest, if I wasn't rapping, I'd still dress how I've always dressed. To me it's not really about fashion but how closely you can represent your true self inside out.
How would you say your performances stand out from the live shows of other artists?
I like to play. I like to dance and crawl. I like interacting with people throughout my performance. Sometimes it's high energy; sometimes I pet heads, mosh or kiss cheeks. I can't compare myself to other artists, I'm just out here being myself.
What is your must-have item to bring with you on tour?
Combat boots and plaid skirts.
When do you feel the most confident?
On top.
This girl is as real as it gets. Preview World Vision 2 with "Art" above and for Tommy Genesis' upcoming performances, check out the full list below.
Upcoming Show Dates
March 11
Apt. 200
Montreal
March 16
#HouseOfVans at 950 Dupont St.
Toronto
March 17
Southern Hospitality #SXSW2016 Showcase at Scratch House
Austin
March 23
Seasons Festival
Vancouver
Photographer

Michael Angulo
Interviewer

Zarah Cheng
---
Share this article