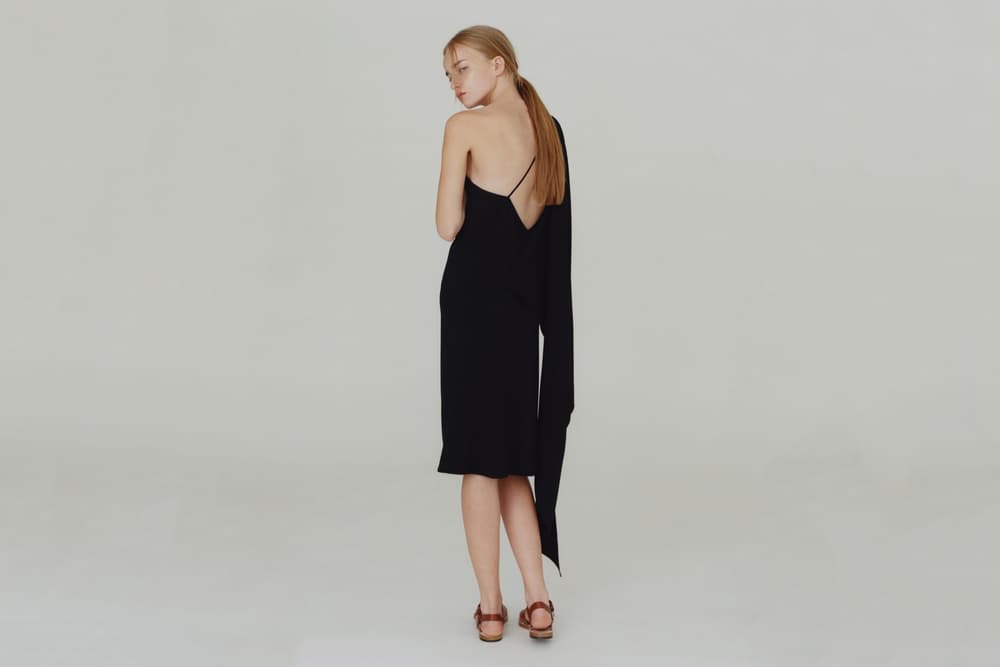 1 of 5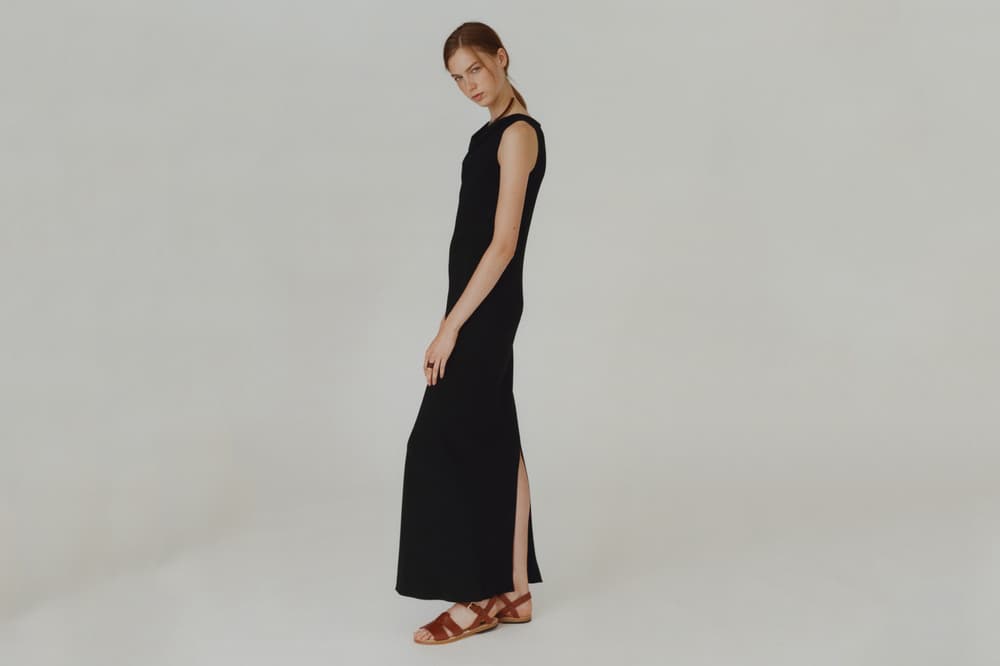 2 of 5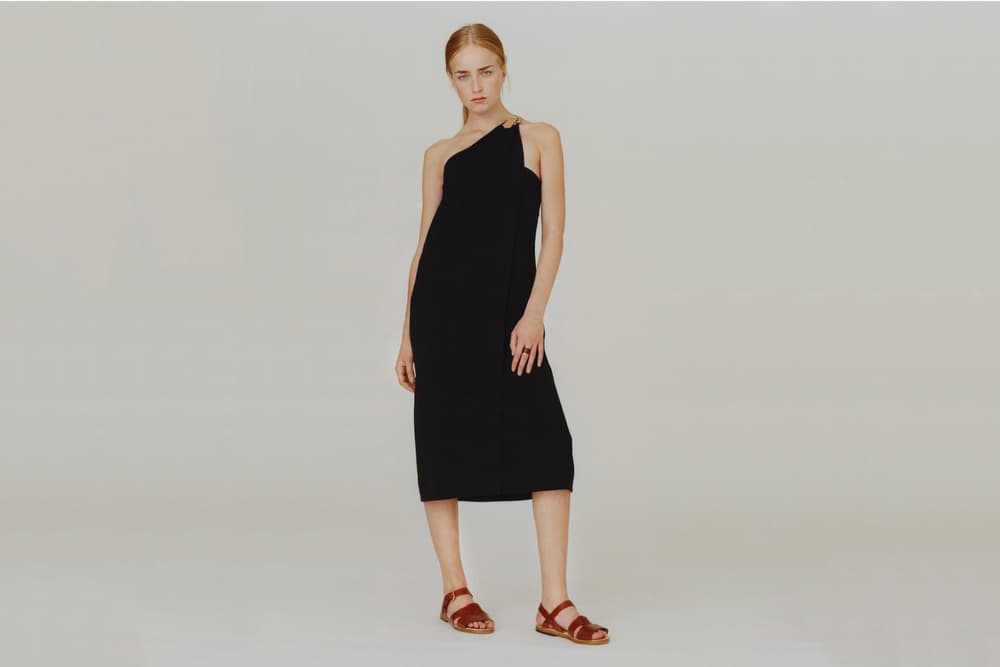 3 of 5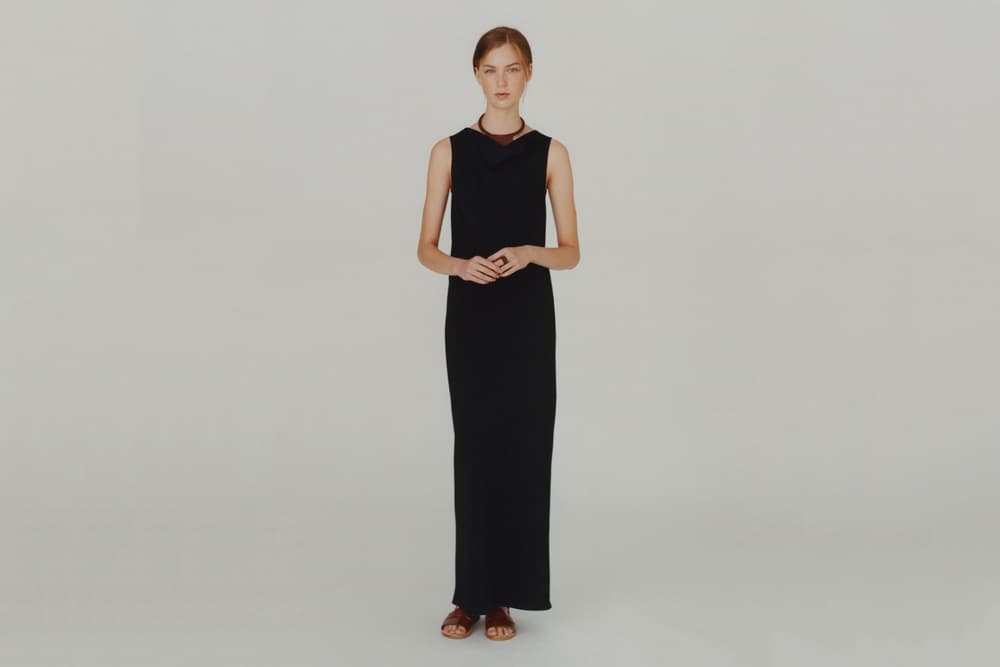 4 of 5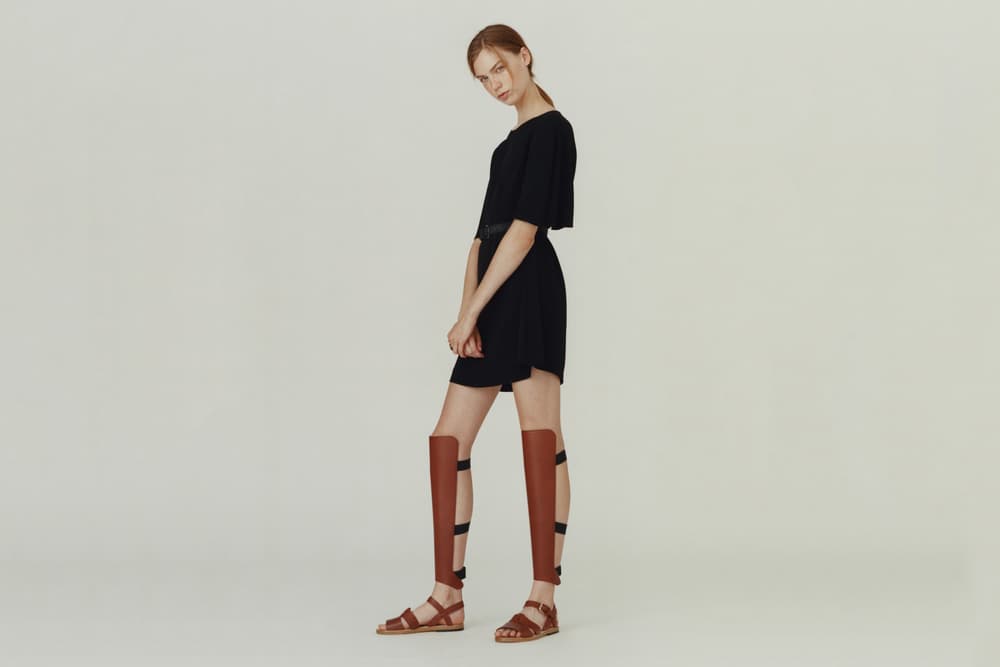 5 of 5
Fashion
Don't Call Jean Touitou's A.P.C. "5 Dresses" Capsule LBDs
"My dresses have more poetry and creativity than that."
Don't Call Jean Touitou's A.P.C. "5 Dresses" Capsule LBDs
"My dresses have more poetry and creativity than that."
A.P.C.'s Jean Touitou introduces "5 Dresses," an alternate number to the standard LBD. Using bias cut technique to don characteristic drape and grace, the collection, in the words of Touitou, "make women even more beautiful." Demure in shape, Albertine, Diane, Emma, Gilberte and Odette spotlight softness and fluidity in design. So, don't call the capsule LBDs — its more complicated than that. 
Catch an excerpt of Vogue's conversation with Jean Touitou about "5 Dresses" below.
Why did you opt for five dresses, all in black?
It was something I just really wanted to do. Maybe I got a little tired of being someone who's thought of as only doing everyday clothes. I wanted to show that I could do dresses cut on the bias, kind of like an architect who does villas in the Hamptons but wants to show the world he can do bridges, too. It's like flirting with danger, or playing hardball. If you're going to do a bias dress, it had better be good. They don't necessarily have what a retailer would call "hanger appeal." But it's my company, so I figure I can take a chance. I can be a dictator if I want.

Was there a muse behind it?
I don't do muses. There was a memory aspect to it. I had pictures of my mother as a young girl in Tunis, acting in a Greek play. She loved beautiful things. I discovered the engineering of couture when I realized there was a chain inside the hem of her Chanel jacket. I wasn't always fascinated by fashion, but I became fascinated by that. And part of it came from watching the women around me. A couple of years ago, when my wife needed a dress for Kanye's wedding, we went to an Italian house and the dress she liked, which was all over the media, was only ever made in three. The London store would have had to FedEx it to Paris. And I thought, This is the state of fashion now: virtual and expensive. Where can elegant women buy a dress? I don't go to many weddings, but whenever I did, I began to notice that the dresses weren't so great. I figured that maybe women would like to have a nice dress that they look good in and can wear for several seasons. I chose a beautiful crepe that takes time to make and has a lovely drape, but I also listened to the commercial side and kept it black and didn't go crazy with embroidery or anything. And we chose characters from literature because I'm not enough of a genius to come up with a character and then design a dress.

But you're deliberately not calling them LBDs. Or luxury. Why?
The LBD has become something very minimalistic, and I think that my dresses have more poetry and creativity than that. I suppose they qualify as luxury because they are not utilitarian: Who really needs a black dress? But in a way, they are utilitarian because just buying a dress for a wedding can drive you into buying a fast-fashion piece that will just do the job once. These dresses are made to keep, to travel with, and to wear over again. And [to show their versatility] I deliberated over heels or flats, and finally decided to show them with the gladiator sandals and molded leather shields as a nod to Coco Chanel, who hated the sight of knees.